I love naan! Since I've made it for the first time a couple of years ago, I'm a huge fan. With only a few ingredients you'll get a delicious side dish that's a great alternative to potatoes or rice. And since I always make a little more of it, I'll have plenty to enjoy the next day as well – filled with vegetables then. Today I'll show you my recipe for vegan naan bread.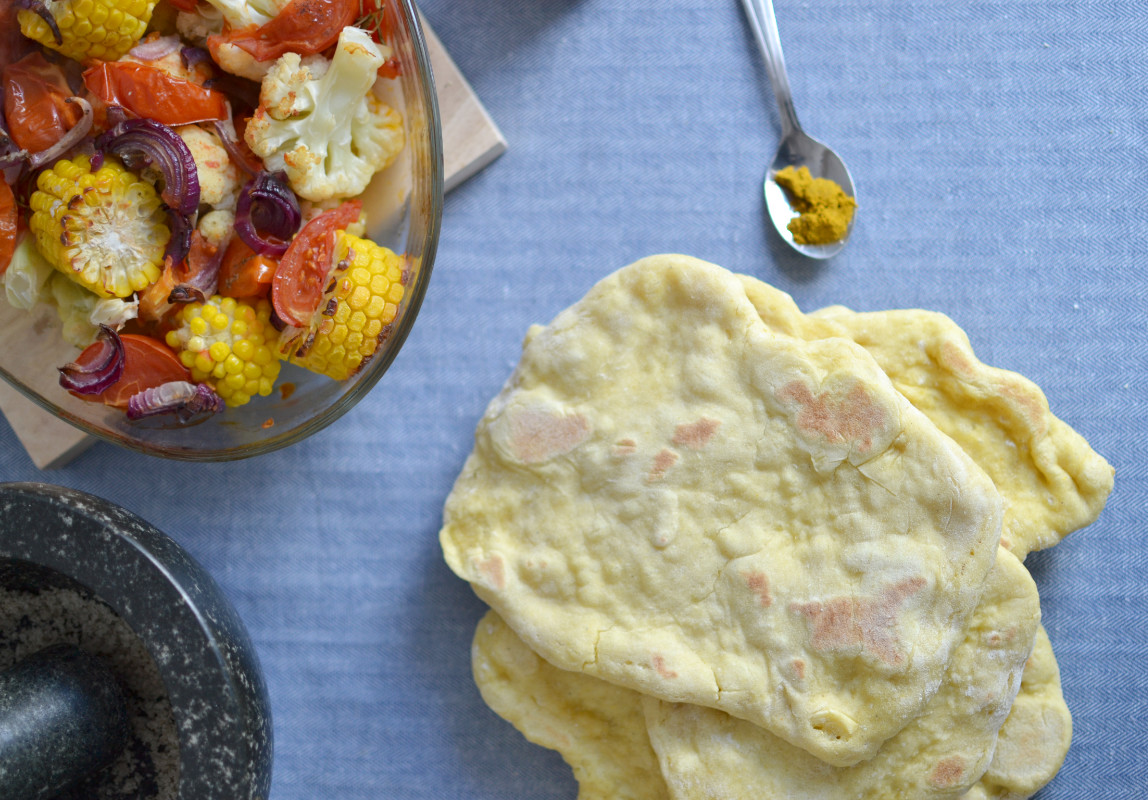 Ingredients for vegan naan bread
1/2 sachet dried yeast
250 ml lukewarm water
1 tbsp. sugar
1,5 tsp. salt
1 tsp. cumin
1 tsp. coriander seed
1/2 tsp. curry
3 tbsp. rice milk
450 g spelt flour
(Makes 8 portions)
How to make vegan naan
1 | Stir dried yeast into the water and wait 10 minutes until it has properly dissolved.
2 | Add sugar, salt, spices and rice milk, strain the flour over the mixture and knead it with your hands.
3 | Cover the bowl with a kitchen towel and let the dough rest for an hour.
4 | Part the dough into small portions in the size of a table tennis ball and let it rest for another 30 minutes.
5 | Roll the dough on a board covered with flour (or stretch it by hand like I did).
6 | Heat a pan (without oil) and bake the dough pieces on both sides.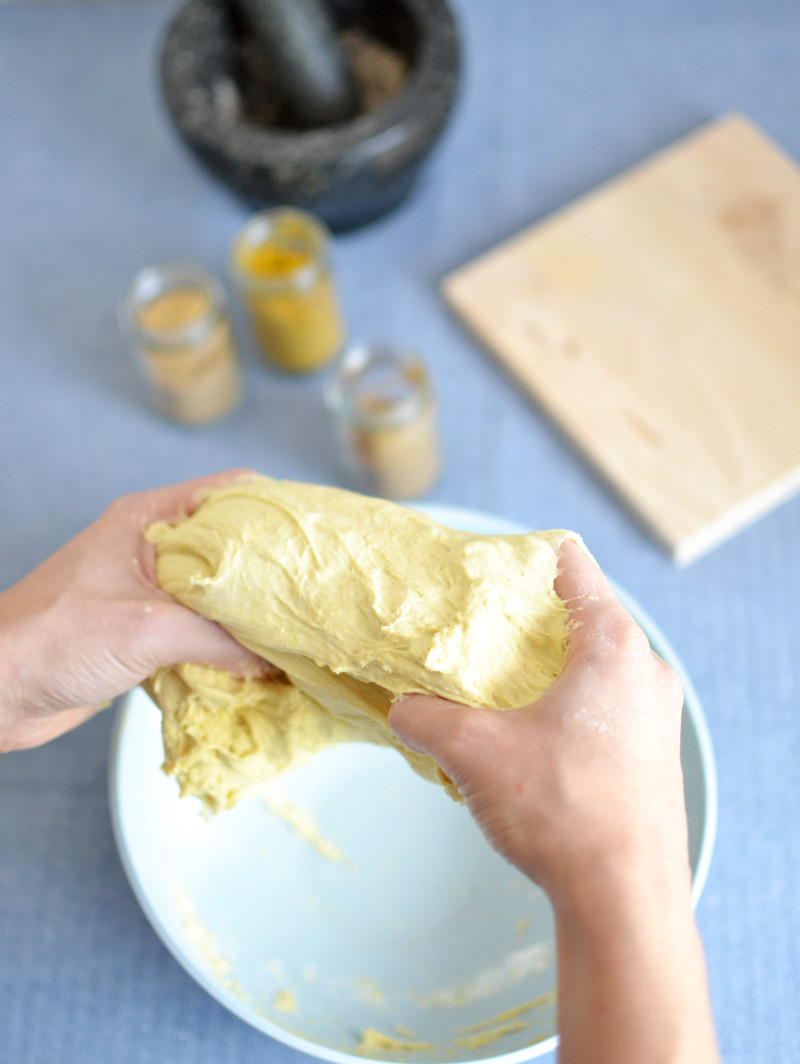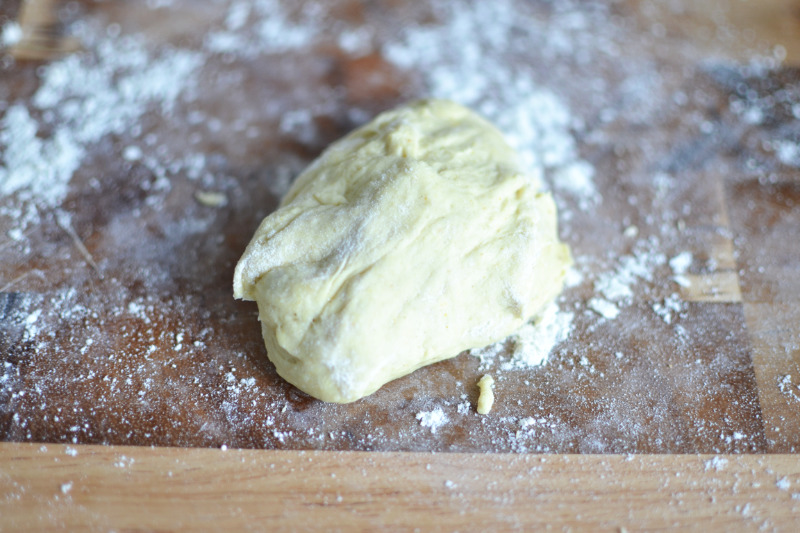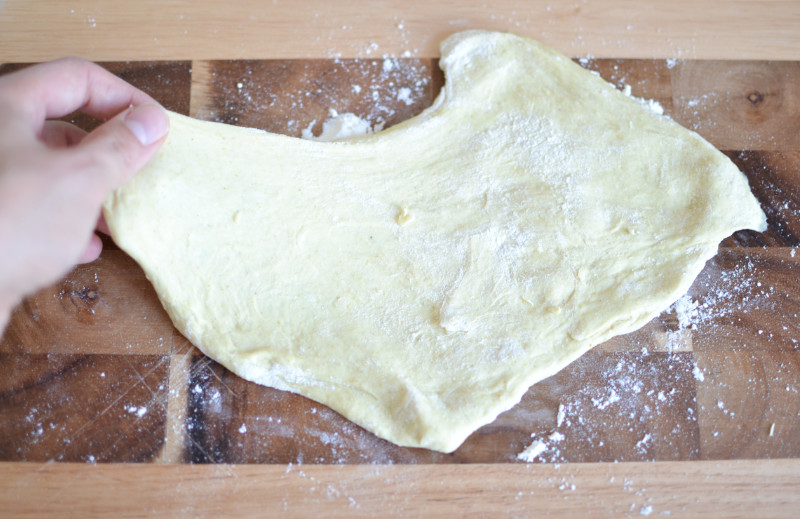 I made a delicious vegetable casserole along with my vegan naan bread. Want to have that too? Just chop tomatoes, cauliflower, corn and onions into big pieces and bake them with oil and spices at 200°C for one hour in the oven.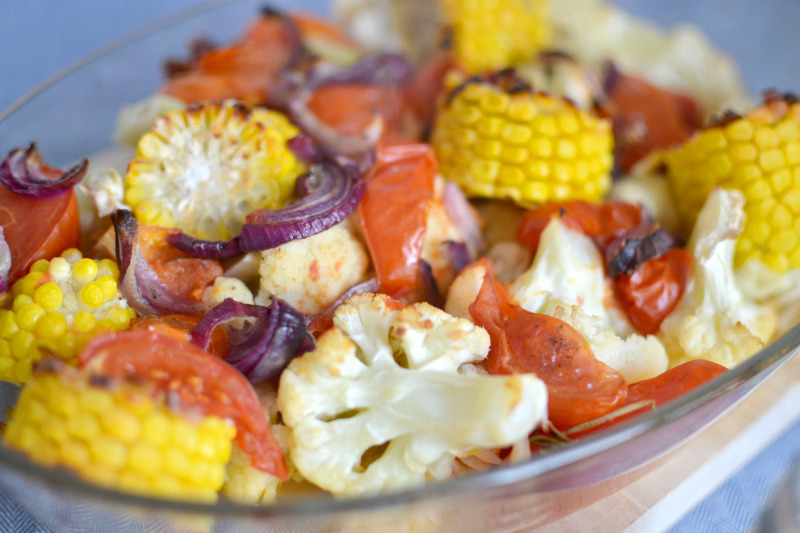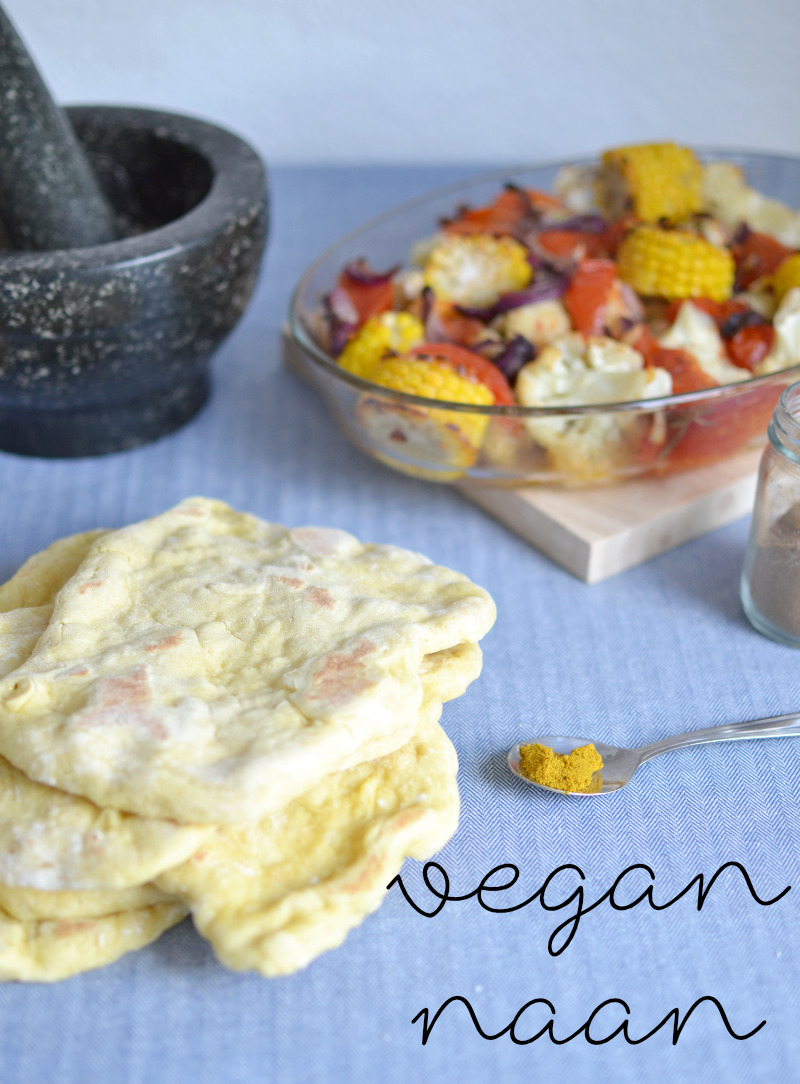 Have you tried a naan bread recipe yet? I promise that the vegan version is just as delicious as the original with yoghurt 😉