Du möchtest diesen Beitrag auf deutsch lesen? Ändere die Sprache im Menü!
As a cake lover who isn't so much into baking fancy three tiered cakes, I love a good and simple recipe for sweets. With some colder days ahead, I'm already excited to start baking again and to re-bake this delicious autumn cake with plums and apples!
Ingredients for vegan yeast dough:
500 g spelt flour
100 g sugar
50 g margarine
1 sachet of dried yeast
250 ml rice milk (or any other plant based milk)
1 pinch of salt
For the topping:
3 apples
20 plums
some sugar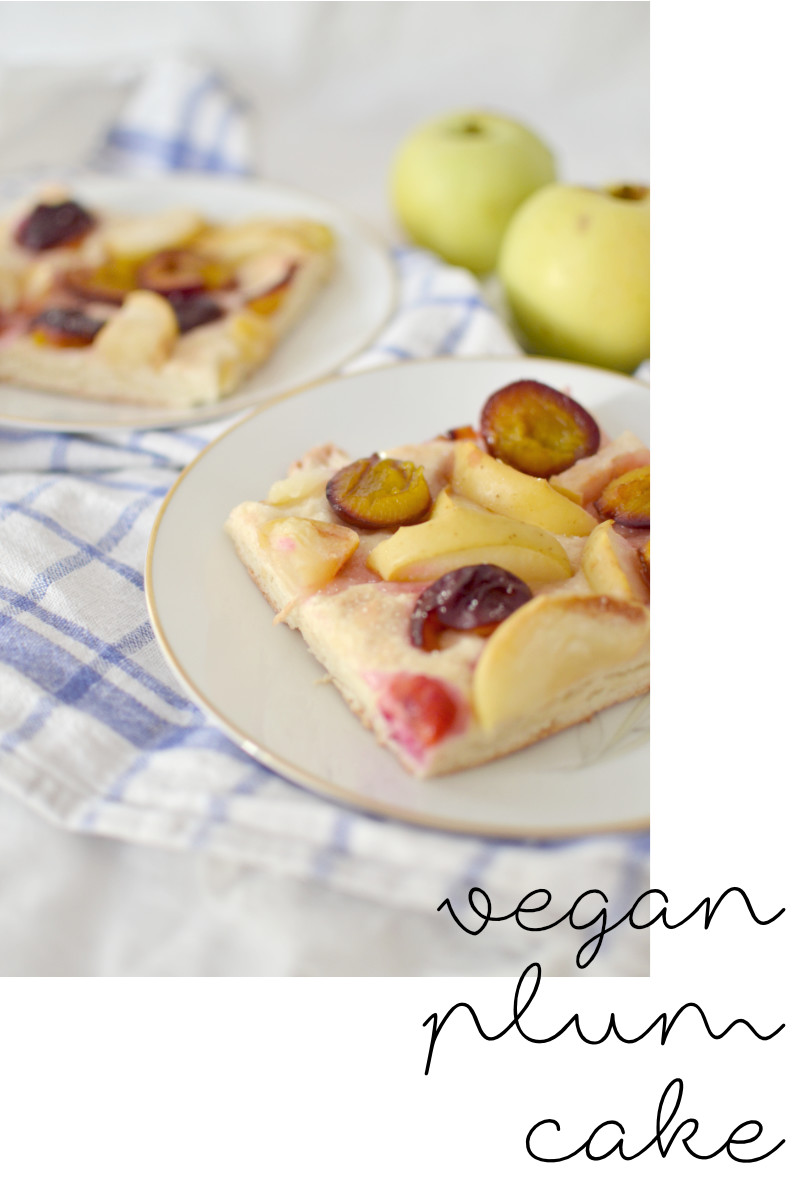 How to make vegan plum cake:
1 | Put 3/4 of the spelt flour into a bowl and make a well. Add dried yeast, rice milk and sugar to the well and cover everything with the leftover flour. Cover the bowl and it rest for 15 minutes.
2 | Knead the mixture into a dough and add salt and margarine. Let rest for another 30 minutes.
3 | Roll out the dough and cover it with the sliced apples and plums. Sprinkle it with some sugar.
4 | Bake for 15 to 20 minutes at 200°C.