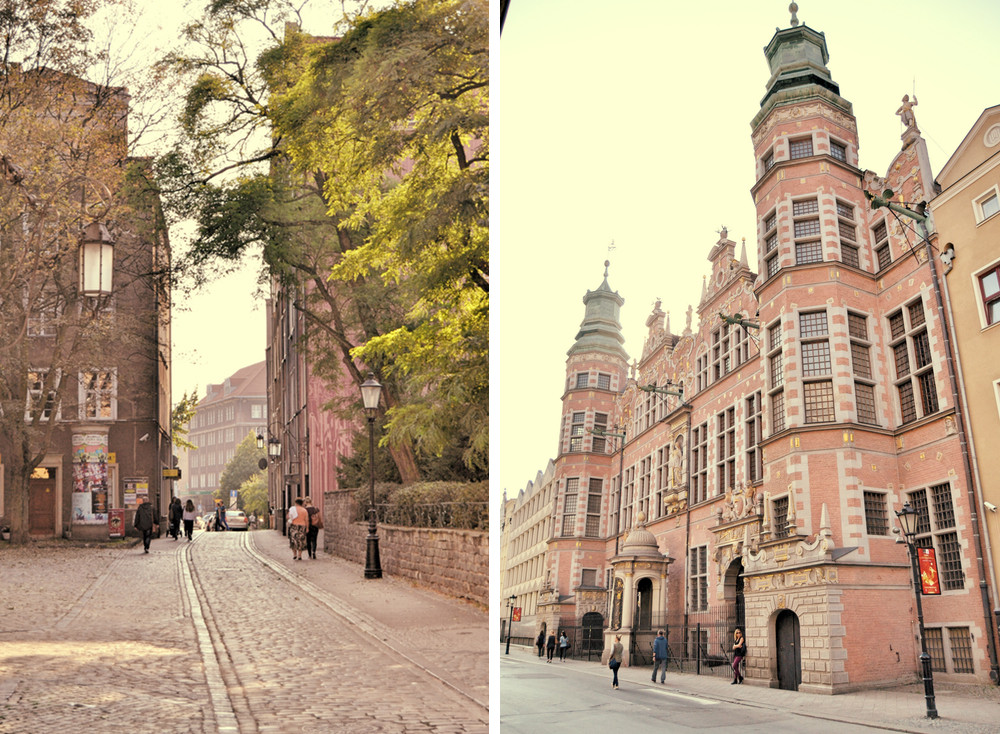 PLACES. Oh Gdansk, you beautiful, beautiful city. I know I am repeating myself, but I really wish, we could've stayed a bit longer. With a tear of sorrow in my eye, I am sharing this post on my trip with you. I honestly didn't know too much about Gdansk before going there and I hadn't even been to Poland either.
The decision to go there was more… an accident? We were planning to go to Venice or somewhere else in the South but we figured that we were lacking time (and money 😉 ) to do so. I wanted to stay by the sea anyways so we chose to pay a visit to the Polish part of the Baltic Sea. Good choice, as we were about to find out. As part of my (rather spontaneous) travel preparation, I asked fellow bloggers Paulina from Kapuczina and Olivia from Fox and Mint for some travel tips, which helped us a lot to find cool places (an extra post about my favorite one is scheduled).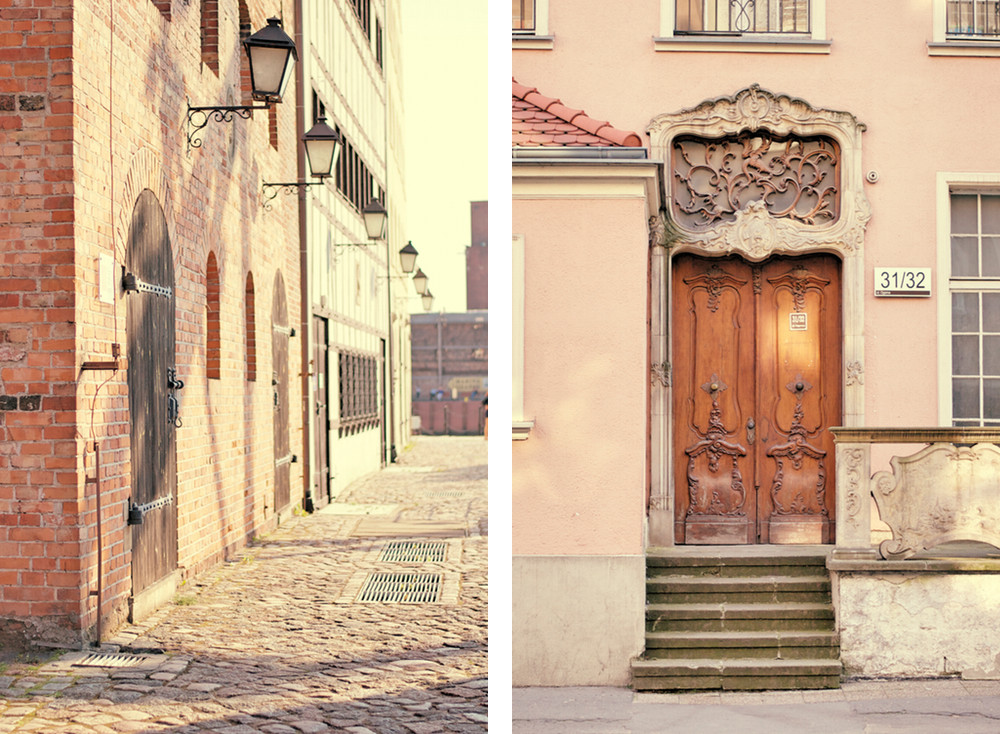 As we explored Gdansk more and more, we figured that it looked like a handful of cities put together: A little Amsterdam here (and much Bruges of course!), some London there and I think I even saw a dash of Barcelona. No wonder that the Green Gate, one of the city's sights, was designed by a Dutch architect (yes, I DID prepare a little presentation on that). That's what makes walking this city super interesting.
Paulina gave us the tip to visit Grodzisko (address: Gradowa 6), from where you can enjoy a beautiful view over the whole city – we had a super cheesy but equally nice sunset there. You should go there, if you find time!
Soppot ☟☟☟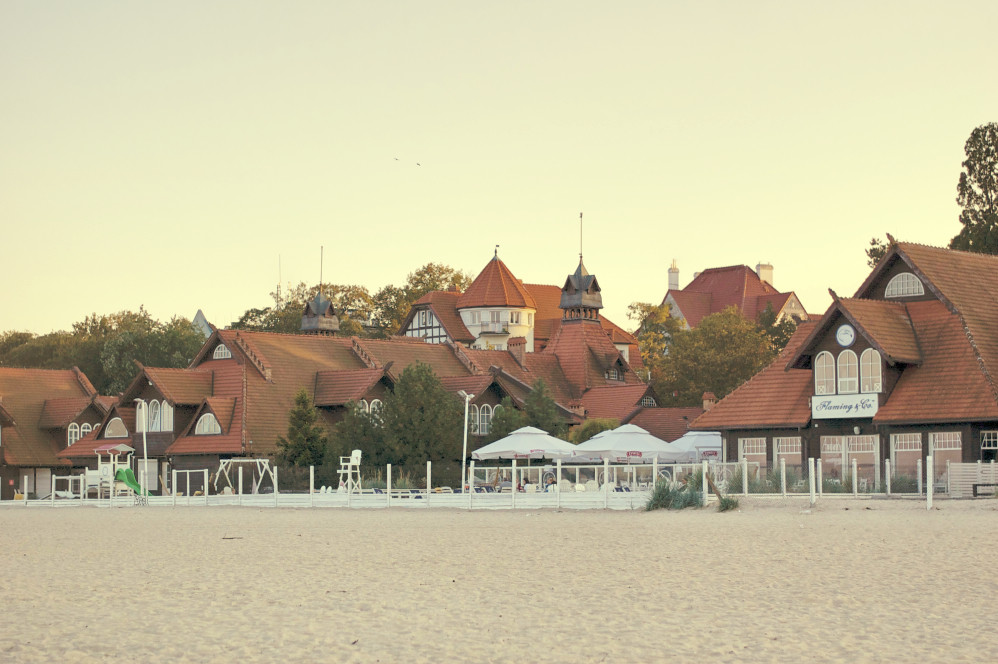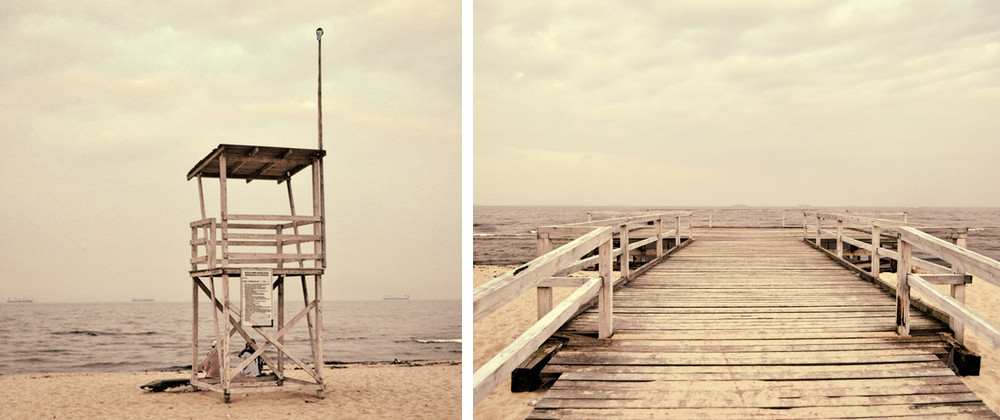 If you are in Gdansk, you can't miss visiting Soppot of course, where you'll find one of the nicest beaches of the Baltic Sea and (if you're going in September like us) some really quiet spaces to enjoy the view. We valued a lot that neither Gdansk itself nor Soppot were overcrowded by tourists in any way which made the trip even more relaxing.
Café Jozef K ☟☟☟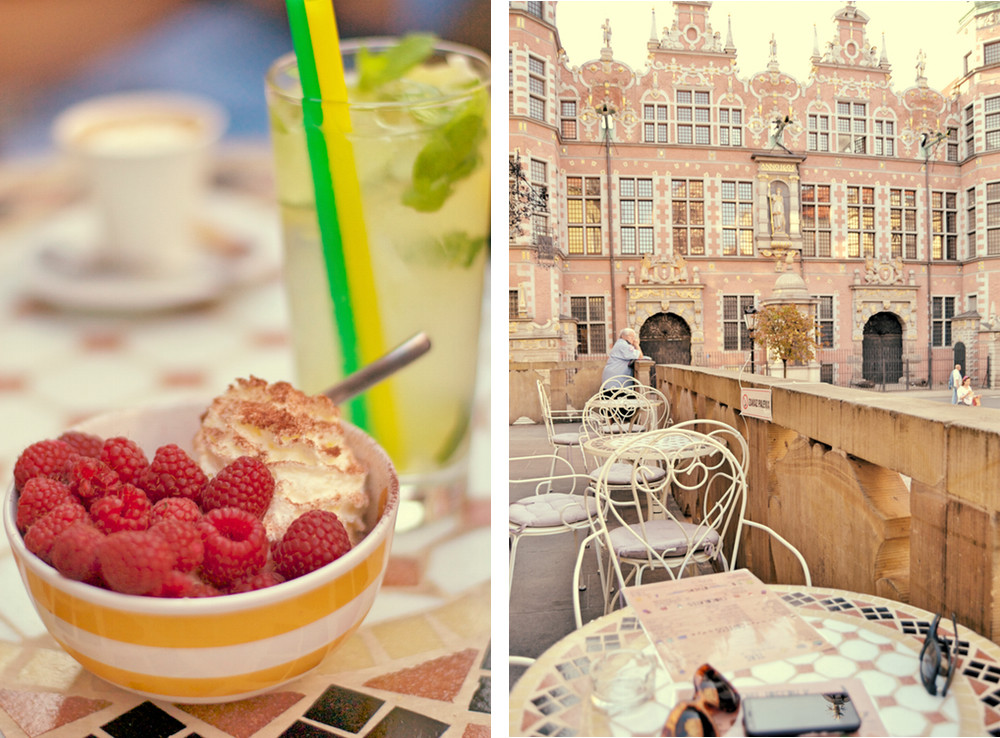 One of Paulina's other tips was the Café Jozef K (address: Piwna 1/2) with it's super beautiful location in the heart of the city – perfect for a little stop if you're tired from all the sightseeing 😉 . They have a range of homemade cakes, coffee but also traditional pierogi to choose from. Talking of food: Gdansk is is your city if you're eager to try some Eastern European food. I think I had pierogi every single day but I also loved the Borschtsch which is made of beetroot juice. The prices are a huge plus too: If you're not floating in money, Gdansk might be the right destination, as eating out and getting around is very cheap and you don't have to look after your money all the time.
We're coming back for sure 🙂
Photos by Kevin Traeger & me.