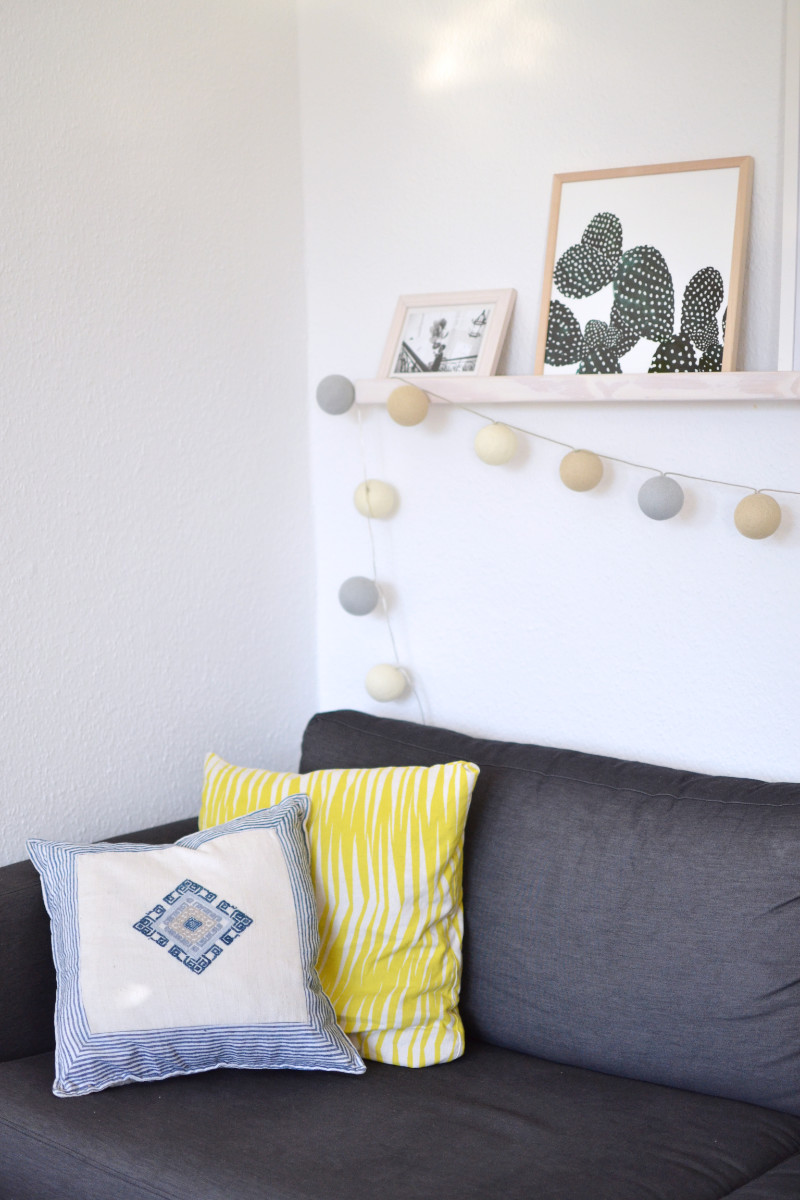 You might have heard that renting an apartment in Berlin isn't as cheap as it used to be. Residents from other metropolises will smile while reading this sentence since the rise in lease costs has been a problem in big cities for years. Our small budget (and my greed when it comes to lease costs) have brought us from Mitte to the less expensive (and less central) south of Berlin where we moved into a new smaller apartment three months ago.
But our 45 square meters are not tiny at all: I love it even more than our old place! The lack of space reminds me to be conscious about my belongings and to not hoard loads of things I don't need. Since our small oasis is pretty much finished, I wanted to give you a little peek into our new place and share some of my tips for living in a small apartment.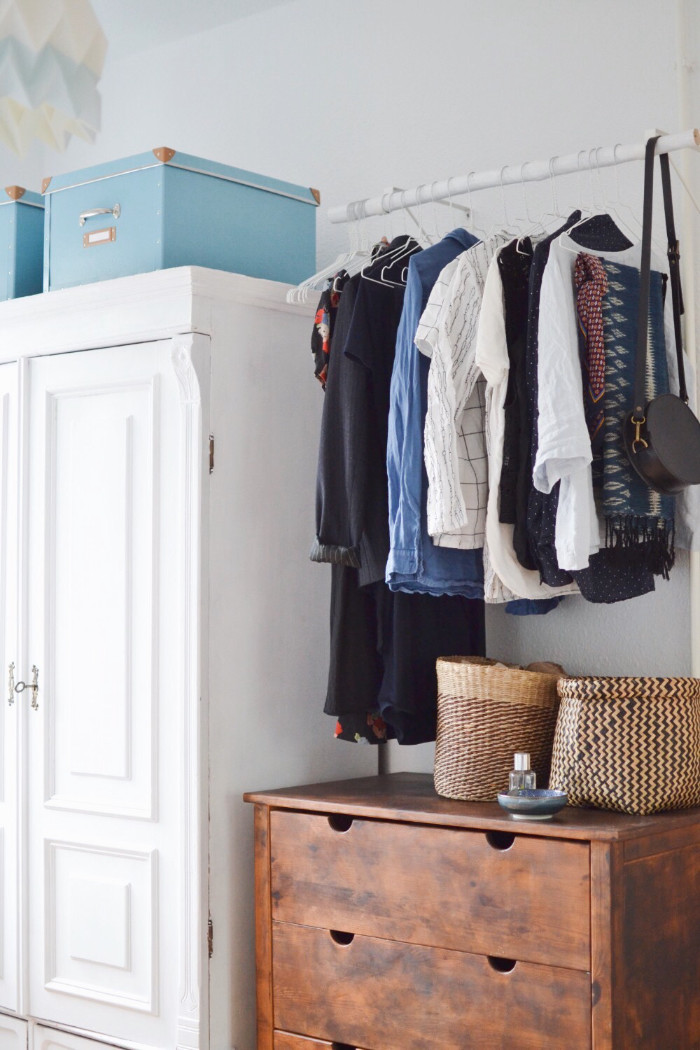 EVERYTHING NEEDS A CABINET
---
The equation is pretty simple: More things = more storage. It's a little weird that we wouldn't need as much storage solutions if we wouldn't have as many things. That's why I'm – as you might know – a huge fan of decluttering (not only when it comes to clothing): Everything that we don't really need or endlessly love, goes out.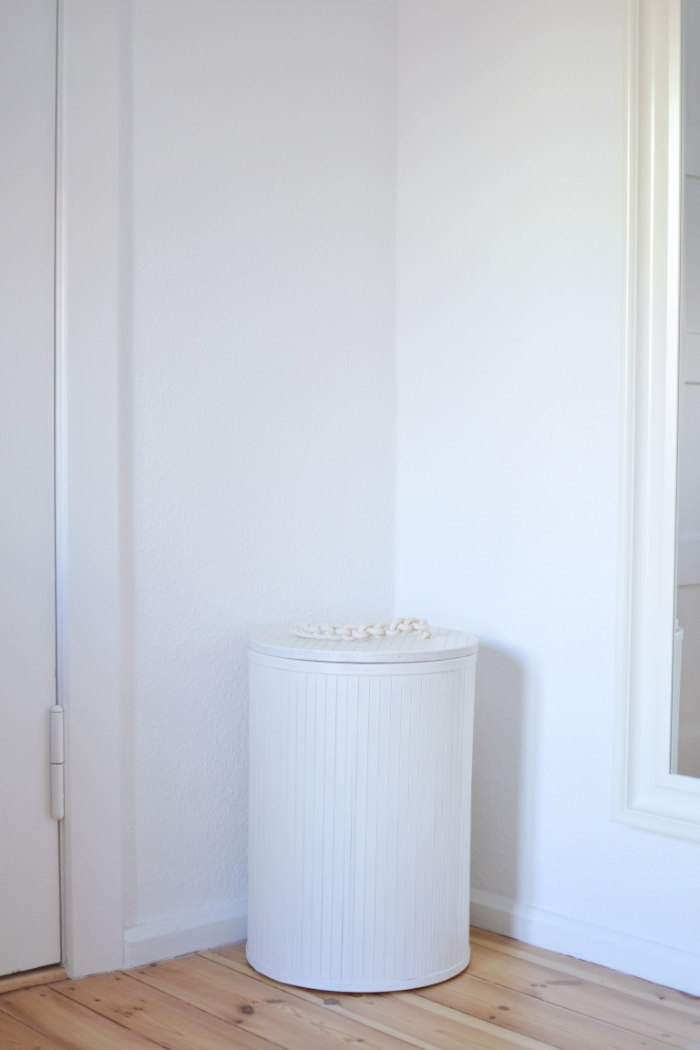 SPACE TO BREATHE
---
Just like me, you might often feel the urge to fill every spare corner of your place with furniture or decoration – it's not supposed to look empty, right? But to me it's especially those corners that give you room to breathe. That's why I leave some spaces undecorated or without furniture.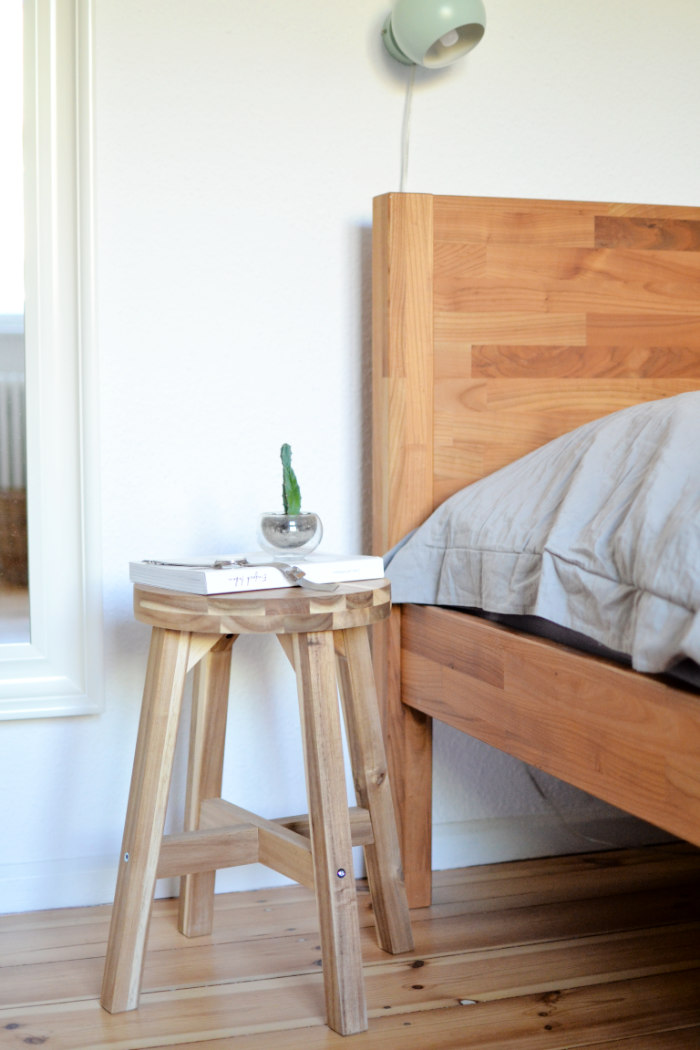 FIND THOSE ALL ROUNDERS
---
I try to have only things in our small apartment that have a purpose – or even more than one: The night stand becomes a stool when we're having guests over, my boyfriend's desk turns into a big table when we need it. This saves us from owning pieces of furniture that are just for exceptional situations.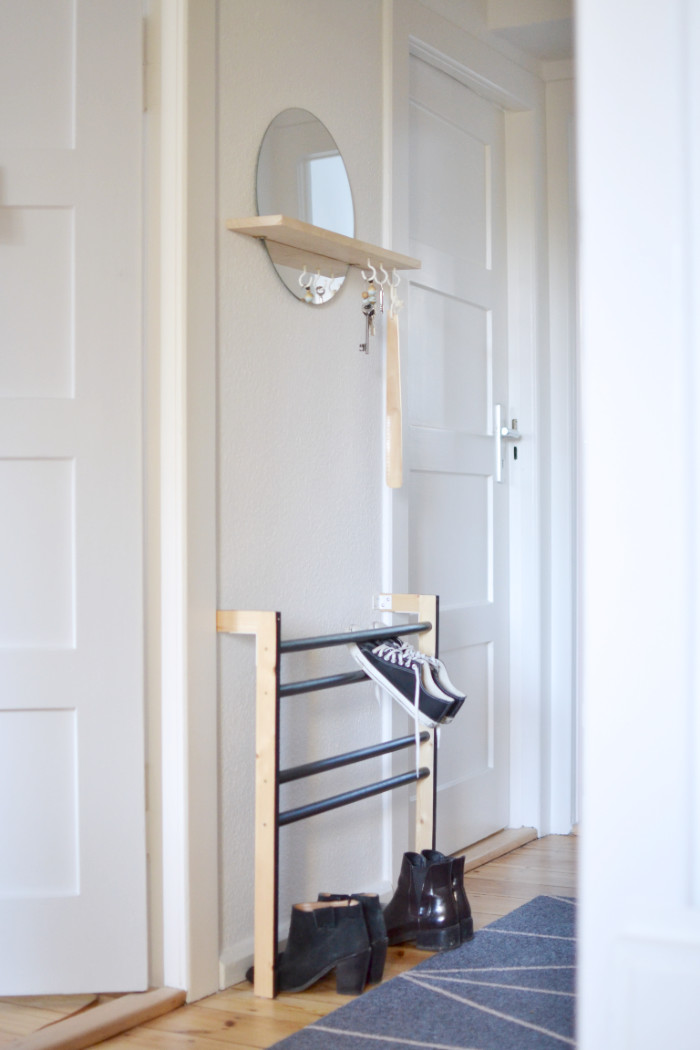 THE THING WITH OPEN SHELVING
---
I used to always fall for those dreamy Pinterest interior pictures with beautiful open shelving. Unfortunately that lead me to an apartment that seemed like it was full of stuff and unorganized. My main take away from this: Yes to open shelving but only if you've got something to show off 😉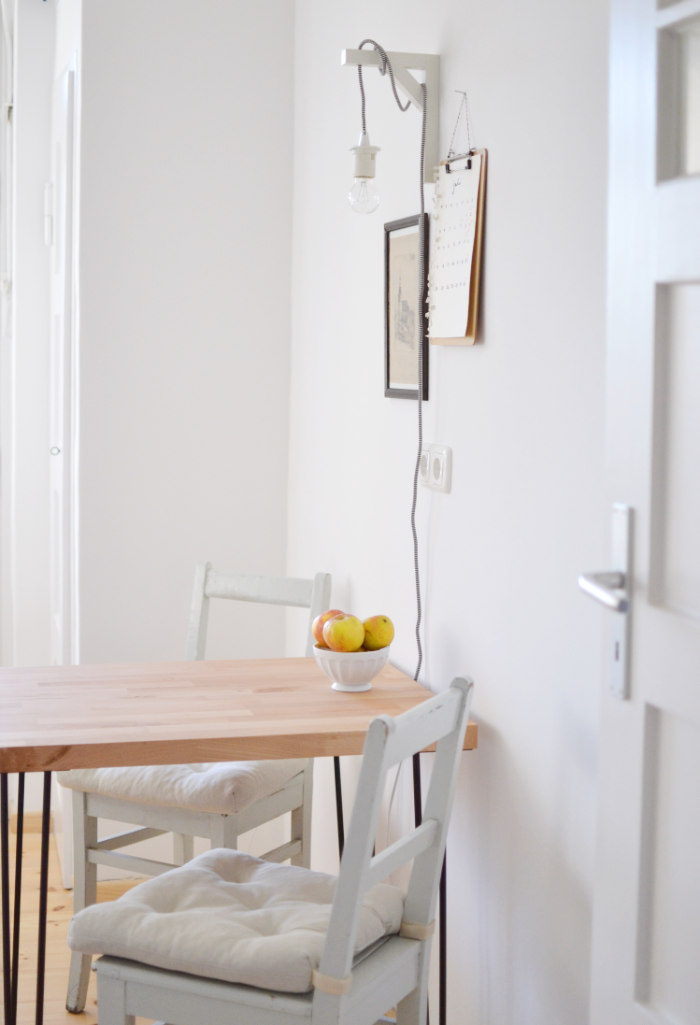 NOTHING FITS? DO IT YOURSELF!
---
Well fitting furniture is especially nice when you've only got a small place. That's why many things in our apartment are made-to-measure by us. Most of the time it wasn't as hard as it looks (sometimes it was :D). So if you're struggling with finding furniture that fits perfectly, consider DIYing it! Sometimes it just needs some planks and screws 😉
DO YOU ALSO LIVE ON A SMALL PLACE? DO YOU HAVE ANY MORE TIPS TO ADD? I'D LOVE TO HEAR!