Du willst den Post auf deutsch lesen? Ändere die Sprache im Menü!
There are those places that you don't hear much of in our spheres but that give you a certain wanderlust kick once their name is mentioned. Kathmandu is such a place for example. If you think of a calm city on the other end of the world when you hear those three syllables you might be surprised: The Nepali capital is a metropole with more than one million citizens that starts to outgrow the Himalaya valley it is situated in.

This is the home to Jyoti Upadhyay and her company Kaligarh. The designer has roots in Nepal and the North of India, but spent her youth on the coast of Wales. After working for several NGO's, she moved back to Kathmandu and started to design jewelry that is made by regional artisans in 2013.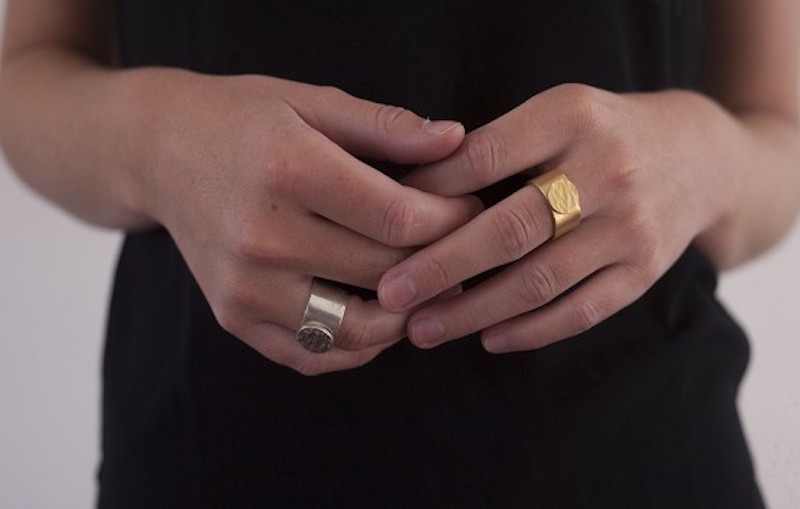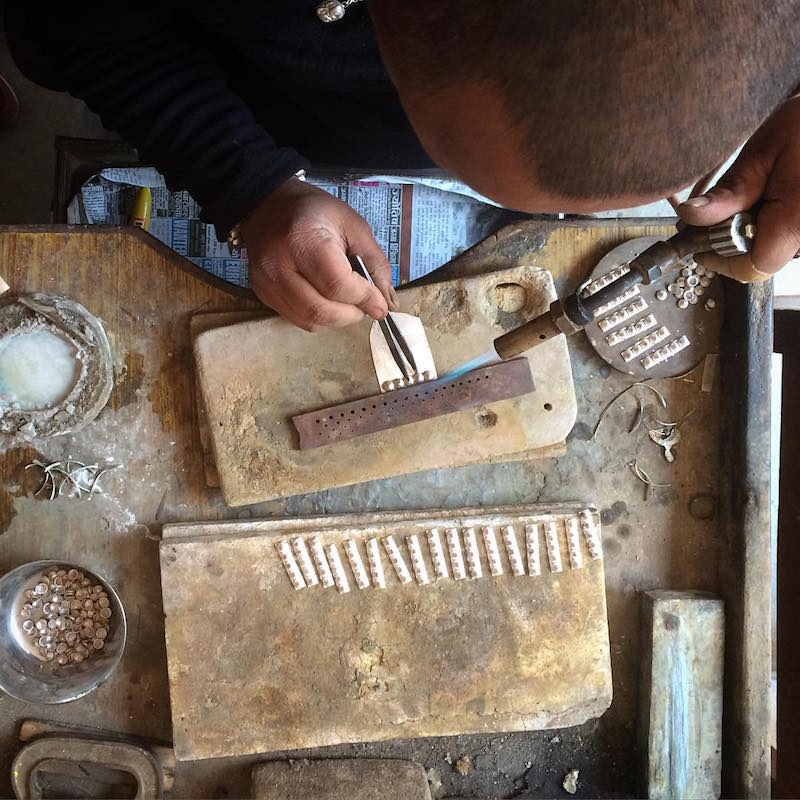 Slow accessories from the Himalaya valley
Just like big city life and tradition meet one another in Kathmandu, Kaligarh's designs are a mixture of two worlds – they are not just replicas of original jewelry but modern translations. The first collection Puraniya celebrates old Nepali motifs that are still worn today by women, men, and children in some regions. The inspiration for Aaran derives from the technique of hammering that lends a characteristic look to the jewelry and carries the handwriting of its maker. A necklace with conic elements was the foundation for the third collection named Thoka. In the spirit of a slow lifestyle, every collection is still available – good ideas are just much too valuable to disappear in drawers.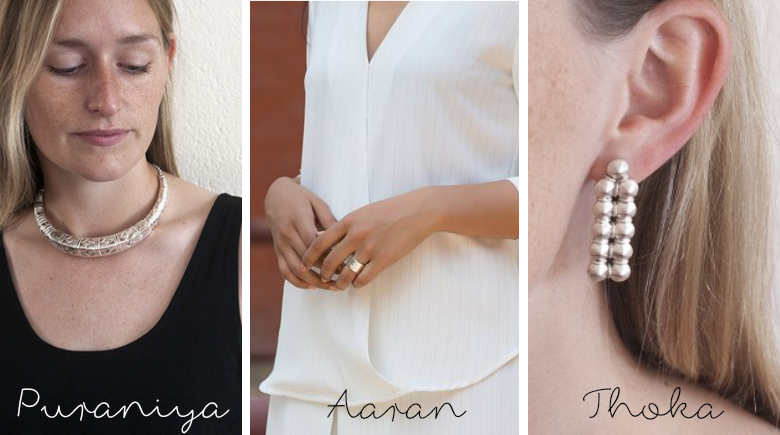 Fair jewelry from Nepali artisans
But Kaligarh's identity does not only live in the designs; its makers are equally important. The website of the label lists every single artisan and the pieces he makes with a small introduction.
This approach wasn't chosen by chance – the translation of the label's name is simply 'artisan'. Talking to Jyoti, you'll find out quickly that it isn't solely about the end product for her, but about the way there: The business owner is keen to offer a perspective to her employees, a secured job that works on eye level with consumers and preserves traditional craftsmanship.
Buying something from Kaligarh does not only mean receiving an unique piece of jewelry but paying respect to the people behind the scenes. Love this as much as I do? Then you should take a closer look at my favorite pieces from the collection: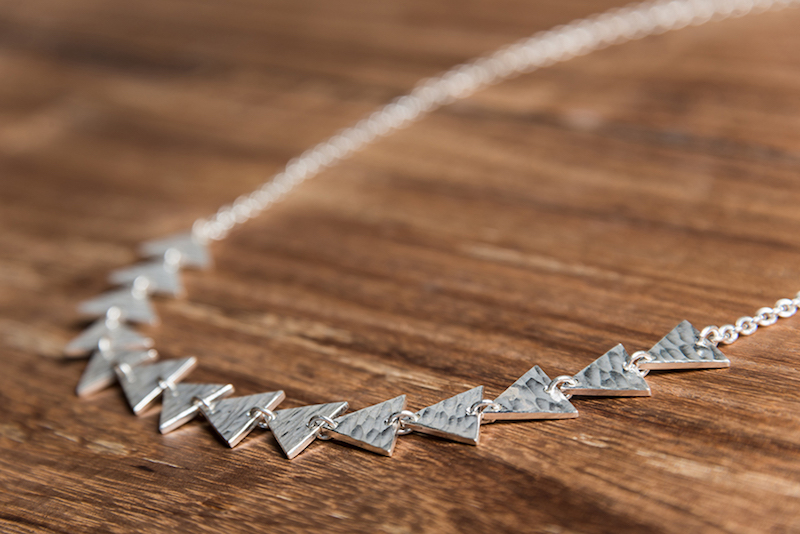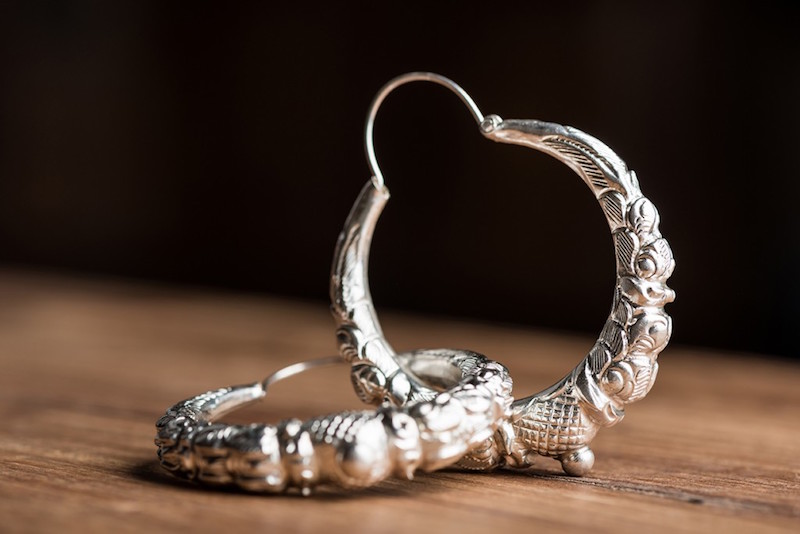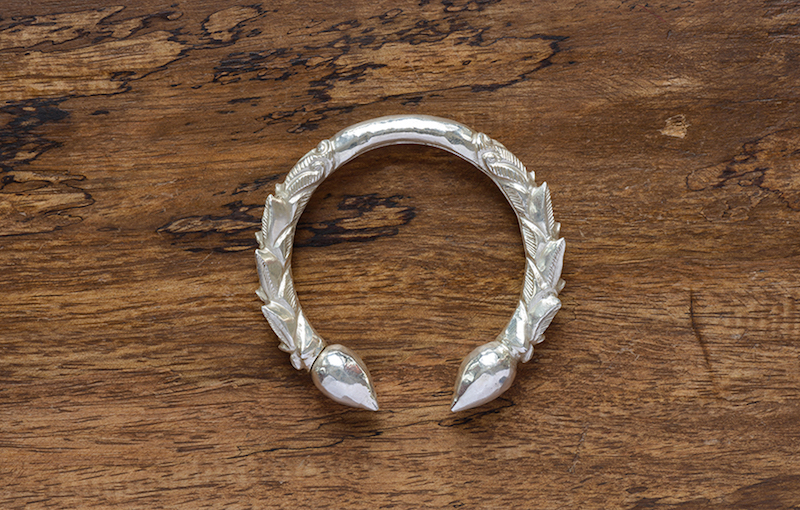 Triangle Silver Necklace, Marwari Earrings, Silver Raiya Cuff
Win a pair of Triangle Silver Earrings from Kaligarh's Aaran collection
Together with Jyoti, I'm giving away a pair of beautiful Triangle Silver Earrings from the Aaran collection. The earrings from silver are handmade (by Ramesh) and are just waiting to become your new favorite pieces. This is how you participate in the giveaway:
Comment on this post with a valid email-address (check "I'd rather post as a guest", if you don't own a Disqus-account).
The giveaway is open until 30 September 23:59, the lucky winner will be announced on 1 October on Facebook and Instagram. Find the full conditions of participation here.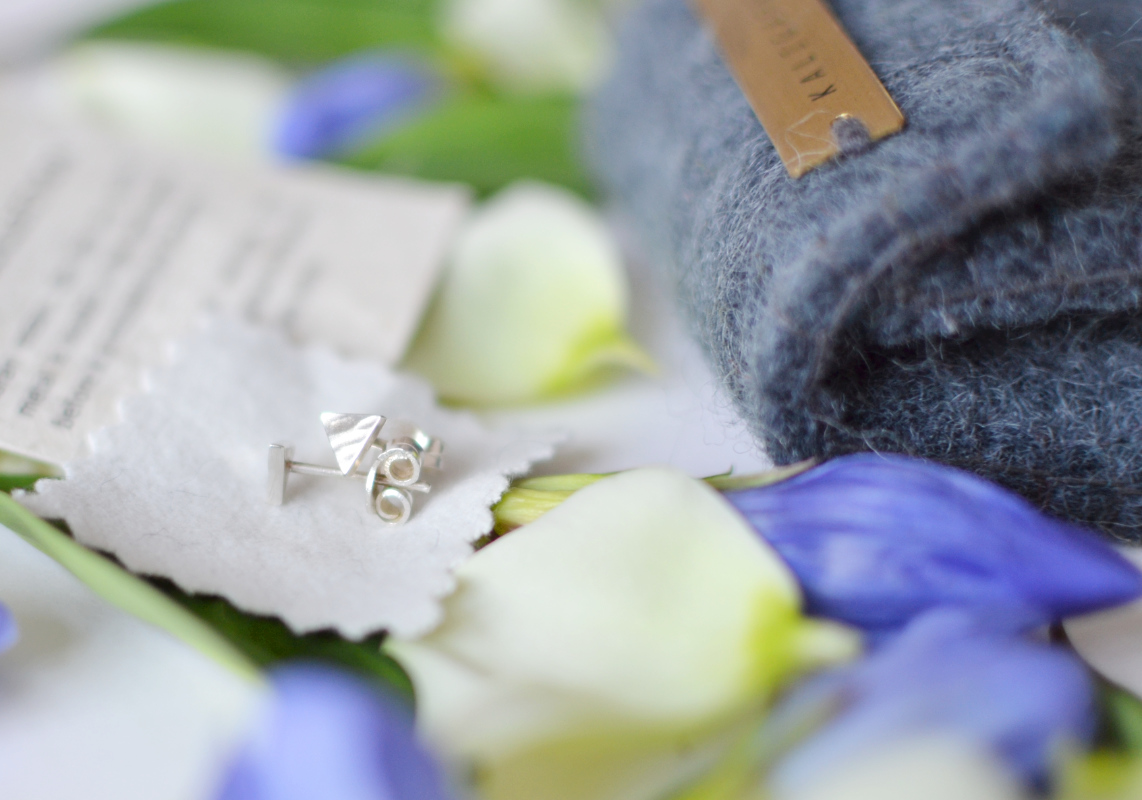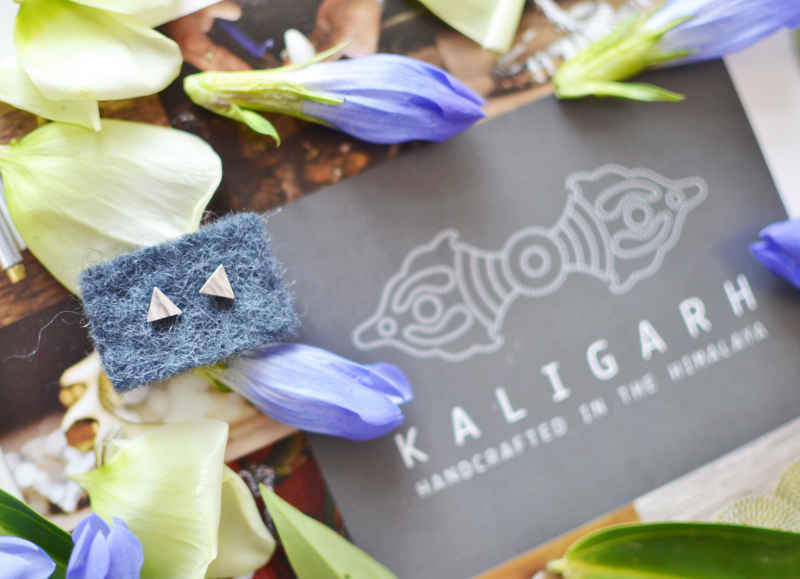 Kaligarh is looking forward to your visit! Are you as much in love as I am?
Photos: Kaligarh (2, 3, 4, 5, 6, 7, 8, 9, 12), at/least (1, 10, 11)