I've already abandoned high heels from my shoe rack some years ago. For someone who runs after the bus as often as I do, it's pretty much the worst thing to be tumbling around on two chopsticks. That's why I only own two pairs of shoes with a reasonably high heel: black ankle boots and pumps with a bow for summer. That's got to be enough for all occasions, I think.
But sometimes I do miss the chic look of heels when I' walking around in my usual jeans, t-shirt and sneaker combo. "A dilemma!" you could think. Not really – because there's at least three kinds of shoes that are just as chic as high heels…
1 | Slippers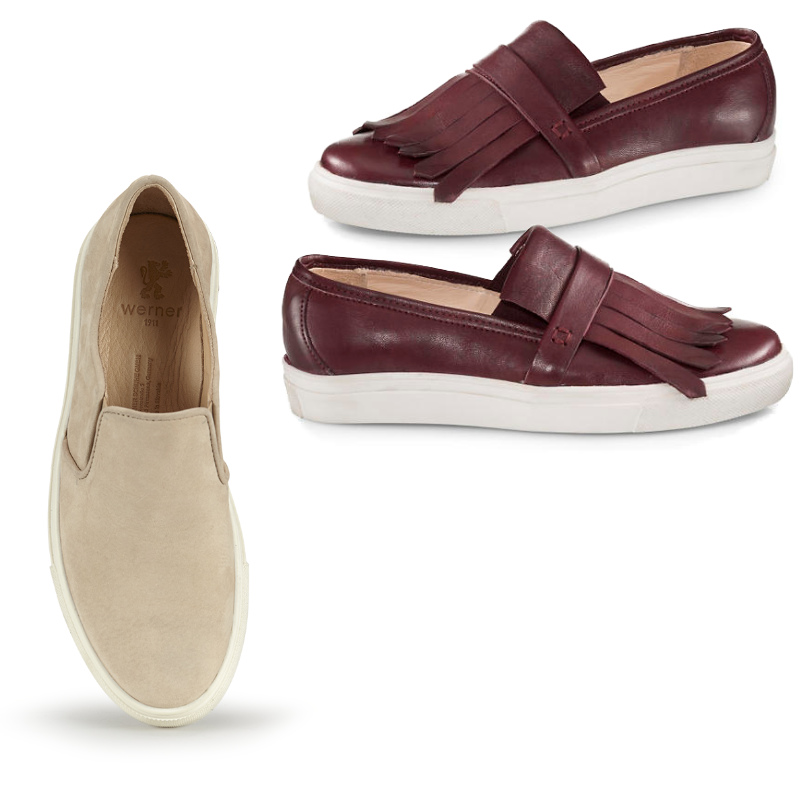 If you'd crossbreed slippers and ballerinas, you'd probably come out with something like this: slipperinas. They are pretty much perfect because they combine the comfy feel of sneakers with the looks of a ballerina. Need I say more? They also go well with colder temperatures if you add a cute pair of socks.
Nude slippers by Grüne Erde, 139 € | marsala slippers by Hessnatur, 159 € 
2 | Oxfords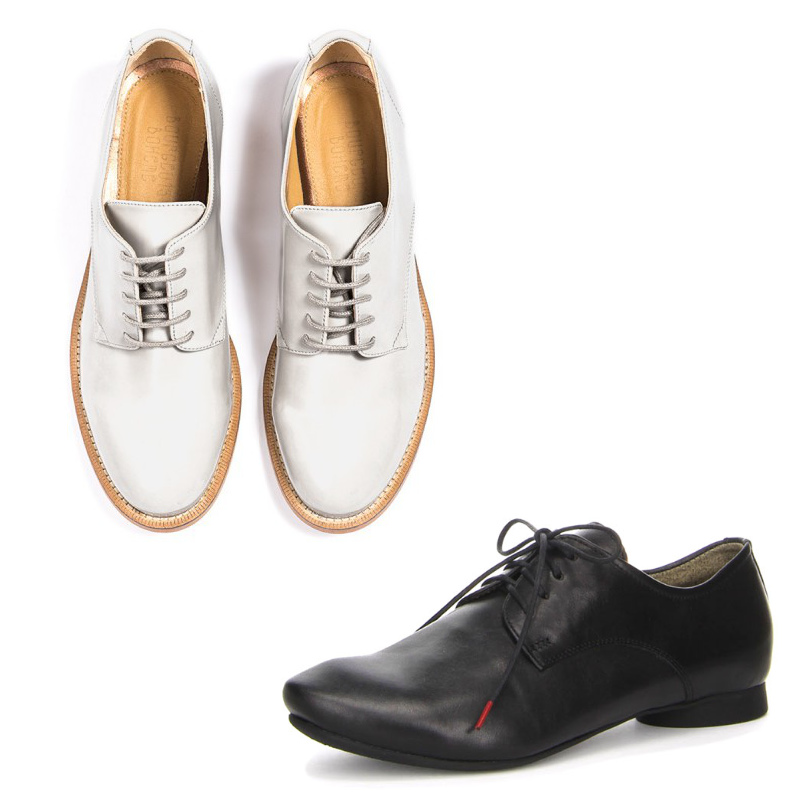 The oxford is somehow like the boyfriend jeans of shoes – a masculine allrounder that does especially well in cool everyday looks. I love the combination of oxfords with skinny jeans and turtlenecks these days. Sounds familiar from my last outfit post? You're right – this is exactly why black oxfords are on top of my wishlist right now.
Light grey oxfords by Bourgeois Boheme (vegan), 199 € | black oxfords by Think!, 149,90 €
3 | Chelsea Boots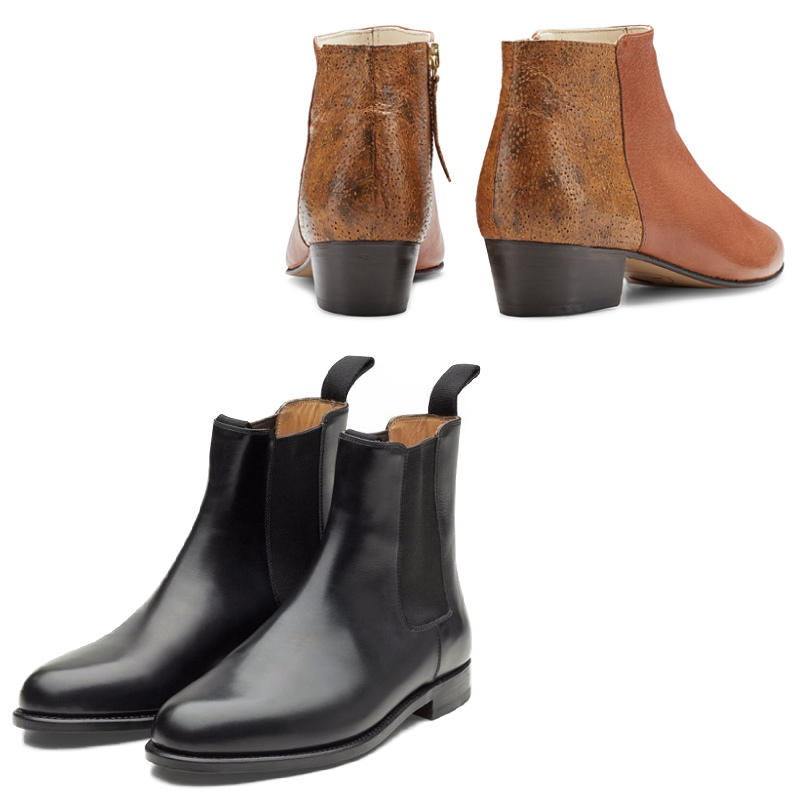 No edgy London look without a good pair of chelsea boots! No wonder that this shoe belongs into every well stocked wardrobe in the UK as they're perfect for any weather condition. If you like it less sturdy go for a pair with a small heel instead.
Black chelsea boots by Mack James, 299 € (via Manufactum) | brown ankle boots by Nine to Five, 299 €
header photo: Grüne Erde