Christmas is coming to town and it's time to think about cool ways to wrap your gifts this year. I recommend choosing reusable gift wraps – what else? 😉 – like this newspaper option I introduced you to last year. This time I'm taking my efforts one step further and introduce you to two ways to make amazing gift wraps from fabric.
I'll show you how to wrap your presents with the Japanese furoshiki technique as well as how to make a beautiful gift ribbon from fabric. Both of these ideas are reusable (yay!) and will probably be even welcomed guests next holiday season – or on the next birthday table 😉
You can use fabric leftovers for both ideas or old pieces of clothing you don't want to wear anymore. Napkins and kitchen towels are great as well for the furoshiki technique! But be aware: Presentees might insist on keeping these beautiful gift wraps for themselves 😉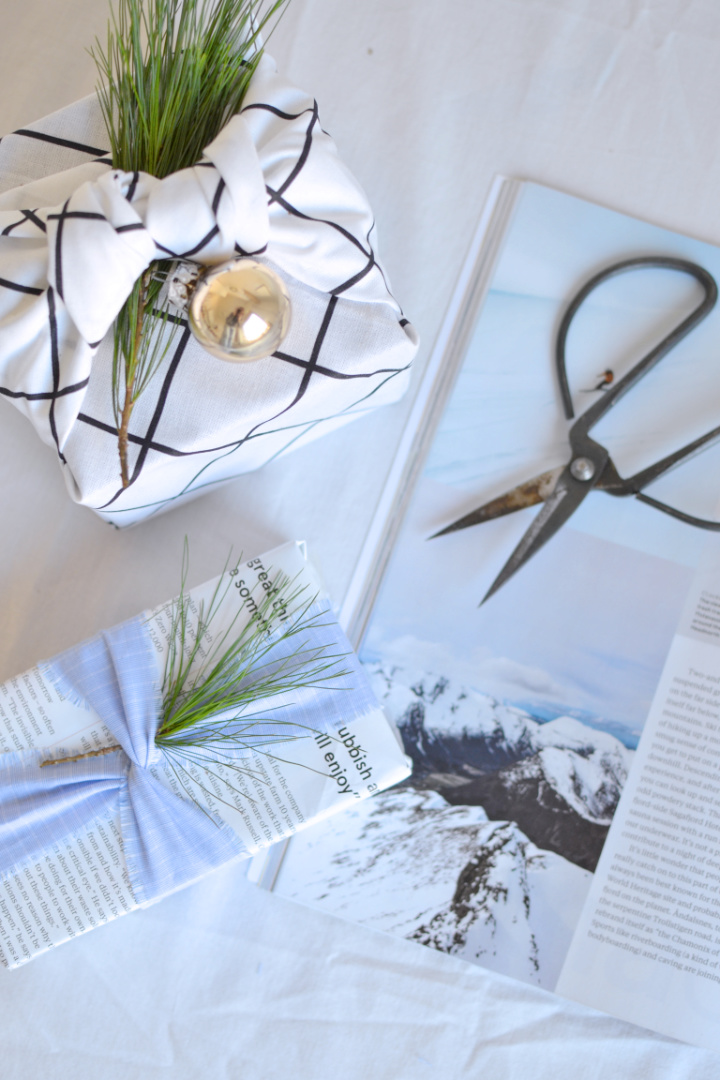 Sustainable gift wraps: DIY fabric ribbon
In order to make the fabric ribbon, you'll need a longer piece of old fabric. Cut out a piece in a width you'd like and start pulling out threads on the edges. You'll decide how broad you want your fringed edge to be 🙂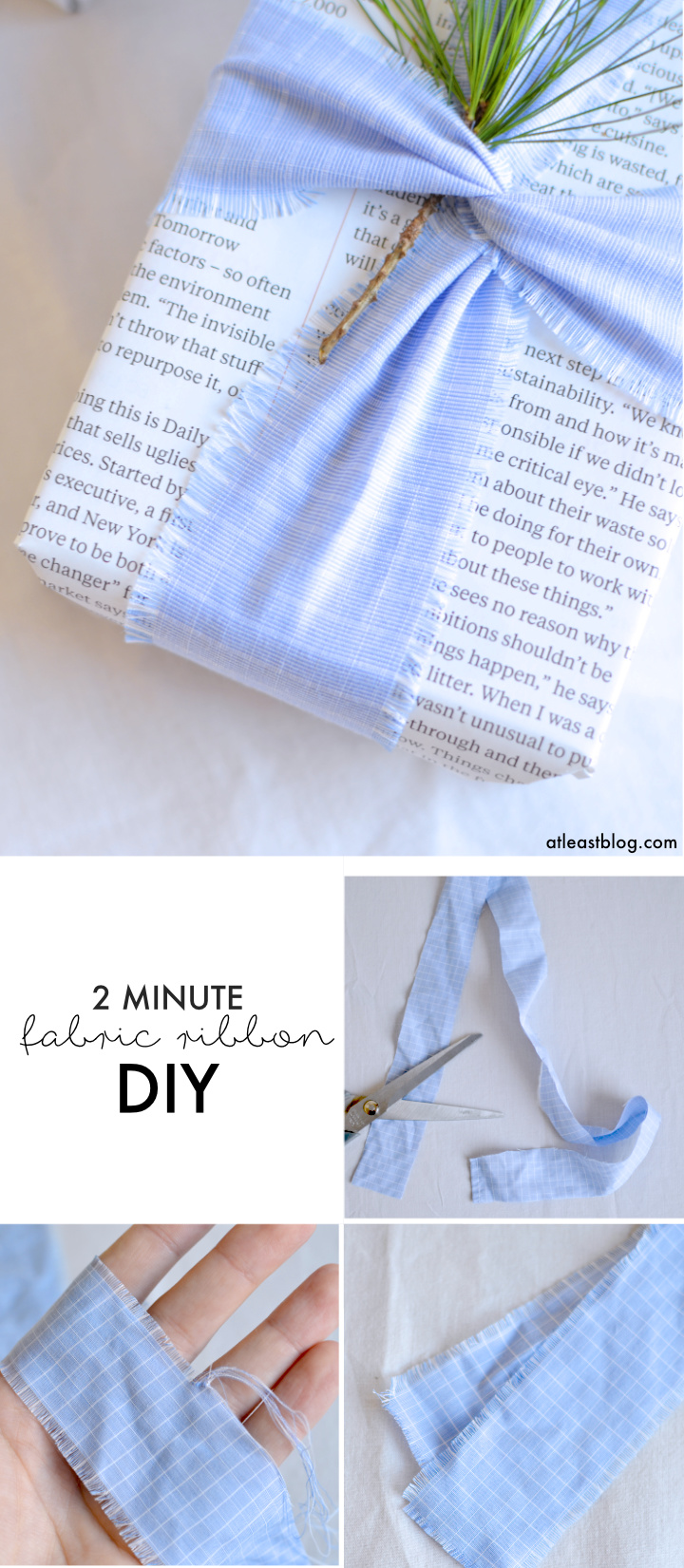 Furoshiki – gift wrapping the Japanese way
The furoshiki has been around in Japan for quite some time: The square piece of fabric has been already used several hundred years ago to carry things. However, I like it most as a sustainable way to wrap gifts – it also gets some extra points from me for being a super quick way to make your gifts look beautiful and because you won't need anything else (no tape!). See here how the furoshiki gift wrapping technique works:

Easy, right? Which variant do you like most?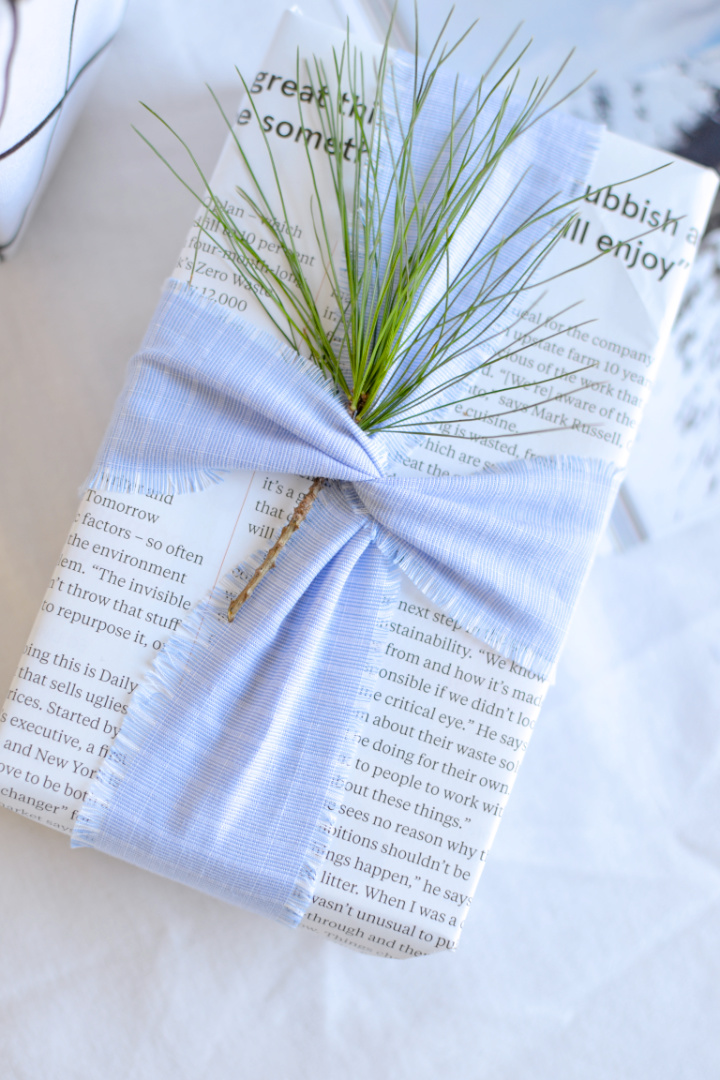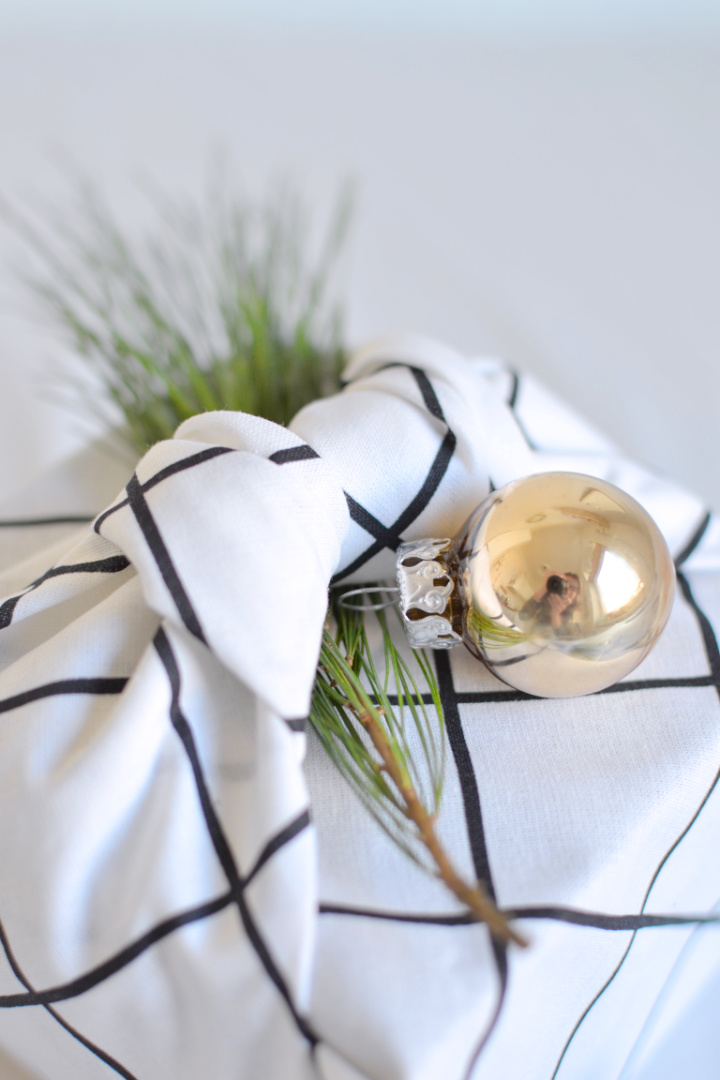 That's it for today 🙂 Happy holidays to you and your family <3