I've had a new guilty pleasure for some weeks now: My daily ration of chocolate has been replaced by delicious (and healthy!) energy bites that only take five ingredients and five minutes to prepare. They make such a great alternative to all those Christmas treats that are not exactly sugar free 😉 Get the full recipe here… 
Ingredients for vegan energy bites
8 dates
45g cashew nuts
1 tbsp. cocoa
1/2 tsp. coconut oil
a pinch of sea salt
coconut flakes
(Makes about 12 balls)
How to make delicious vegan snowballs
Remove the pits from the dates.
Mix all ingredients with a blender.
Form small balls from the dough and put them onto a plate with coconut flakes. Press the flakes firmly to the snowballs – done!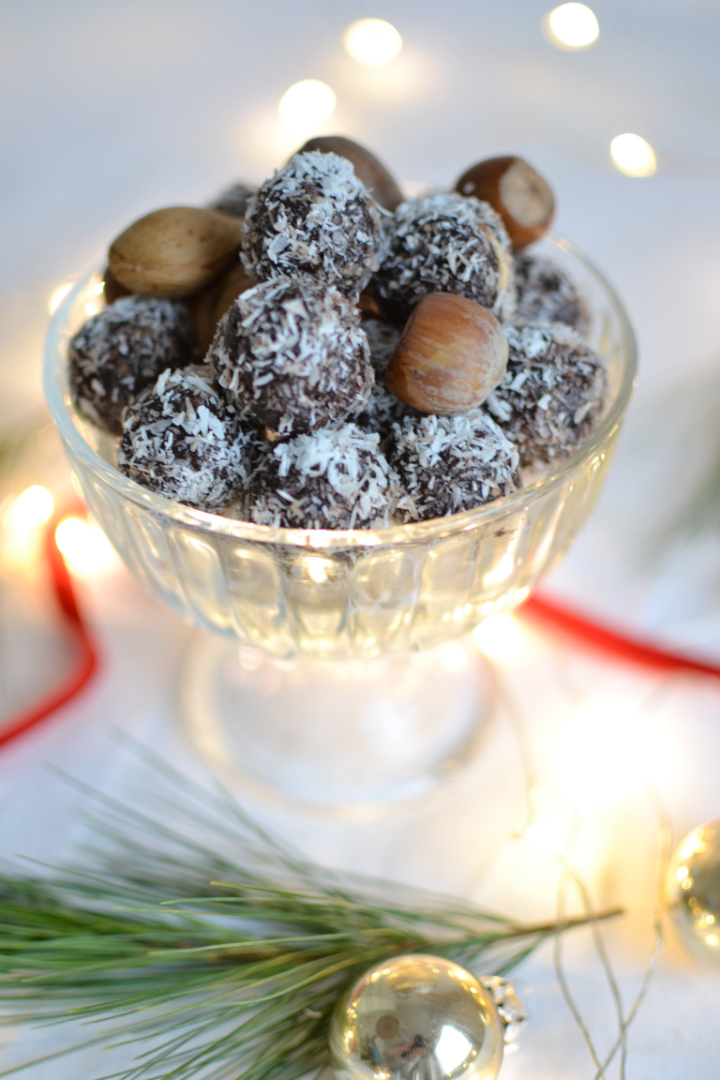 I love how these delicious vegan snowballs combine different tastes: Tasting like coconut in the beginning, then adding chocolate and nuts and resulting in a wonderful salty flavor. Pretty much perfect!
They even make a great gift to bring along for the Holidays. We usually eat all of them within a day but they can be stored in a box for one to two days until they become a little hard.
Justine from Justine kept calm and went vegan has published a similar recipe a couple of days ago by the way – you should also give her delicious raspberry bites a go!