With Christmas Eve approaching so fast it's time to think about presents, if you haven't done so yet. But how do you decide for a gift when it seems like everybody has everything already? My answer: We need to redefine gifts. They shouldn't be huge demonstrations of our buying potential but small courtesies. All we need is less – that's why I'd love to introduce you to some gift ideas for minimalists 😉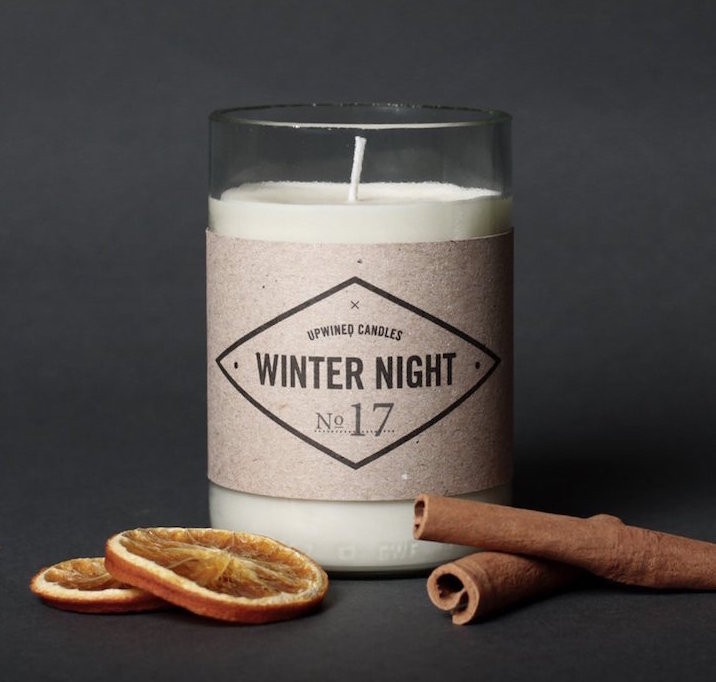 1| A light in dark times
Christmas is a great time to give away small things that others won't buy for themselves throughout the year. That expensive handmade chocolate for example – or a beautiful scented candle for those dark winter evenings. I especially love the ones by Upwined Candles, that are available in different scents. They are poured into old wine bottles and are made from soy wax.
Photo: Upwined.com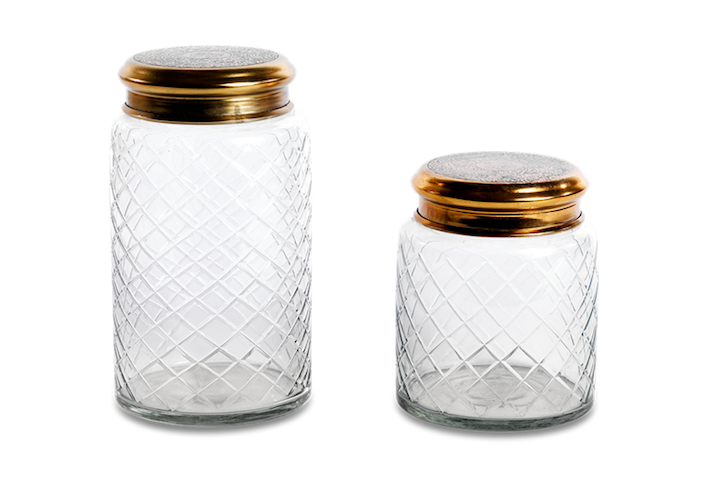 2| Stylish storage
One great new year's resolution: a waste free lifestyle. If you want to support future garbage avoiders you could wow them for example with some beautiful storage glasses that look better than pretty much every packaging in the supermarket. The beautiful glass pots by Nkuku are made from recycled glass and don't only look good in the kitchen…
Photo: Nkuku.com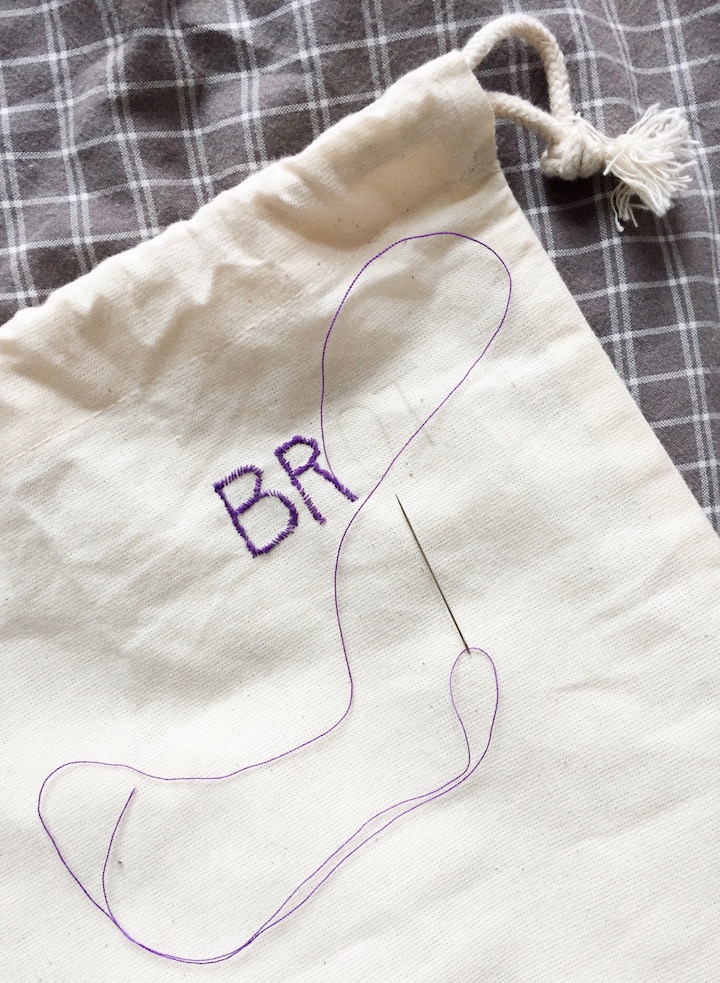 3| Zero waste shopping assistants
This gift idea is easy and quick to make: Embroidered shopping bags are perfect for bread, vegetables, pasta or rice. You can buy bags from organic cotton for a rather low price (for example at Original Unverpackt) – and you probably have some colourful yarn lying around as well. Stitch the bags by hand or take a sewing machine if you want to go super fast 🙂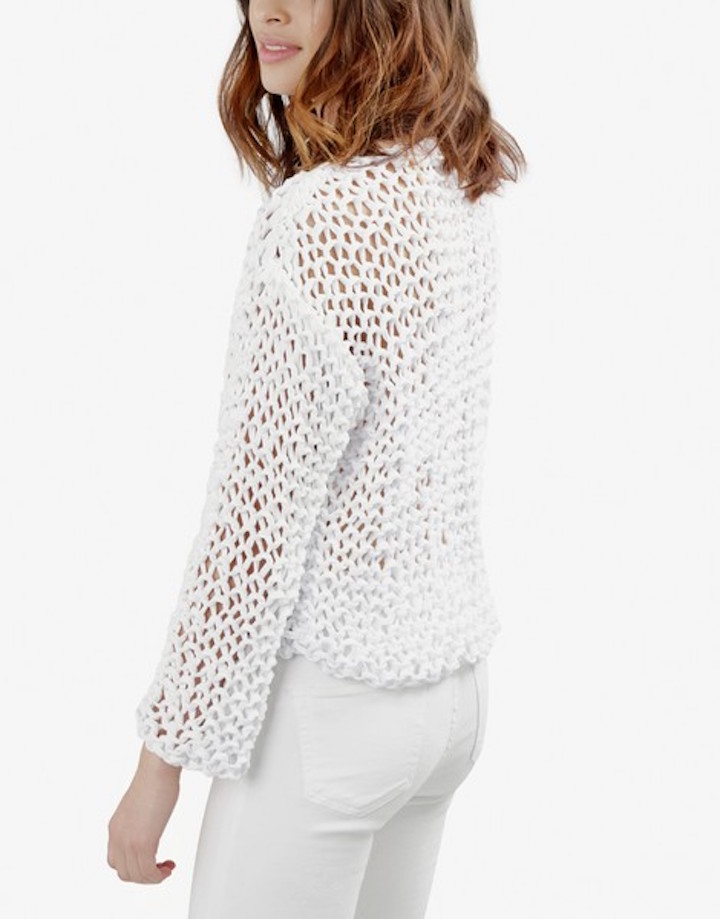 4| New skills
You probably know that I've taught myself knitting this year and that I'm super proud of my new skill. Being able to make my own clothing is such a great feeling – and a wonderful gift for somebody else as well. If you know someone that's to shy to get started, why not give them a DIY knitting kit this Christmas? Maybe this one by Wool and the Gang including cotton yarn made from factory leftovers…
Photo via: Wool and the Gang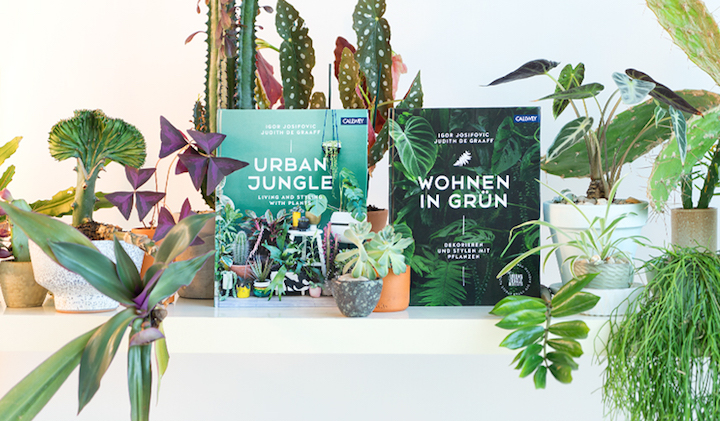 5| Faithful companions
Fresh air, good looks and endless decoration possibilities: Yes, plants are the best roommates. That's why your beloved ones should own a couple of them – you can find some interior inspiration in the book "Urban Jungle".
Photo: Urban Jungle Bloggers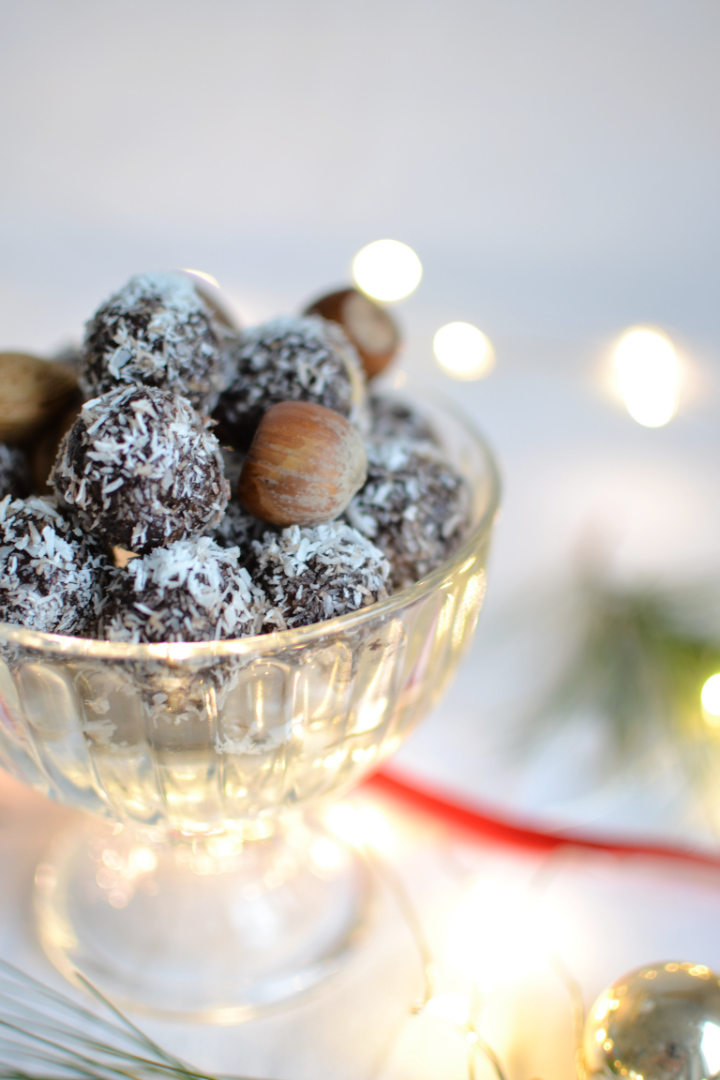 6| Homemade treats
They're here again: My festive energy bites from the last food post. Of course you could also bake some cookies to share under the Christmas tree 😉
Even more gift ideas…
Didn't find anything just yet? No problem maybe here's a suitable gift for your favorite minimalists:
concert or cinema tickets
your time and help
a dinner invitation
donations in the name of the presentee
nothing 🙂
Fair Christmas shopping
There's some nice opportunities for Christmas shopping here in Berlin this December. Head over to the Loveco pop up store until 24. December or stop by the Folkdays & Friends shop.
I hope this helped a little <3