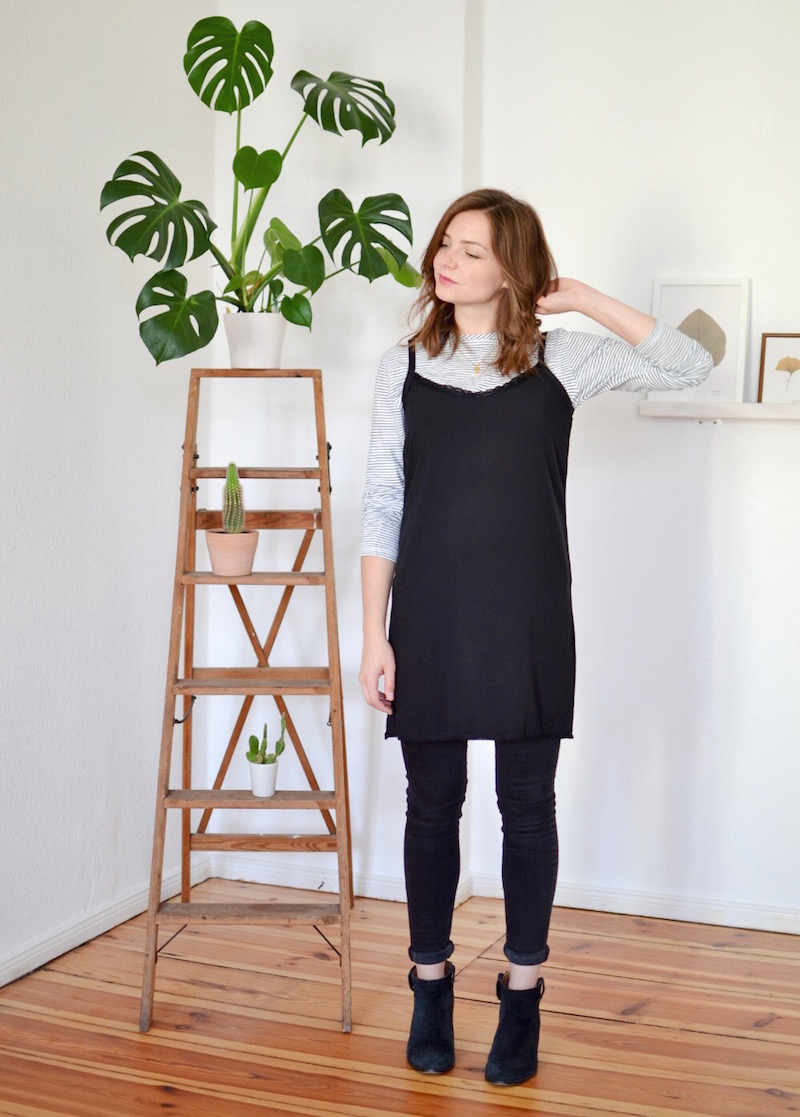 A couple of weeks ago, I sewed an underdress for one of my summer dresses but I somehow think that it's much too good to be just worn underneath. That's why it's part of my capsule wardrobe experiment and hopefully will turn out to be a great partner-in-crime for other outfits as well! 
This time I'm going for a layered look – completely in line with the latest trends obviously. And I must say that this outfit is not only quite stylish but comfortable as well, thanks to the wide shape of the dress.
outfit rating: 10/10 – I'll surely be seen in this outfit again during the next weeks!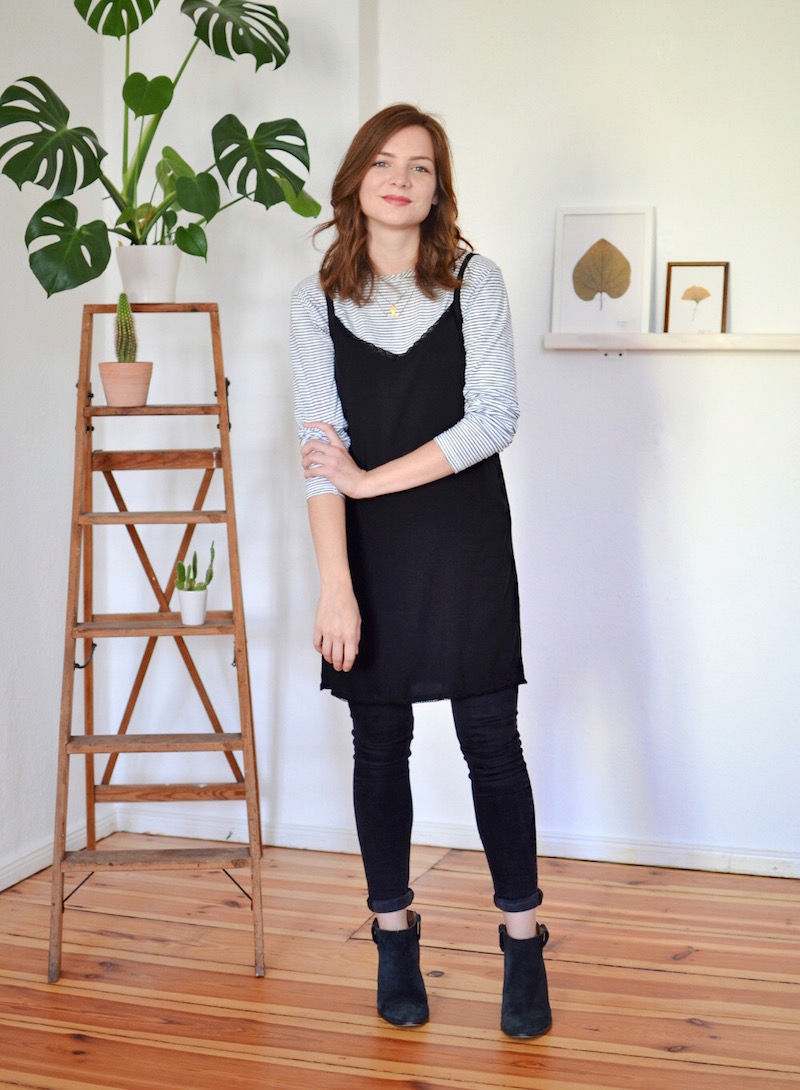 Tomorrow there'll be already a new 10×10 look – what do you think of this one?