Tidying up and sorting out has become one of my favorite activities during the last months. I usually find quite some inspiration for DIYs in my old stuff. After all, not everything you don't need in your life anymore is completely worthless – oftentimes these seemingly useless things make the perfect foundation for something new. That's why I want to introduce you to some great upcycling ideas I found during my research. Maybe you like them too?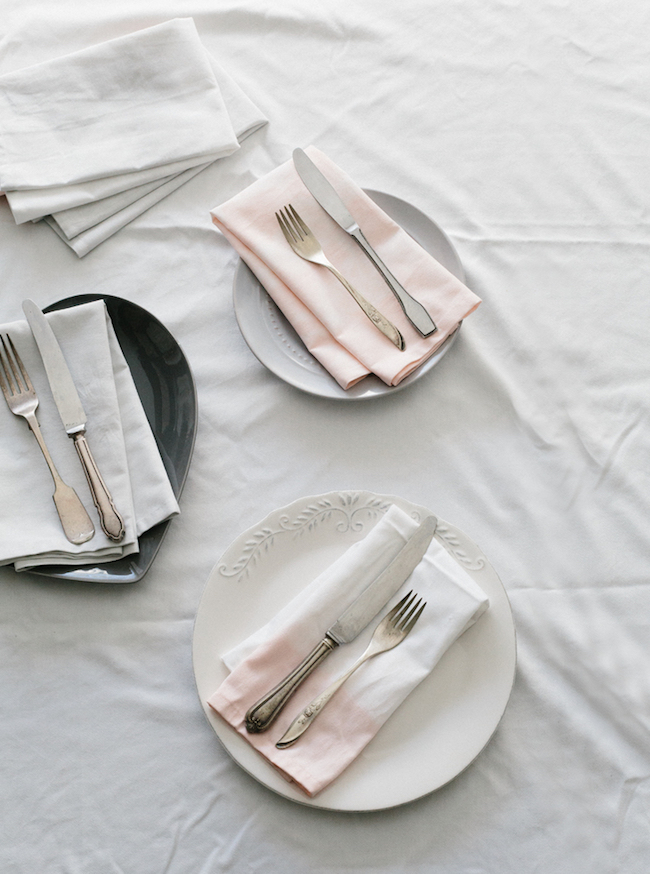 Old napkins with a tie-dye look
The cool thing about textiles is that you can give them a new look pretty fast: Sew something from them, print them or dye them. Blogger Erika from Erika Rax has given her napkins a beautiful pastel tie-dye make-over – and I'm pretty intrigued to try the same…
---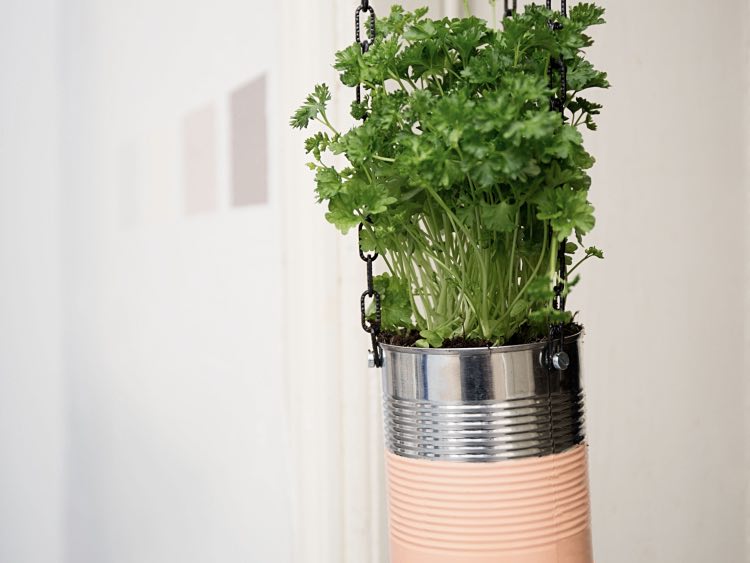 Hanging flowers in old cans
Small kitchen and lots of herbs? Being the owner of a super small kitchen I feel you. That's why I loved this idea on DaWanda: Hanging flower pots made from painted cans that make your kitchen look tidy and stylish! Check out the whole DIY here.
---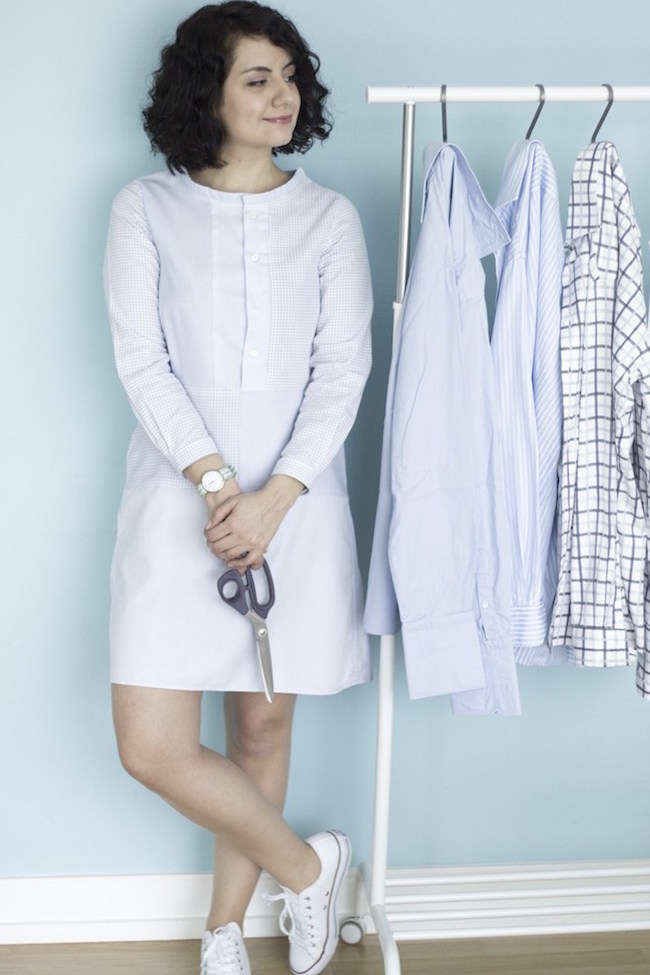 A summer dress made from men's shirts
Okay, this DIY by blogger Selmin from Tweet&Greet might not be the easiest thing to do but I LOVE the outcome! Find out how she made her summer dress from old men's shirts here.
---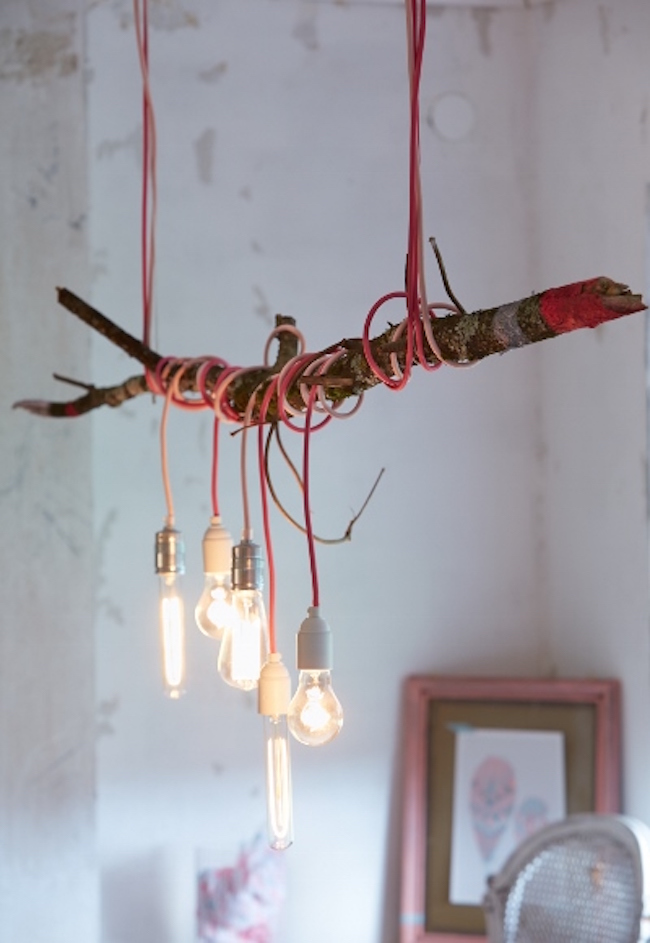 One-of-a-kind chandelier from a branch
Next time you're strolling through the woods you'll probably see those branches lying around with other eyes. The idea to make a beautiful chandelier from them is pretty ingenious – and so easy at the same time! Artisserie has all the details…
---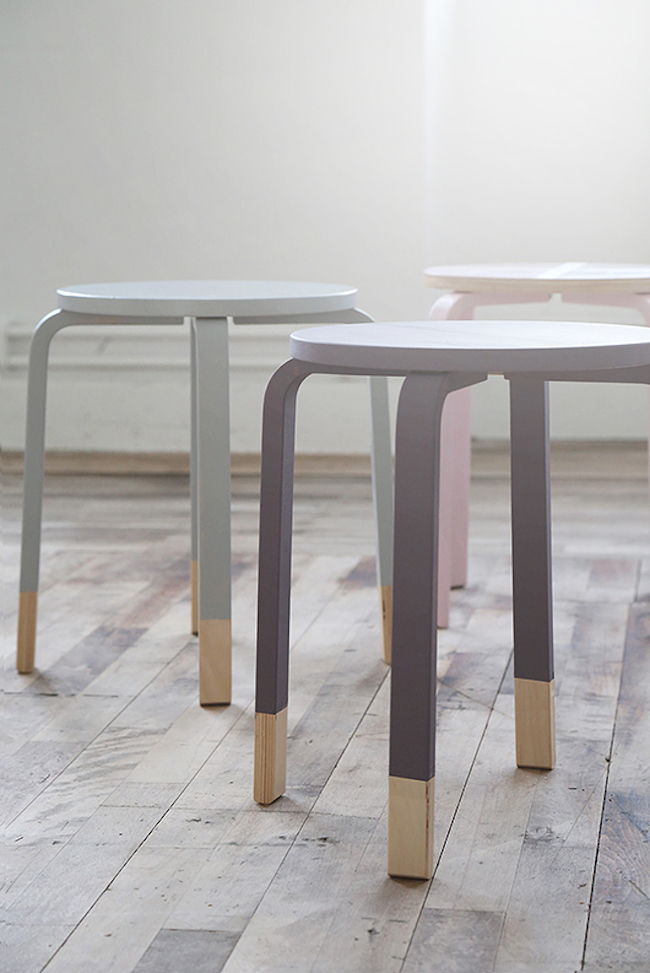 Dipped-look stools
What happens when an Ikea stool and some paint meet? They add up to a pretty beautiful sitting accommodation for your guests that is stackable as well. They also make perfect side tables – just saying…
---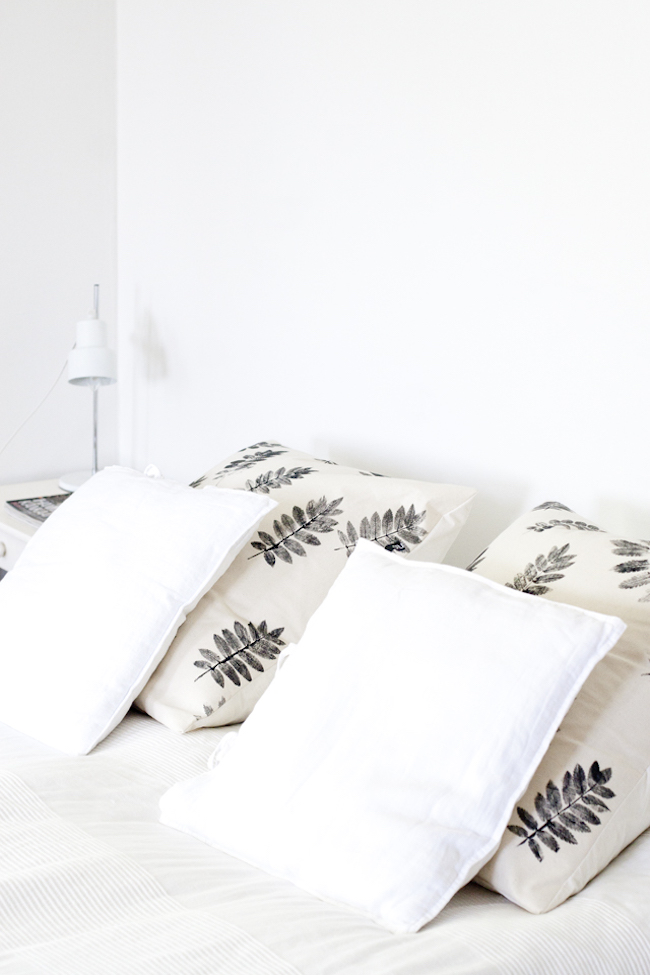 Leaf printed bedding
My heart skipped a beat when I saw this DIY! Blogger Maija from Finland gave her bedding a little update with a leaf print. All you'll need is some textile paint and – guess what – leaves. Easy, right? See more on UKKONOOA.
---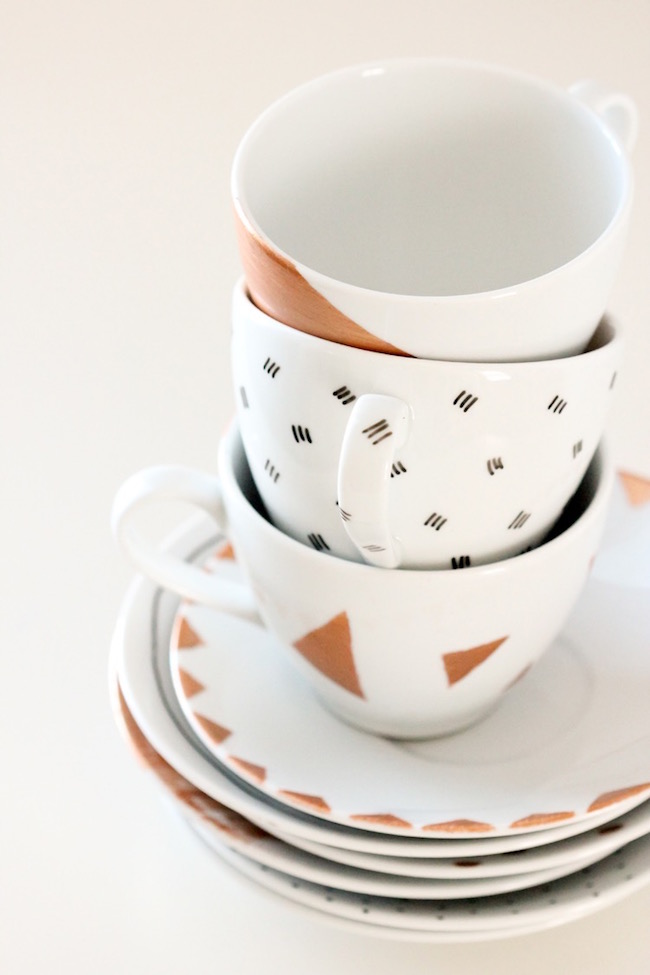 Hand painted porcelain
This is actually one of my dream projects and I so hope that I'll find some time and inspiration for this: hand painted dinner ware with many different parts. Delia of Delia Creates is already done with hers and has some inspiration ready for you.
---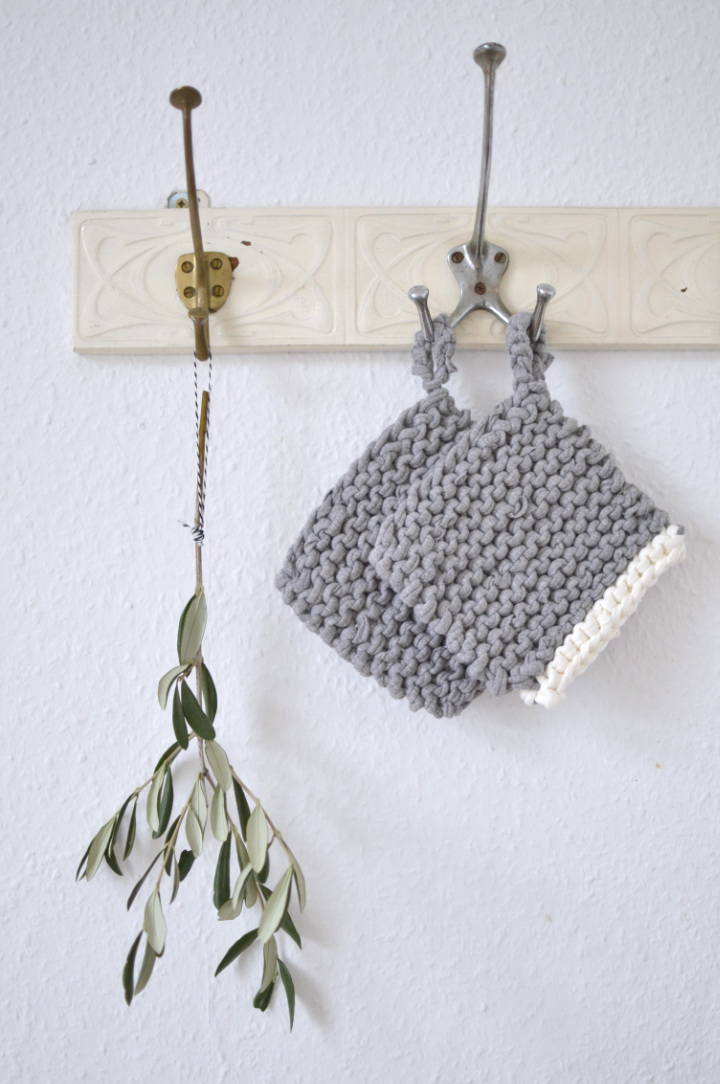 Potholders from t-shirt yarn
Of course: My DIY potholders are in this list as well. I mean, you probably have an old t-shirt lying around somewhere 😉
Have fun DIYing!
Want more? Here's some of my recent upcycling projects: