[This post contains sponsored items, you can find more info in the outfit details]
That's a wrap! The last look from my 7×7 challenge is one of my favorites. This might result from the fact that I just love it when a piece is as versatile as the long vest by Linogija. Today I'm showing you how to wear it as a LBD – with my lace top underneath.
Outfit Spotlight: The homemade lace top
The DIY for this black lace top is as easy as it gets: I've used a blouse by Wunderwerk that had a t-shirt shape as a foundation. To create a pattern for the neckline I took a spaghetti top I already had as a model. I cut the top off the shirt and seamed the neckline with bias tape and then added the lace. Then I've added straps that are also made from bias tape. (If this is not clear enough you can take a look at a strap top to see what I mean ;)) The best thing about this DIY: You only have to sew the neckline – the side seams and the hem from the old top stay the same.
The lace top fits about everything: it looks great with a chic skirt, with used jeans, on top of a t-shirt or a sweater with a deep v-neck. Super versatile I'd say and surely worth the two hours of preparing and sewing 😉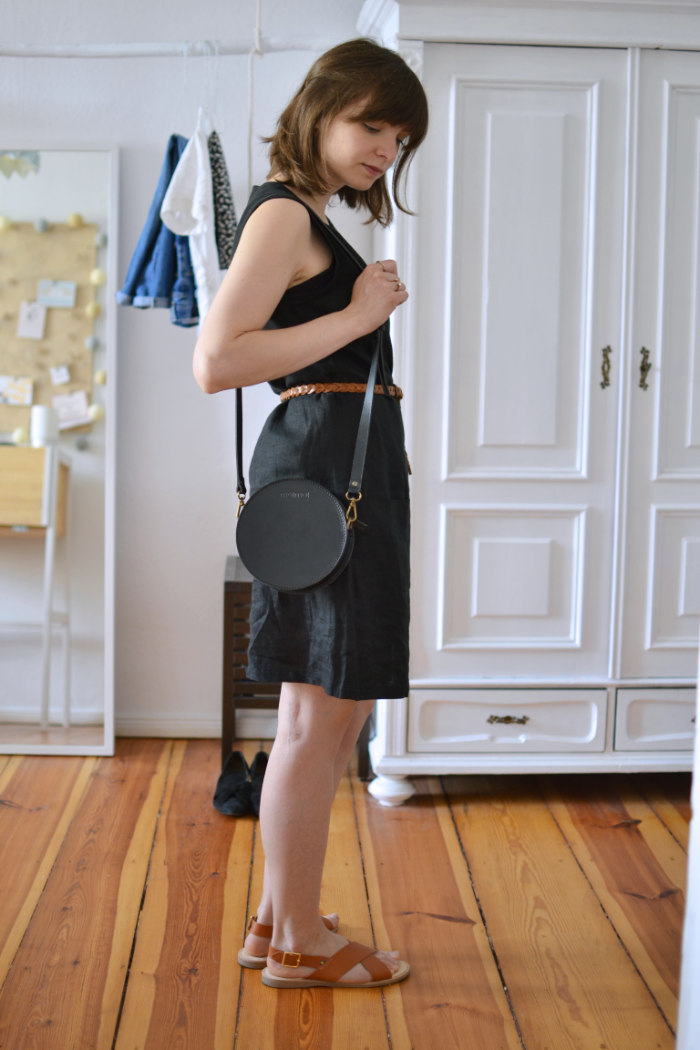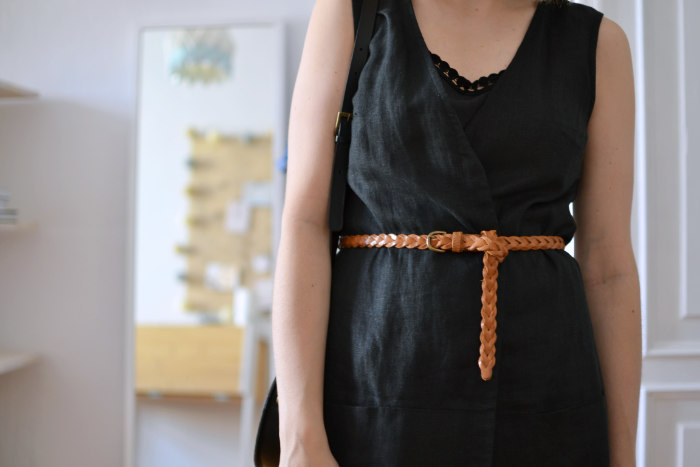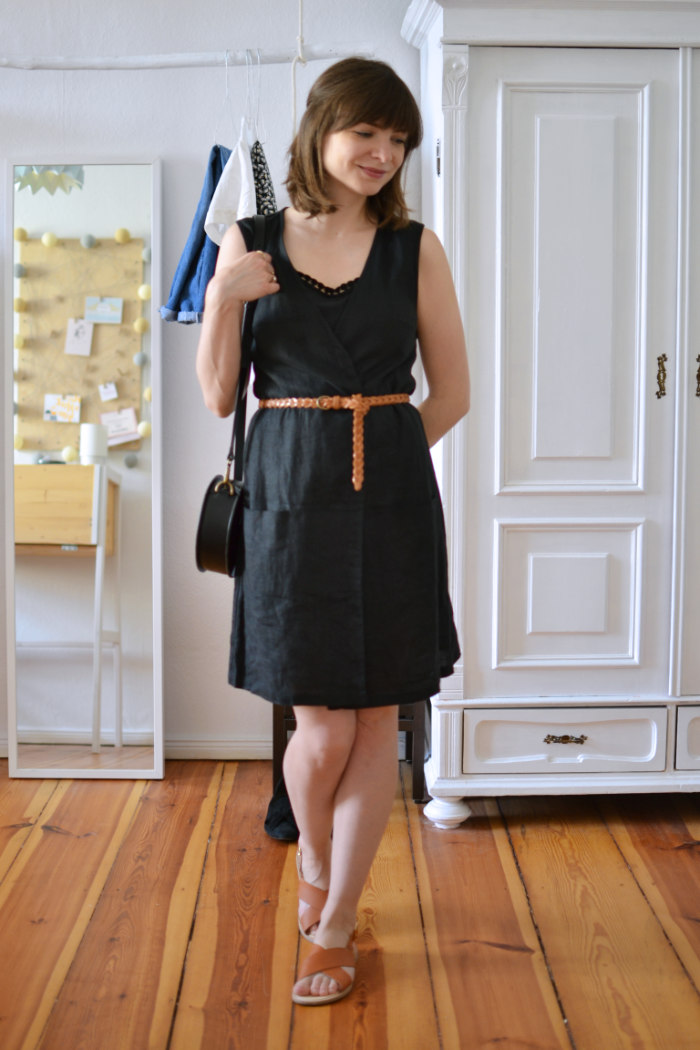 I'M WEARING: vest by Linogija* (gifted) | top made by me | sandals by Kavat | second hand belt | bag by MoiMoi* (gifted)
YOU CAN FIND ALL INFOS ON THE 7X7 AND 10X10 CHALLENGE HERE.
By the way: at least is having a little summer break 🙂 I'll be moving next week and will be on vacation soon afterwards. There will be some updates on Instagram of course. We'll meet here in a couple of weeks – until then: Have a great summer!