Yaaaayyyy, it's the weekend which also means that this is my second last outfit for this 7×7 week. I've thrown the lace top and the white blouse together for this one and I must say that they work unexpectedly well as a team! That's exactly what this challenge is about: Finding new ways to wear things you already have in your closet.
Outfit Spotlight: Second Hand Jeans
Some of you asked where my new (old) pair of jeans were from on Instagram. A light blue pair of mom jeans had been on my wishlist and I was ready to invest in a new version by Agolde. But then I figured that there must be a pre-worn pair somewhere out there that could save me from spending a lot of money. After some research I finally discovered the perfect model at Vite EnVogue.
The jeans fit perfectly on top but the legs were too straight and also too long. After a little DIY session I had altered the legs to be more tapered and shortened the hem to an ankle length – et voilà: I had the jeans I was looking for 🙂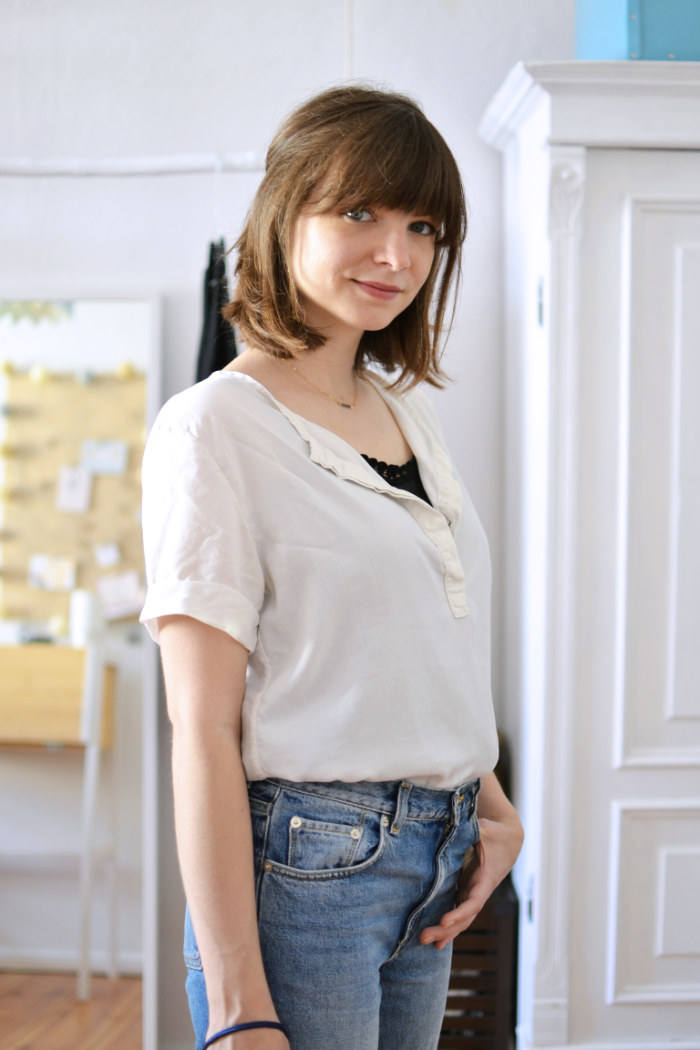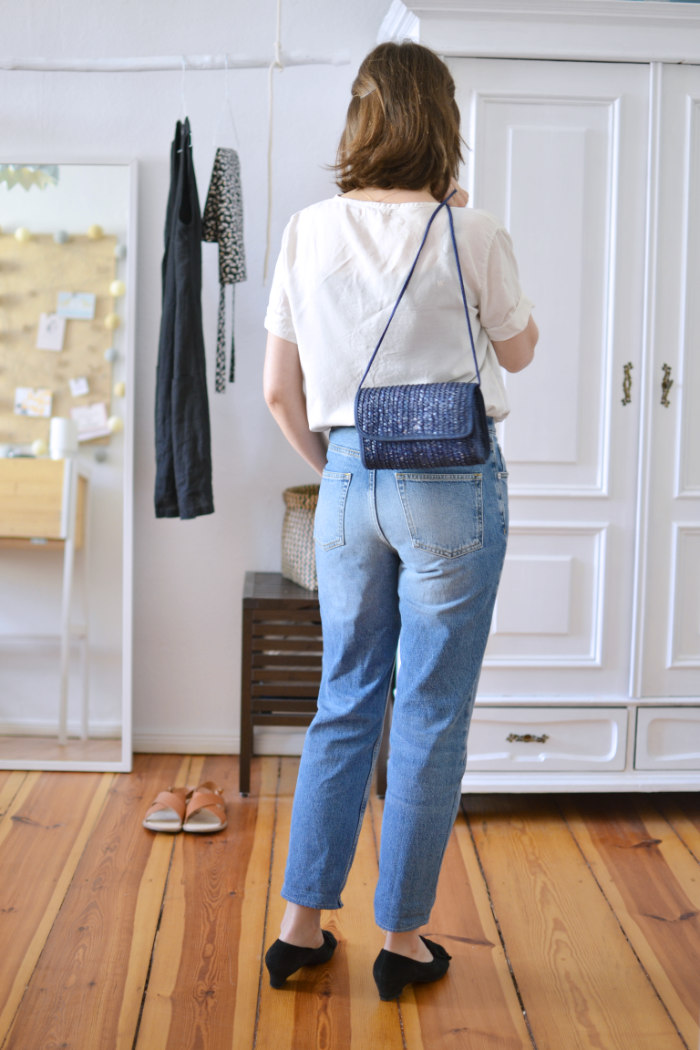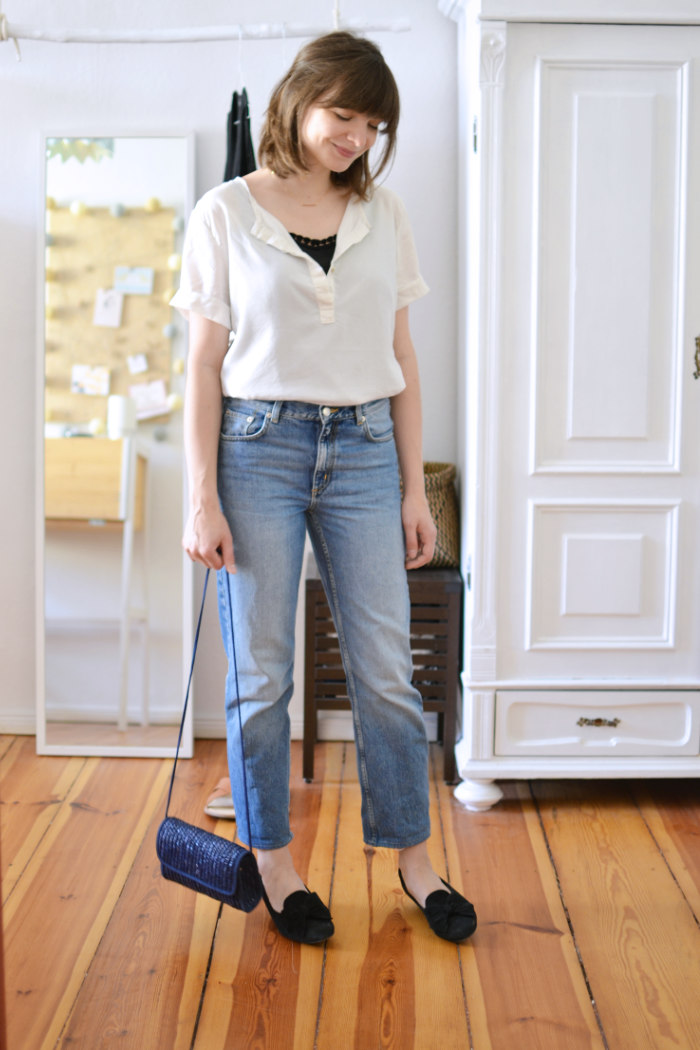 I'M WEARING: second hand jeans | lace top made by me | blouse by Wunderwerk (sleeves shortened by me) | vintage pumps | bag from the flea market