[This post contains sponsored items, you can find more info in the outfit details]
The black lace top and the linen vest I wore in the Monday outfit of this 7×7 challenge make such a great match together that I decided to give this combo another try – in a more sophisticated version this time. I also wanted to find out if the vest would match with a skirt with a similar length without looking too odd. It works (I think) – or what would you say?
Outfit Spotlight: Vintage Pumps
The way to my vintage pumps has been a little bumpy. A couple of years ago I would sport heels almost every day – until wearing them got so painful that I stopped it altogether. Next to the lack of comfort, heels don't match my personality. Seriously, as a notoriously late person, I can't afford any casualties when I'm running to catch a bus or subway (something I do about four times per day).
Last year though I was invited to a wedding and didn't want to keep my outfit too casual (and yet didn't want to spend a fortune on a pair of shoes I wouldn't wear that often). So I decided to pay the local second hand shop a visit – fortunately I discovered this beautiful pair of bow heels in the vintage section. They were made for me and fit just fine! During the test wear the heel came off and I had to replace it but that's been everything until now. A year later they're still my go-to for special occasions and have never disappointed me 😉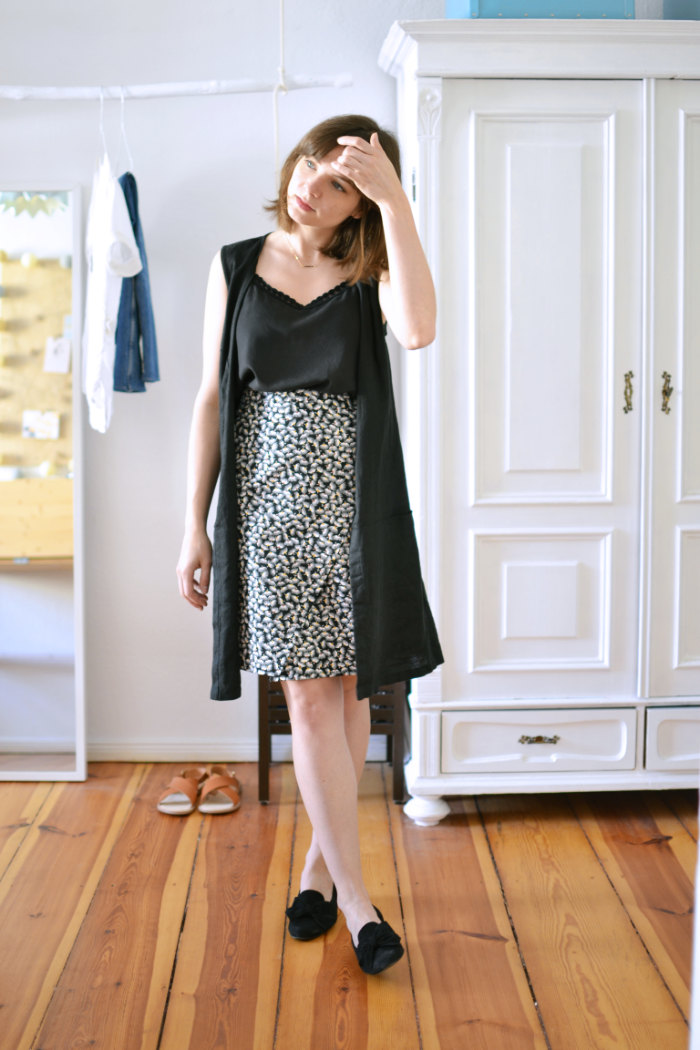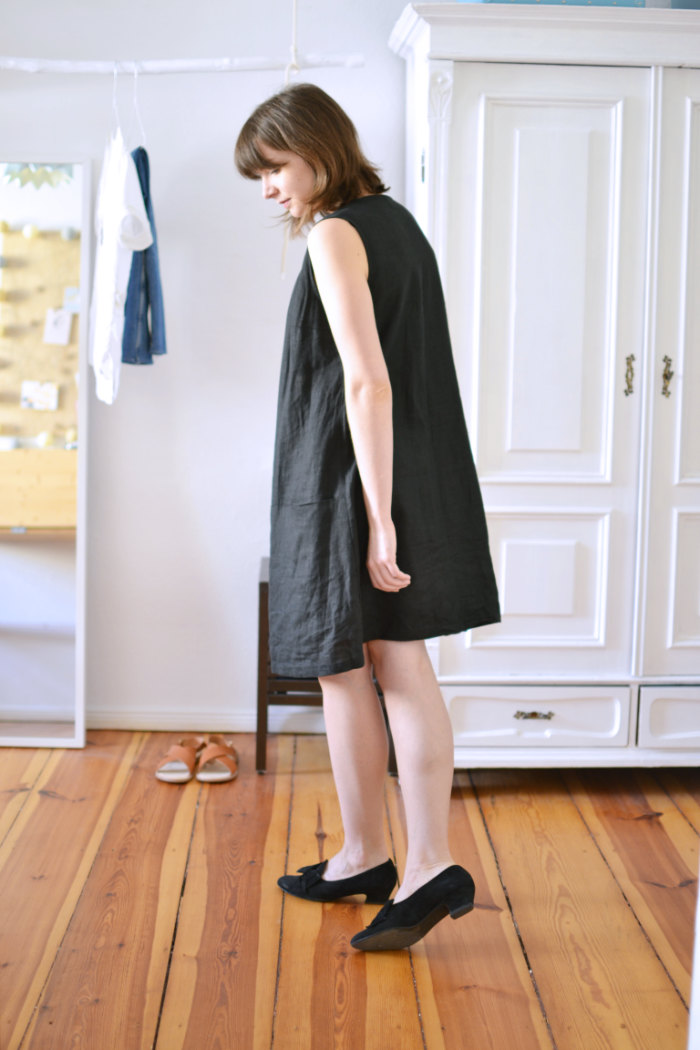 I'M WEARING: vest by Linogija* (gifted) | top made by me | skirt made by me | vintage pumps