Look number three of my 7×7 Challenge is practically made for Sundays (the ones when it's actually warm here in Germany ;)) and I guess it's no wonder that I wore this one last weekend for brunch and making plans for our upcoming move to the new apartment.
Outfit Spotlight: Wunderwerk blouse
I've had this blouse by Wunderwerk for about two years now. It used to have long sleeves but I cut them off because I was desperately in need for some summer tops – and I must say that I even like it more with the short roll-up sleeves. What I love about the blouse is the material: Tencel is heavenly soft, drapes perfectly and cools when it's hot outside. What gives me a headache every time I pull it out of my closet is the fact that it needs to be ironed before every wear. Maybe it's the color but it seems to wrinkle easier than other pieces from tencel that I have.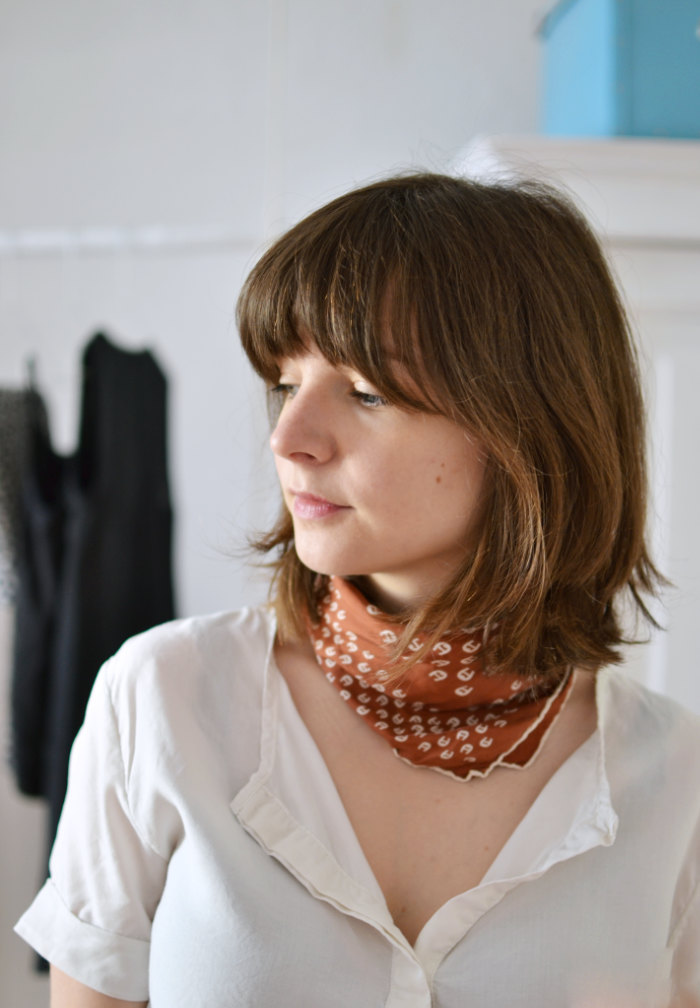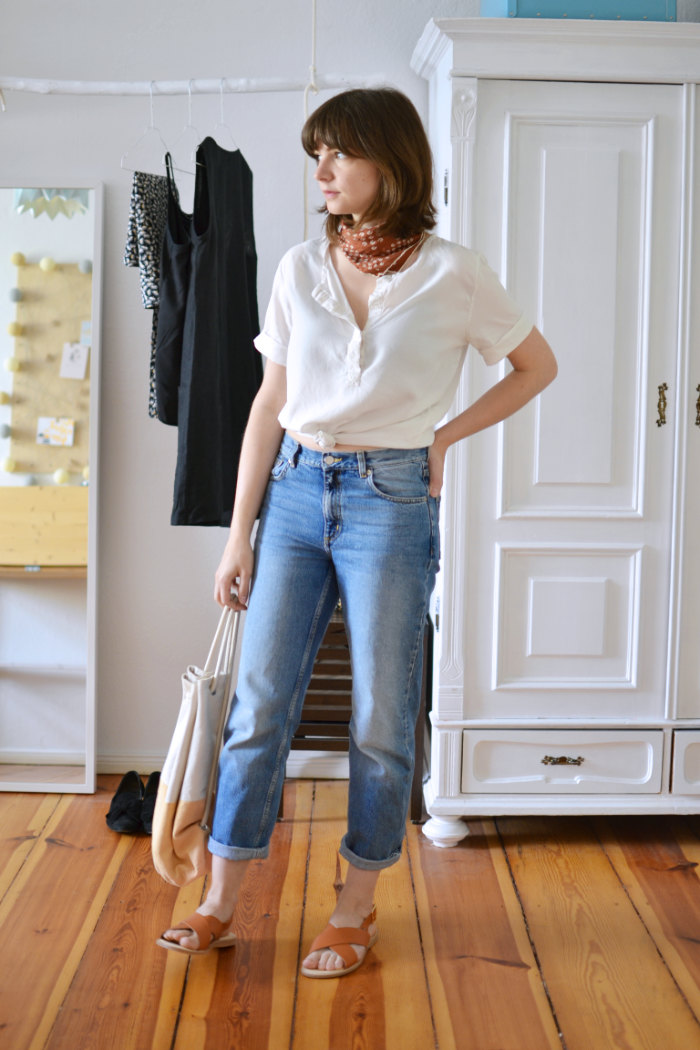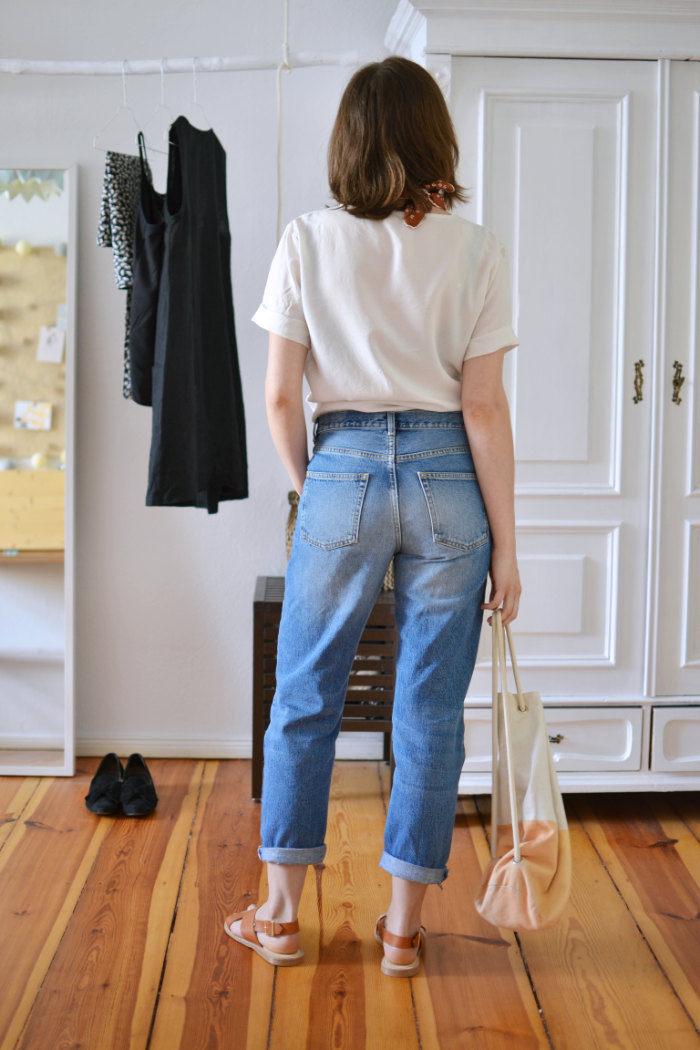 I'M WEARING: Wunderwerk blouse (sleeves shortened by me) | second hand mom jeans | sandals by Kavat | backpack by Marin et Marine