It's that time again: A new 10×10 Challenge is about to start and I'm excited for the summer edition – even if it's going to be a little narrowed down for me this time. We're preparing our move here at casa at least and it's only a couple of days to go until we bring our belongings to our new place. That's why I've decided to save some time and turn this 10×10 challenge into a 7×7 challenge. So watch out for seven days of outfit inspiration!
7×7 Challenge – my choices
I didn't have any trouble choosing pieces for this mini capsule wardrobe challenge. Funny enough it's been the shoes that I didn't want to compromise on so I've kept it at two pairs of shoes and five pieces of clothing:
Tops
black top with lace detail
white blouse with short sleeves
black linen vest
bottoms
blue mom jeans
wrap skirt with pattern
shoes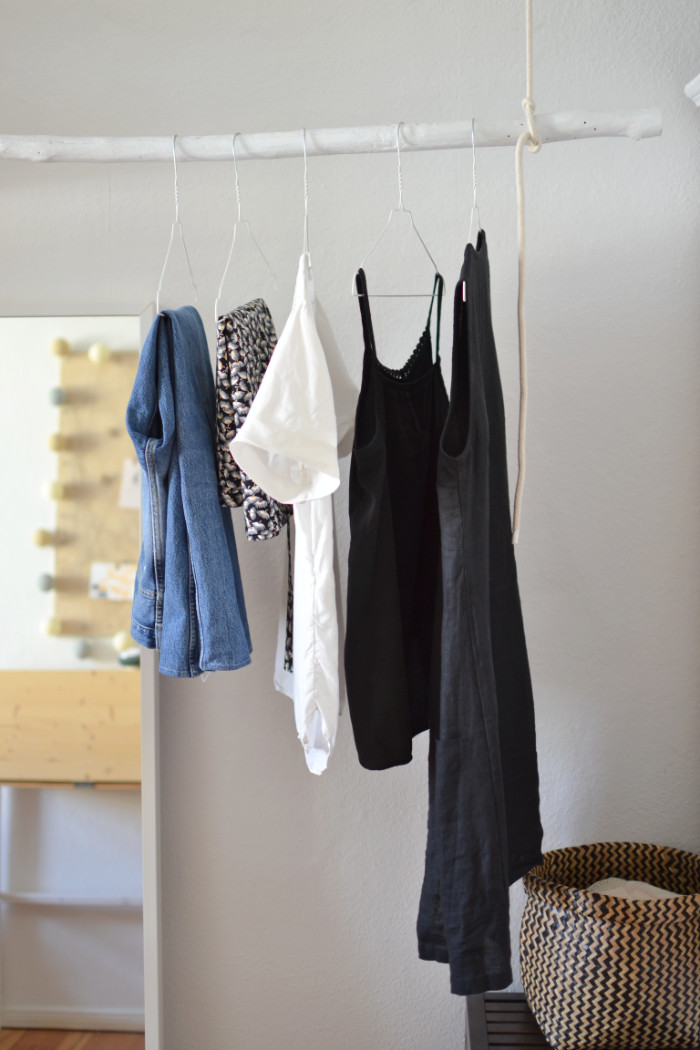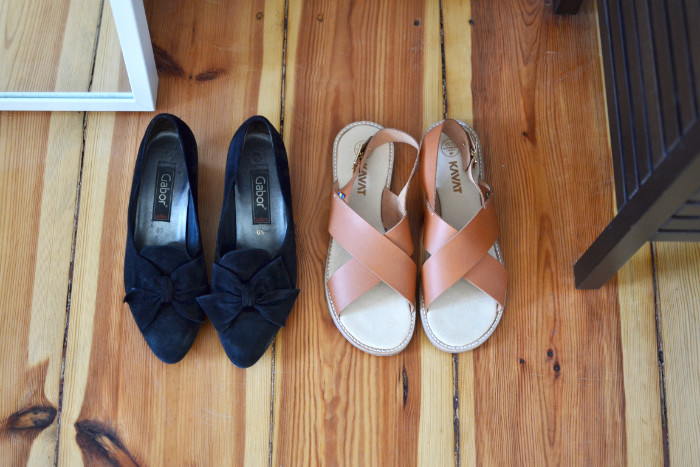 Want to join the challenge?
You're in for the 10×10 challenge (or my version with only seven pieces)? Read Lee's post on stylebee.ca and tag your outfits with #SUMMER10x10 or #SUMMER7x7 🙂
We'll start tomorrow – I'm looking forward to it!