I've got a little love-hate relationship with Etsy. I love finding great products over there but at the same time it can be nerve-recking to scroll through endless numbers of pages on the search for the good stuff. That's why I've kind of avoided to visit Etsy without exactly knowing what I want – can't there be a declutter-button filtering out all the good things?
Spoiler: There's still not a button like this. Nevertheless I was really sorry for all the makers and their beautiful little shops so I went out there and just scrolled like a crazy person. And I found something! Or seven things to be exact. Here's my favorite Etsy shops selling ethical fashion. You're welcome!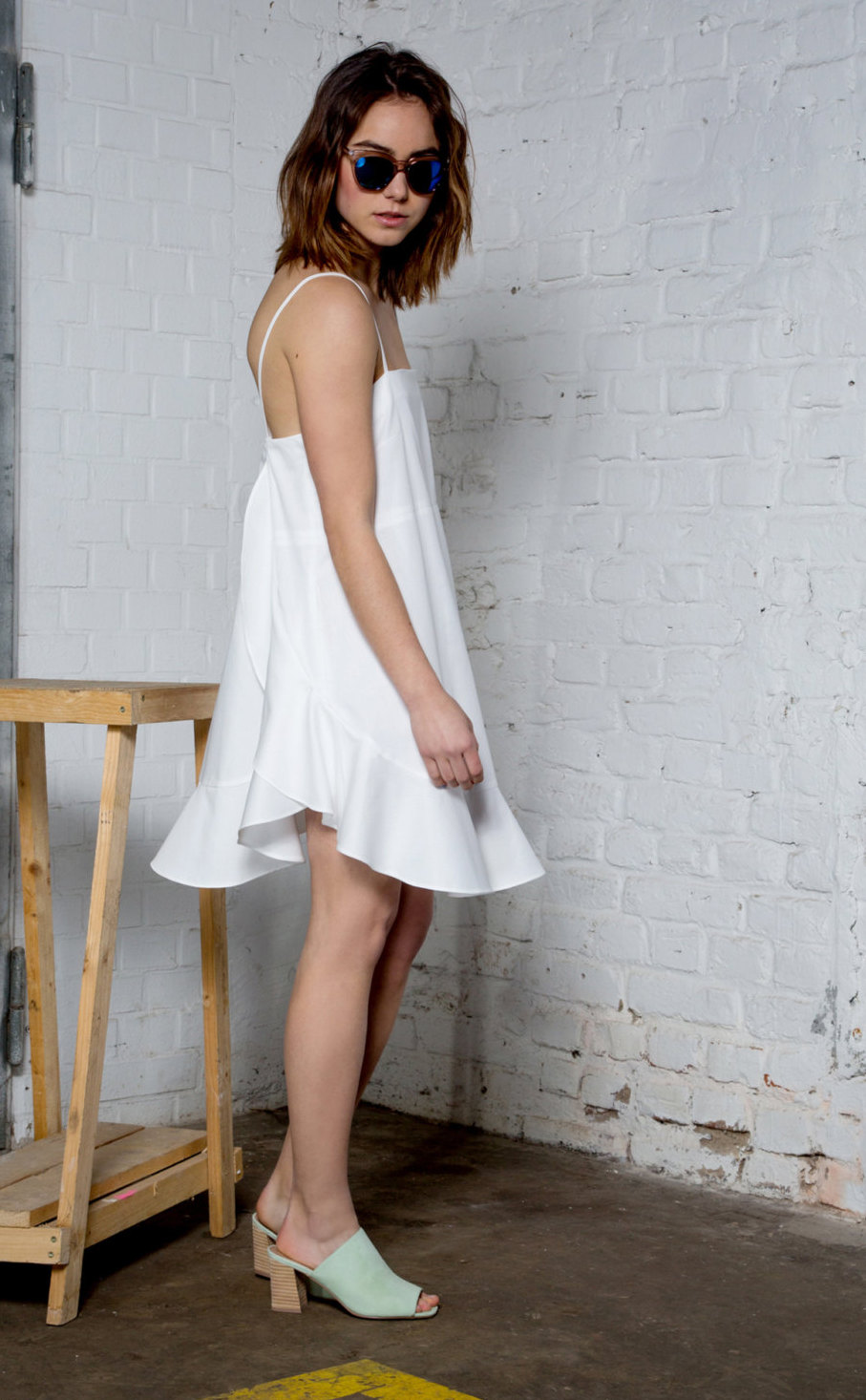 Daniela Salazar
Berlin-based designer Daniela Salazar connects Venezuelan joie de vivre with European minimalism in her Etsy shop. This unusual mix is pretty fun: cool shades meet joyful volants – a combo that I wouldn't have thought could be so great!
Origin: From the heart of Berlin <3
Favorite Piece: White organic cotton winter coat 
---
Thief&Bandit
Attention, succulent lovers! This one's for you: Thief&Bandit offers hand printed fashion directly from Canada. Owner Amie went to art school twice (and it paid off!) and now focussed all creative energy on her little Etsy business.
Origin: Halifax, Canada
Favorite Piece: Thistle Bralette
---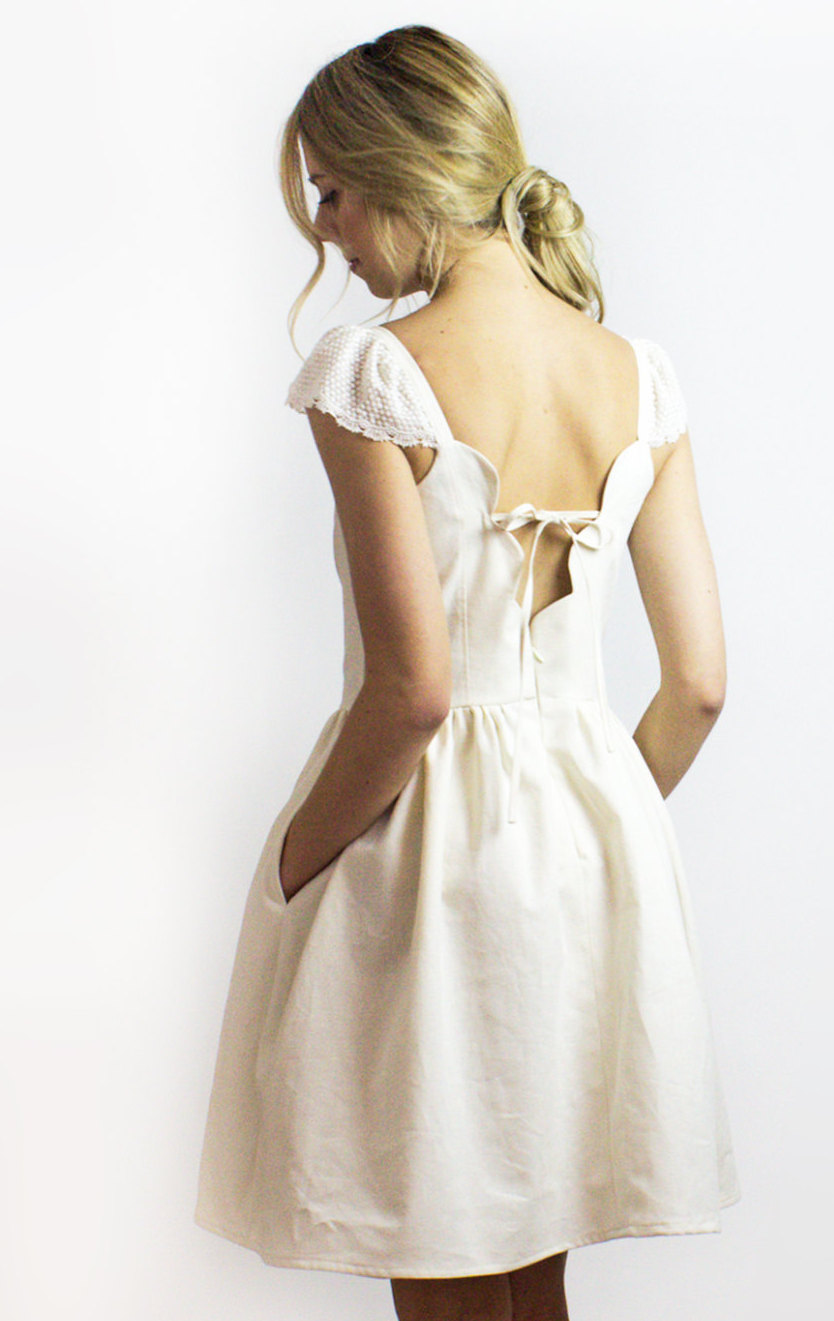 Simone's Rose
Not becoming a plain Jane ethical fashion label – that's what Michelle Maynard had in mind when she created Simone's Rose. She succeeded and now offers beautifully designed garments with cute details (and some basics as well). There's something to discover for brides-to-be also 😉
Origin: Toronto, Canada
Favorite Piece: Maya Wrap Dress
---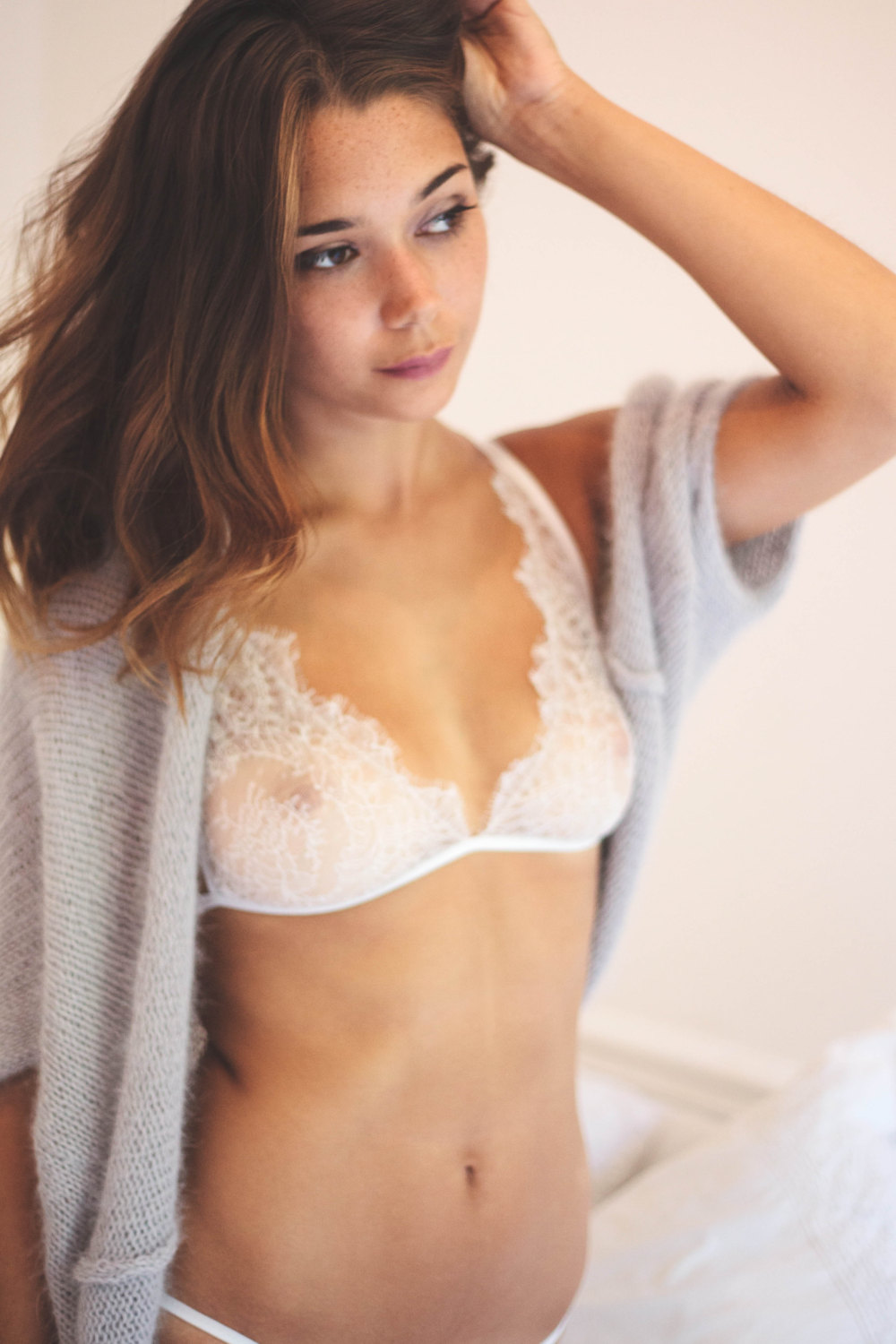 Luva Huva
There's lots of lingerie on Etsy (and a lot of beautiful pieces by the way). British label Luva Huva made it right onto this list with their delicate designs. You'll find materials like organic cotton, modal or soy silk in their shop, so take a look…
Origin: Brighton, UK
Favorite Piece: Lace Bra
---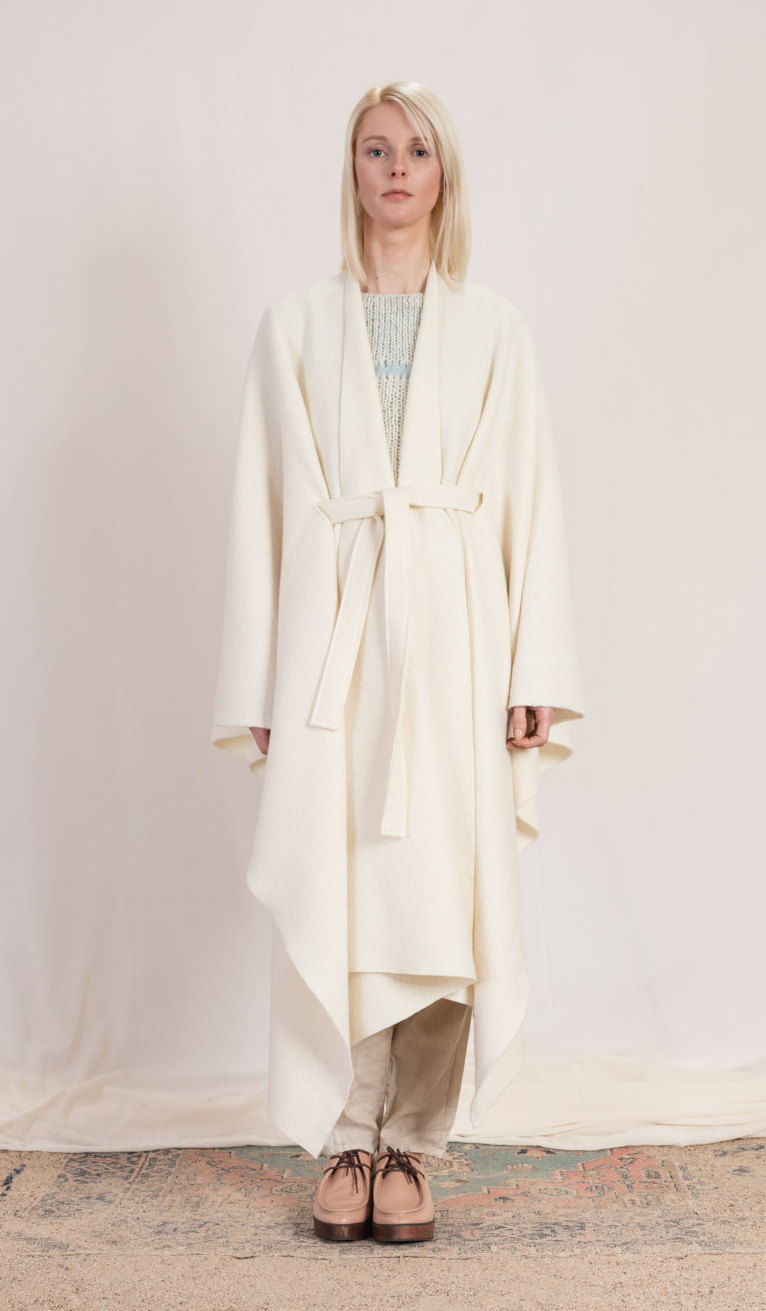 Natascha von Hirschhausen
Designer Natascha von Hirschhausen is part of Berlin's local fair fashion notables. Her eponymous Etsy shop offers hand printed silk and warming accessories for the harsh Berlin winter.
Origin: Berlin
Favorite Piece: Cashmere scarf
---
Woven Journals
Even more Berliners on this list: Woven Journals produces beautifully handwoven textiles that are not only for clothing purposes but for decoration as well. Owner Ania values weaving as a meditative process with different outcomes each time she starts a new piece. The architect uses only natural fibers for her projects that are mostly hand dyed.
Origin: Berlin
Favorite Piece: Handwoven Poncho
---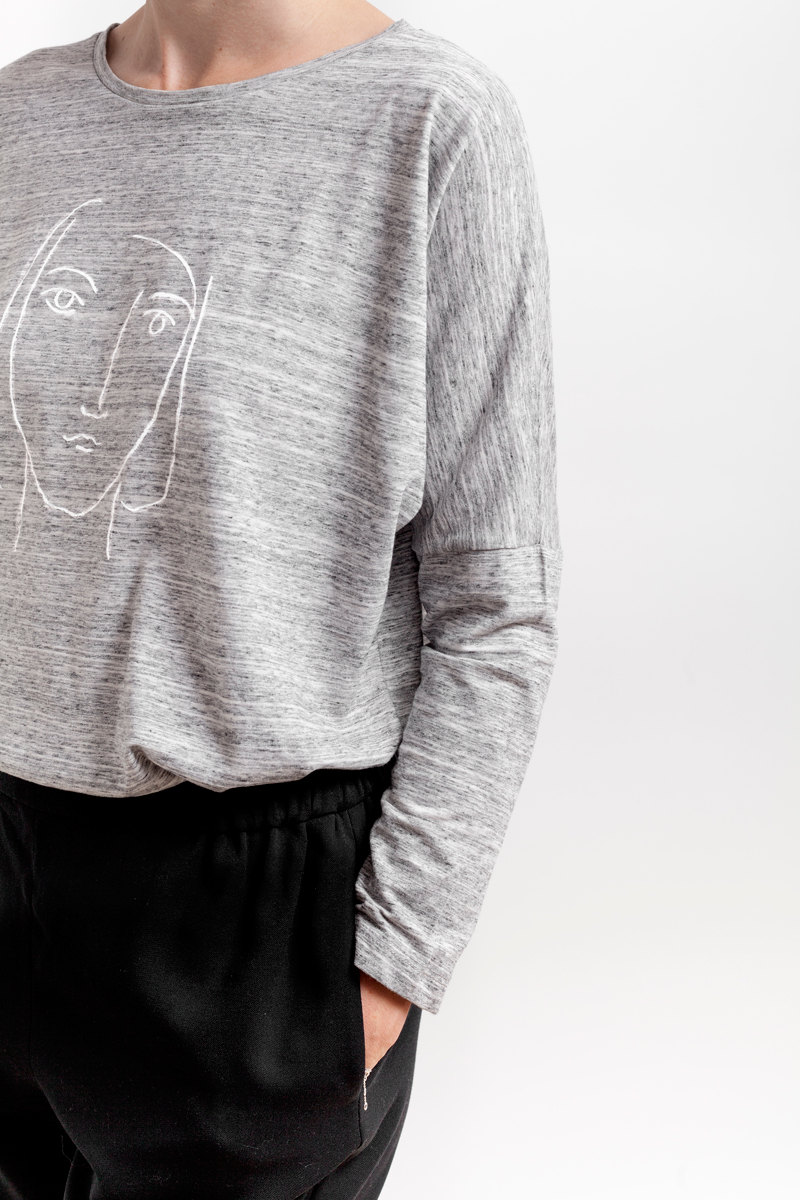 Depeapa
Depeapa isn't a fashion-only brand but I liked their organic cotton print shirts so much that I figured they deserve a spot on this list. They also do accessories, pillow covers and prints!
Origin: Granada, Spanien
Favorite Piece: Screen Printed T-Shirt
Headerfoto: depeapa