Did anybody say life hacks? I'll admit: I'm a huge fan of those bright colored videos giving tipps on how to solve the little problems of everyday life. Even more when the ideas actually work 😉 Today I want to introduce you to five of my favorite household hacks that have been tested by me and found good – plus they'll also save you time and help reduce waste!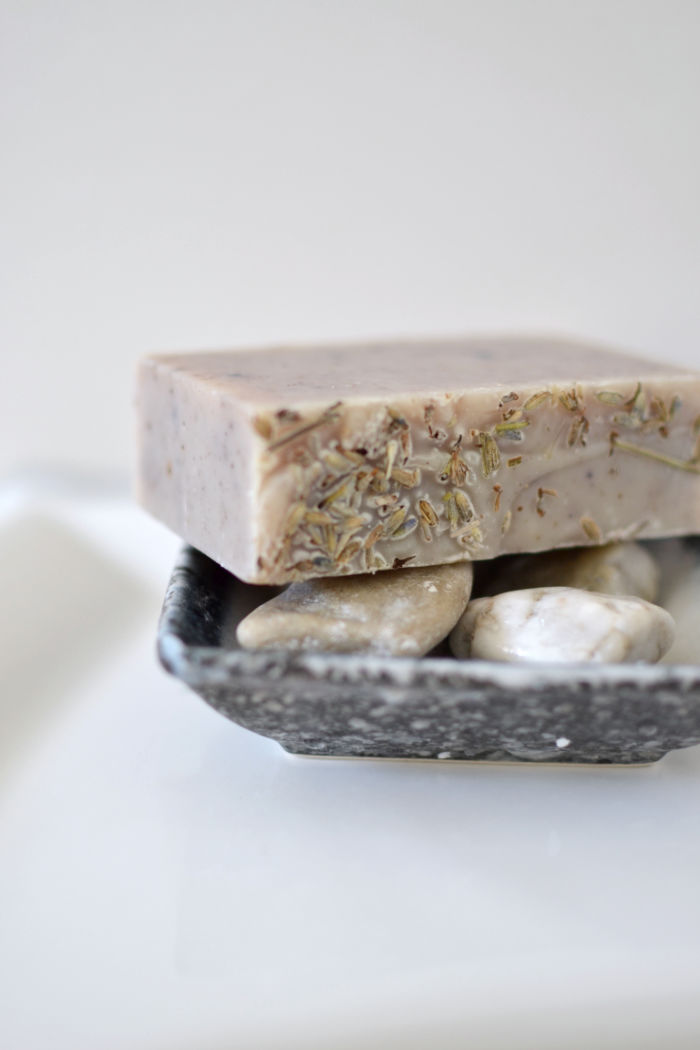 STONES FOR YOUR SOAP DISH
---
If you haven't been using it until now: My first tip is using soap pieces. This saves a huge amount of packaging, looks pretty and is so much more fun – promise! I use different soap pieces for hands, hair and body and am very happy with them. I always cut off a piece when I go on vacation which is perfect for hand luggage and lets me ditch those stupid travel size soaps and shampoos in plastic packaging.
Now to my actual hack: I guess my guests always wonder why there are stones in my soap dish. The reason is simple but ingenious – in order to avoid that the soap floats all day in the water that stays in the dish from washing your hands (ugh!) I just put some stones in the tray so the soap can dry inbetween uses. This way the soap lasts double the time (for my household that's two months instead of one). Of course you could also buy a soap dish with holes in it but I guess that makes your sink full of soap leftovers…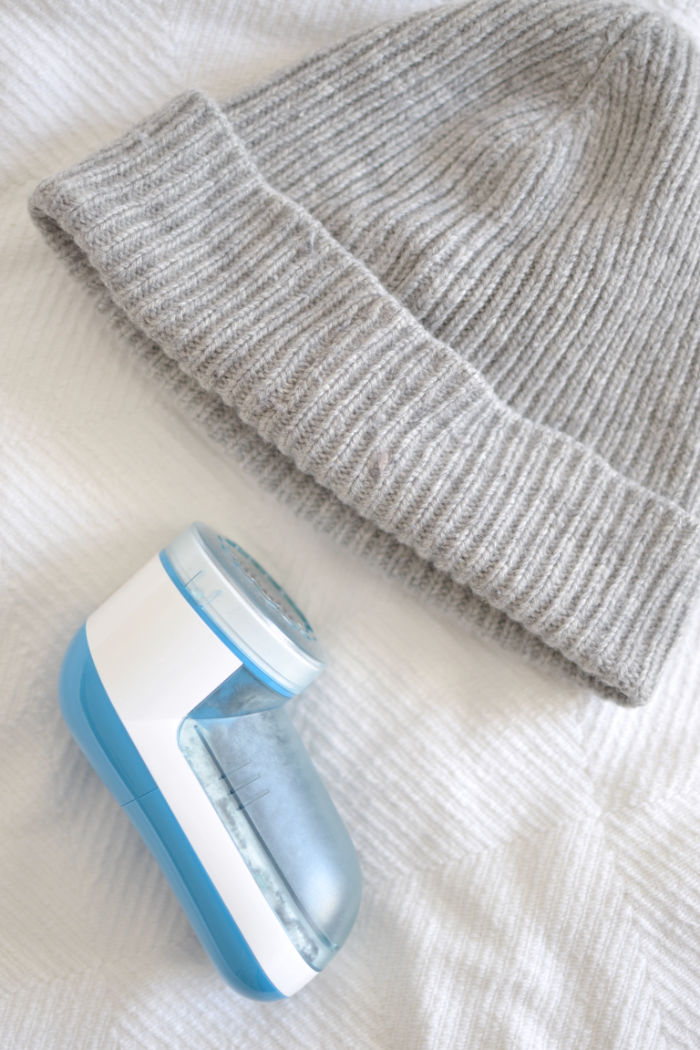 REMOVE PILLING FROM CLOTHING
---
Thanks, fabric shaver! "A what?" you might ask if you haven't heard of this invention. But you should probably own one if you have woolen clothes (or synthetics that pill easily). With its sharp blades, the fabric shaver removes the small knots from the fabric surface and makes your clothes look like new. You can find fabric shavers at electronic stores, probably second hand or maybe your mom has one 😉 (I've heard that you can do the same thing with a normal razor but I haven't tried it).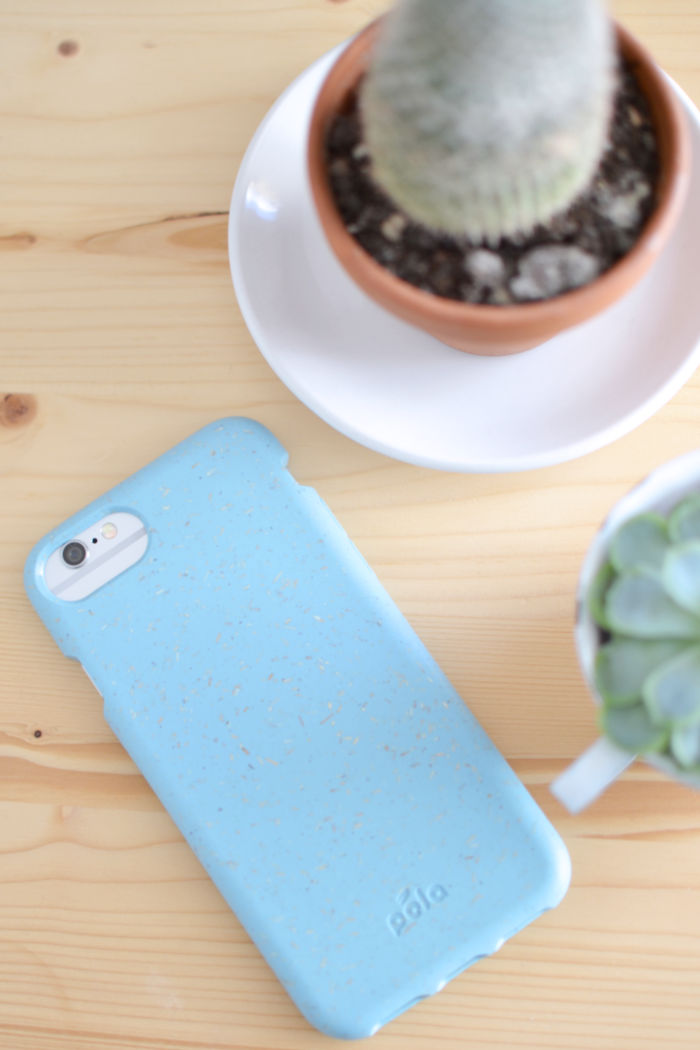 BE CAREFUL WITH YOU ELECTRONICS
---
Many of us aren't very gentle in their everyday life when it comes to their smartphones or laptops. That's a pity because we're working with these items on a daily basis and they're expensive as hell. It's wise to invest in a protection foil, a case (like this one by Pela) or a cover for your laptop. Even it something broke, you should consider repairing it – there's plenty of instructions and replacement parts online.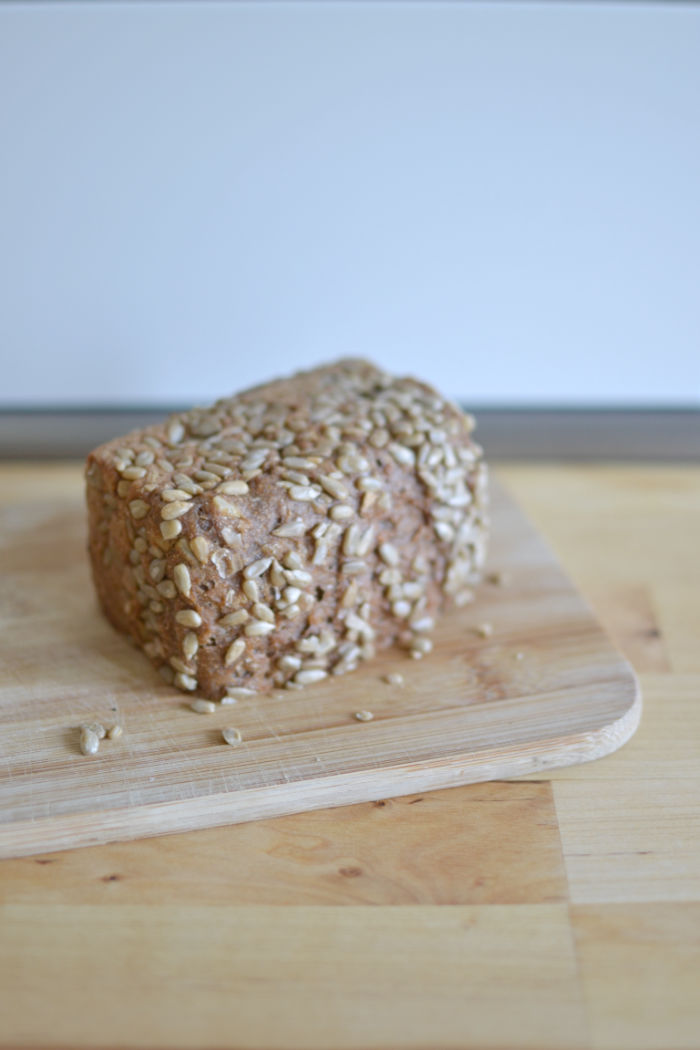 KEEP YOUR BREAD FRESH
---
When I heard this tip from a colleague I was pretty fascinated: You only need a wooden chopping board to make your bread stay fresh? Indeed: Instead of keeping bread in a breadbox, plastic bag or such, you just put it on a board with the cut surface and let it stand like this. The bread stays fresh and moist for days! (For international readers: We Germans are very particular about our bread ;))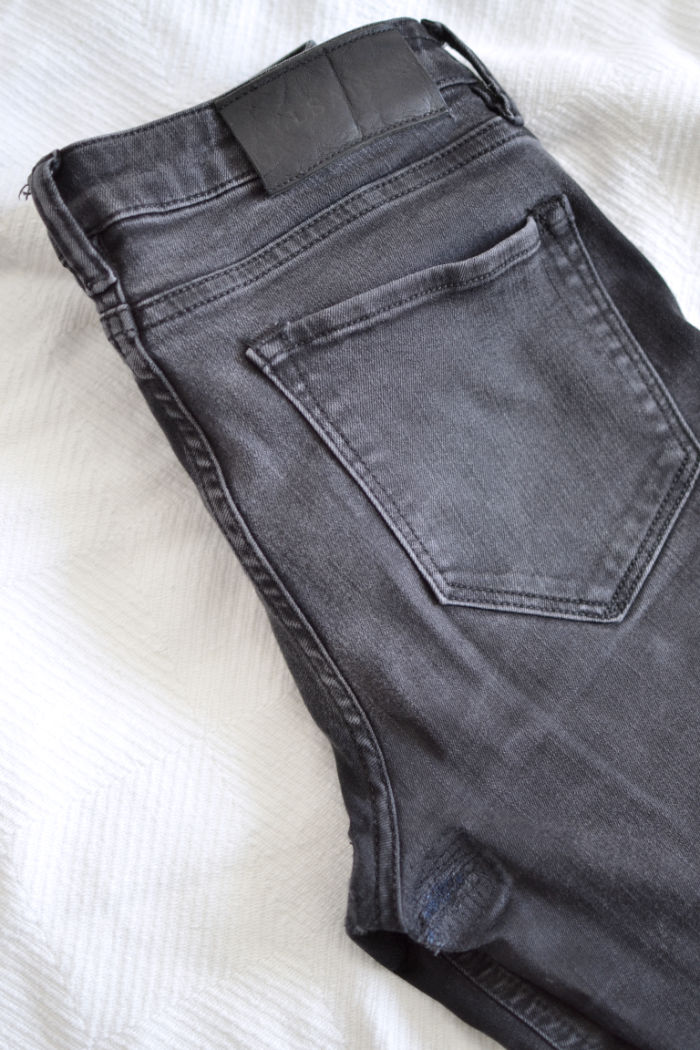 EASY JEANS REPAIR
---
Hands up, who knows this situation: You've just worn in your new jeans and have decided it is your favorite thing in the closet and then the fabric becomes thin in the most stressed areas or it even has holes. Not so good, especially if you keep in mind that the production of one jeans uses 8000 litres of water. Luckily you don't have to throw away the piece because there's an easy trick to repair worn out jeans. All you need is a piece of denim fabric, matching thread and a sewing machine. Just put the fabric from the inside against the worn out spots and criss-cross sew it on. Don't worry: It's not easy to spot on the outside and you can wear your jeans as usual afterwards.
Liked those tips? Save them on Pinterest: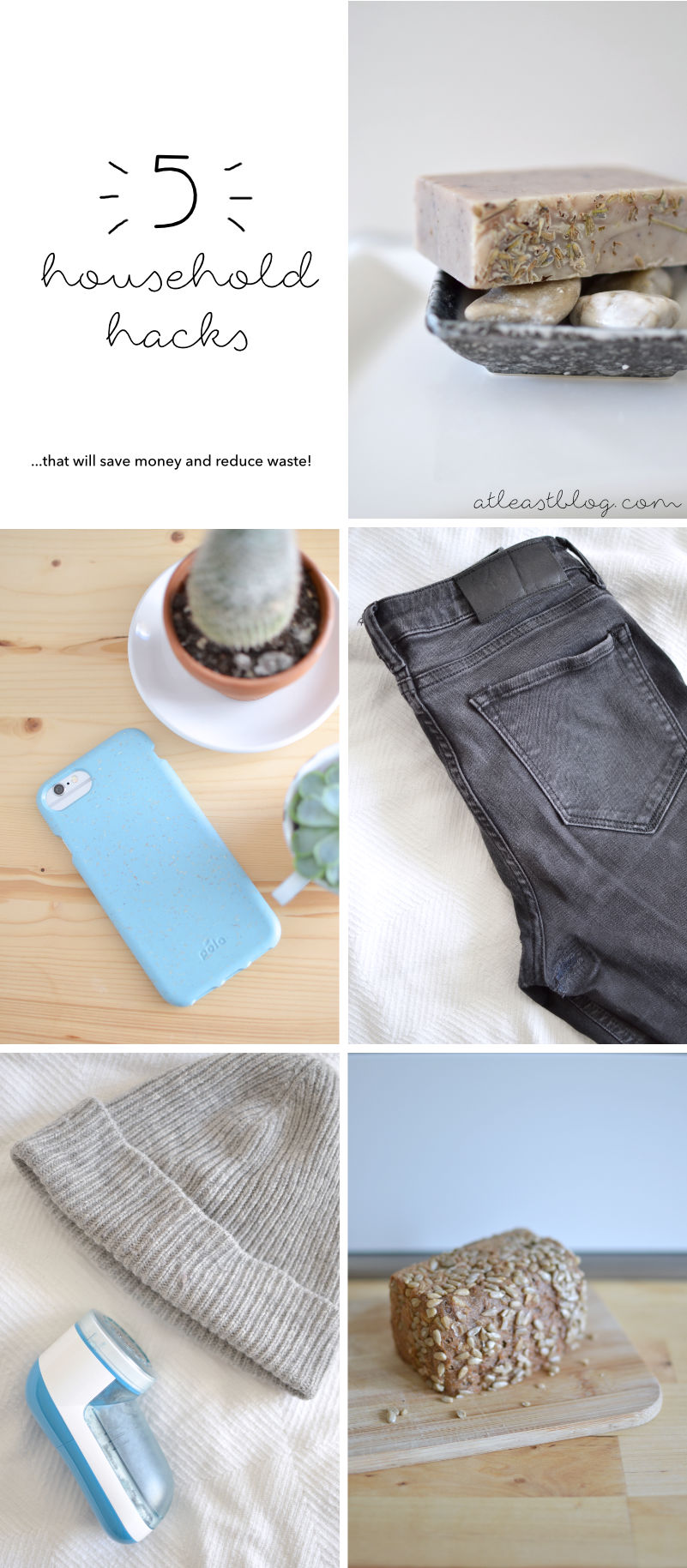 DO YOU HAVE ANY HOUSEHOLD HACKS YOU SWEAR ON?
MerkenMerken
MerkenMerken
MerkenMerken
MerkenMerken