[This post contains sponsored items – find more info in the outfit details]
Well, summer is pretty much over. The last few months here in Berlin haven't been as filled with sun as I'd hoped and even if I was already expecting this when I wrote my summer wish list I'm quite disappointed. All I can hope for is some sunny autumn days (and maybe some warmer temperatures?).
At least I have the perfect outfit for this short transitioning time: Lounge pants meet striped shirt and denim jacket. For some last summer vibes I've combined them with Espadrilles and a clutch made from raffia.
A first fair autumn outfit
Longsleeve and pants are from the upcoming autumn collection of fair fashion pioneer People Tree. Although the pants seem to be just perfect for lounging, I find this combination too cool to be worn at home. That's why I've taken these new pieces outside and I am really happy with the outcome (plus: the outfit incredibly comfy – thank you elastic waistband)!
The pants are a highlight for me: I've been looking for a pair of pajama-ish pants for more than six months now. As much as I love my at-home-uniform I need something more sophisticated when I'm working from my home office. The pants are made of 95% organic cotton and a bit of elastane to stay stretchy. Until now I'm very content with this new addition to my wardrobe as they keep their shape very well and don't go too baggy in the knee area.
Just in time for the longsleeve-season, a new striped shirt has moved in as well – this time in a black and white variant. The shirt is made from heavy weight organic cotton jersey fabric. Of course this shirt is (and the pants are too) – ethically produced by People Tree in India.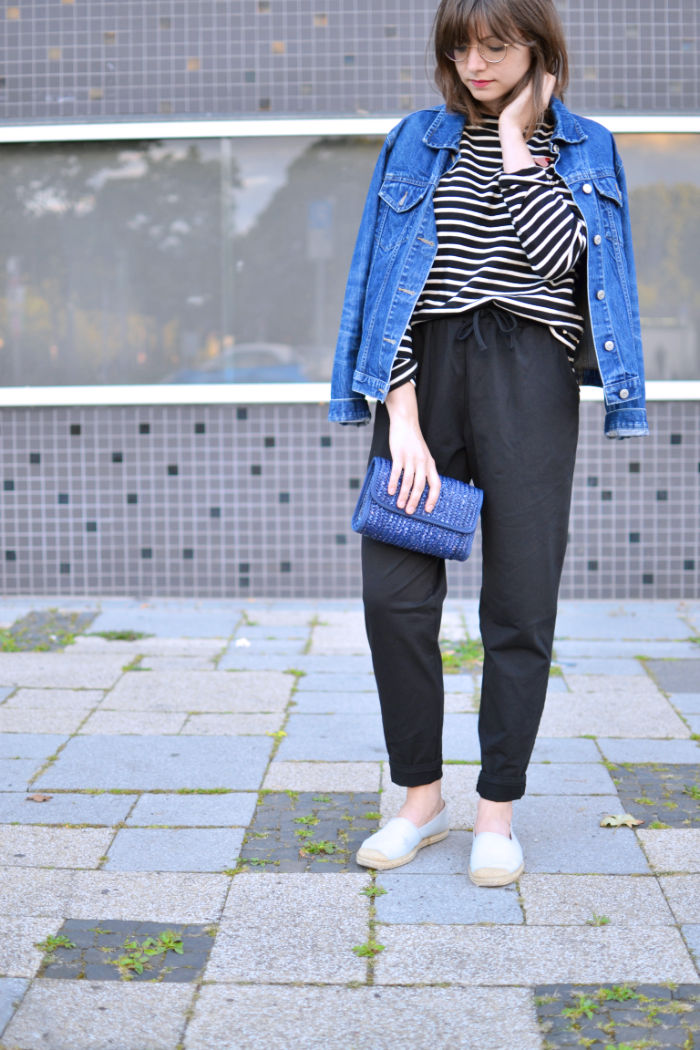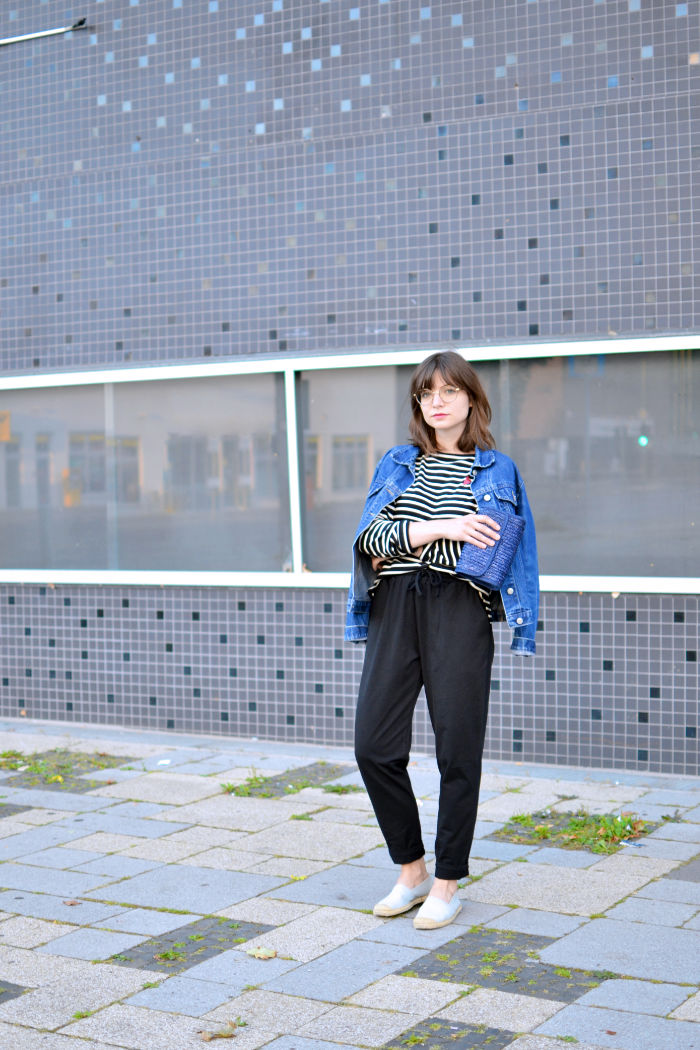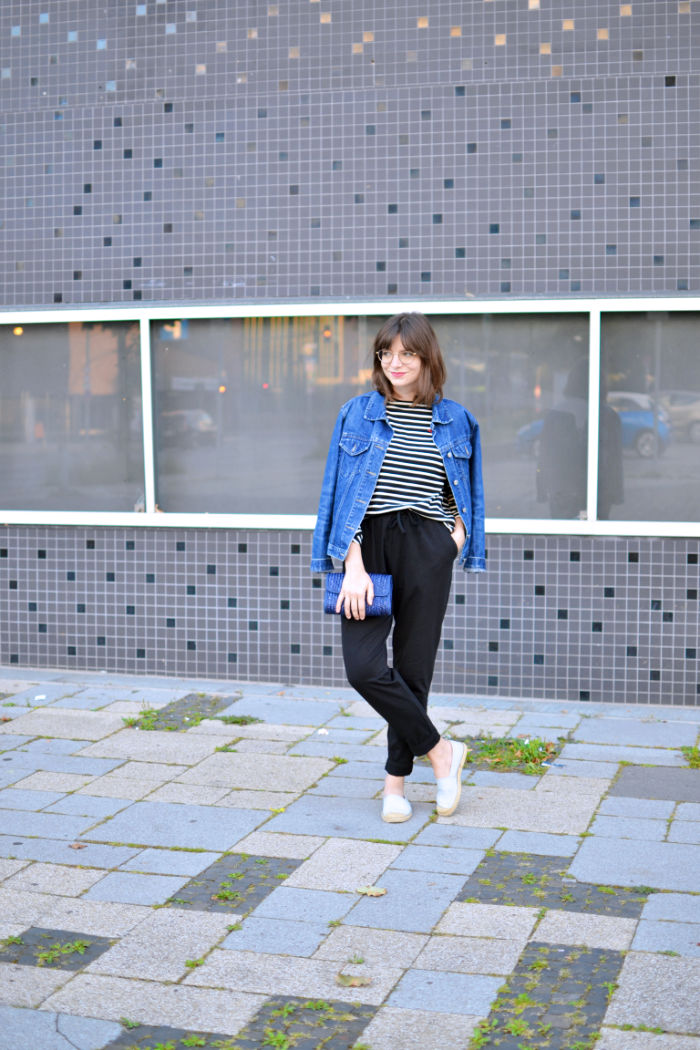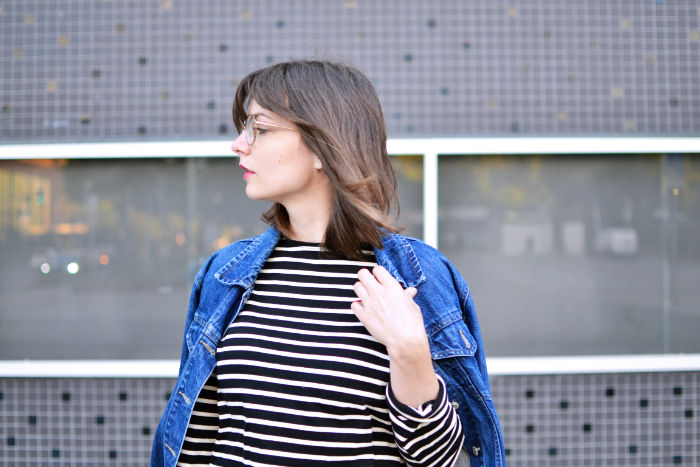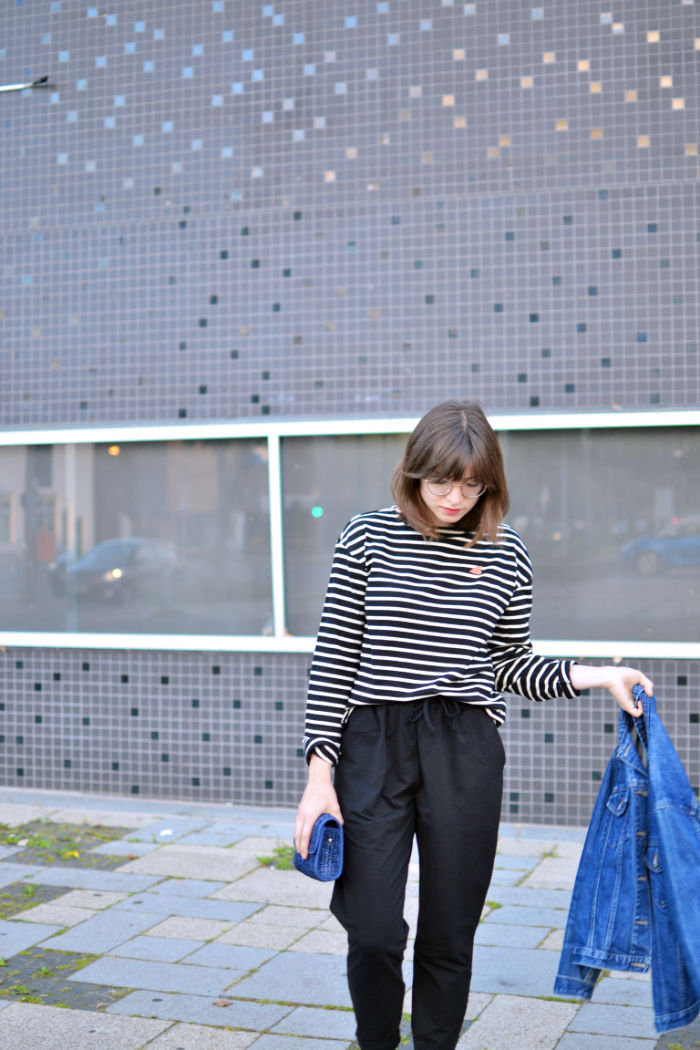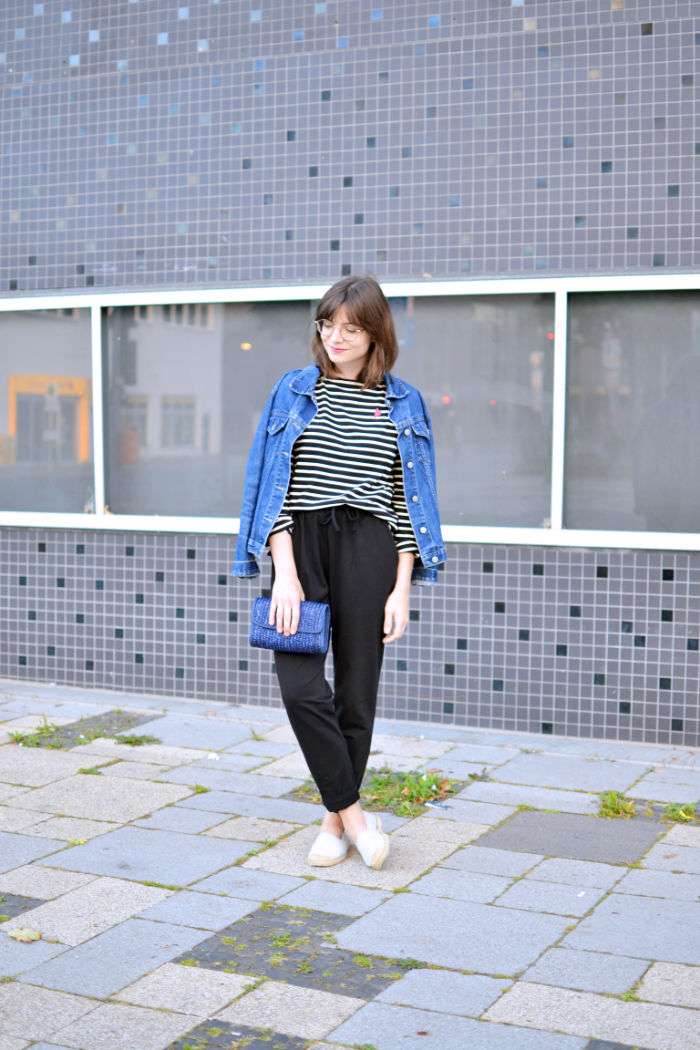 OUTFIT DETAILS: shirt by People Tree* | pants by People Tree* (available soon) | second hand denim jacket | espadrilles by Grand Step Shoes | raffia bag from the flea market | pin by Real Fake (items marked with * have been gifted to me)
MerkenMerken