[This post contains sponsored items, you can find more info in the outfit details]
Just in time for the warm temperatures I've added a linen blouse and a light cardigan by Maas Natur* to my closet – not in grey or black this time but in sky blue and cloud white. I mean I need to be at least a little prepared for the warmer temperatures arriving in Berlin this week 😉
The days before April are also just perfect to get your wardrobe spring ready! Today, I've got five tips for you on how to give your closet a little spring makeover.
I think I'm not the only one with an urge to make everything better (and cleaner!) when temperatures rise. As the days become longer again, I'm keen to wrap myself up in lighter shades and some bolder colors. That's why the white organic cotton cardigan and the blue linen shirt by Maas Natur have become two of my favorite pieces very quickly. Both are made from natural fibers by GOTS certified suppliers in Turkey with which Maas Natur has been working side by side for some years now.
Fashion with a good conscience thus. But there's something else despite fair fashion keeping my mind busy this spring: The mess order in my closet. This seems to be the place in my apartment where lots of random stuff gathers during the winter months. Time to clean – find out how I do this below.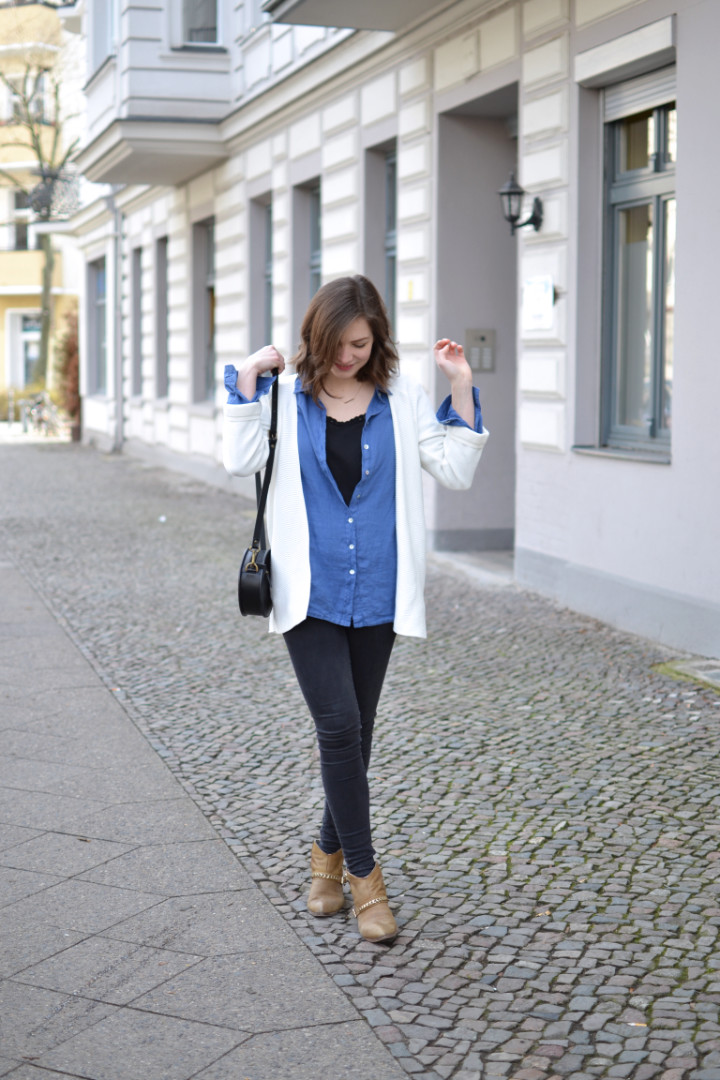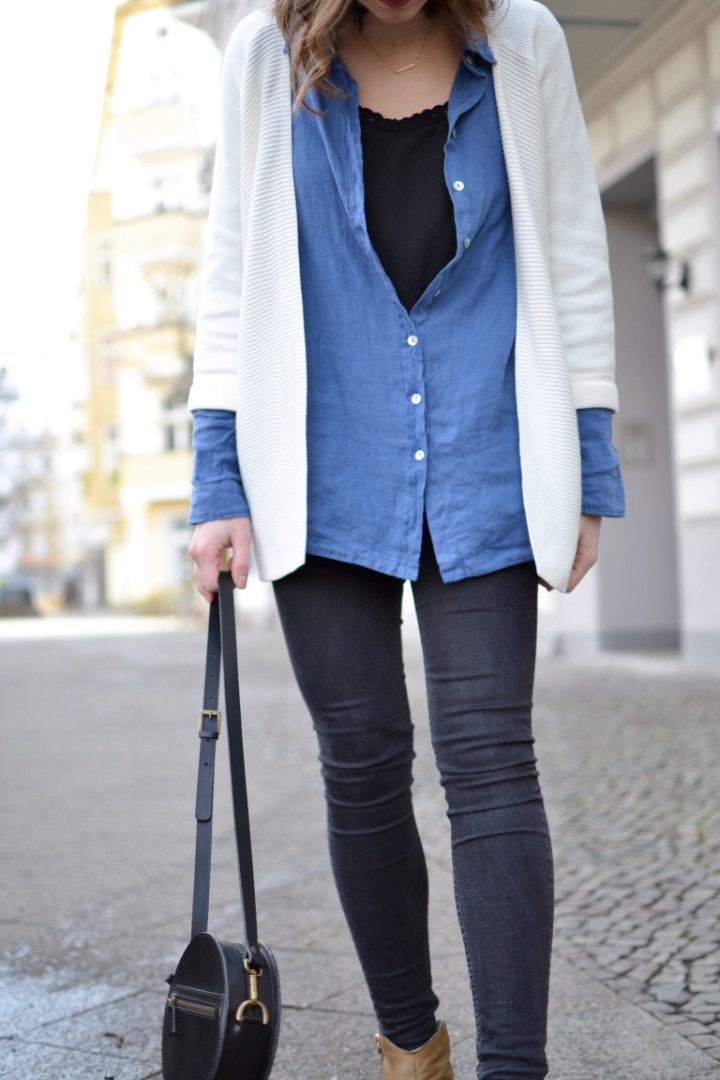 1 | Clean your closet
How often do you put a little extra effort into cleaning your actual closet from inside and outside? Me too. That's why it's time to do so now! Empty your closet and start wiping. You'll get bonus points for adding little bags with potpourri – those make your clothes smell a little like spring!
2 | Detox
I think you already saw this one coming: No spring cleaning without a good closet detox. You probably know best which pieces are your favorites. But what about the other clothes? Try on everything and think thoroughly about what you want to stay and what needs to leave. Is something ill-fitting or torn? Bring it to your local tailor or shoemaker or repair it yourself.
3 | Give your winter clothes a little extra treatment
Before your smelly winter coats spends all summer hanging on the rack and your boots collect dust in the hallway – do something! Clean your shoes thoroughly and apply some leather grease if necessary – then store everything in a clean bag. Coats, jackets and accessories such as scarves or hats can be brought to a professional cleaner or washed by hand.
4 | Collect inspiration
Now it's time for the fun part: Find inspiration for your spring looks. You can look on Pinterest, Instagram and of course in magazines. You can search for combination ideas with pieces you already own on Pinterest to find some fresh ways to style them. If you find something completely new you'd like to buy, think how it would look with the rest of your wardrobe. You're head over heels for a certain piece? Then:
5 | Add it to your wishlist
Do something good for yourself and your wallet and don't just buy everything you like. Write down pieces of clothing that you'd like to own, come back a couple of days later and find out if you really want (and need) that new addition to your wardrobe. Research fair fashion labels and second hand stores to calculate how much the new piece will cost you – plan in the budget ahead, so you can afford even an expensive piece. Of course you can sell some clothes you sorted out in step 2 😉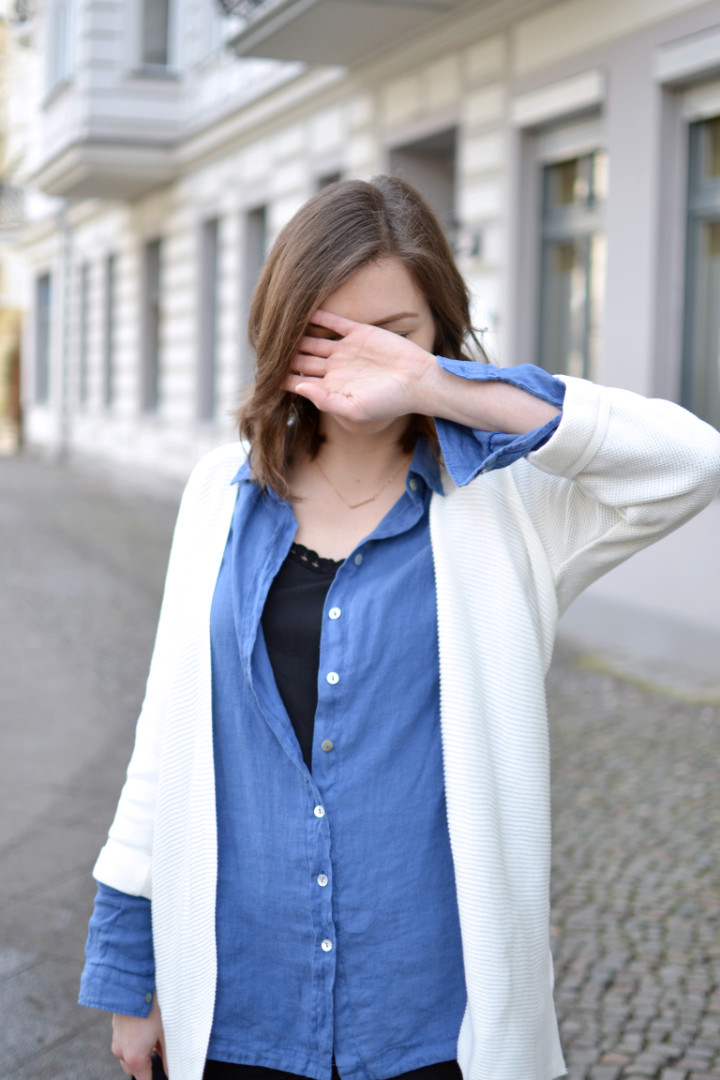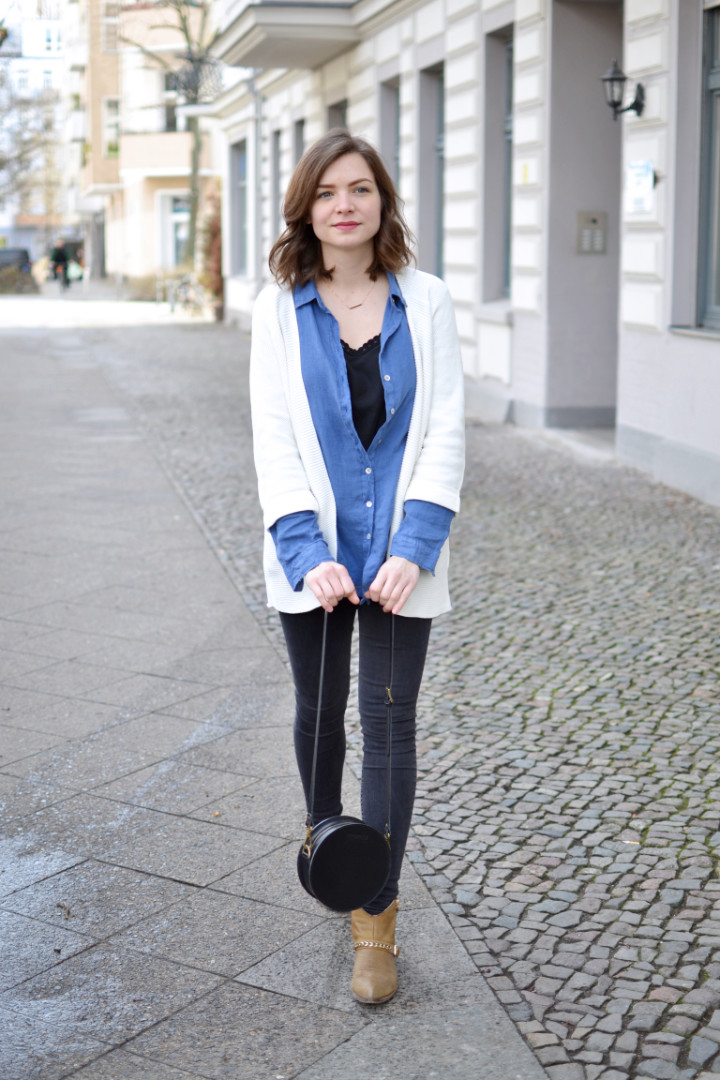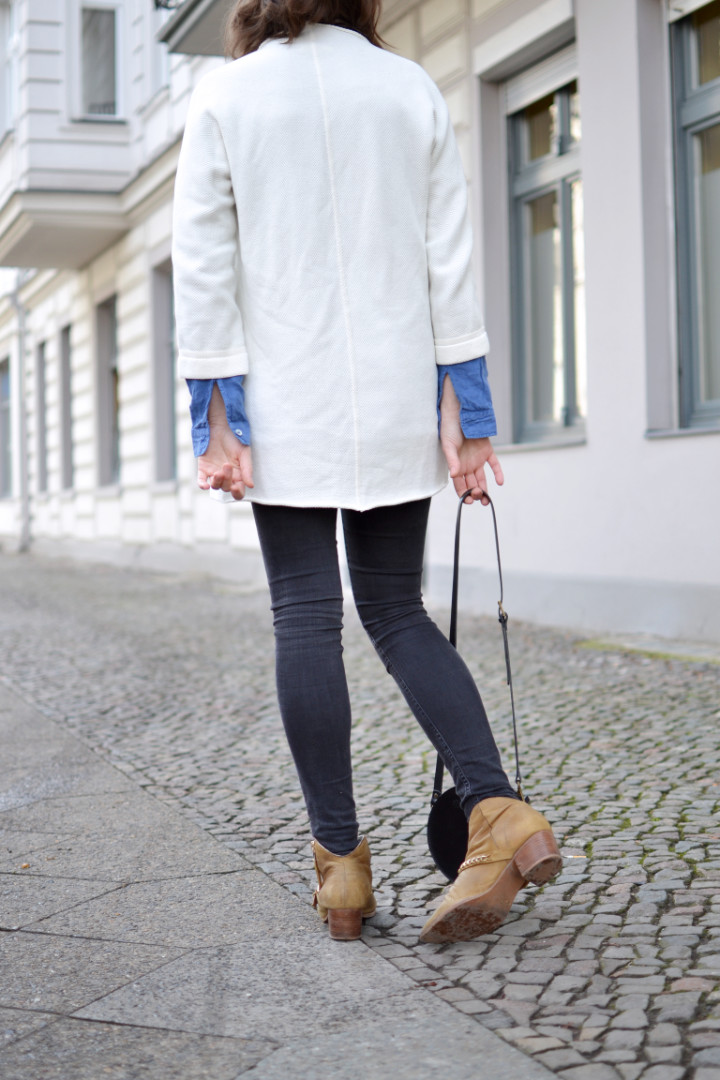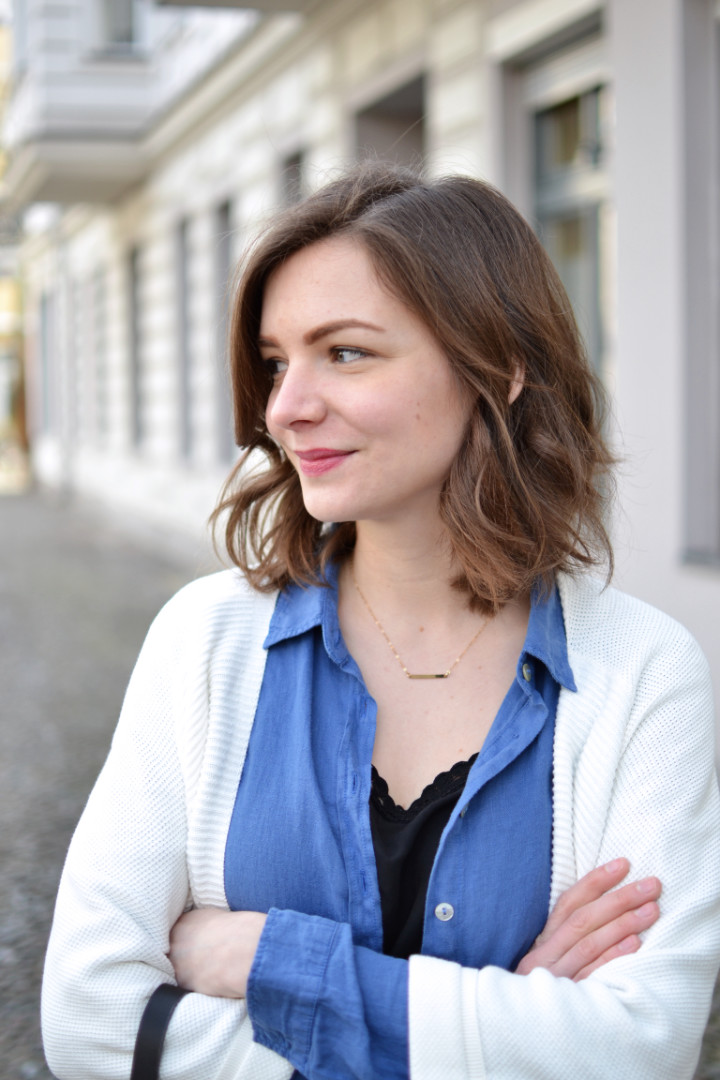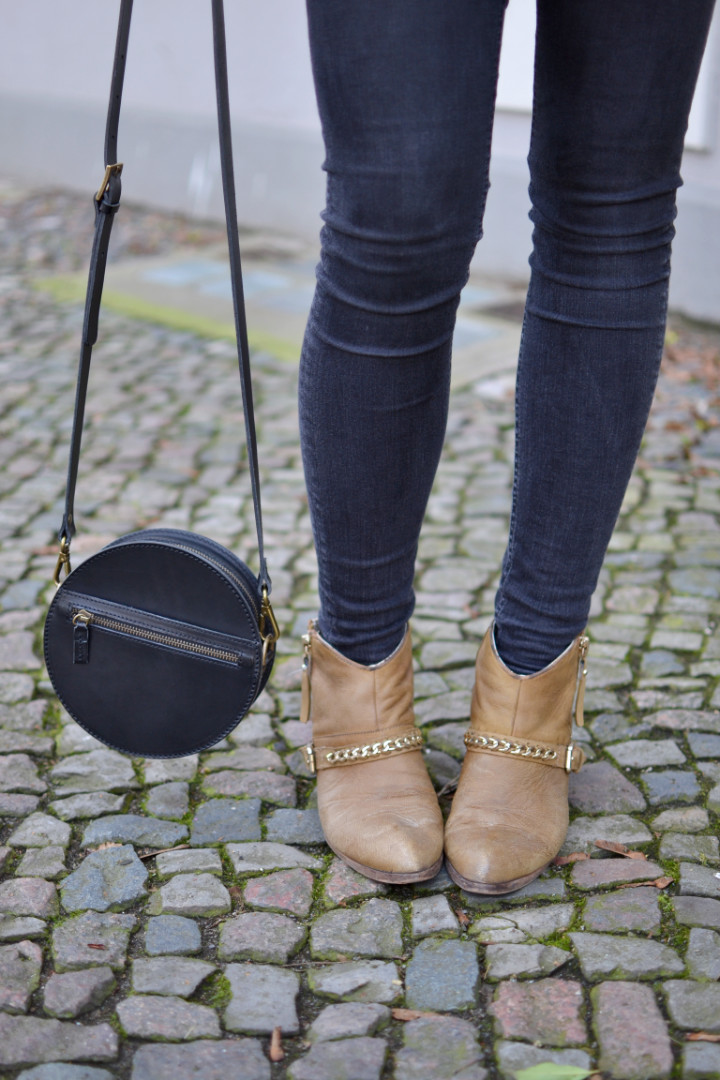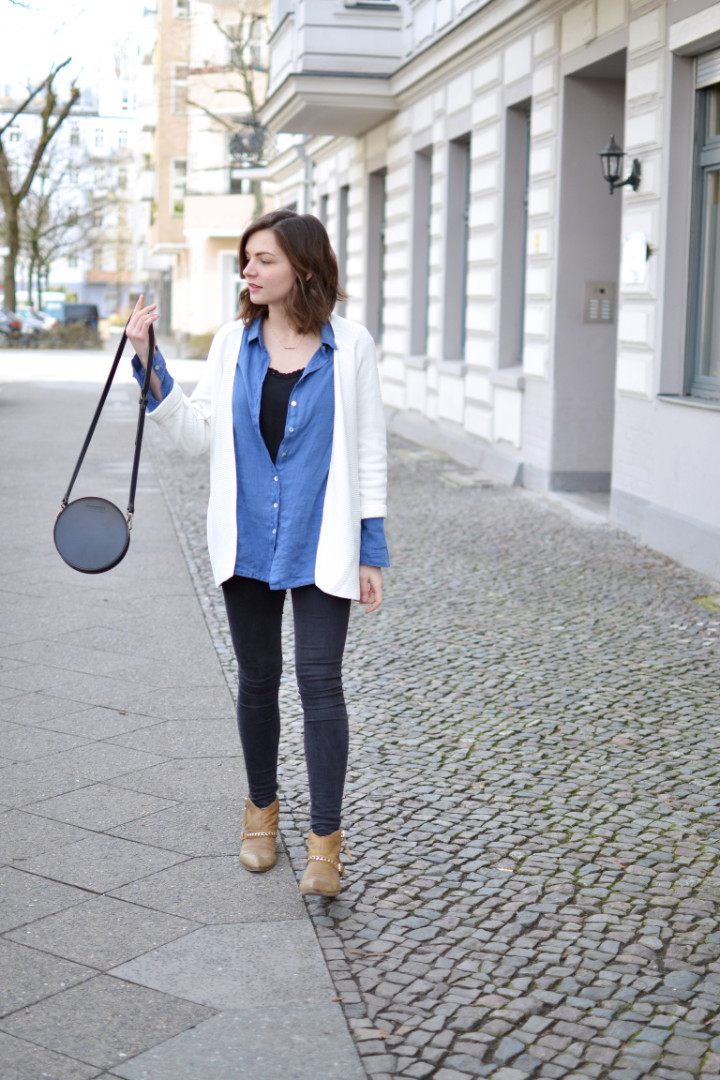 My Outfit: Cardigan from organic cotton and linen shirt by Maas Natur (*clothes were gifted to me), second hand jeans by All Saints, lace top sewn by me, bag by MoiMoi*, old ankle boots