[This post contains sponsored items, you can find more info below]
YES! There's a new outfit waiting for you – and it's a good one! Including my latest wardrobe addition and new favorite accessory (MOIMOI's BOMBOM bag!), fair fashion pieces, old loves and of course that camel coat. Let's start!
Being a beginner in the capsule wardrobe business can make you miss something special. As I own lots of pieces without any nicknack that are perfect to be worn in numerous combinations (still working on the statement piece part…) it can get a little boring from time to time. That's why I've been more than happy to add the BOMBOM bag by MOIMOI to my daily staples. I love it's unusual shape and the fact the it can still be worn with everything because of its color.
MOIMOI – Finnish label with a mission
MOIMOI, that's Raquel and Kalle – a Spanish-Finnish duo, that has been selling fair leather bags and accessories since 2010. With their label, they're merging two worlds: Clean, Scandinavian design meets Spanish craftsmanship.
We believe in quality instead of quantity, products and design you will keep forever – MOIMOI
The BOMBOM Bag is timeless chic at its best I'd say. Made from vegetable tanned leather it's produced a lot more environmentally friendly than its chromium-tanned counterparts. The production takes place on the Spanish island Menorca – making sure that there's a little sunshine in every bag 😉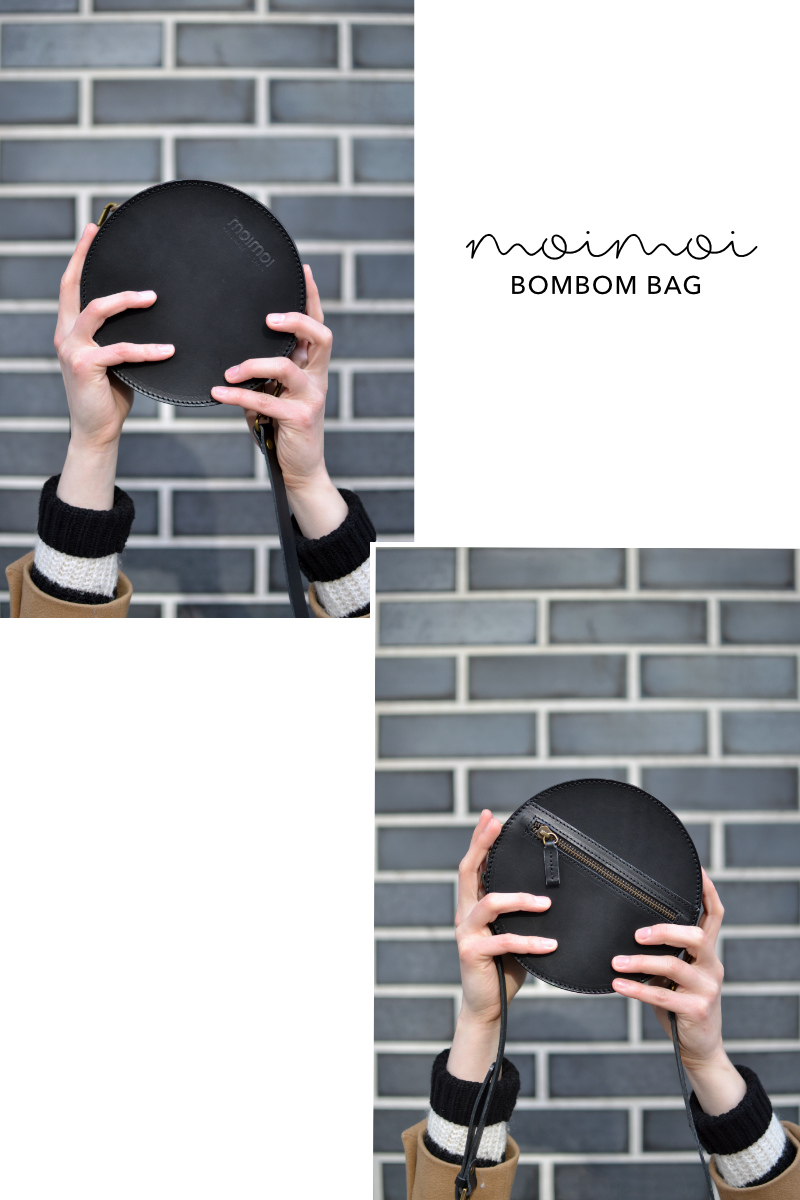 Talking about sunshine: where is it here in Germany ? My little London trip at the beginning of this week has treated me to some spring feelings that I miss already. As we Berliners might have to be a little more patient, I'm wearing a little pre-spring ensemble featuring an old (but still loved) sweater, fair fashion jeans by Grüne Erde and my favorite camel colored coat. I'm also sporting Ethletic sneakers and a second hand belt.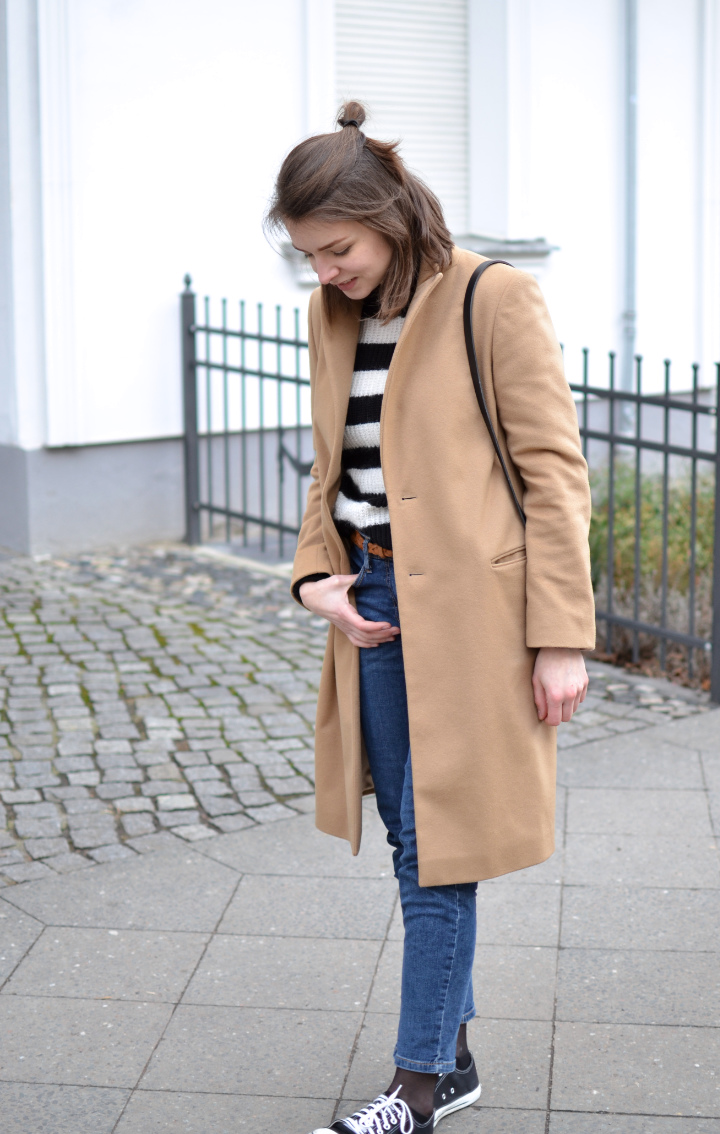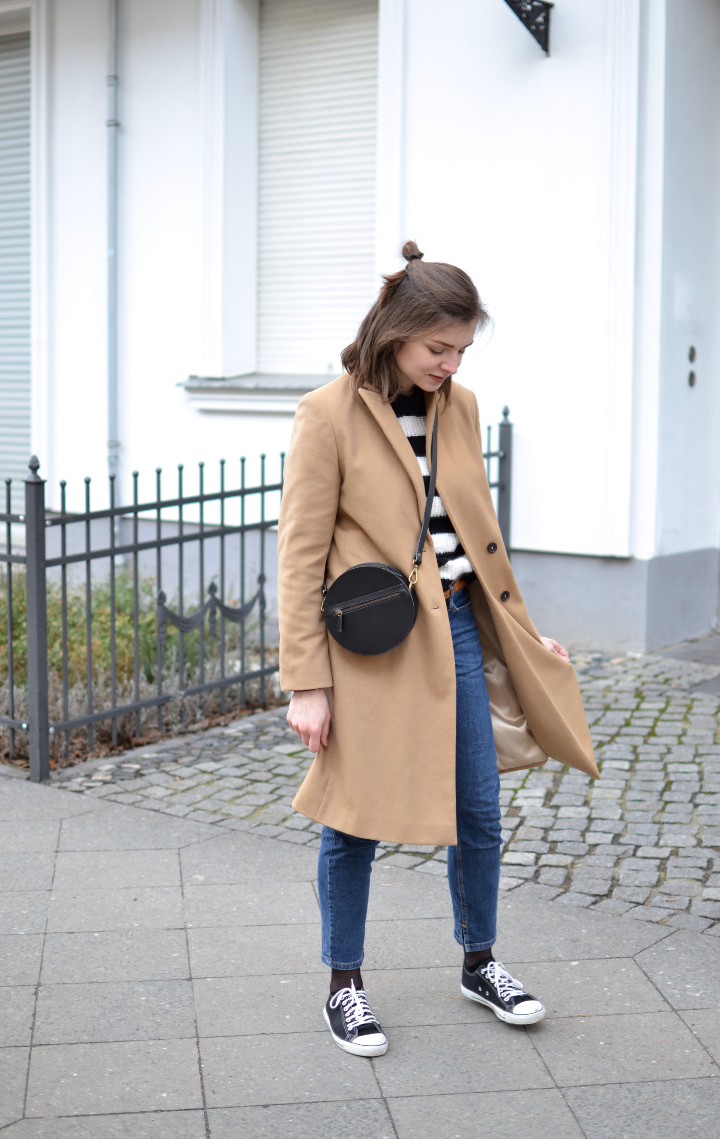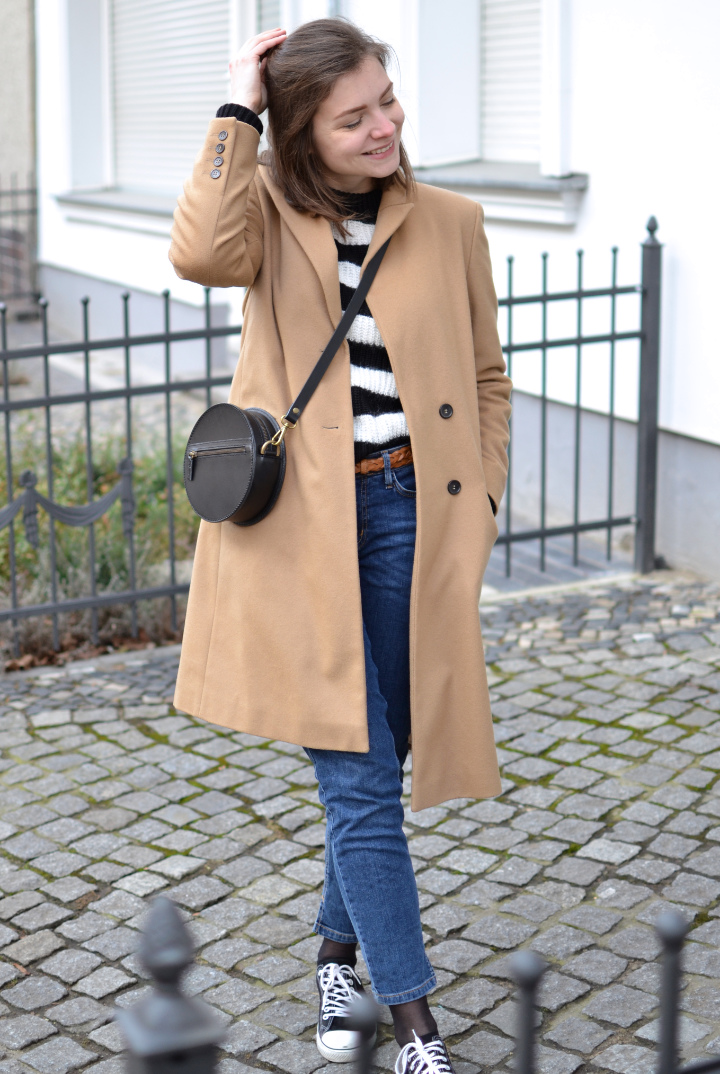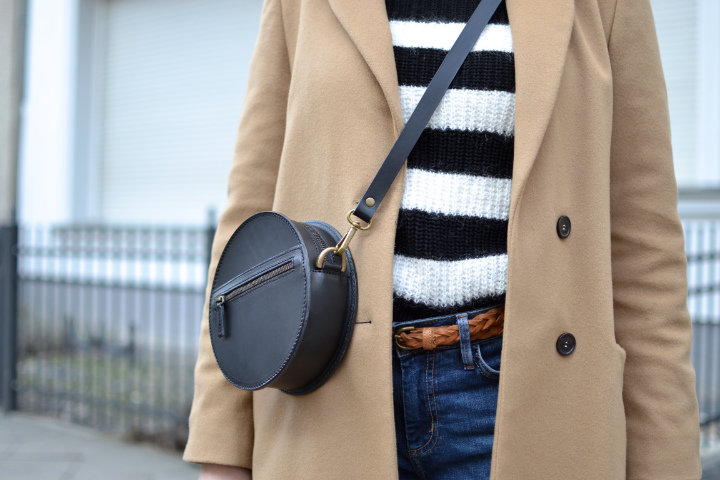 *The bag has been gifted to me by MOIMOI – thanks a lot! My opinion is still honest 😉