"I wouldn't dare to knit something like this – all I can do is a beanie." – that's what I heard several times when I slowly let a stitch glide from one needle to the other. When I admitted that I hadn't even knitted a beanie yet, I earned startled looks. But it's true: The cardigan I'm wearing in today's post is the first piece of knitting I've ever finished. My grandmother showed me some techniques about ten years ago but after my efforts resulted in the ugliest piece of scarf ever I surrendered.
Don't buy – do it yourself
Nothing happened since then. Until several weeks ago when a light grey cardigan appeared on the shopping list after my wardrobe overhaul. I just couldn't find the right one so I decided to make one on my own.
It's pretty easy – once you've got the hang of it
I watched several YouTube videos and tried knitting with chopsticks and a piece of yarn. Surprisingly it's pretty easy once you've got the hang of it and so I entered a DIY store some days after. The twelve bundles of wool I bought there were so expensive that I giving up wasn't even an option when I made my cardigan. The rest is history – I actually finished it!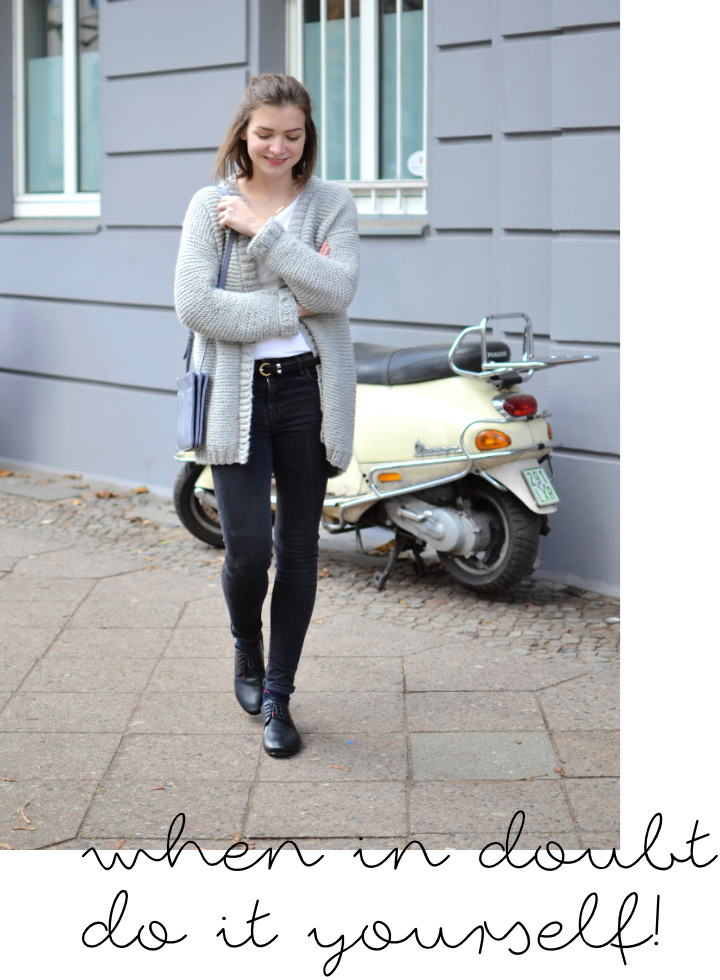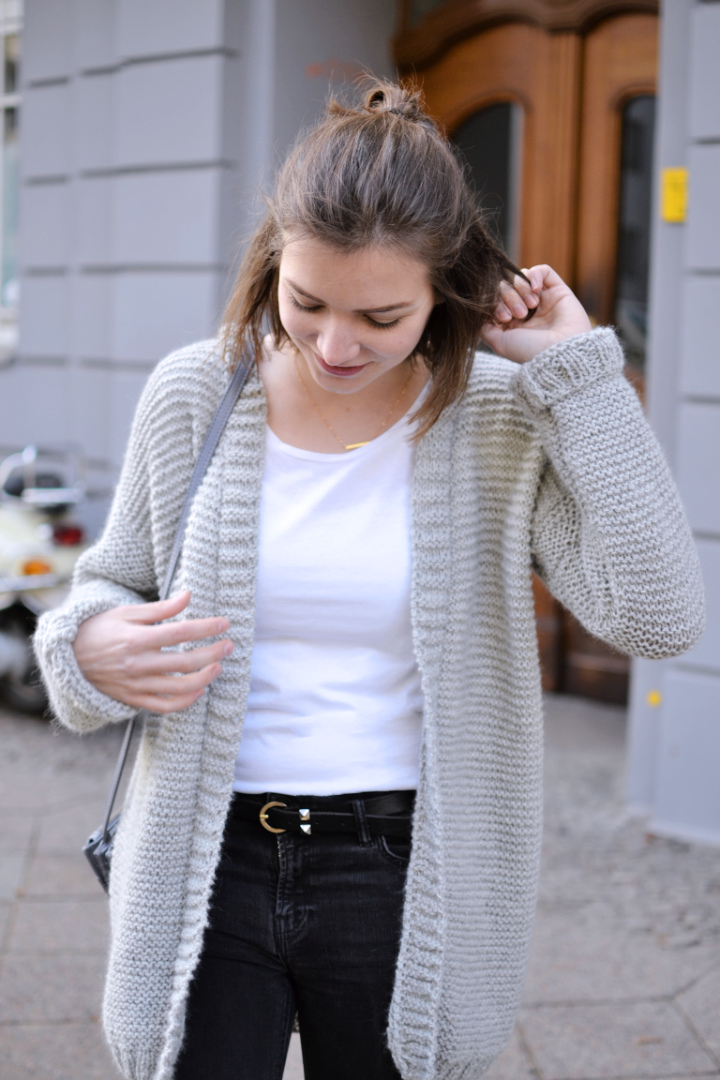 Slow fashion – yes please!
I'm not trying to tell you that I'm some kind of knitting wunderkind. My point is that you can do this too (if you didn't know already ;)). It's such a pity that trends have become so fast these days that they're already over before you had a chance to sit behind your sewing machine. DIYs are a great opportunity to take things slow fashion wise – and they can also be very sustainable.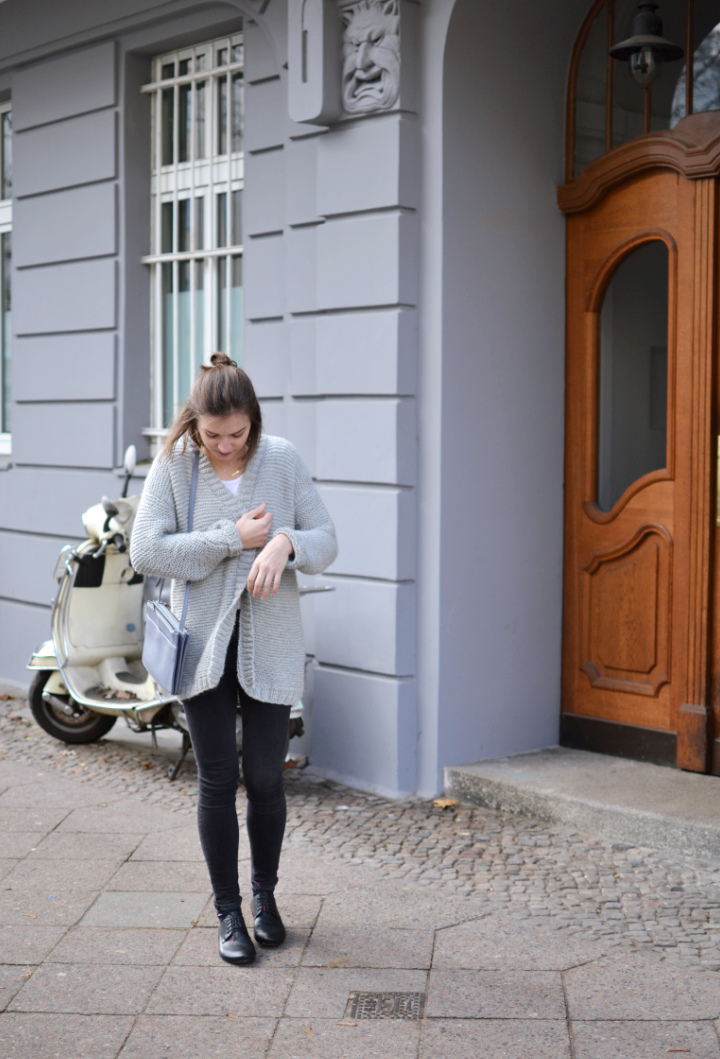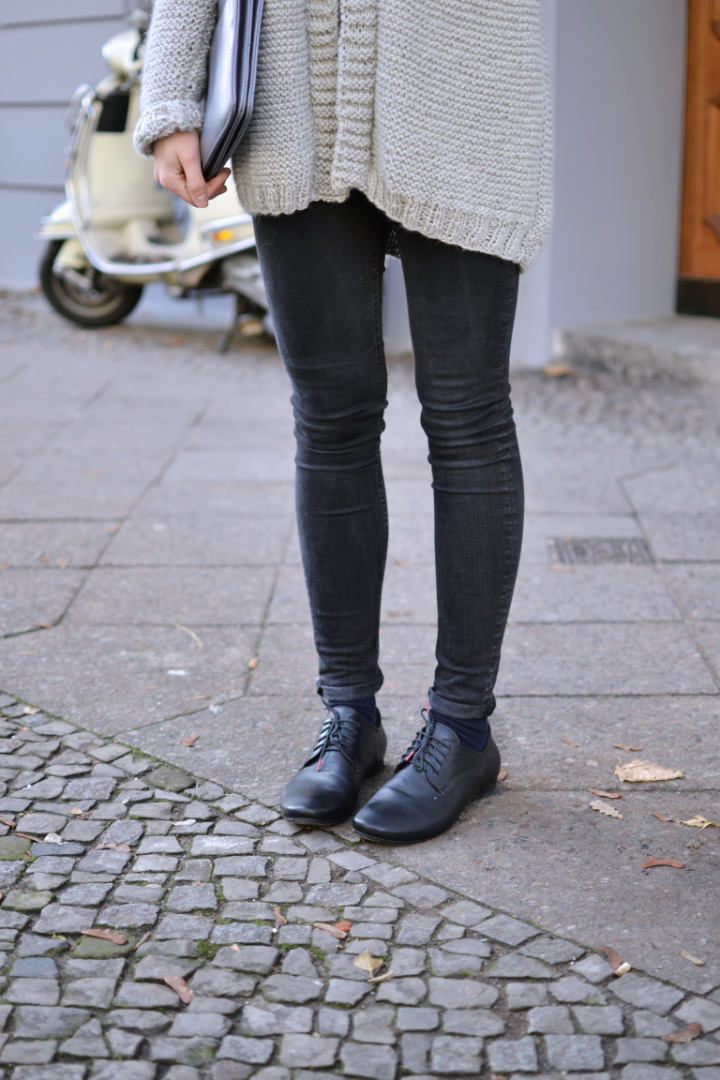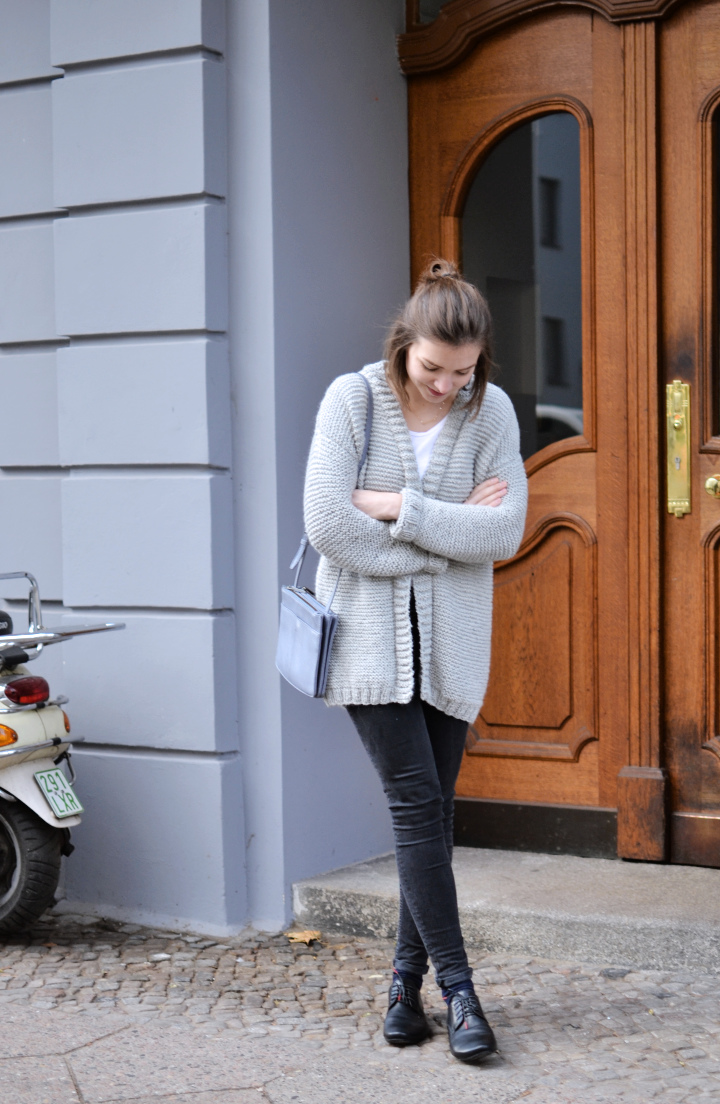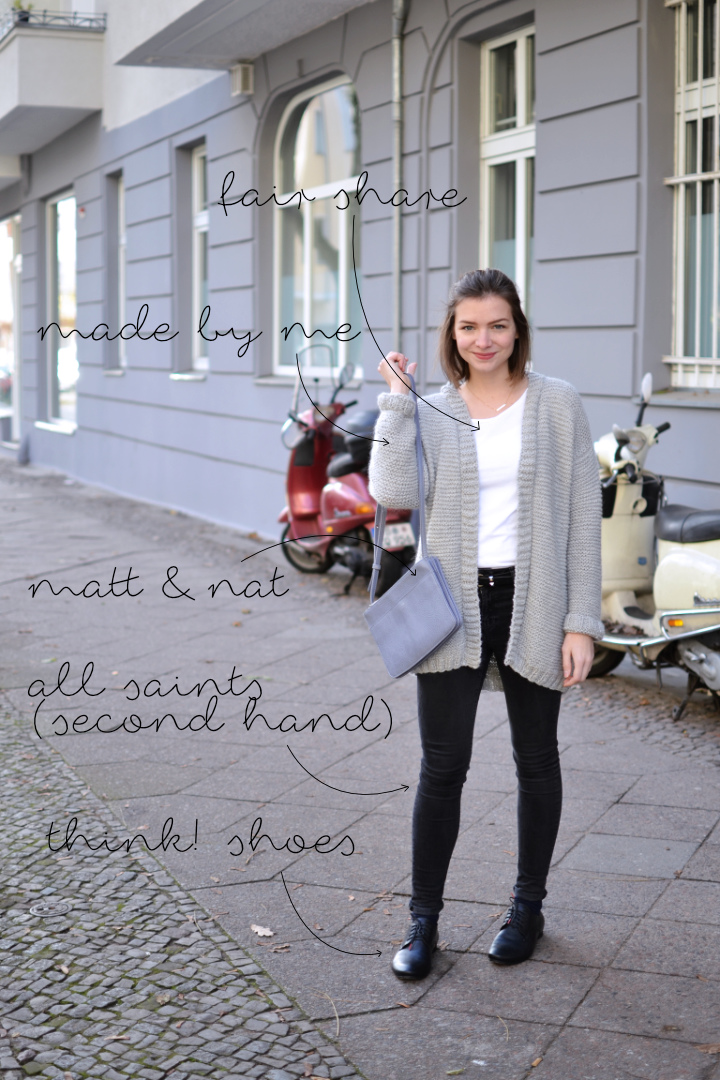 I've introduced a nice sewing project for beginners here by the way – maybe you're in the mood to start your first project on the sewing machine?