I thought that I'd be late with this outfit. But as autumn appears to be postponed, my all-seasons-in-one outfit is just in time…  
I haven't worn a turtleneck since eighth grade. I just couldn't because the acrylic rose one I wore back then felt like a slow death in the overly heated classroom. That was until I found him in the corner of the second hand shop – having had a "I'm just trying it on for fun, nothing big."-moment the previously hated piece of clothing came home with me and was supposed to wait for colder days.
As I'm not exactly a patient person, I had to pull it out for election day in Berlin at 8 am and tried to compensate my overly warm choice with the omission of socks and a loose pair of boyfriend jeans. Strangely enough, the combination was just right for a late summer morning and stayed with me throughout the day.
What do you think of this mix?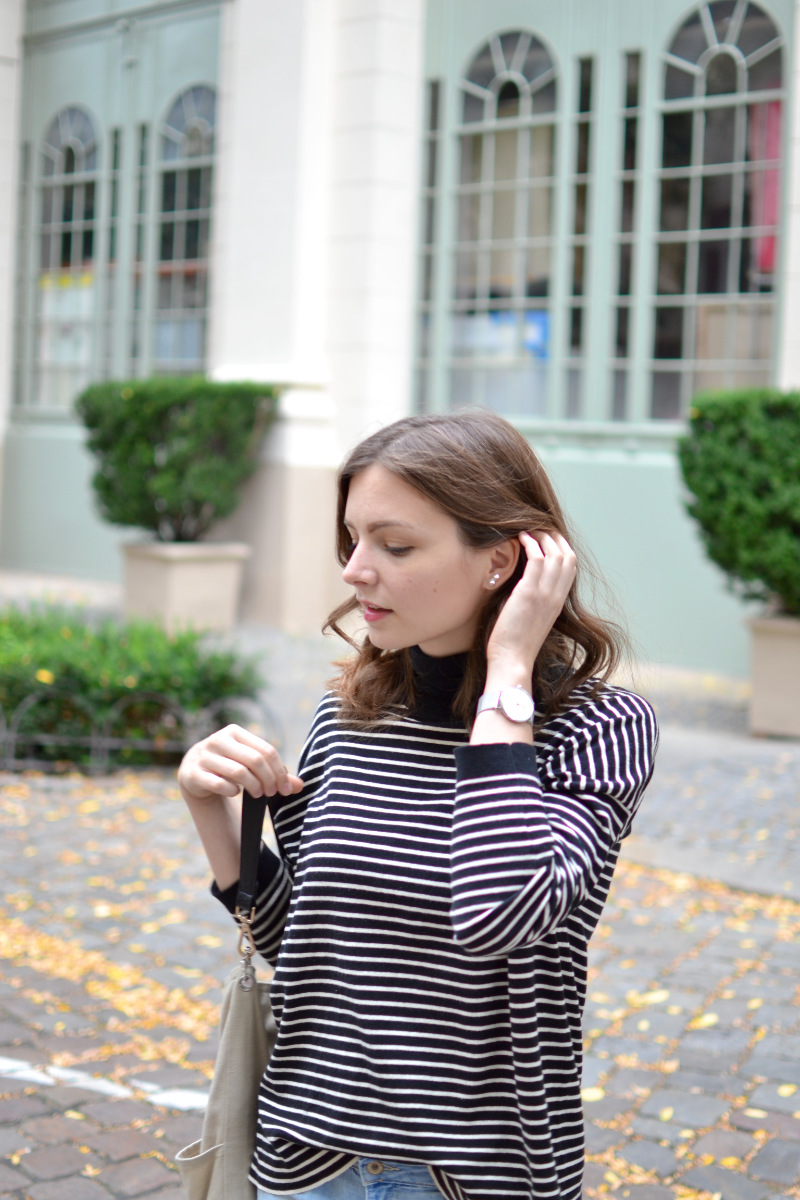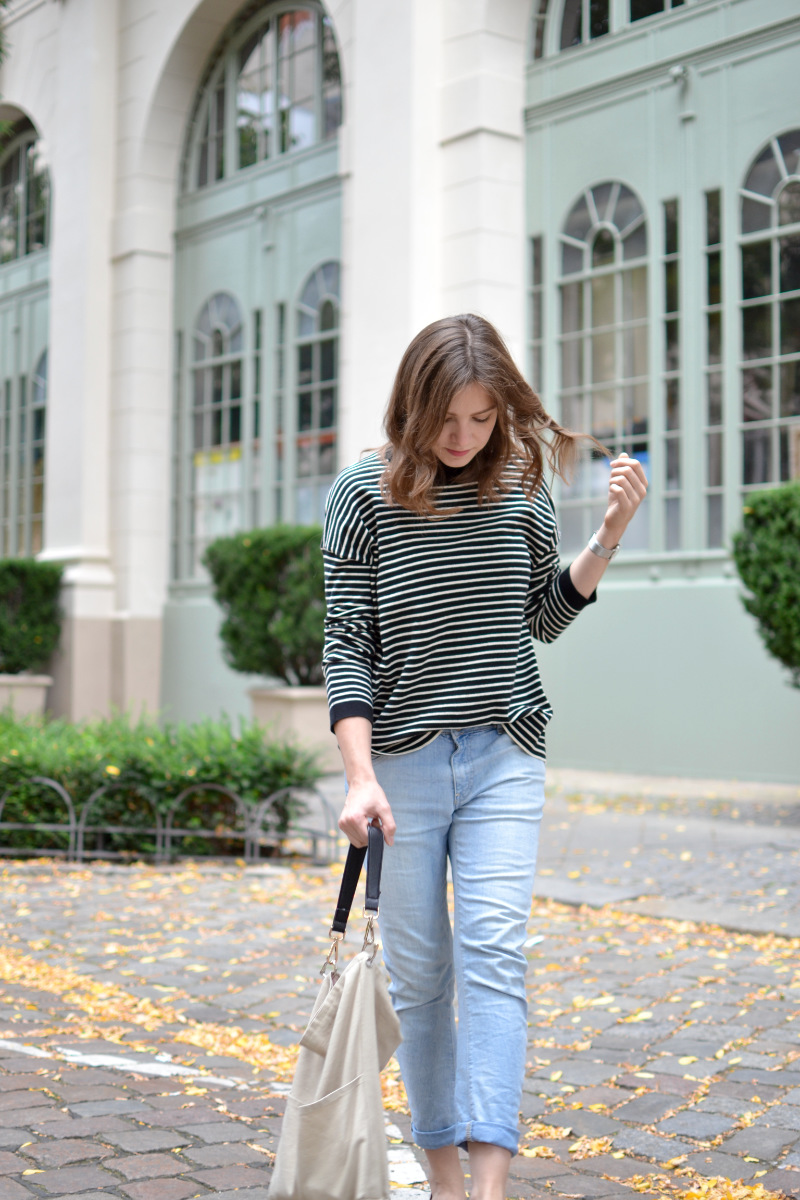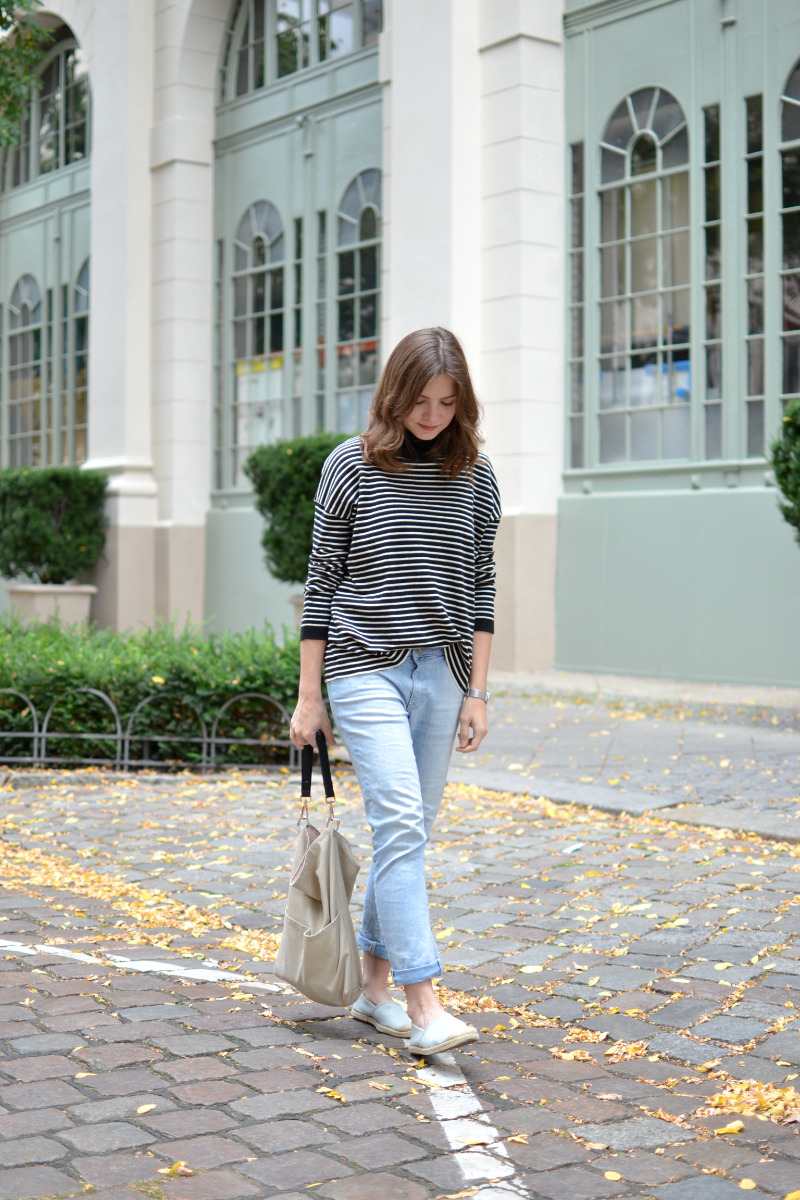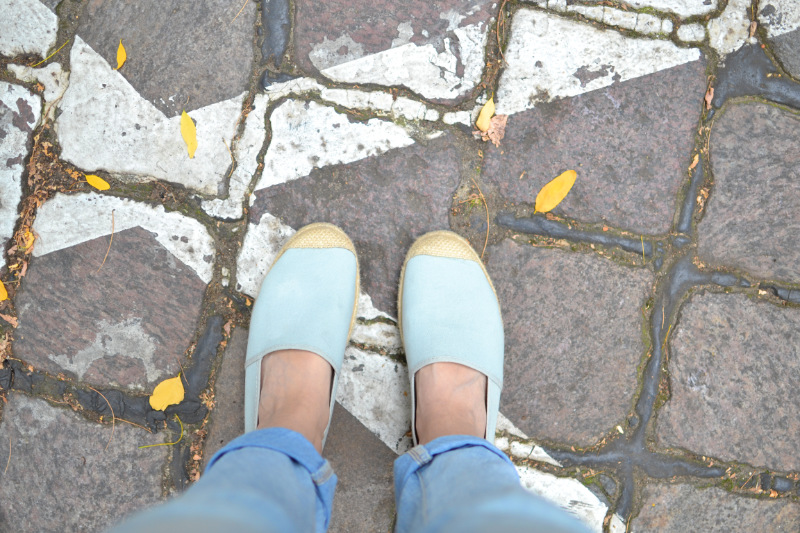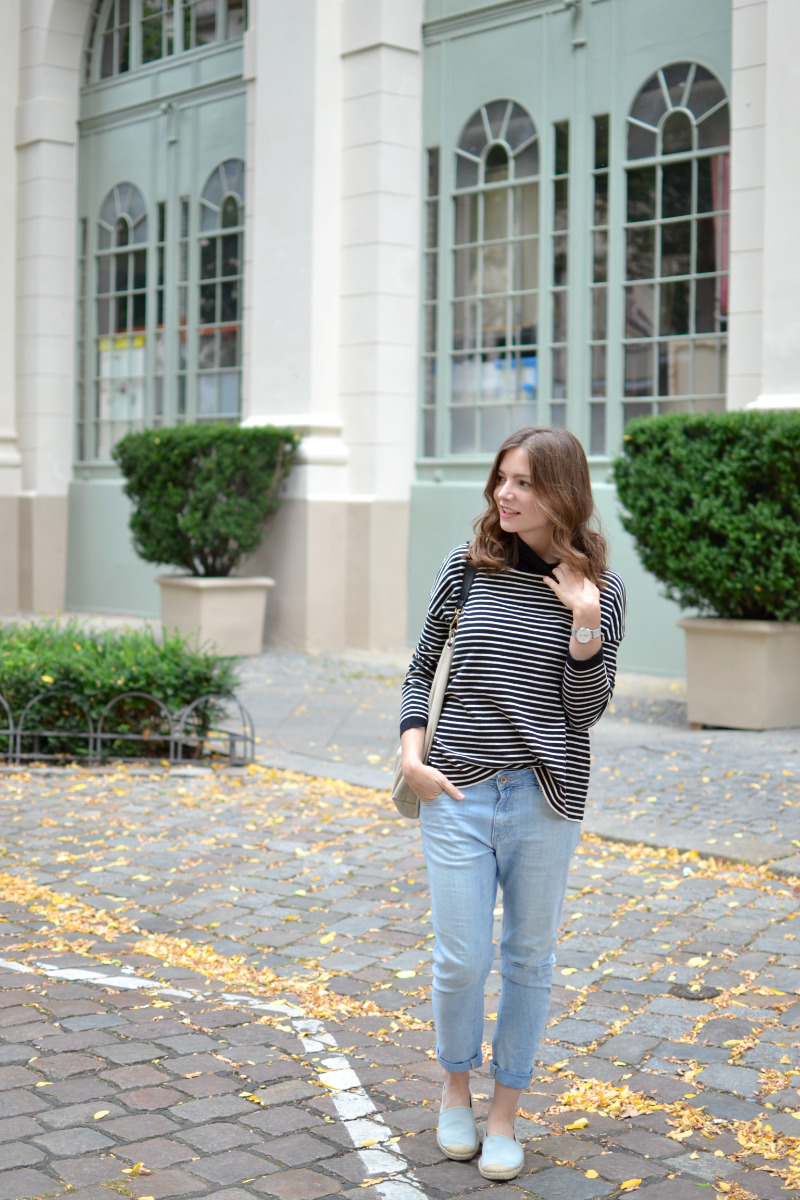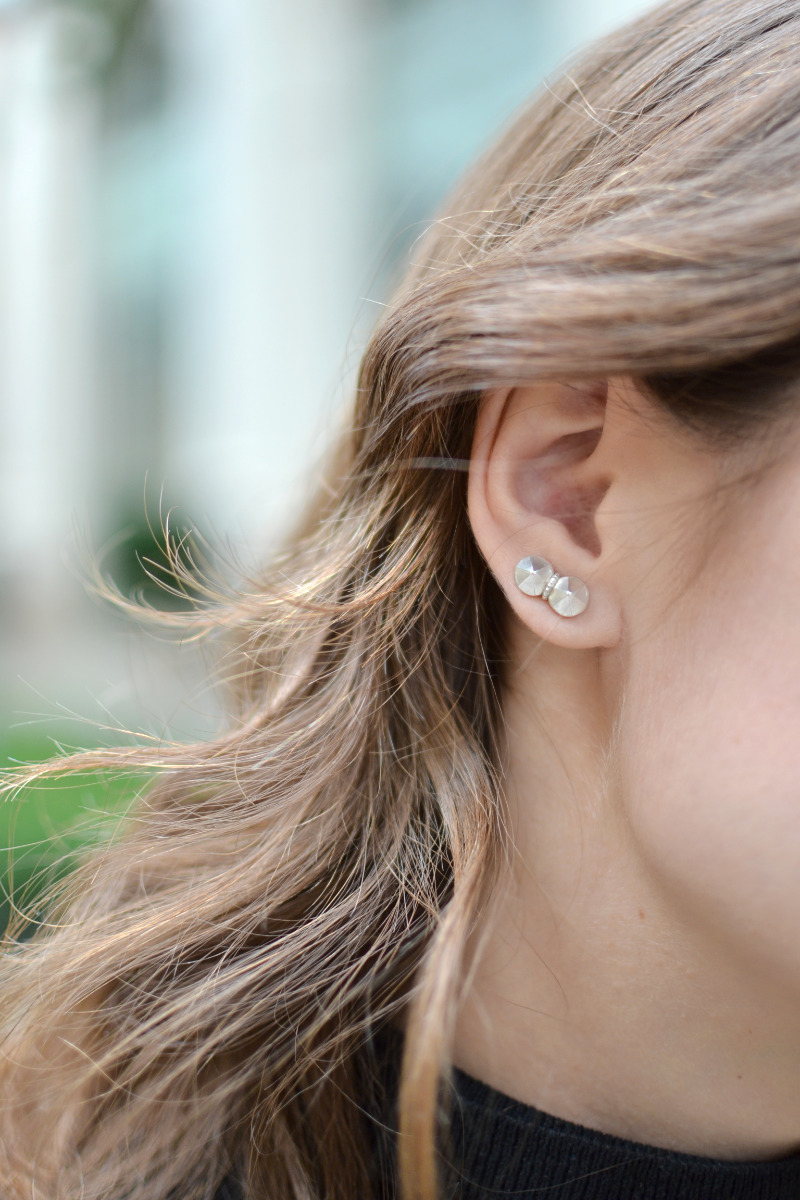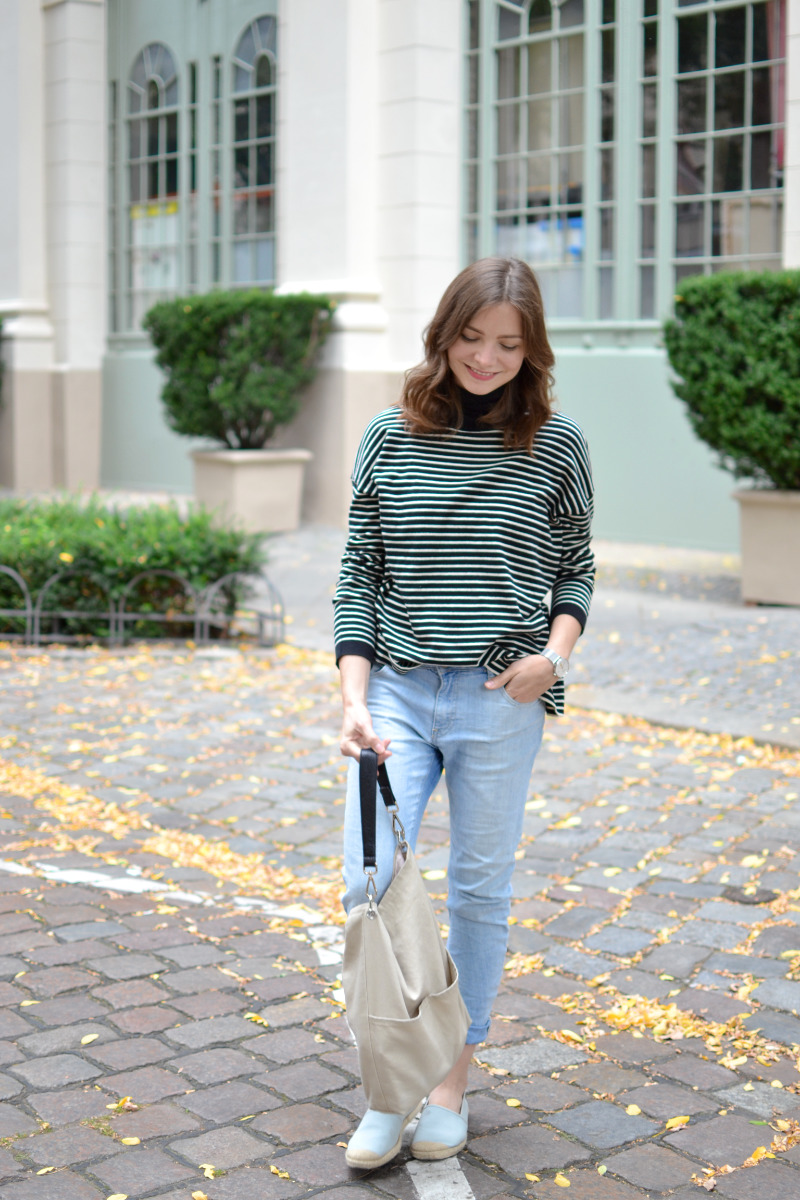 turtleneck: second hand | jeans: old | espadrilles: Grand Step Shoes | bag: made by me
The beautiful ear studs are from Kaligarh by the way – you have the chance to win a pair by the ethical jewelry brand until Friday! Good luck 😉