[This post contains sponsored items, you can find more info in the outfit details]
This post is part of my 10×10 spring challenge. Read more about it here.
Okay, time for my second outfit with this dotted blouse! After my standard look involved tucked in shirt ends for some years, I'm changing the game a little and let the end of my blouse hang free this time. Feels good I think – and looks good together with skinny jeans as well!
I've rolled up the jeans a little to get a big cuff that emphasizes the espadrilles better. I've also added that cardigan (again ;)) for any cold spring breezes (still not a friend of this cold German spring weather).
By the way: Most of the pieces from this 10×10 challenge were in my suitcase on our road trip through Poland two weeks ago. This did not only save me from carrying too much luggage, it also made getting dressed super simple. Hooray for capsule wardrobes! 
Outfit rating: 8/10. A simple look that can be recreated with other blouses again and again.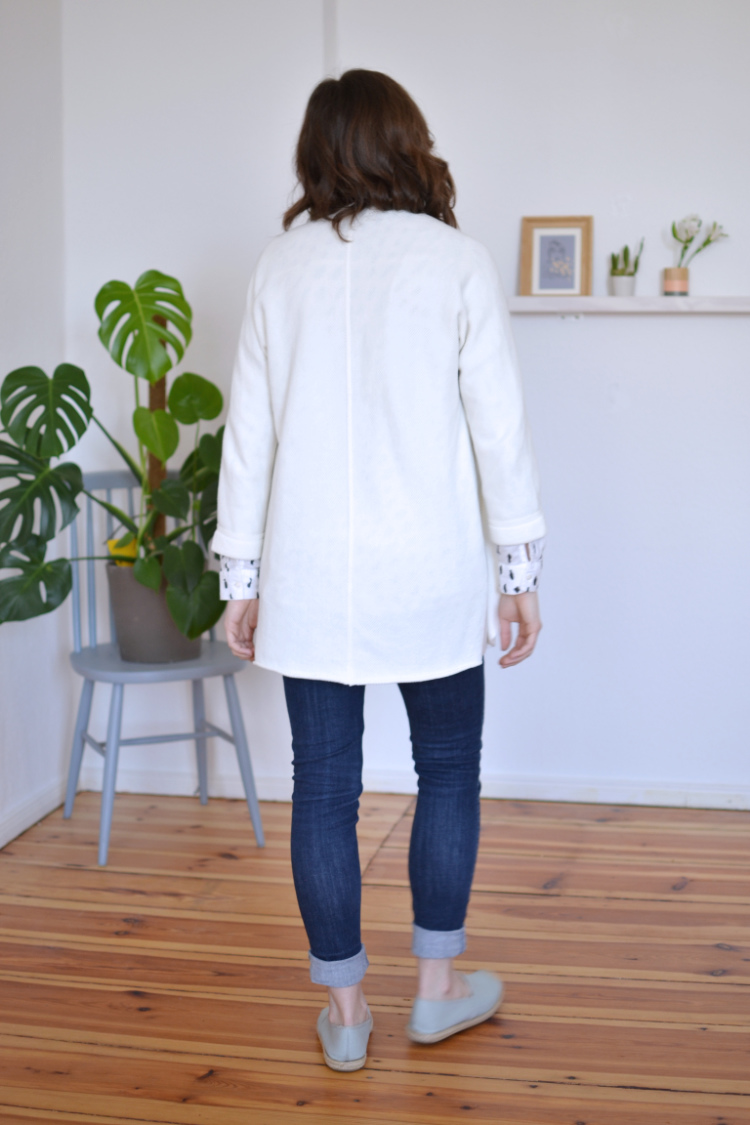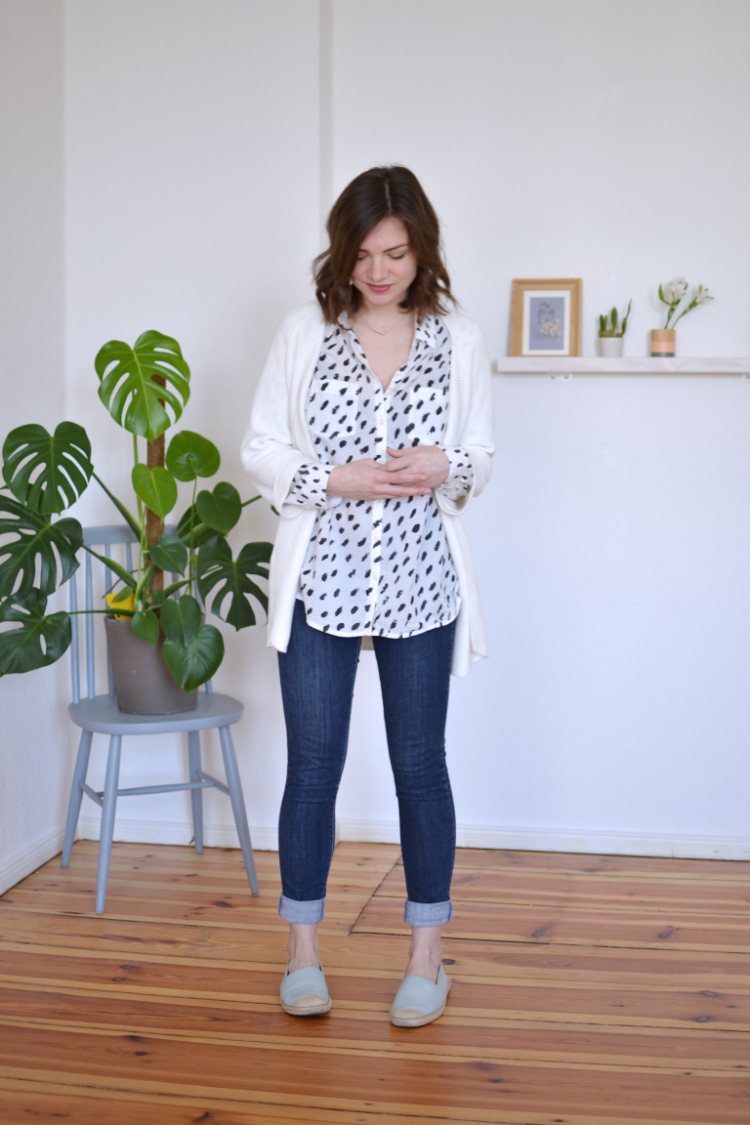 I'm wearing: kimono cardigan by Maas Natur*, self made dotted blouse, old Levis jeans, espadrilles by Grand Step Shoes (*gifted item)