[This post contains sponsored items, you can find more info in the outfit details]
Happy Monday everyone! I hope you had a wonderful weekend 🙂 Let's get right into my sixth outfit for this 10×10 challenge! This look is just how I like it: A super clean, fuzz-free combination that leaves you with nothing to worry about.

I can tell you, I haven't been very lucky with the weather during 10×10 challenges. Just as last autumn it's a little too cold here in Germany to be wearing all of the rather spring-ish outfits I created – like this one. While 10×10 pros (Lee & Caroline) are prepared for all the temperature ups and downs and are actually wearing each outfit in the course of ten days, I'm cheating a little. Firstly, it's not always possible in my day-to-day life to snap an okay outfit photo each and every day. On the other hand I rather see the 10×10 challenge as a way to play with my wardrobe – this sometimes means that I am not one hundred percent confident about an outfit that results from this challenge (see Friday) which means that I might not be wearing it. More often though, I come out with great looks (I wore outfit #4 over the weekend) like this one!
Today's look could easily become a spring favorite of mine as it's got all the right ingredients. I'm madly in love with this kimono-style cardigan because of it's special sleeve length and it's versatility when it comes to layered looks. The jumpsuit is more of a recent re-discovery that has been showing some new sides during this 10×10 challenge (like with this checkered top here). I give this look extra credit because it looks a little like vacation, ice cream and ocean. A girl can dream, right?
Outfit rating: 10/10. I'm happy! All the way.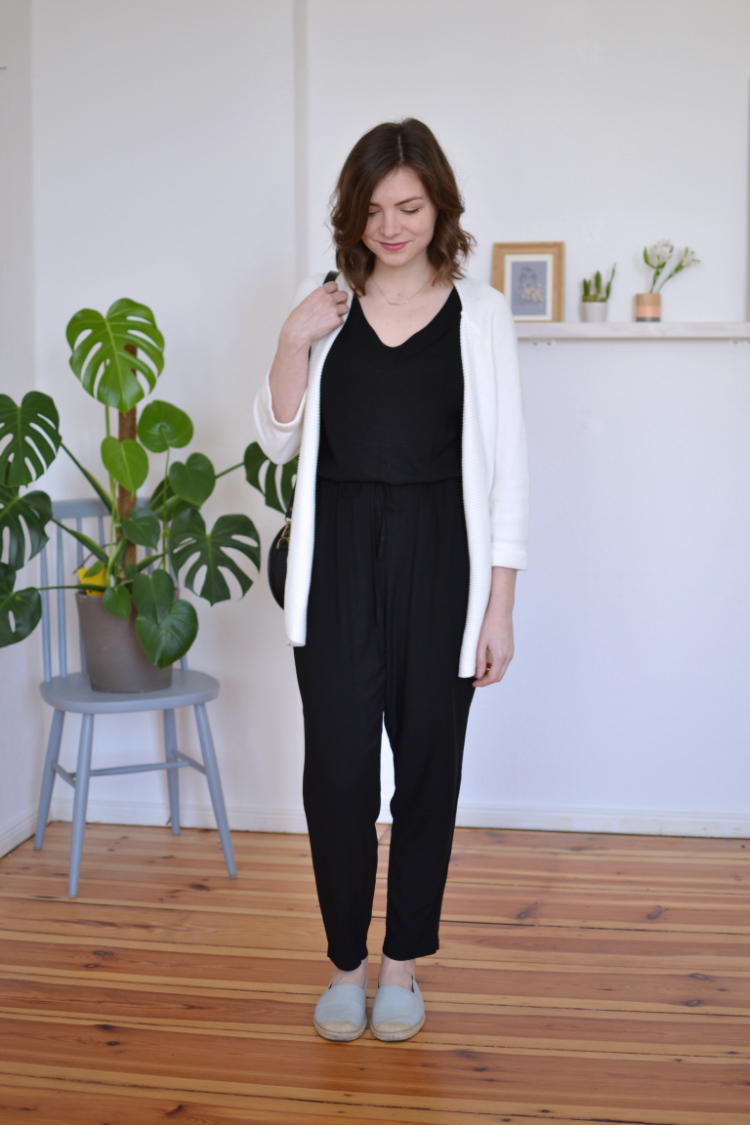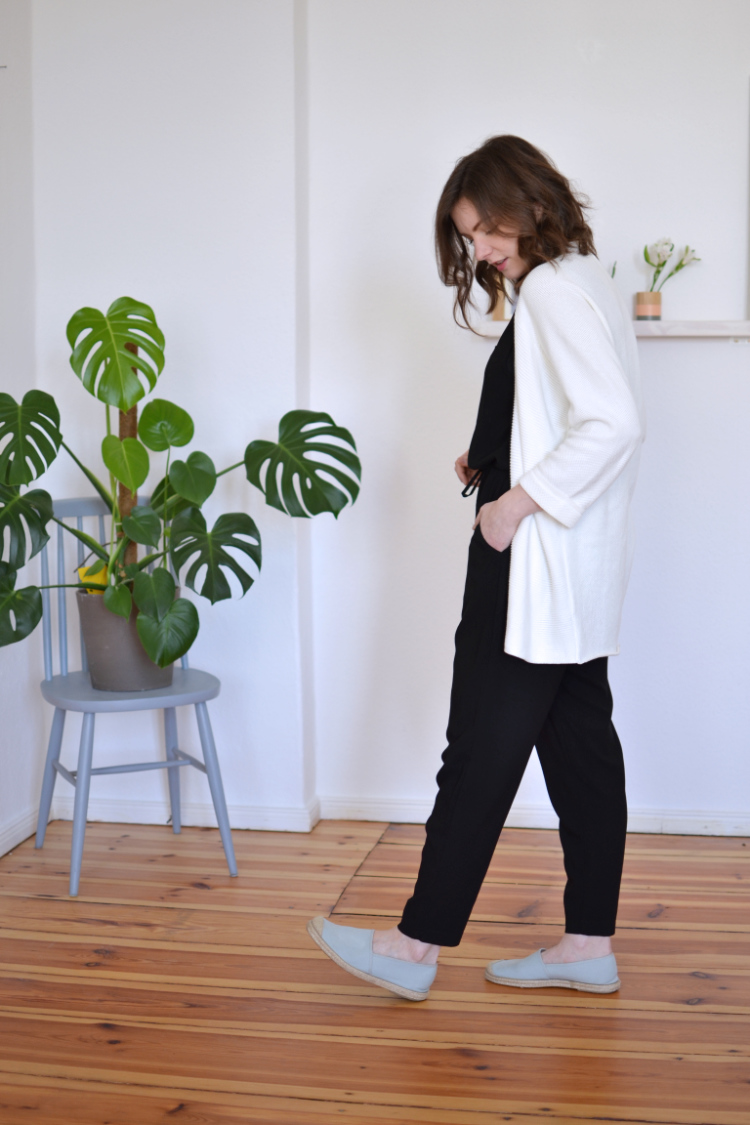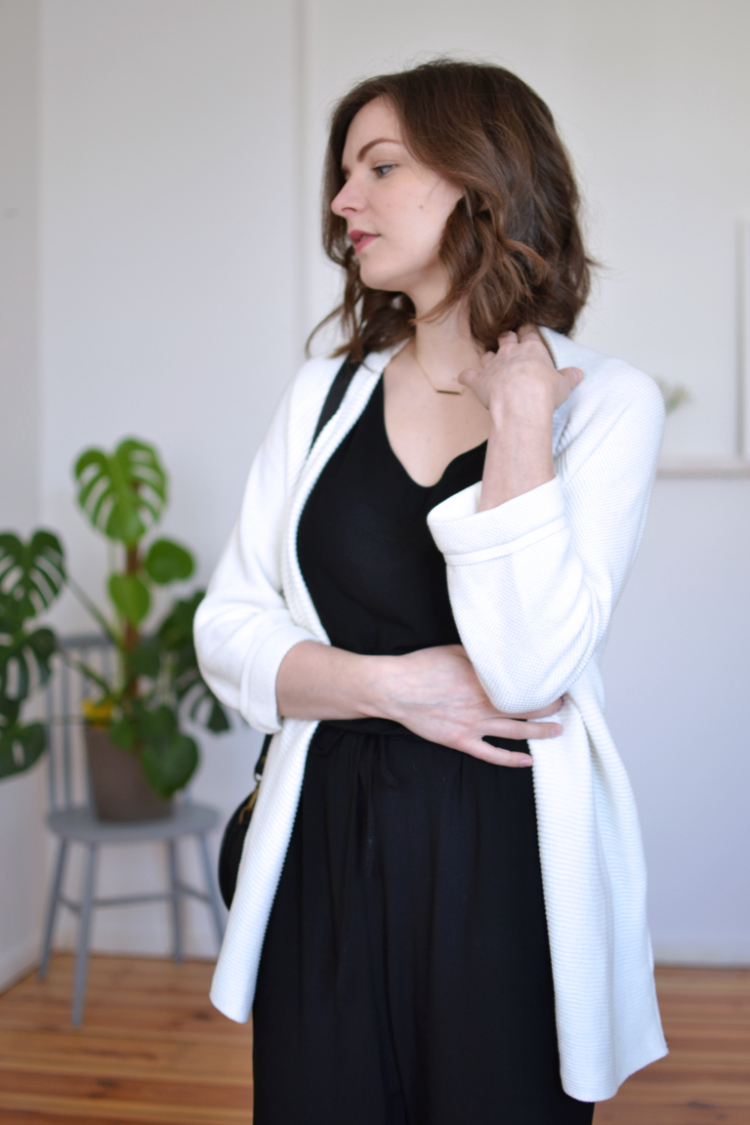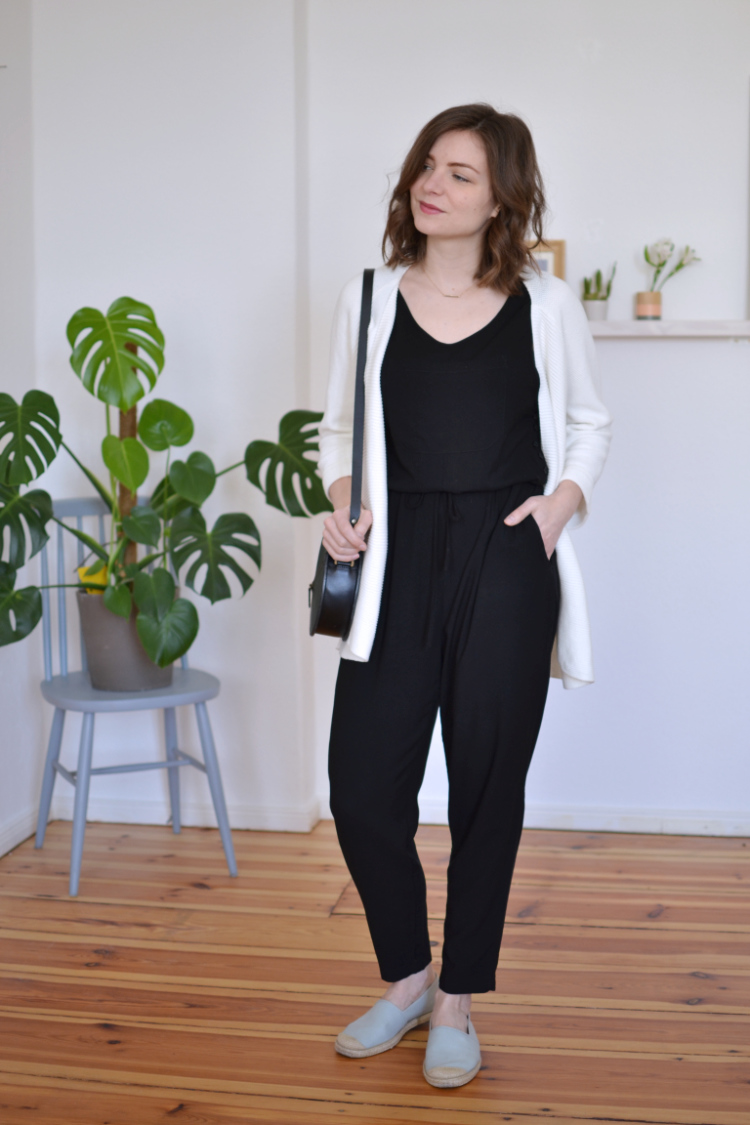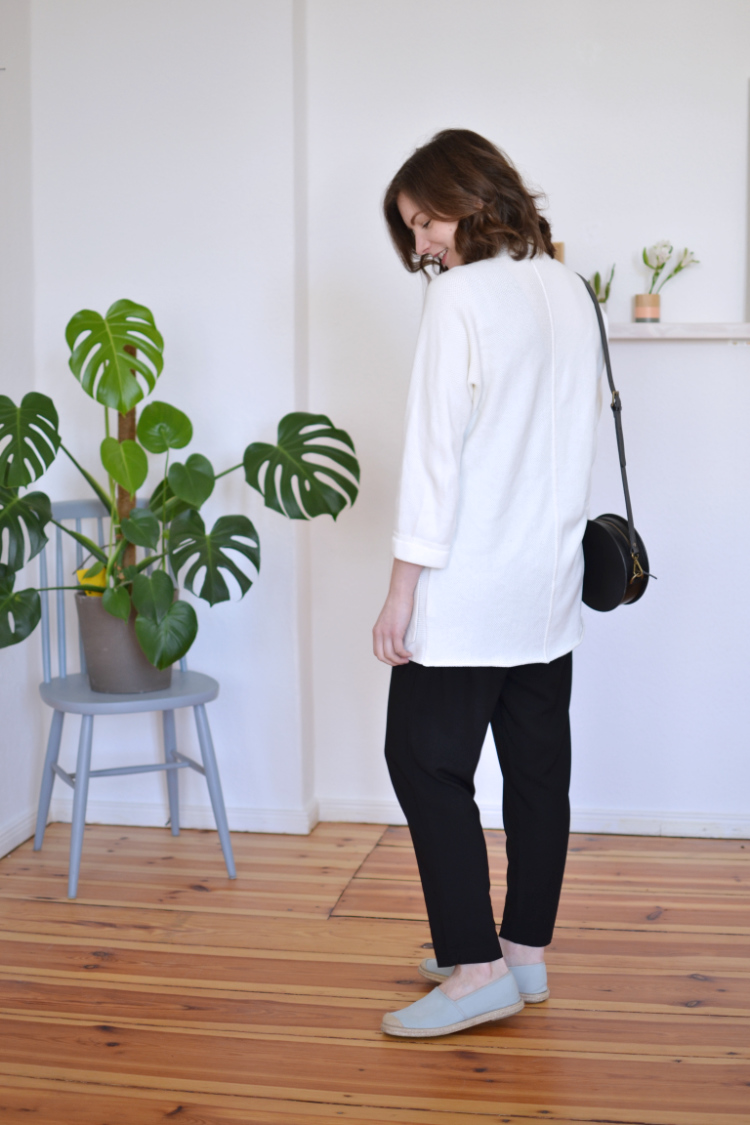 I'm wearing: kimono knit by Maas Natur*, old jumpsuit, espadrilles by Grand Step Shoes, bag by Moimoi* (* gifted items)