Today is day ten of the 10×10 challenge and there's one more look waiting for you! I've also included a little review of the challenge in this post that I'd like to share with you. 
LOOK NUMBER TEN
I'm ending this spring 10×10 challenge with my favorite color: blue! As in my second look I'm not disappointed by this tone-in-tone combo – but the highlight is something else: The pleat details on the top.
I've used a little trick to do this and secured the pleats with a small elastic as you can see in the photos. I've folded the top up in the back and tucked the leftover piece in the front. Voilà, a completely new look for this simple top 🙂
Outfit rating: 10/10. I've discovered this idea more by accident but really love the outcome!
Find a complete review of the 10×10 challenge below!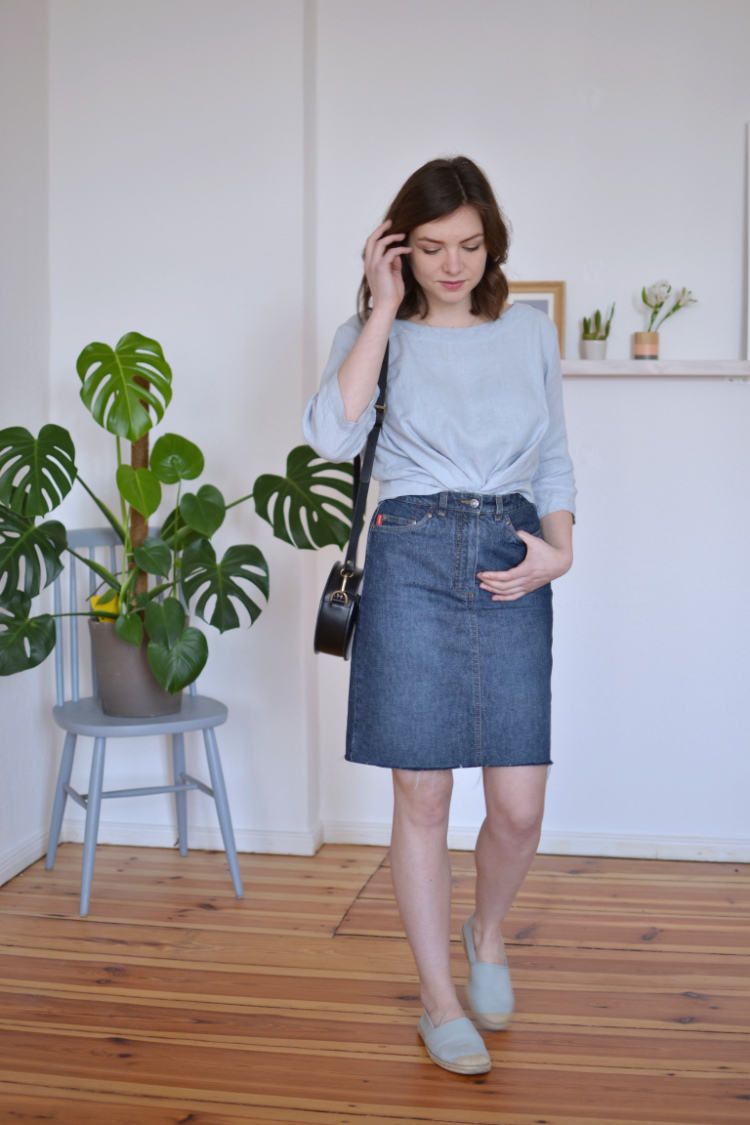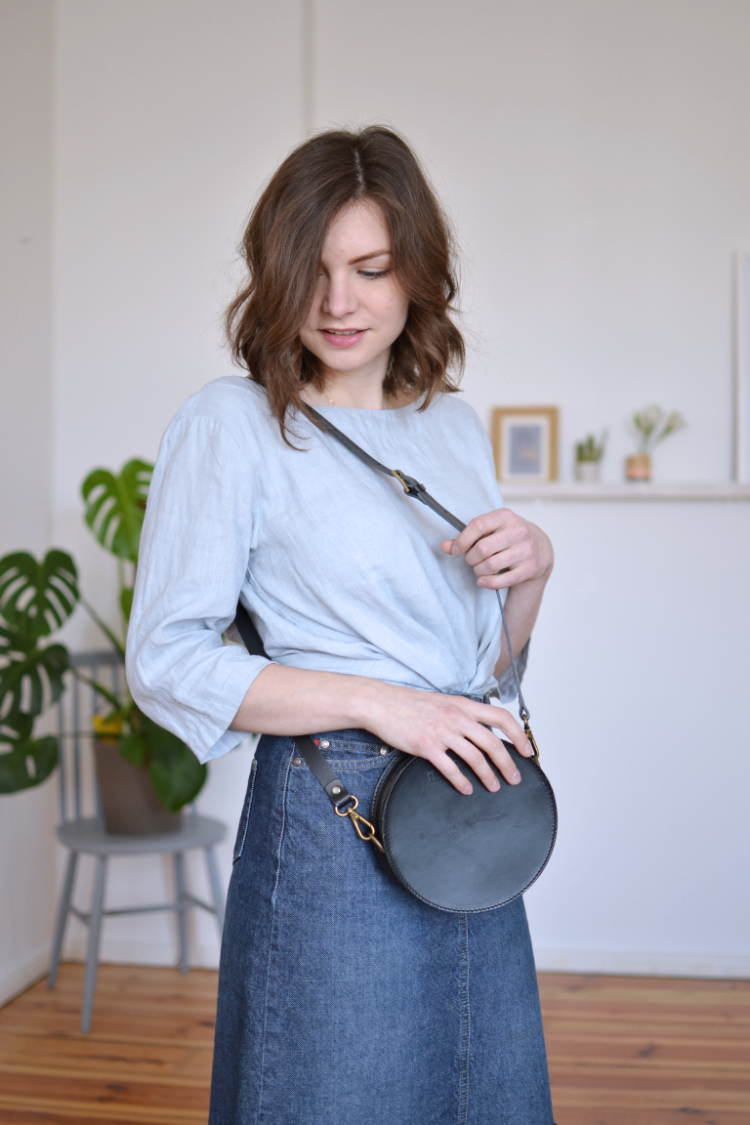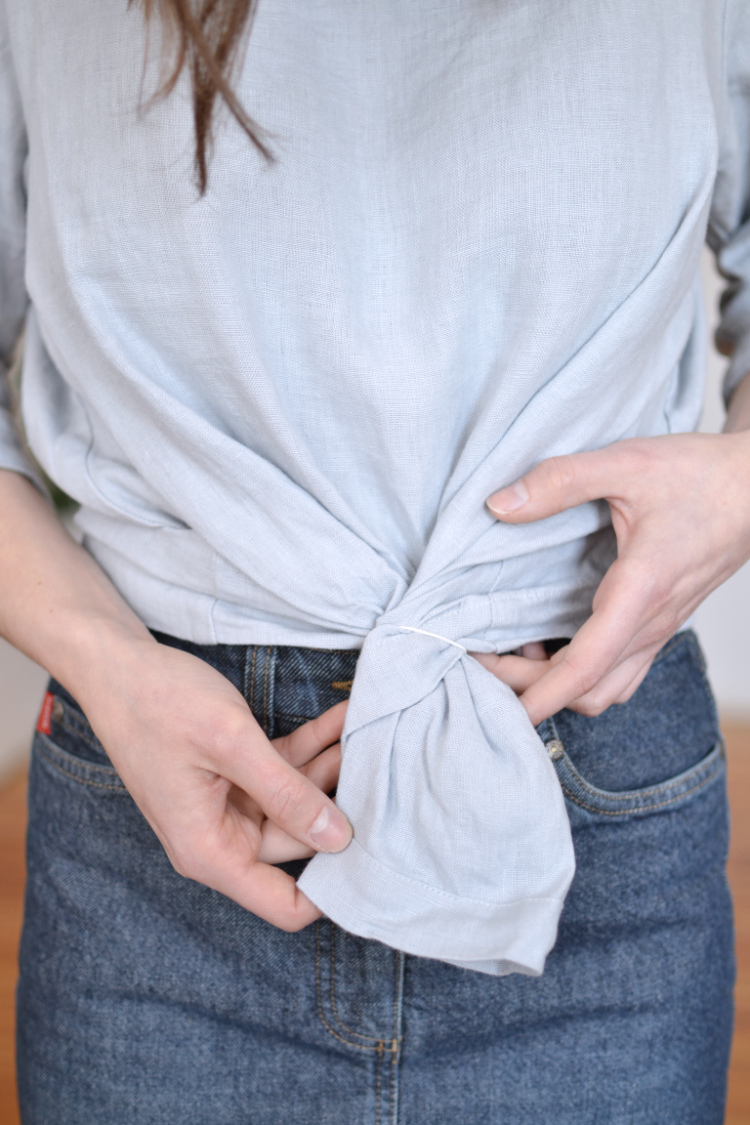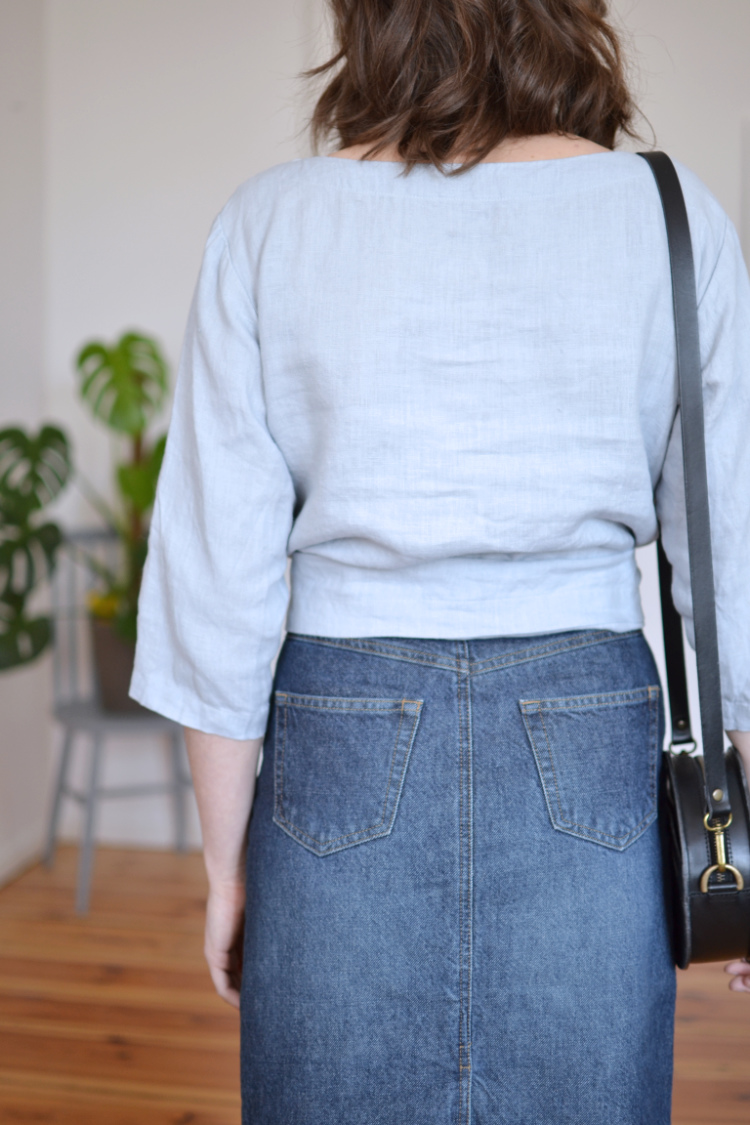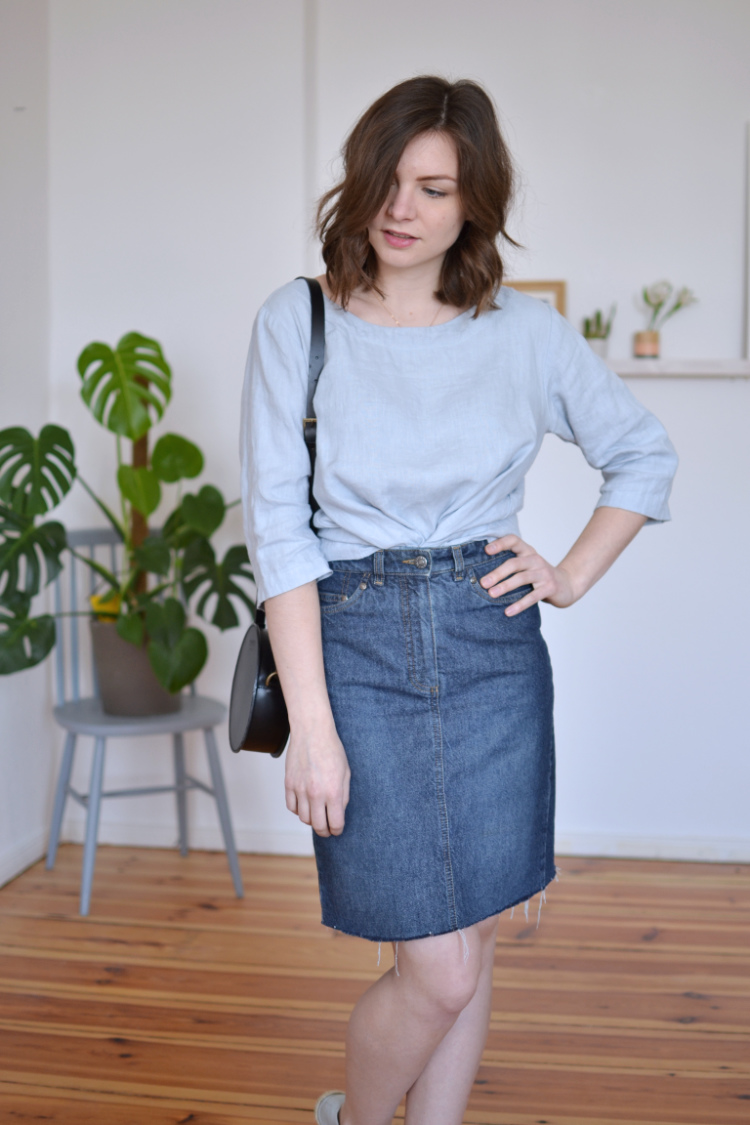 ---
10×10 CHALLENGE – REVIEW
This 10×10 challenge has been so much fun – as per usual 😉 I actually don't take so much time in my everyday life to think of new ways to wear my clothes (as most people I guess). This works so much better when you have less choice and are restricted to only a couple of items. The challenge helps a lot on my way to a minimalist wardrobe, it lets me discover new favorites and is also perfect to get prepared for traveling. (As you might know, most of the pieces from the 10×10 challenge came with me on our trip through Poland.)
In also love how Lee and Caroline managed to build a whole community on Instagram that is exclusively about the capsule wardrobe challenge. You should take a look at outfits by others as well as they are such a great inspiration! I've also linked my favorite Instagramers taking part in the challenge in this post.
Here's a summary of all of my looks!

My personal faves
I have three outfit highlights I'd like to share with you:  #1, #3 and #8. I was really surprised by how cool the jumpsuit looks with a simple blouse/t-shirt on top! I've never tried to wear it like this before and loved the outcome. What I find nice about outfit three is that the denim skirt looks a little more sophisticated and shows its grown-up side. As I've mentioned in post #8, I've already worn the outfit with the blue blouse and the slip dress a couple of weeks ago. I found it nice to try a little more volume on top even if this isn't one of my standard ideas.
I'm still not sure about outfit #5 and #9. I think I'll have to let go of this blouse as I just don't feel comfortable wearing it.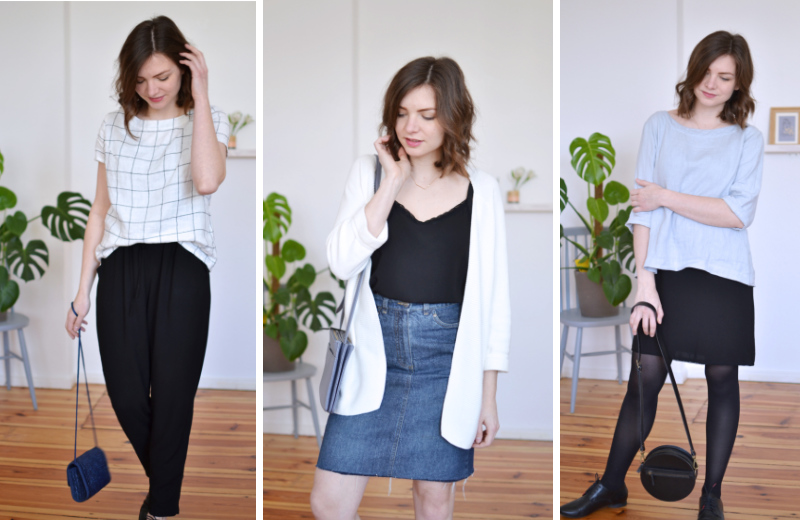 Style notes
FOCUS IN THE MIDDLE: One thing that I'd like to include in my outfits more often is a focus on waist. Whether it's high waisted skirts or pants – the focus on the middle really flatters my body type.
MORE SKIRTS: I was a huge skirts and dresses wearer in the past! Now I wear jeans pretty much every day. That's a pity I think because I have a couple of skirts and dresses in my closet that would love to be worn more often. My favorite looks show that there could be a little more.
THE ROLL-UP: Rolled sleeves and pant legs are one of my standards but I've been trying some other ideas during the challenge as well. I love a broad cuff for example and will also try rolling my sleeves above my elbows again.
How did you like this 10×10 challenge? Do you have any questions or ideas? I'd love the hear!
Up next: It's Fashion Revolution Day on Monday! I've got something prepared for you 😉