at/least goes London: Today, I'll introduce you to my favorite addresses for fair fashion and vegan/vegetarian cuisine in the British capital. Find out where to eat the best porridge, shop vegan footwear and enjoy admission-free culture!
I've been in love with London long before I even went there for the first time: During my final year of highschool, I was obsessed with the thought of studying in London and hoarded numerous university brochures in my room. When I walked the streets of the capital two years later, I wasn't disappointed at all (and I haven't been since). Here's all the cafés, restaurants and boutiques that I've discovered during my last two day stay.
---
SHOPPING IN LONDON: Fair Fashion & Must-Sees
69b Boutique
Fair fashion everywhere! If you value transparent production and natural materials, you should head to 69b Boutique. The small store stocks all known fair fashion brands (amongst which German favorite Lanius).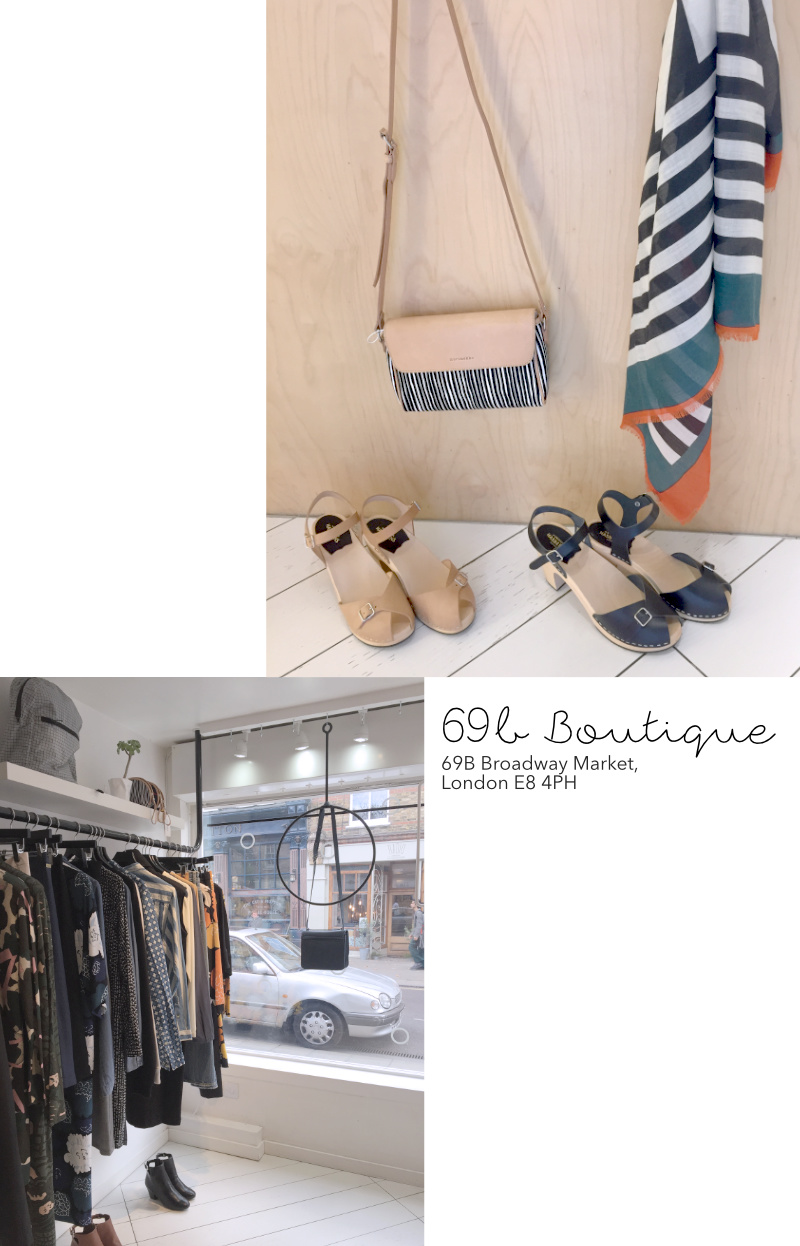 Liberty
Liberty easily makes it to the top three of my favorite places in London and is the most beautiful department store around. The British upperclass has been shopping exquisite fabrics, high fashion and furniture here since 1875 and there's quite an amount of British-made products to be found. If you're looking for a little something to take with you, you'll be right at the papeterie section. I also love the selection of sewing accessories and retro paper patterns next to the famous fabrics department.
The Third Estate
The Third Estate would deserve the title 'vegan shoe heaven', as it offers such a broad selection of non-leather footwear and bags. There's also a nice range of fair fashion available from brands like People Tree and Armed Angels.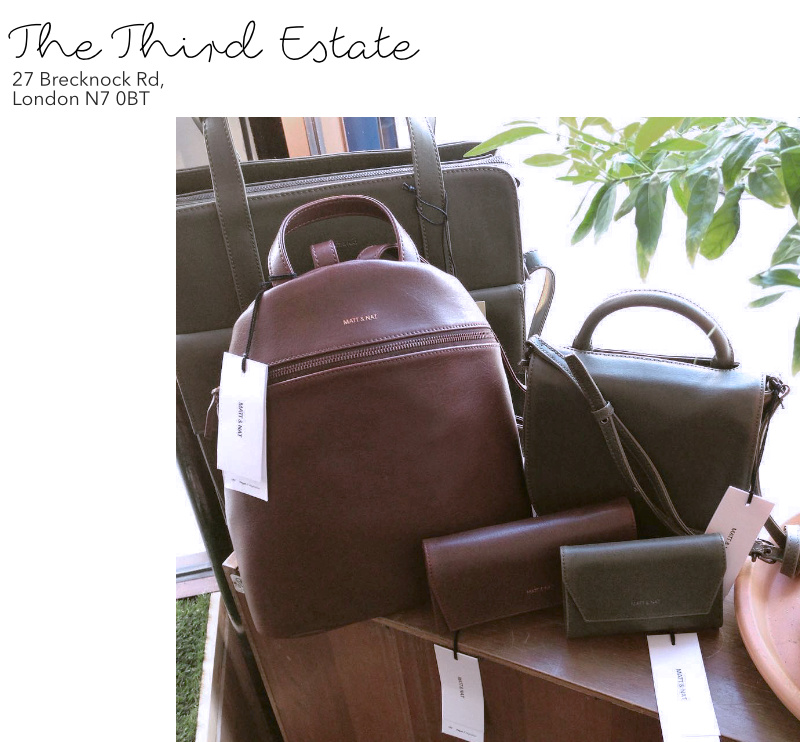 (Foto via The Third Estate Instagram)
EAT & DRINK IN LONDON: Vegan and vegetarian Hotspots
26 Grains
Have you ever tried original English porridge? Then your visit to London will be just the right time: 26 Grains offers a modern version of the traditional dish (there's also a vegan version available). You'll meet lots of Londoners chatting over their pre-work porridge here – tourists can sit back and watch the goings-on without any time pressure.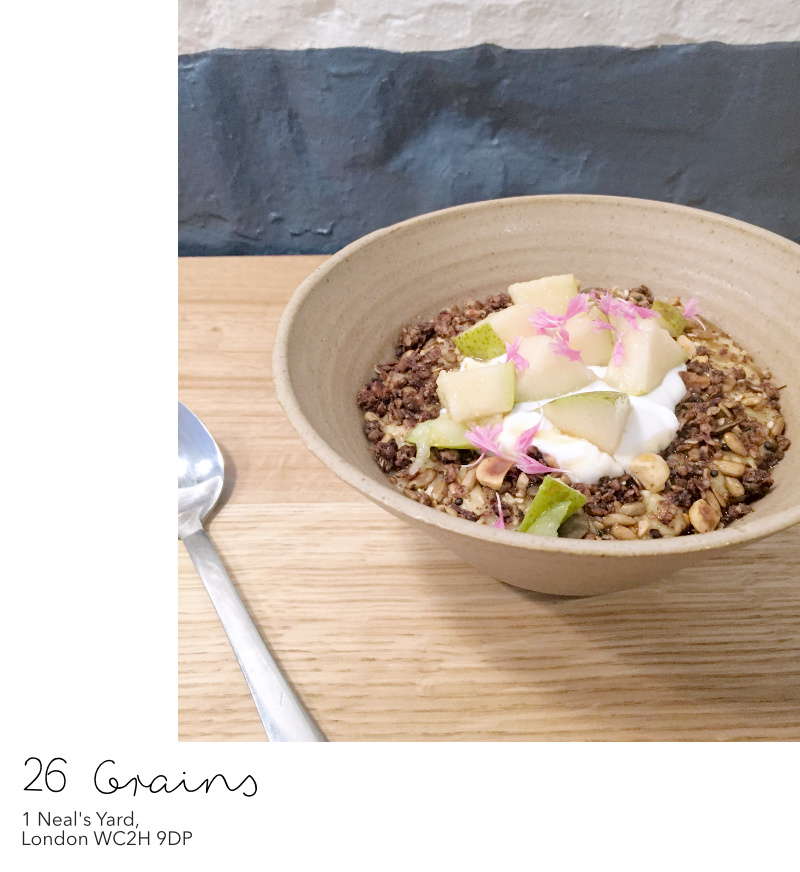 Tiosk
Tiosk is the perfect place for tea lovers and all that prospectives. The café in hip Hackney offers premium teas that are brewed by hand with lots of love (and time). You'll discover sweet creations like sticky ginger loaf and brownies on the card next to fancy drinks such as root ginger latte.
Franco Manca
Franco Manca is not really an insider's tip anymore – the delicious pizza made from a special sourdough has already found lots of fans and is served in 28 branches in London. There's vegan options available next to the classics – you can also create your own version, if you want to. By the way: Franco Manca is the ideal place if you're on a budget. The vegan tomato, garlic and oregano pizza comes at £4,50.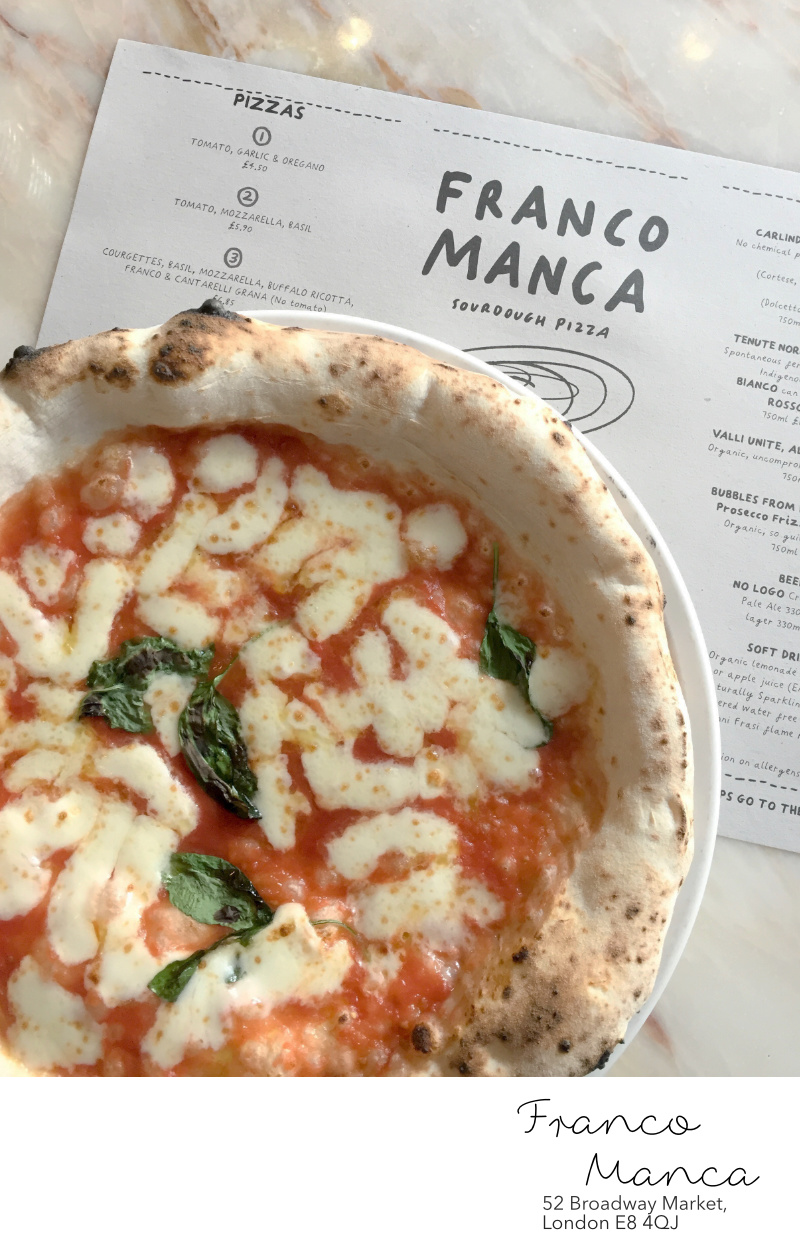 Extra-Tip
Victoria and Albert Museum
The there's no admittance fee for all London museums. You should take advantage of this! After visiting the British Museum last time I went to London, I went to V&A this time and was really impressed. Even after four hours of walking around, I wasn't tired of the exhibitions and artefacts (unfortunately there was a plane to catch…). If culture is making you hungry, you should give the museum canteen a try!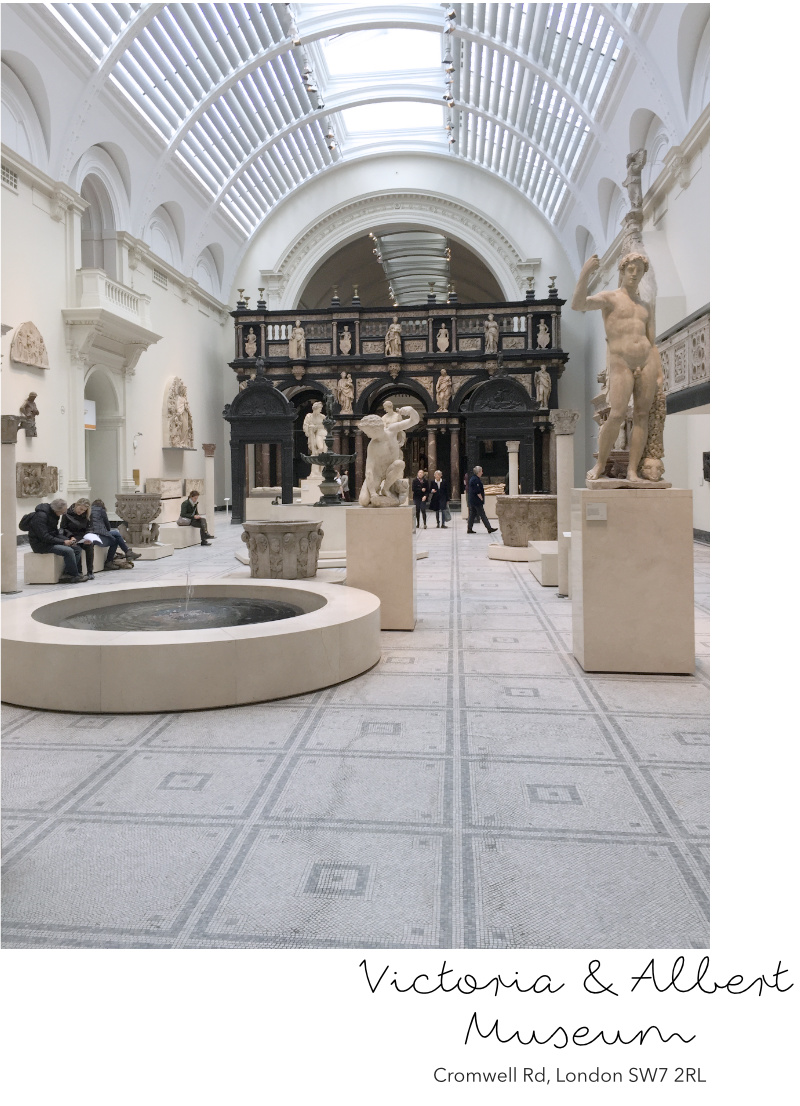 WANT SOME MORE?
Many of the places I've discovered during my two day stay hail from the wonderful London guide by Good Eatings. If you're looking for more inspiration on restaurants, you'll find it here.
Anna from Kunstkinder Mag has been visiting London as well and has more tips on fair fashion boutiques and vintage stores.
Do you have even more London tips? Let me know in the comments!