You know how much I love a good upcycling DIY. Maybe you remember this cushion I made from an old shirt, this wrap blouse or the bralette I made from an old pair of yoga pants? Last summer I had an idea while thrift shopping: Why not make yarn from used clothing? A little Google research later I figured that my idea wasn't that new and that some people had already tried out similar projects.
I was really excited about this, bought a batch of second hand shirts and started cutting yarn like crazy. My original idea to make a beanie from it failed though – the cotton yarn got much too stiff and heavy after knitting. I surrendered and put the yarn away until I remembered it again two weeks ago. Today I want to show you how I turned the fabric yarn into potholders. A great project for knitting beginners by the way 😉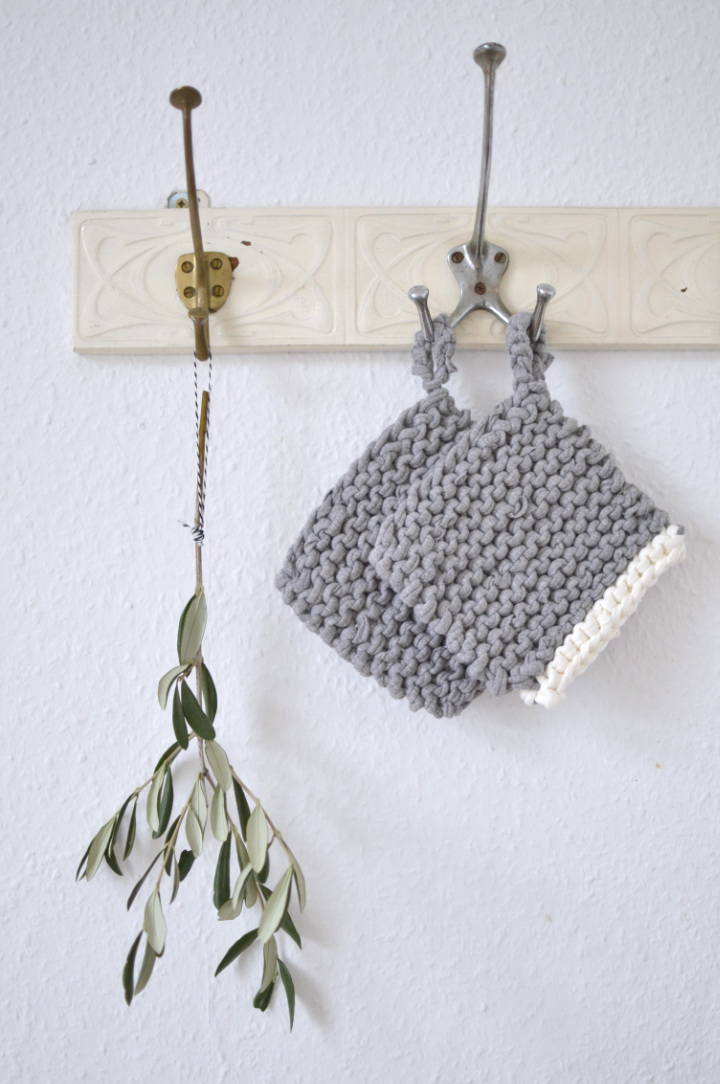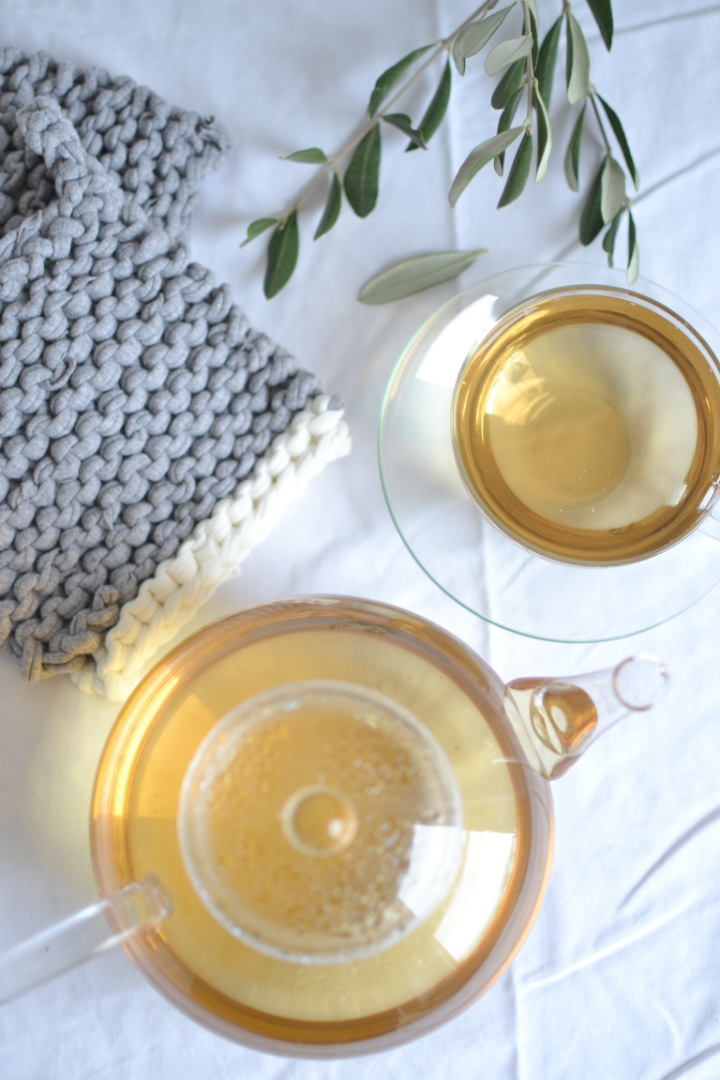 How to make yarn from old t-shirts
The first thing you'll need is – of course – an old t-shirt. Use a really big one as this will get you more yarn. Cut out the front and back piece and remove all leftover seams so that you come out with two big pieces of plain fabric. Cut it like it is shown in the picture below (each strap should be about 3 cm thick) so that you come out with one thick thread. The edges will roll in if you pull it gently; you can then roll it up into a bundle.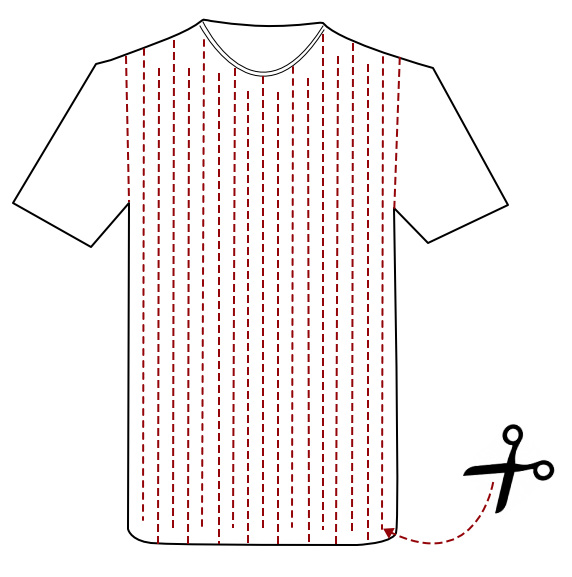 How to knit zero waste potholders
Now it's time for knitting: If you don't know how to do so, this is the perfect opportunity to learn it 🙂 Use knitting needles in size 7 or 8 and cast on 13 stitches. Knit 12 rows in garter stitch and cast off the stitches. You can use the beginning thread to make a loop to hang up the potholders. All the knitting techniques you'll need for this project are explained here.
In case your yarn is a little too short, you can add another color – this looks really nice as well!