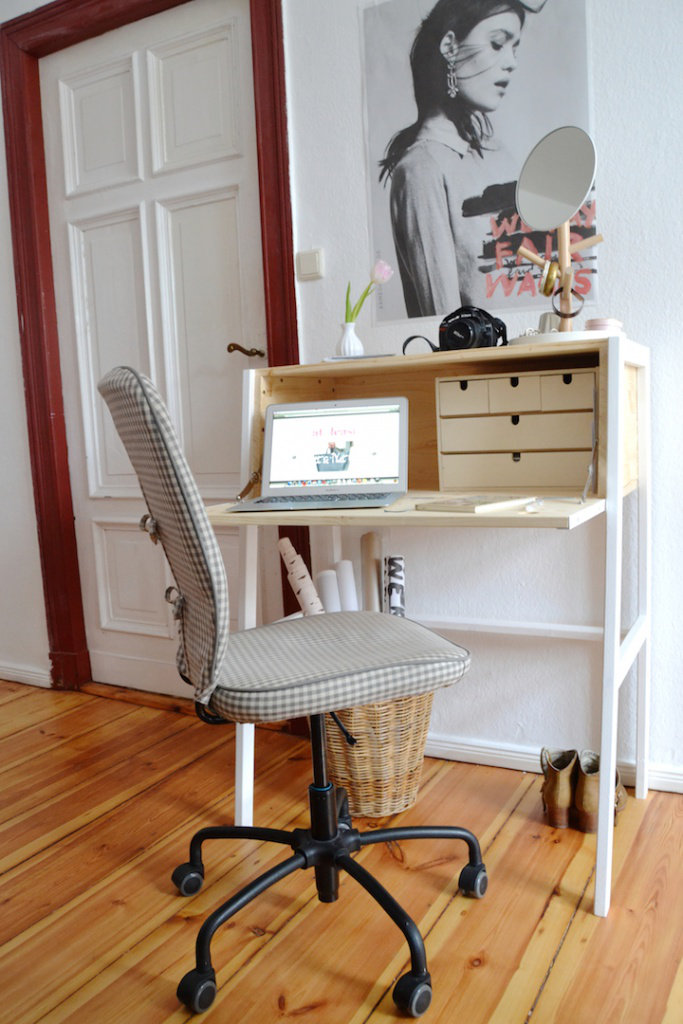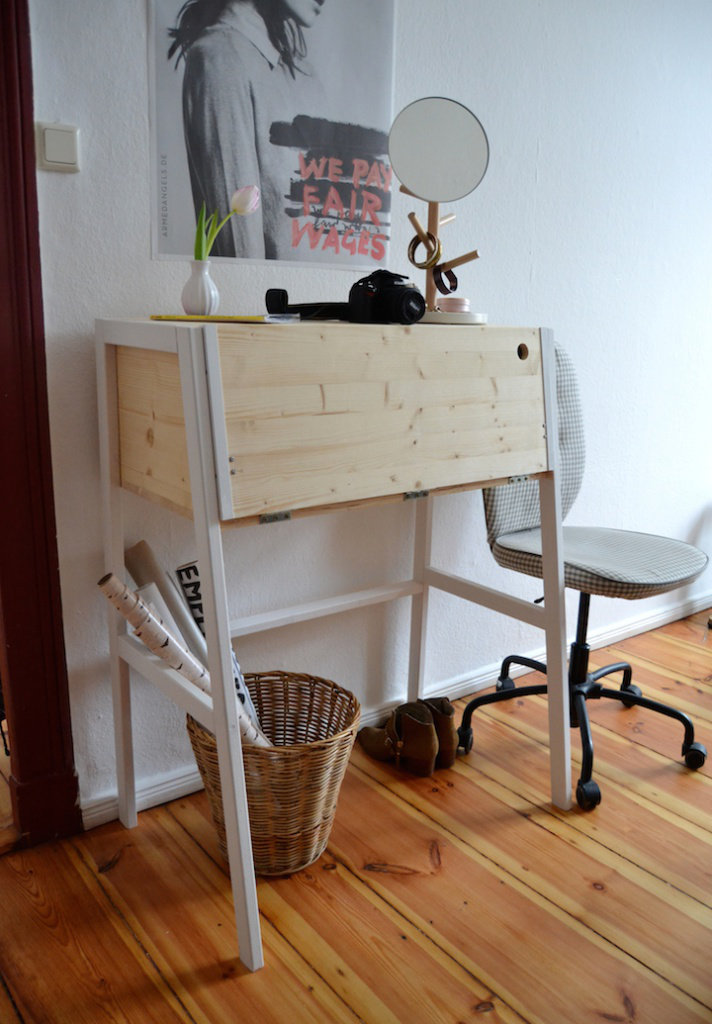 LIVING. Jetzt, da ich meine erste "richtige" Wohnung bezogen habe, kann ich mich gar nicht genug mit Einrichtung beschäftigen. Am liebsten würde ich alles selbst bauen, wenn dafür dann nicht doch etwas Zeit (und vor allem handwerkliche Kenntnisse) fehlen würden. Zum Glück kenne ich da aber einige Menschen, die mir gern (?) bei der Umsetzung meiner ehrgeizigen Einrichtungsprojekte helfen. Mein Vater zum Beispiel.
Als klar wurde, dass für die neue Wohnung ein eher platzsparender Arbeitsbereich her musste, stand für mich fest, dass ich einen Sekretär wollte. Selbstgebaut natürlich. Denn das Vorbild von IKEA war nicht nur zu teuer, sondern hatte auch einige störende Details wie zum Beispiel eine seltsame Ablagefläche. Um Weihnachten herum sägten, schmirgelten und strichen mein Vater und ich also was das Zeug hält (Wer für den Großteil des Werkes inklusive Planung verantwortlich ist, kann man sich wohl denken – aber ich habe wirklich geholfen!). Auf das Ergebnis unseres Vater-Tochter-Projektes bin ich mächtig stolz 😉 zu recht, wie ich finde.
///IN ENGLISH, PLEASE!///
This is a secretary my father and I built (Okay, my father more than I 😉 ) for the new apartment I just moved into. I am super happy with the result as my new working space is the perfect mix of beauty and usability. What do you think?