PLACES. Dieser Post ist ziemlich spät dran. 5 Monate ungefähr. Lesens- und sehenswert ist er aber trotzdem 😉 
Ende September ging es für einige Tage nach Barcelona, nicht nur zum Entspannen am Strand, sondern auch um in den örtlichen Cafés und Restaurants auf eine kulinarische Entdeckungsreise zu gehen. Eins kann ich schon mal verraten: Am Leckereien hat es in der spanischen Metropole nicht gemangelt und so haben wir uns fleißig durch die Speisekarten gemampft. Fünf heiße Restaurant-Tipps für euren nächsten Ausflug nach Barcelona gibt's hier:
1. The Juice House
Allen Clean-Eating- und Saft-Fans kann ich The Juice House wärmstens empfehlen. Das hübsche Café bietet gesunde Küche von A wie Avocadotoast bis Z wie Zoodles in cooler Atmosphäre. Ein toller Ort, um anzukommen und sich von der barcelonischen Leichtigkeit anstecken zu lassen.
The Juice House | Carrer del Parlament, 12, 08015 Barcelona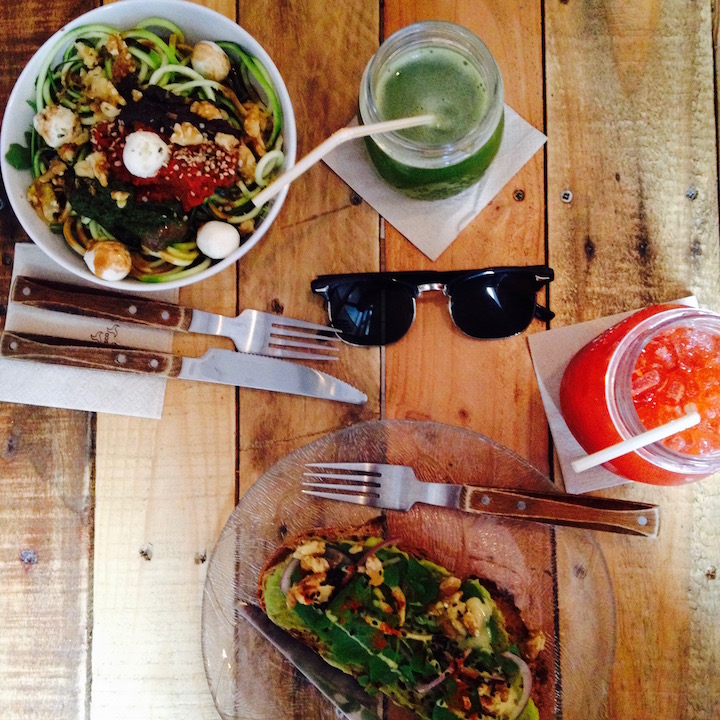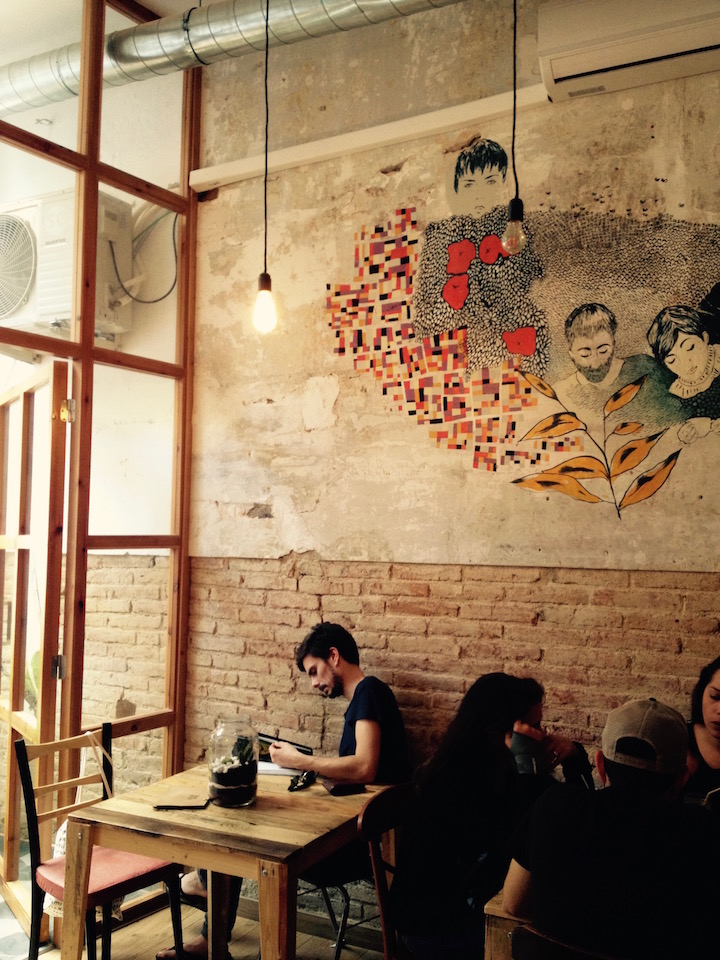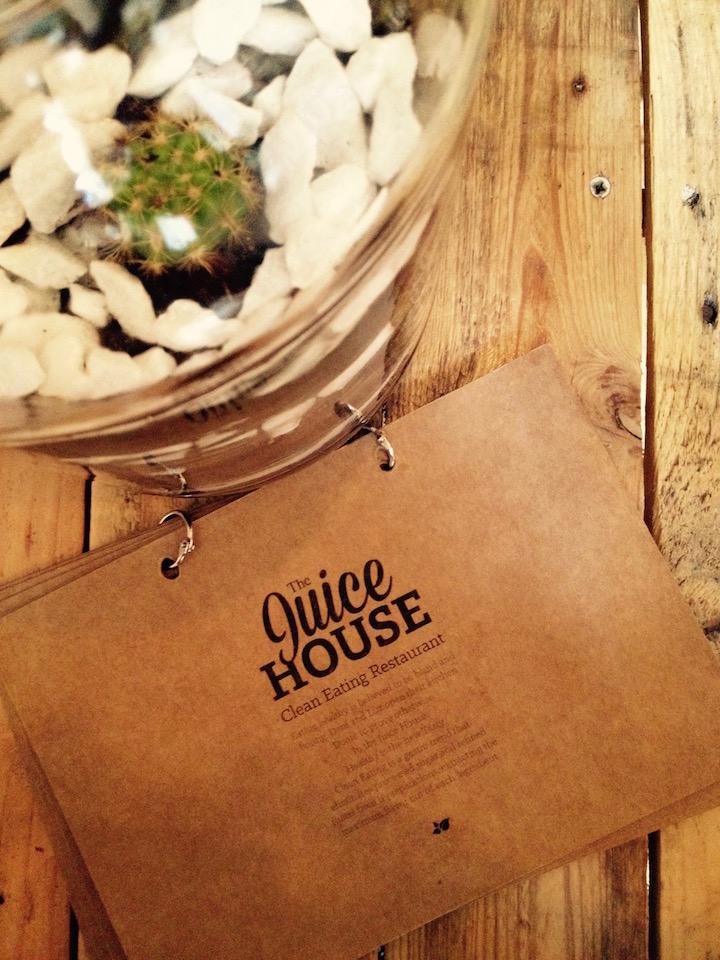 2. La Donutería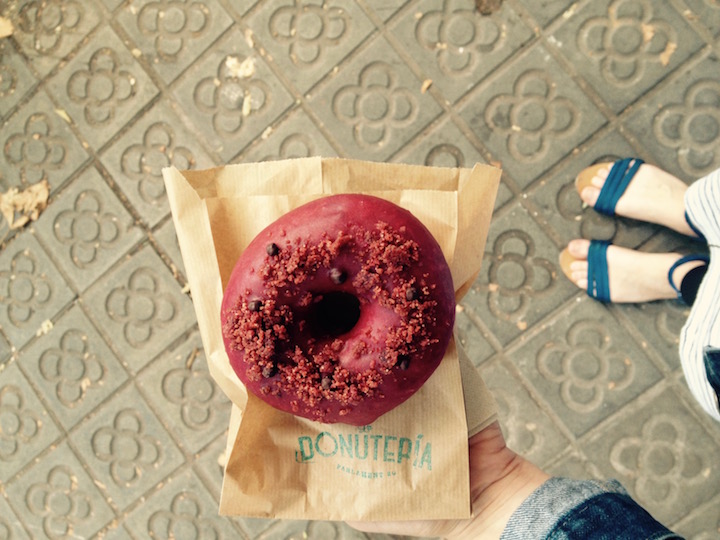 Wer nach dem ganzen gesunden Essen noch Lust auf eine kleine Sünde hat, marschiert am besten direkt ein paar Meter weiter zu La Donutería, wo es die gehaltvollen Kringel in allen erdenklichen Variationen zu kaufen gibt. Nomnom…
La Donutería | Carrer del Parlament, 20, 08015 Barcelona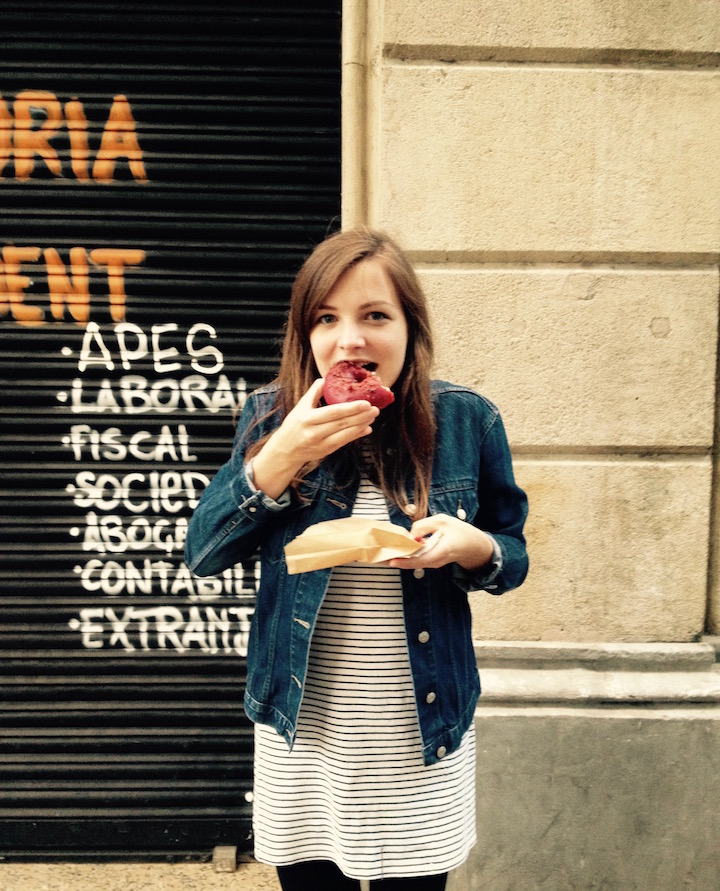 3. Café Federal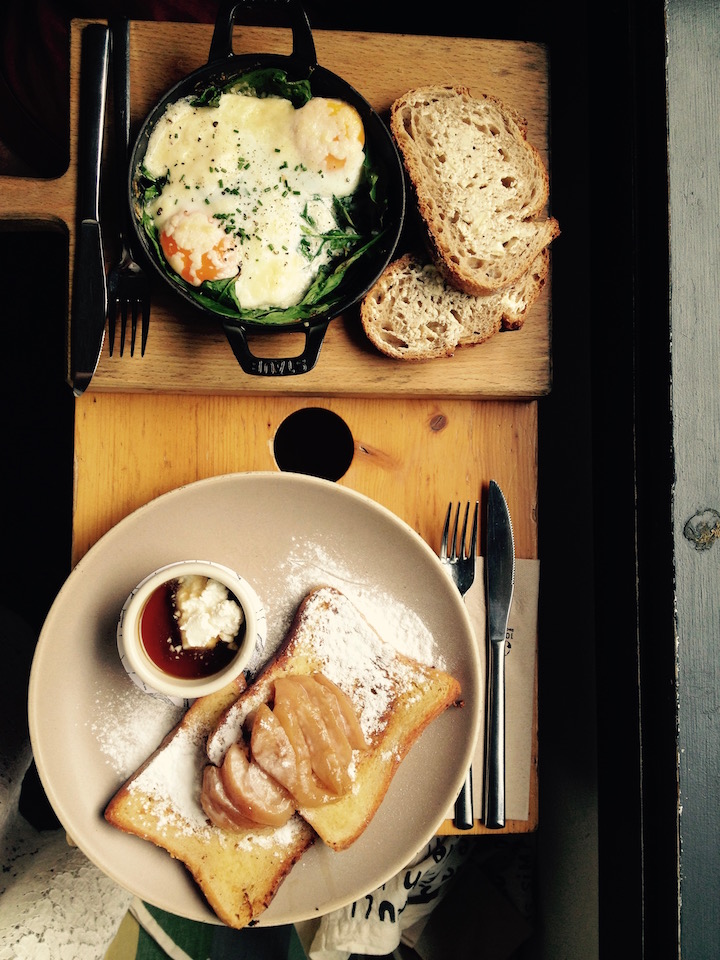 Was im Café Federal passiert, hat wirklich den Namen "Foodporn" verdient. Ich würde einiges dafür geben, jeden Sonntag an einem der kleinen Tische am geöffneten Fenster zu sitzen und mir die warme Luft ums Näschen wehen zu lassen. Probiert unbedingt die Brioche mit Birnen und Ricotta!
Café Federal | Carrer del Parlament, 39, 08015 Barcelona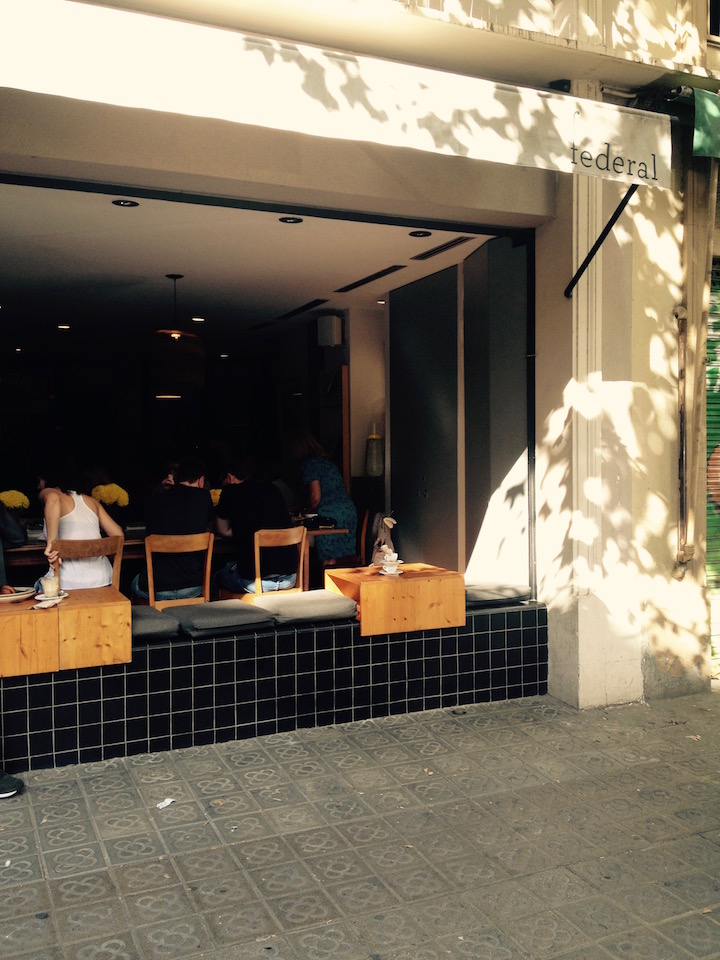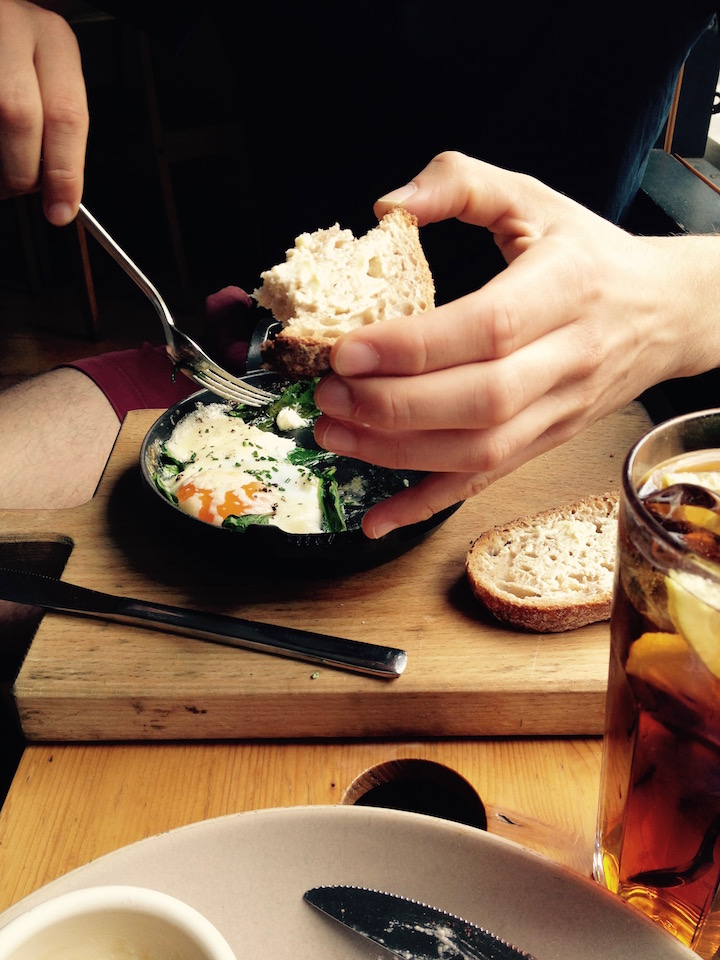 4. Teresa Carles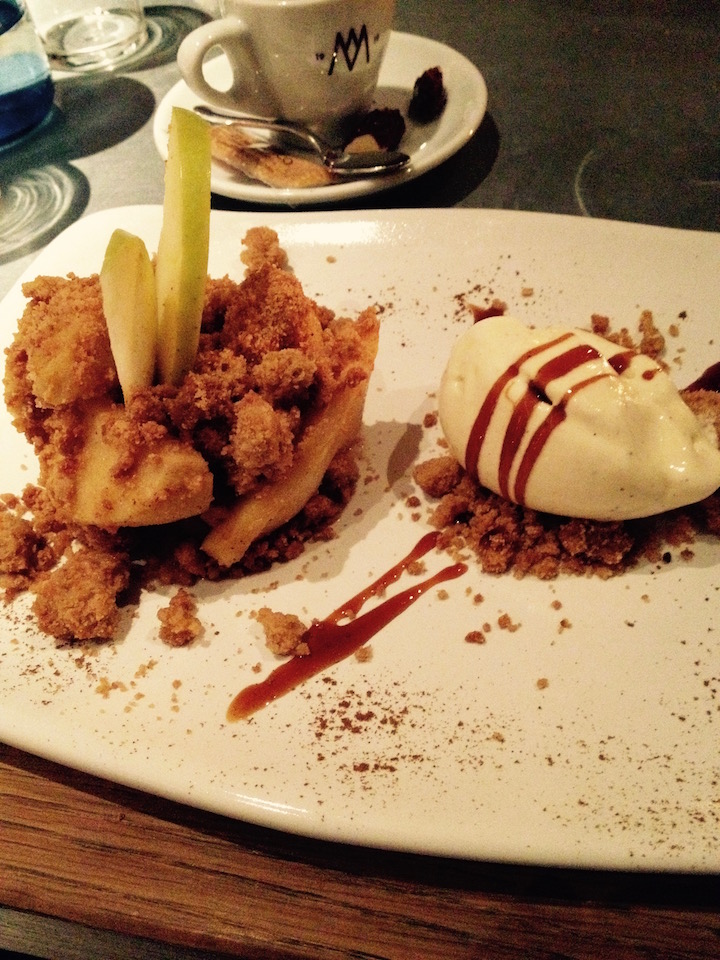 Bei Teresa Carles gibt's bereits seit 1979 vegetarische Leckereien, deshalb stand das Restaurant mit den netten Kellnern auch ganz oben auf der Besuchsliste während unseres Trips! Alle Romantiker sind hier abends bei Kerzenschein und einem Gläschen Wein gut aufgehoben, aber nicht vergessen, einen Tisch zu reservieren – das Teresa Carles ist ziemlich beliebt 😉
Teresa Carles | Carrer de Jovellanos, 2, 08001 Barcelona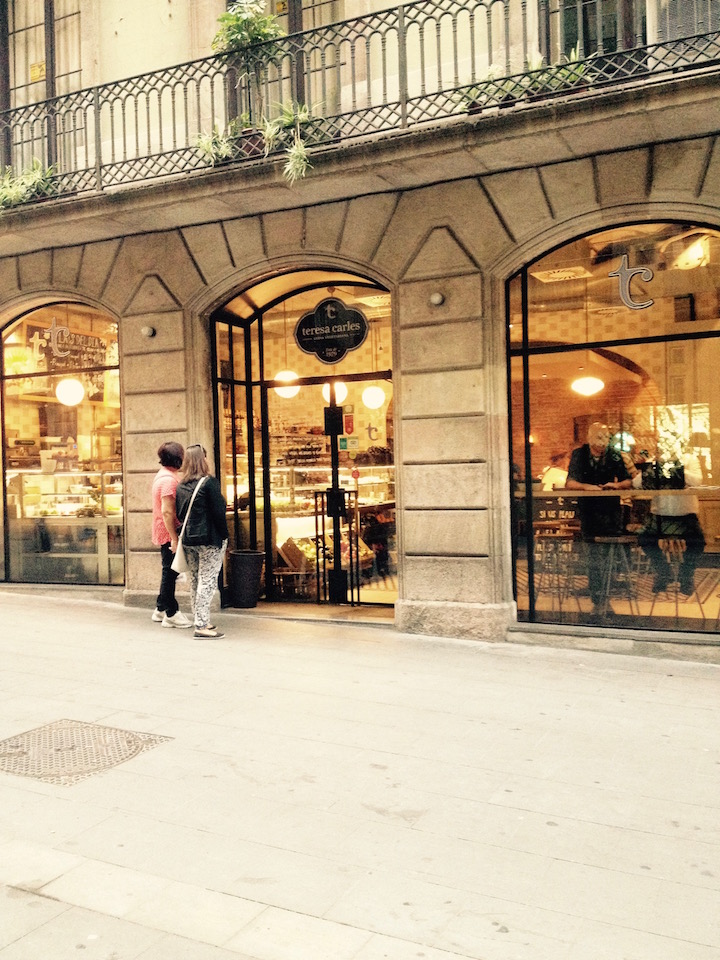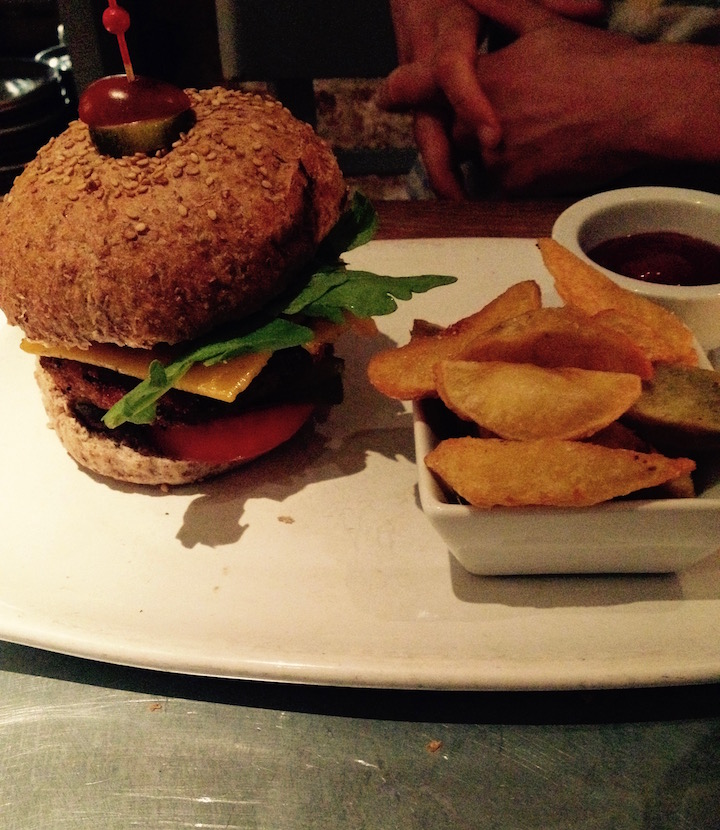 5. Granja Petitbo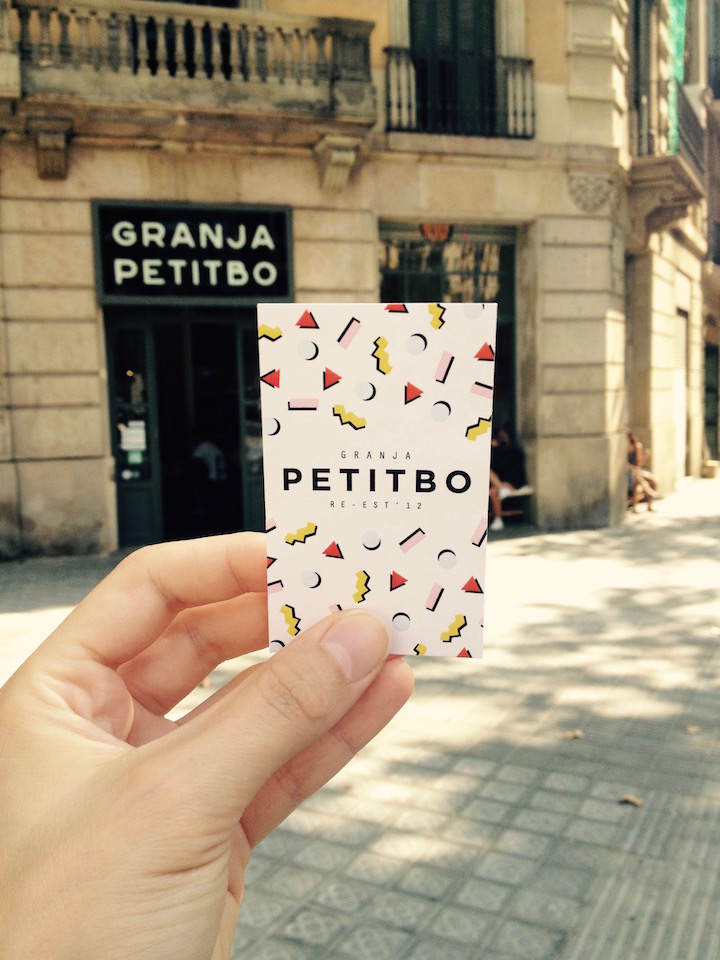 Manchmal lohnt es sich, auf den Reiseführer hören und so landeten wir gegen Ende unserer Reise zum Glück noch im Granja Petitbo, einem Eckcafé mit hohen Decken und Berlin-tauglicher Einrichtung. Wer wie ich ein Frühstücksliebhaber ist, sollte unbedingt zum Brunchen vorbeischauen und ein Stück Cheesecake bestellen.
Granja Petitbo | Passeig de Sant Joan, 82, 08009 Barcelona