OUTFIT. That blouse? Well, it used to be a shirt in its first life. When I discovered it on the rack of a second hand store, I was looking for fabric I could use for a new sewing project that I discovered on Pinterest. The checkered shirt in size XXXL seemed to be just the right foundation for one of my most ingenious pieces of clothing.

Let's go back to the start: You might know that I'm a sucker for wrapped skirts, shirts, coats and everything else you could possibly wear by covering one part of a fabric with another. The idea for this nifty top was waiting for months if not years on one of my Pinterest boards to be tried out. I didn't want to buy a normal piece of fabric and decided to do a little upcycling project instead. I love to use big shirts for such DIY's – maybe you've seen my self made cushion? And that's how I met my partner in crime at the thrift store next-door.
Used fabric, old idea – a new blouse
I was more than ready to turn the old men's shirt into something that is simple and brilliant at the same time: The upcycling blouse consists of a rectangle with a hole for the head in the middle, strings and a waistband that turn it into a wrap-around blouse. The original idea comes straight from the 50ies and was re-discovered by blogger Amy about two years ago. I estimated that the XXXL shirt would give more than enough material to work with, but I was quite wrong with that: I had to use some tricks to get enough fabric for all parts of my paper pattern. After these reconsiderations, the new blouse had the original front part – including buttons – in the back and the back part in the front. That's how it turned out: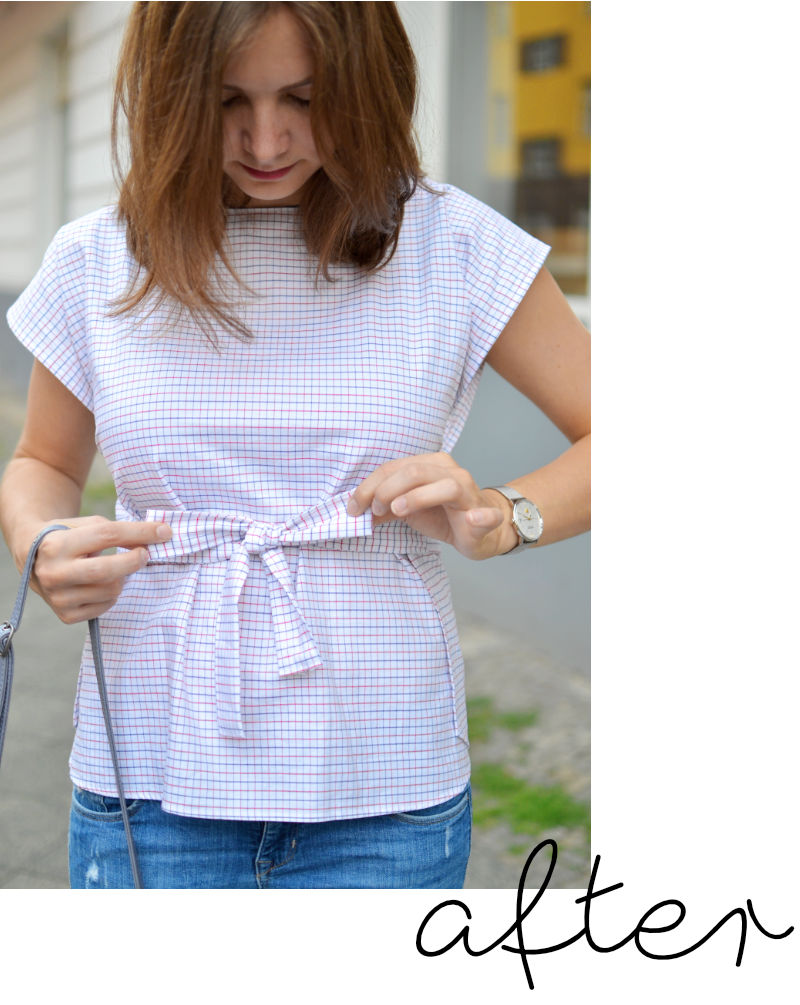 I guess I don't have to mention how proud I'm on my new blouse 😉 I'm more than happy with a cost of only 5 euros for the shirt and another 2 euros for yarn and a couple hours of work for a new piece of clothing that is as sustainable as it can get. The hard part wasn't actually the sewing but the creation of a paper pattern and the cutting of the fabric.
I wore my new blouse first with my more-than-destroyed pair of jeans, my ice blue espadrilles and my Matt&Nat-Bag. If you want to know how exactly the blouse is worn, you can scroll down to the bottom of this post 🙂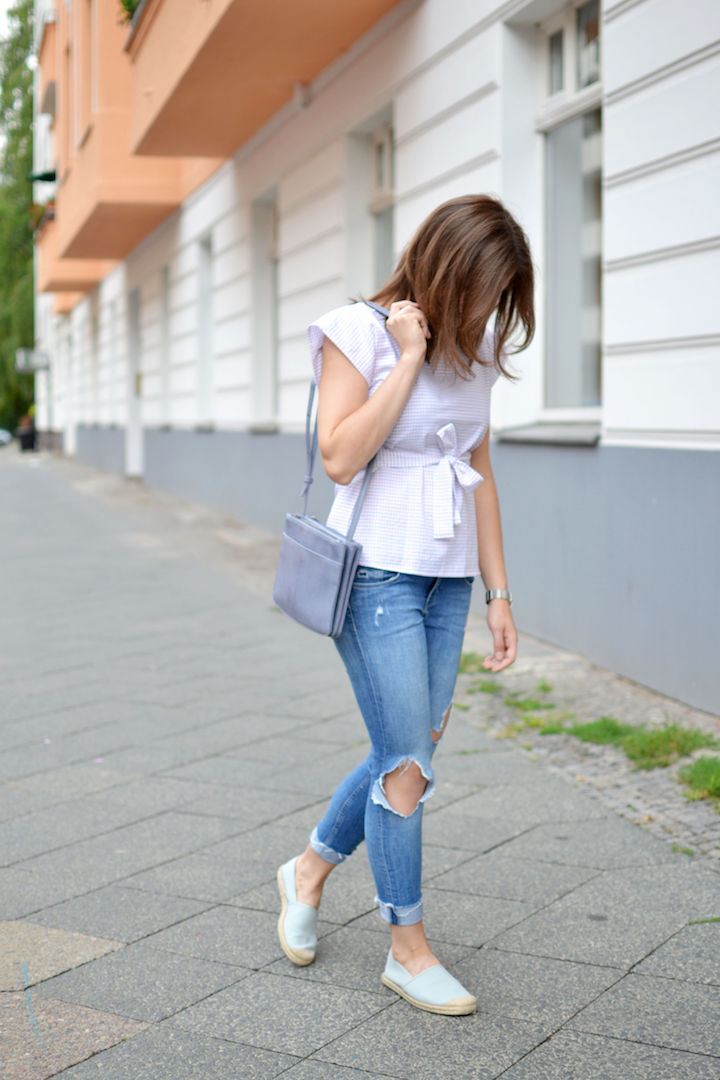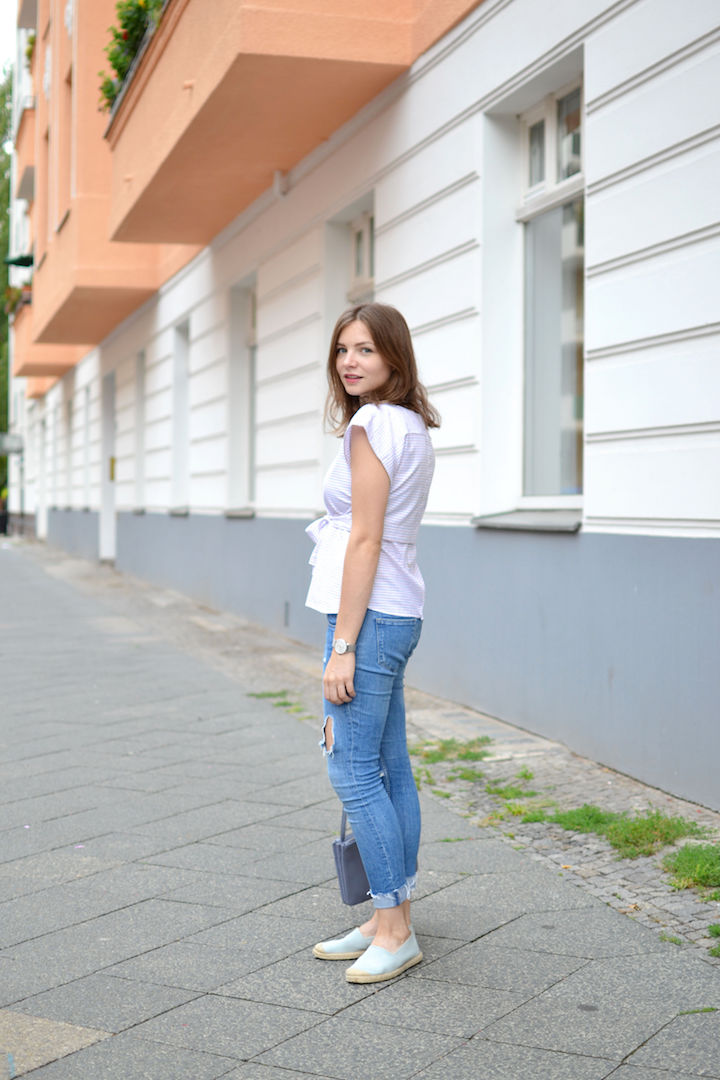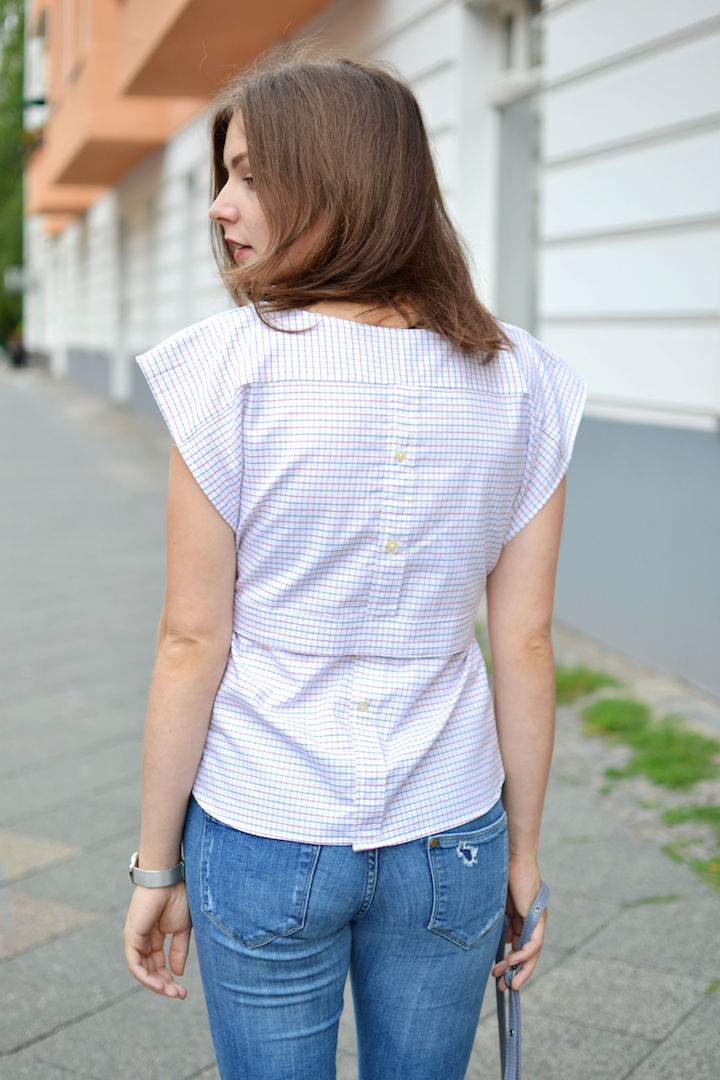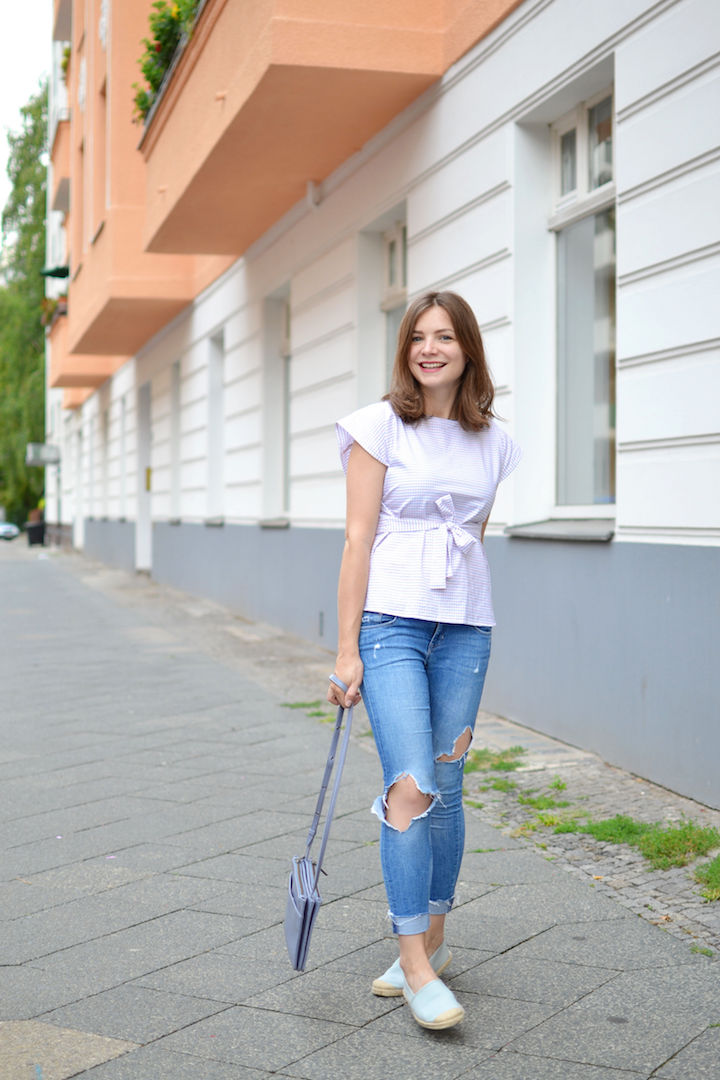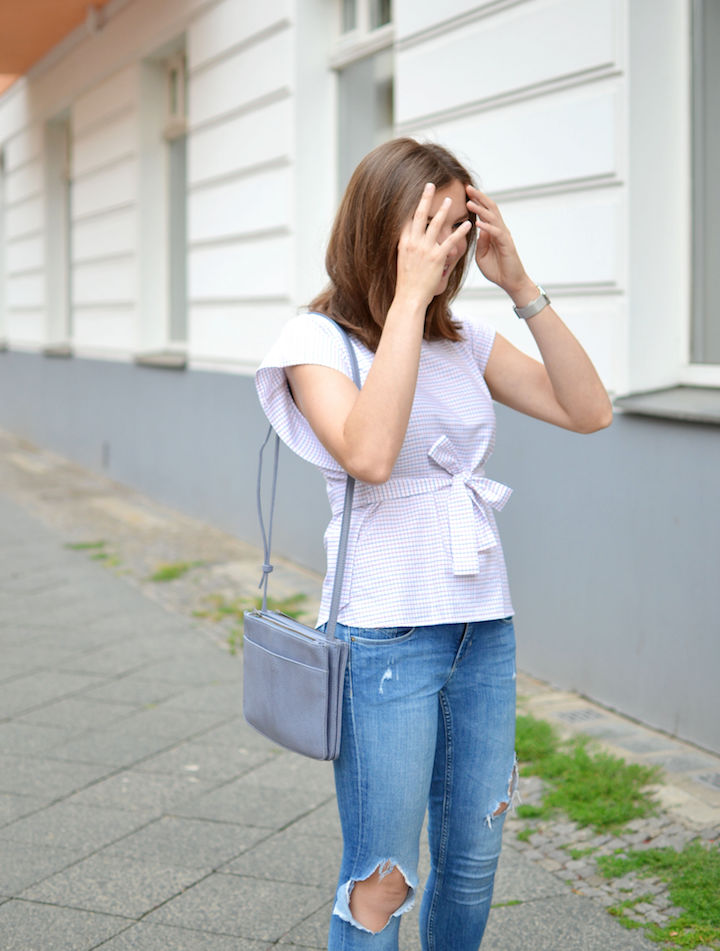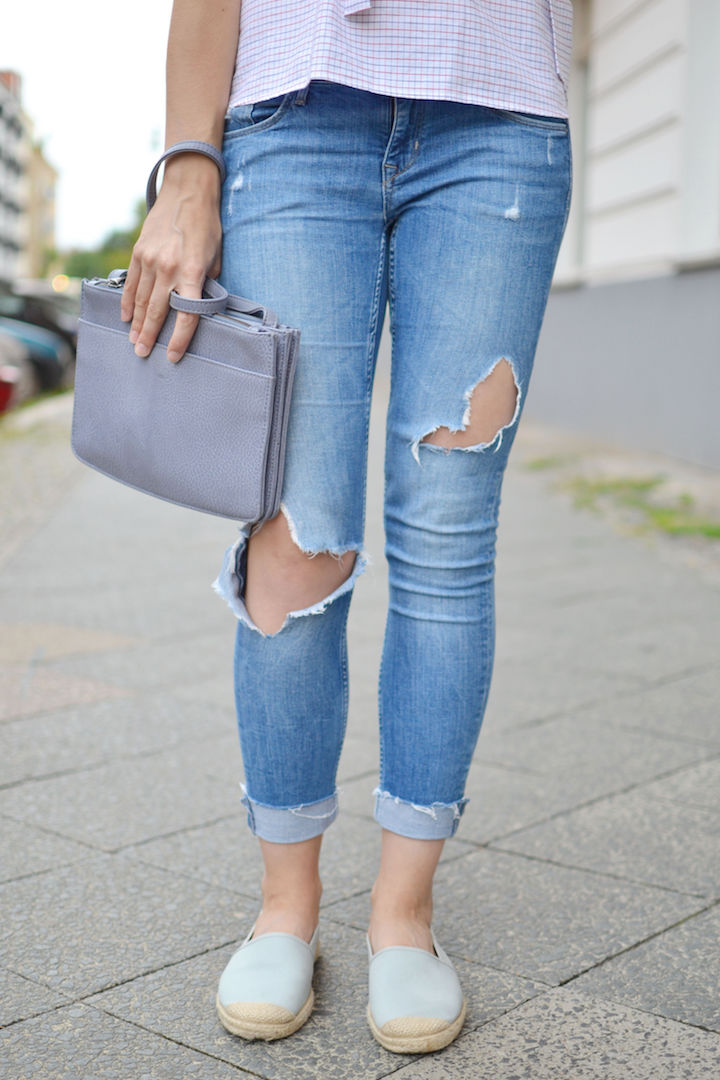 That's a wrap!
In case you don't know why I'm so over the moon for this blouse, you can find out in this small tutorial. I mean, it's soooooo simple!

Are you as excited as I am? I hope you're keen on starting your own upcycling project soon 😉