More than one and a half years ago, I stopped. I stopped buying into throw-away-fashion and turned against the feeling of needing cheap clothing to be happy. A cautious "I'll not buy this for now" became a steady "I'm not going to buy this ever again".  You're wondering if fast fashion is the way to go? The answer is no – I'm showing you how to change something:
Don't let it be an option
If you're shopping as often now as I used to, shopping has grown into an addiction for you. To tackle it, you should go cold-turkey: Don't make shopping at fast fashion retailers an option anymore. Don't go there, don't visit the online shop, get rid of your newsletter subscriptions and do other things you enjoy.
Imagine you're voting
You vote with every purchase you make: You decide under what circumstances your clothing has been produced, you decide how the people are treated that made these clothes and you decide what influence these clothes have on the environment. Make yourself clear that what you buy doesn't grow on a shelf. You're buying the whole story of a garment – you choose if it's a good or a bad one.
Work with what you have
Honestly: Your closet is full of beautiful clothing. I'm sure you can create some stunning outfits with what you already have. If you're lost with all the shirts, pants and sweaters, tidy out! Concentrate on what you really love and remember that having style doesn't mean that you own a closet in the size of an apartment.
Gather information
Find out how your clothes are made: Read books, blogs and other websites or watch documentaries (like The True Cost). You will be shocked by how much (negative) impact the clothing industry has. But you will also find out that there are lots of people out there trying to make a difference. (For example the girls from the Fair Fashion Squad, you can find them in the menu ;))
Don't think that there's no alternative
Please, PLEASE don't start telling yourself that there's no other way. This is wrong. I've heard all the excuses for not buying consciously and there wasn't one that was worth anything. Actually, there is no reason to not respect other people's work, not paying them fair or treating nature like dirt.
Here's a best of excuses:
"I don't have money for fair fashion."
There are plenty of modestly-priced basics out there and for all the money you're spending at Zara and H&M, you could easily buy quality instead of quantity. Plus: Have you ever considered second hand?
"Fair fashion is not stylish."
Umm, yeah… Last time I checked there were plenty of good options for every taste. Green fashion is not what it used to be ten years ago: There are numerous designers and bloggers trying to make a difference and creating cool stuff – you just have to inform yourself.
"I don't know where to shop."
I didn't know either. Luckily there are many fair stores and online shops that make your search easier. You can find a selection in my fair fashion guide.
Seriously: Turning your back on fast fashion is not that much of a problem until you make it one. Once you're done you'll wonder why you didn't buy fair earlier. All you have to do is start somewhere…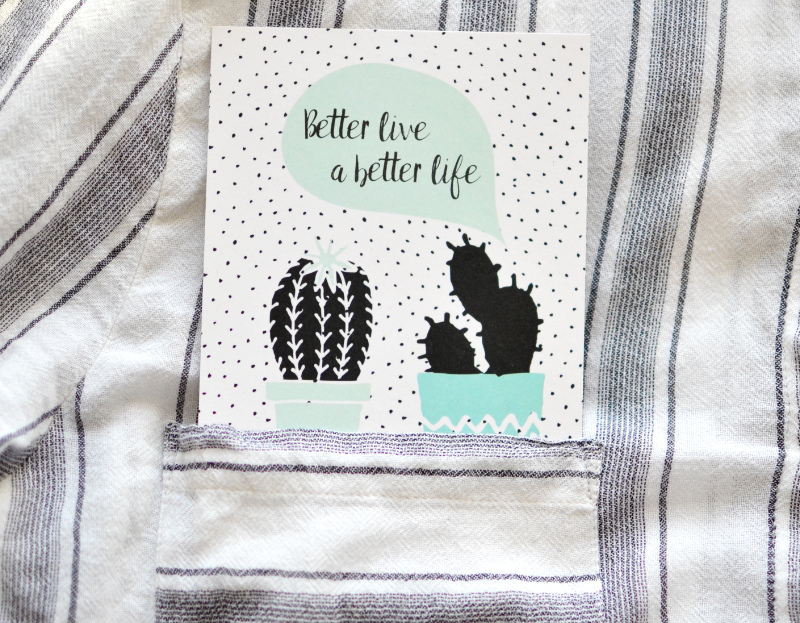 Postcard by Peppermynta.