After blogging about fair fashion for almost two years, I think I've proved me (and hopefully you) that it's possible to shop conscious and still look fine. I don't even try to justify against prejudices about eco fashion anymore because I believe that you can wipe away every one of them by just taking a minute or two to research.
I select everything that I show here on the blog based on its origin, the story behind the brand and its influence on people and nature – this has become self-evident to me. Therefore I want to go a step further and start working on a new challenge.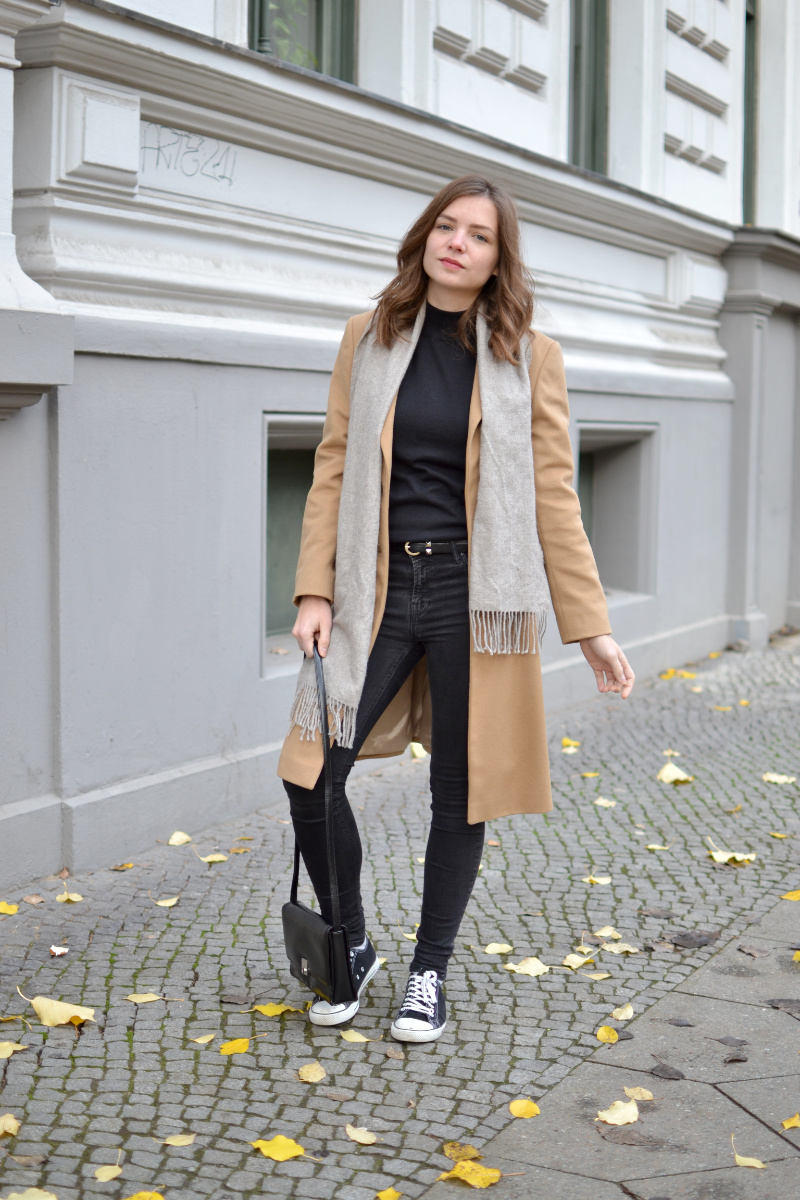 During the next weeks, I want to turn to a new aspect of sustainability, conscious consumerism to be exact. Because even if you're paying attention at where you shop, you're not saved from bad buys. Only a couple of weeks ago, I had lots of clothes that I kinda liked but that didn't fit my actual style very well. That's a whole lot of clutter for somebody who isn't into nick-neck, especially because the well-filled clothing rack left me often with no idea what to wear.
Fortunately I found help in Anuschka Rees's book The Curated Closet that I will introduce to you more thoroughly during the next weeks. I came out with a good image of where to head and the one thing I've always been hoping for: A great list of items that I really need in my wardrobe.
You can already admire one of the outcomes in today's outfit post: A black organic cotton turtleneck by Armedangels that will accompany me through the colder days. It's a fine knit – so perfect for wearing it as an upper or lower layer. That's the kind of versatility that I've been looking for in my new closet 😉