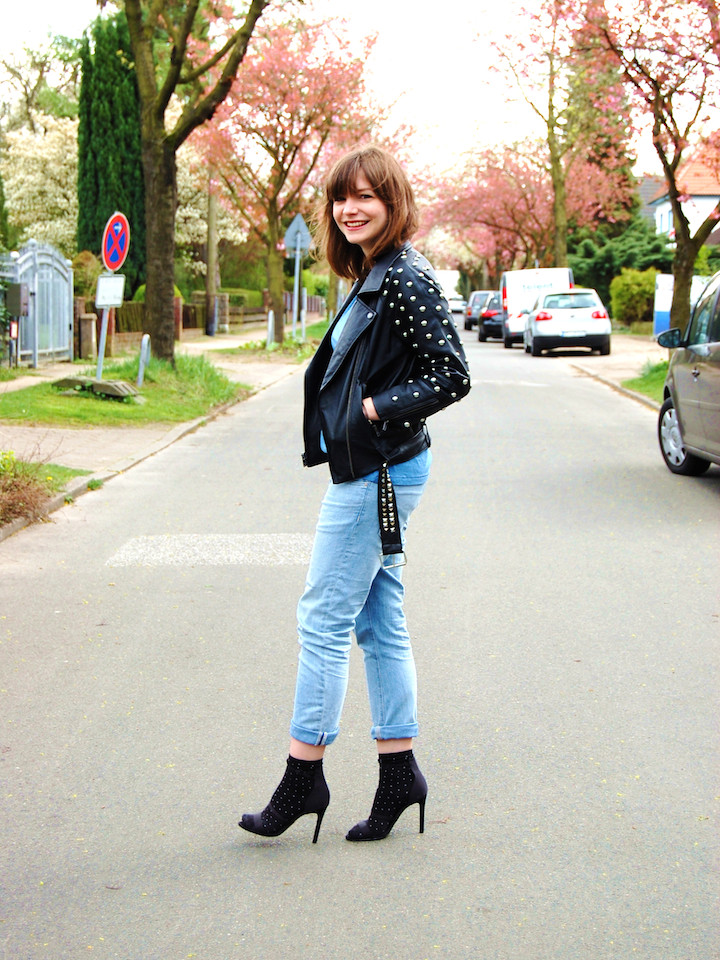 OUTFIT. I always overhear people's comments when I try something new (fashion wise), because I feel that it's my cup of tea what I wear (although I have to accept funny looks from others then). But sometimes I feel torn: like with heels and socks. Can you really do that? The point is that you have to hit exactly the right tone to pull this off.
A few days ago, I didn't want to wait anymore to sport my favourite sandals, so I just wore dotted socks under them. Okay, wearing black heels with black socks is more for the chicken-hearted people I guess. But I tried it and it was much more comfortable than wearing them bare foot. I kind of get those guys wearing sandals and socks now 😀
What do you think? Can you actually wear heels and socks?
shirt: COS – jeans: Zara – jacket: Asos – heels: H&M – necklace: New Yorker