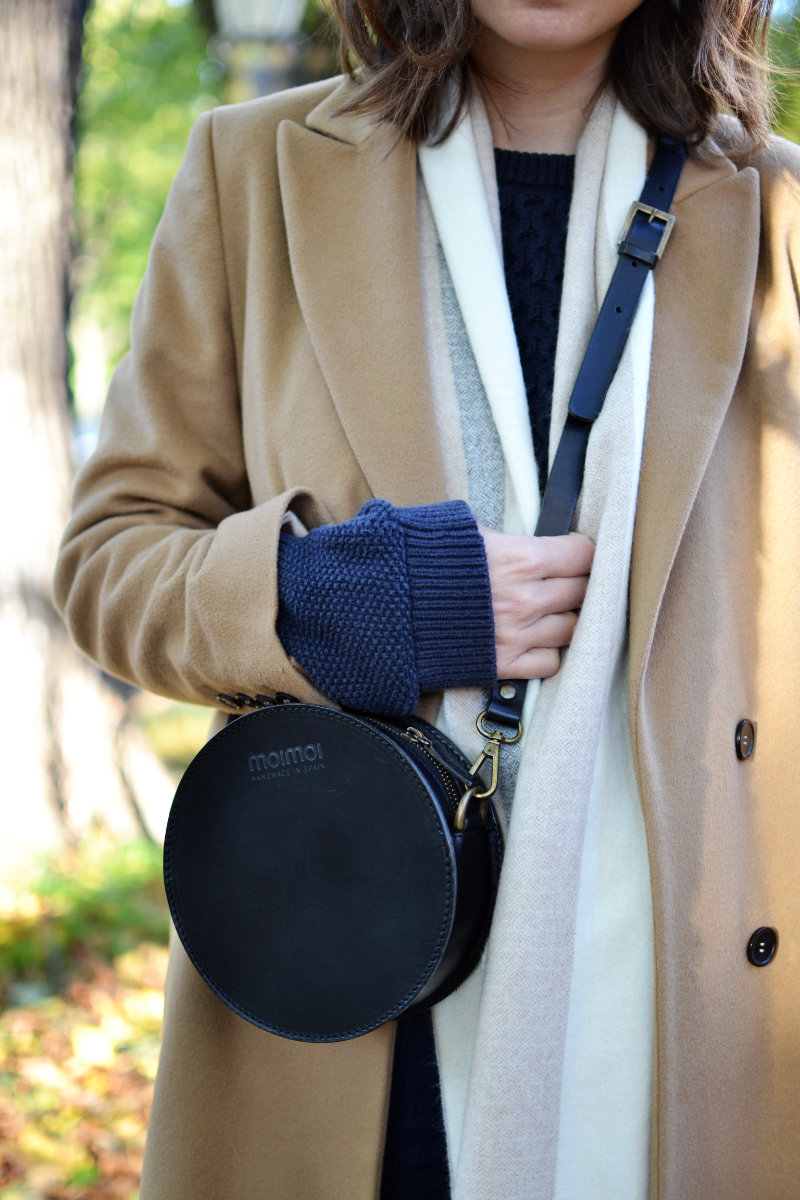 [This post contains sponsored items – find more info in the outfit details]
Okay, it's been a while. The last weeks just flew by and I had so much on my agenda that I couldn't even think about the blog for a second. Today I'm sneaking back in, acting as if nothing has happened to show you this fair fashion autumn look. 
This outfit – as it could be seen on an autumn Sunday during the last weeks – couldn't be more me. Nothing complicated but still chic enough to pass as Sunday best. Featured here: A pretty old sweater that had already gone to the "Sell" box, chelsea boots from fast fashion times, an even older pair of jeans, my beloved second hand camel coat and the round bag by MoiMoi*. 
And there's also another item: My new scarf by Lanius. I've started the habit of writing a birthday wish list with things I'd like to have for my big day and handing it – more or less inconspicuous – to my family to chose from it. The secret star of this years wish list has been this cosy scarf and I guess my family felt the same. I was so glad when I found it on my birthday table and spent the whole day wrapped up in it.
Told you – wish lists are so worth it! 😉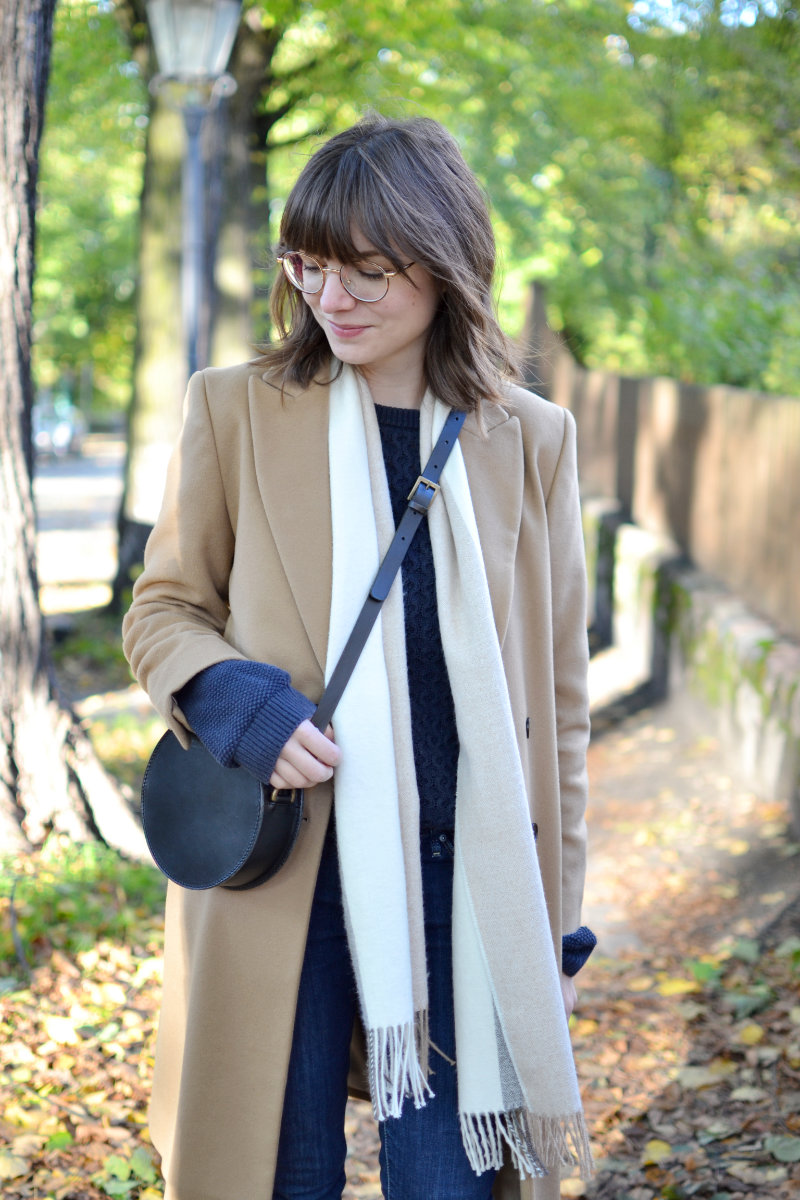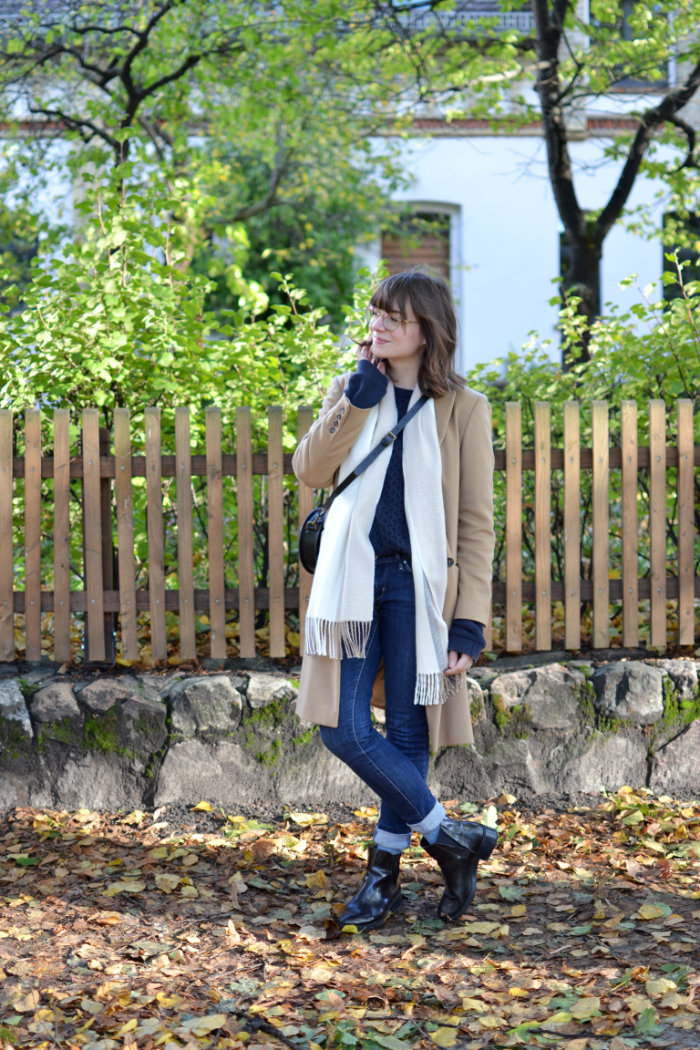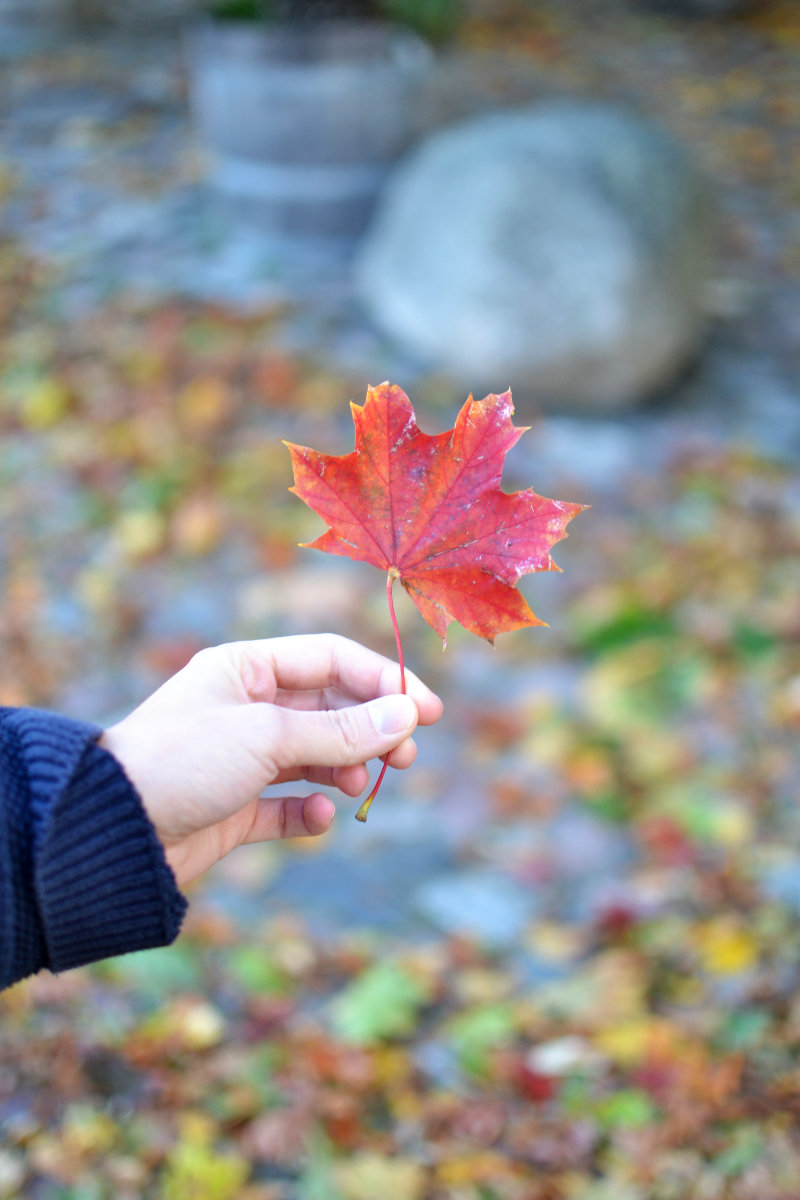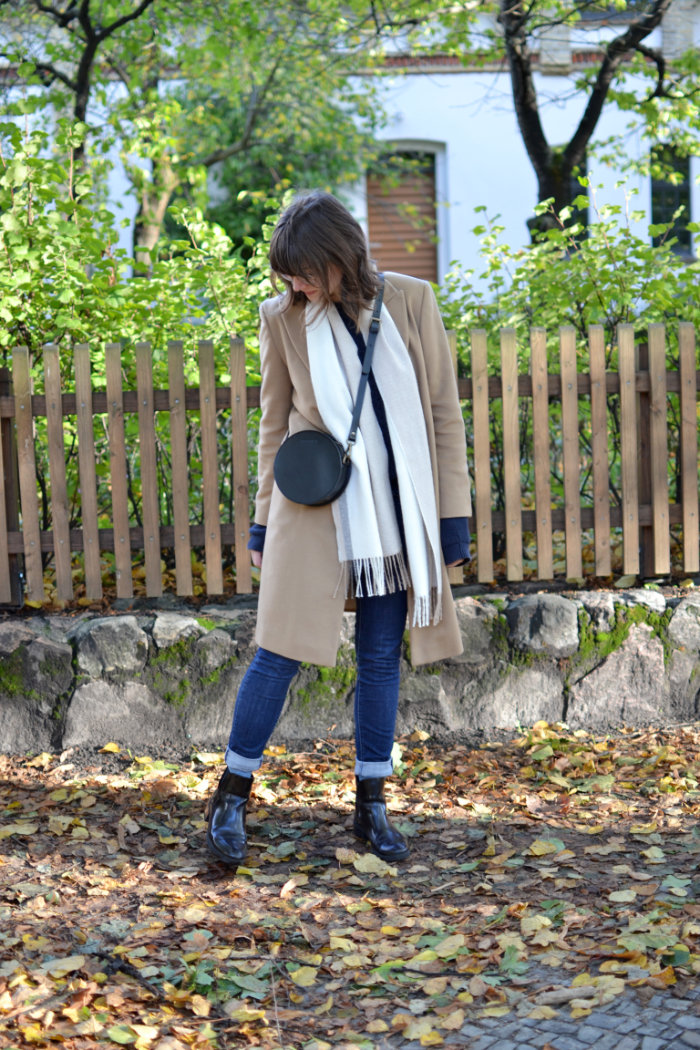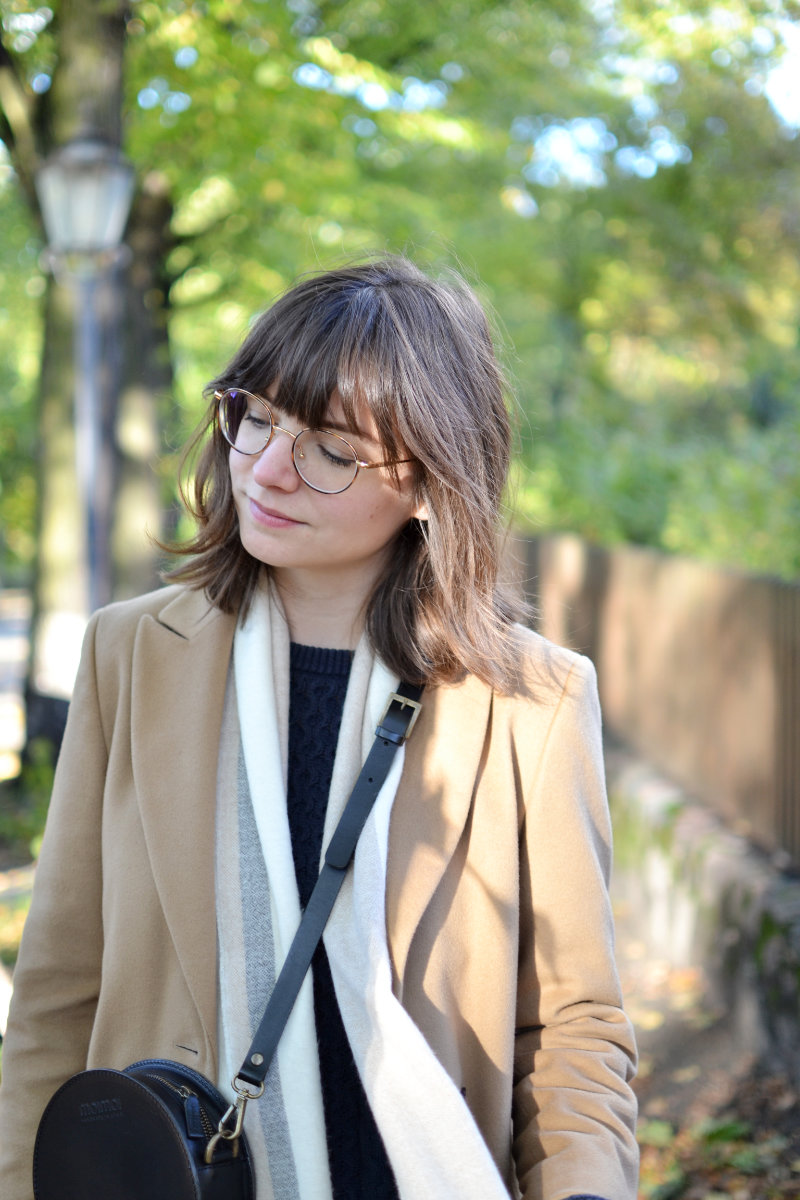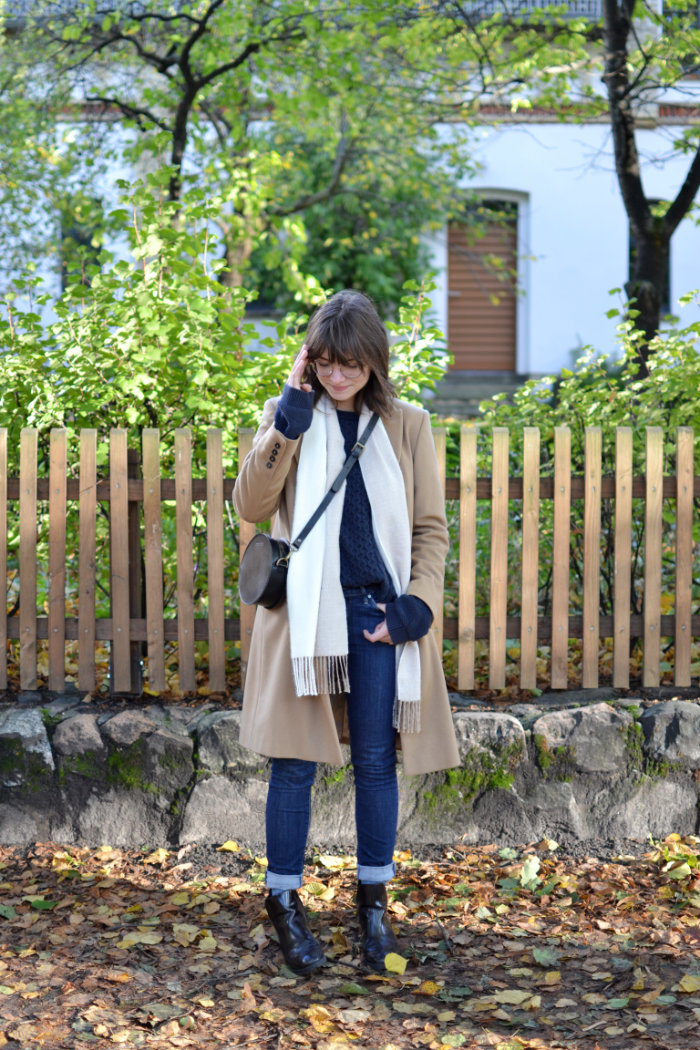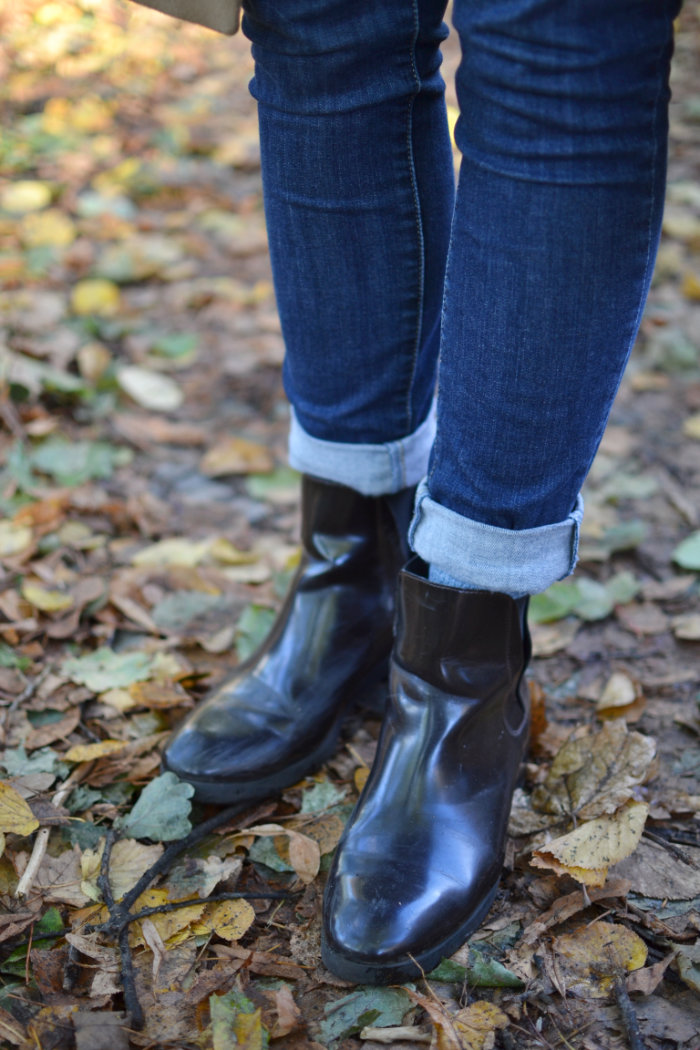 Outfit details: second hand coat | scarf by Lanius | old Levi's jeans, boots and sweater | bag by MoiMoi* (*gifted item)