Is it necessary to have a wardrobe especially tailored on a specific season? And do you have to put away all of your summer clothes at the end of September until spring arrives? Nay, say the girls from the Fair Fashion Squad and I.
That's why we'll present summer staples transformed into a winter wardrobe all week long. Bina from Stryletz und Anna and Esther from Kunstkinder Mag already treated us to their version of #SeasonsAreSoYesterday – today it's my turn!
A wardrobe for every season
I'm styling a very special piece from my wardrobe for you: My selfmade Slipdress! After I've worn it up and down during my 10 pieces, 10 outfits challenge I'm showing you another idea to wear it for winter today: Under your favorite sweater.
I've kept it quite simple with this outfit as I've just snitched the turtleneck and sneakers from my  last outfit post. I'm also wearing my three year old – but still cherished – bomber jacket as well as my Matt&Nat bag that's been my first fair fashion purchase.
What do you think of the dress+turtleneck combo?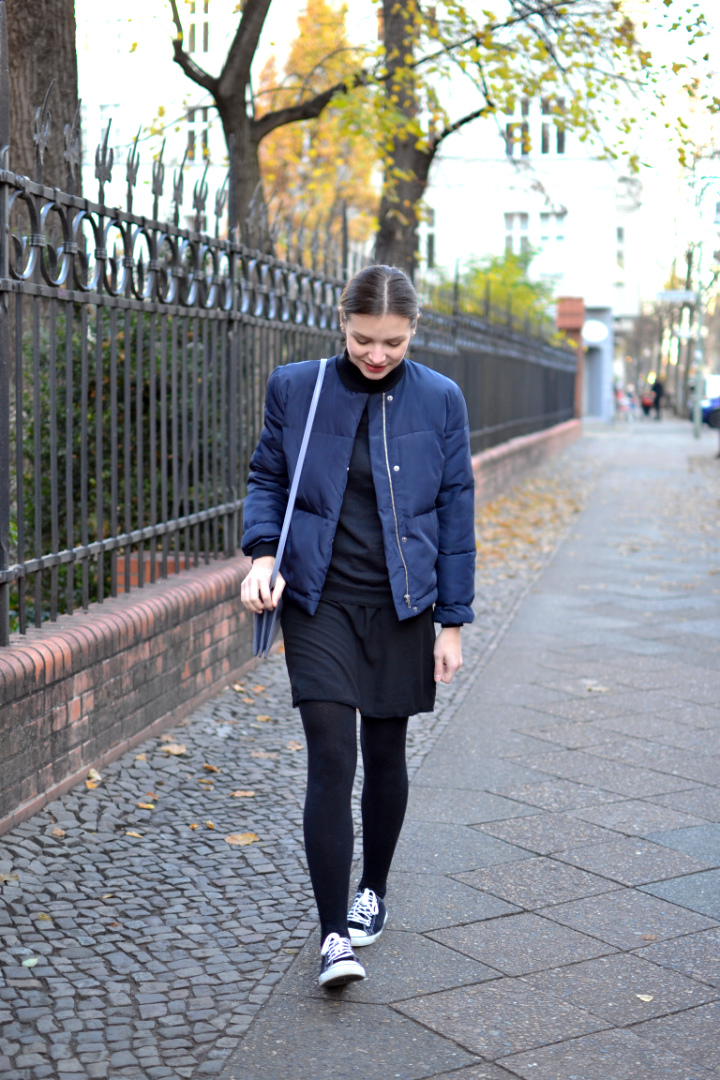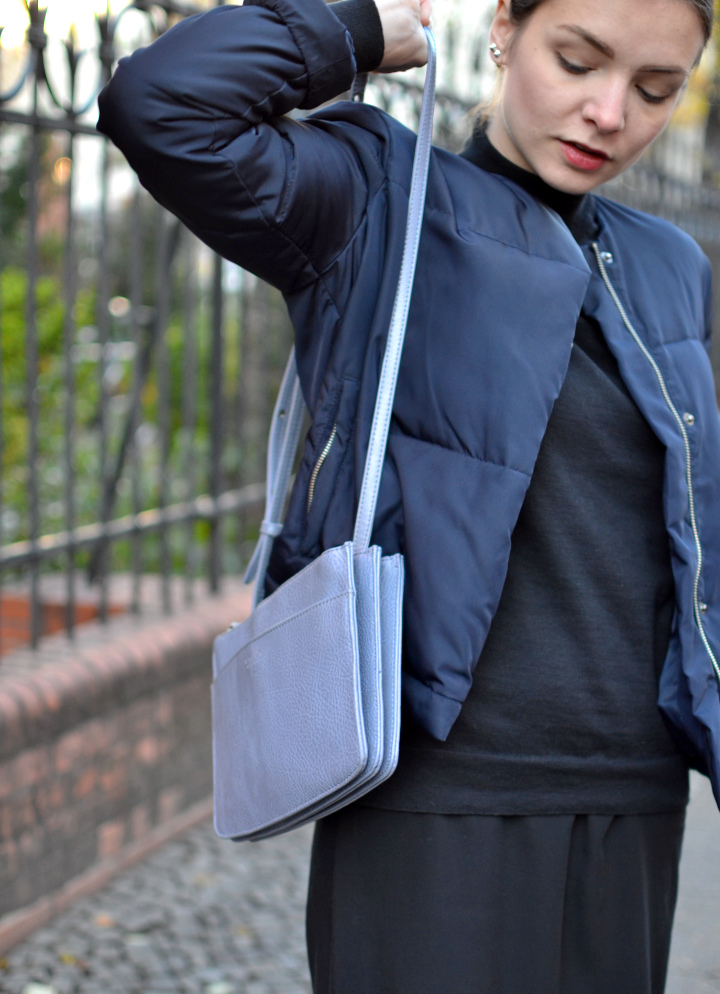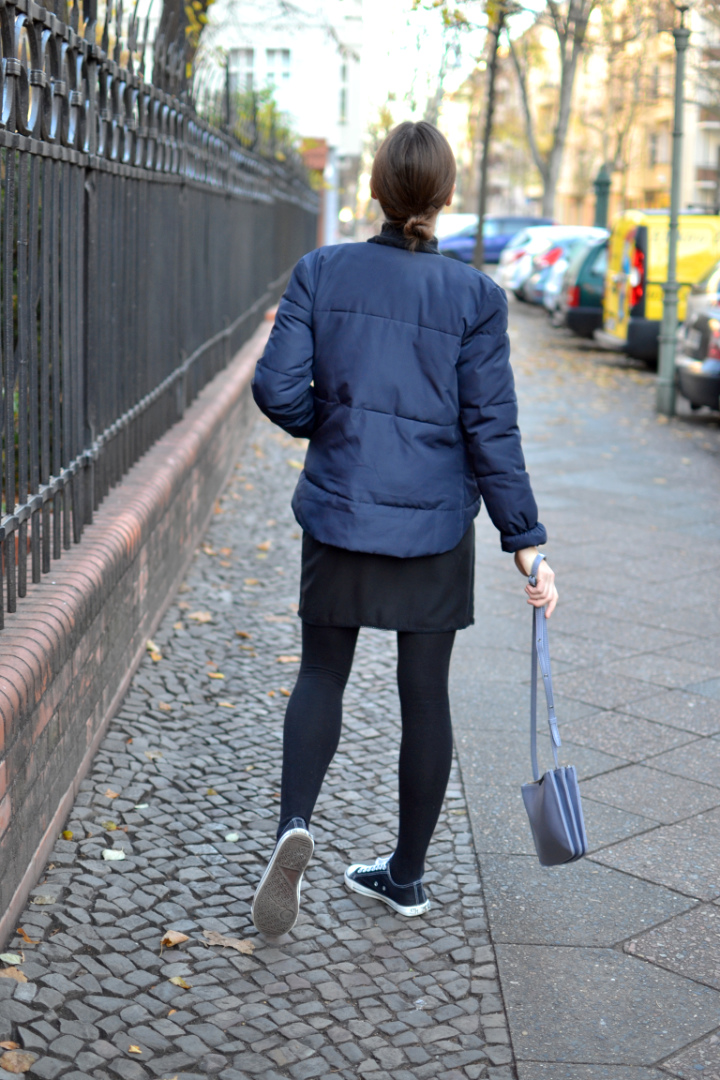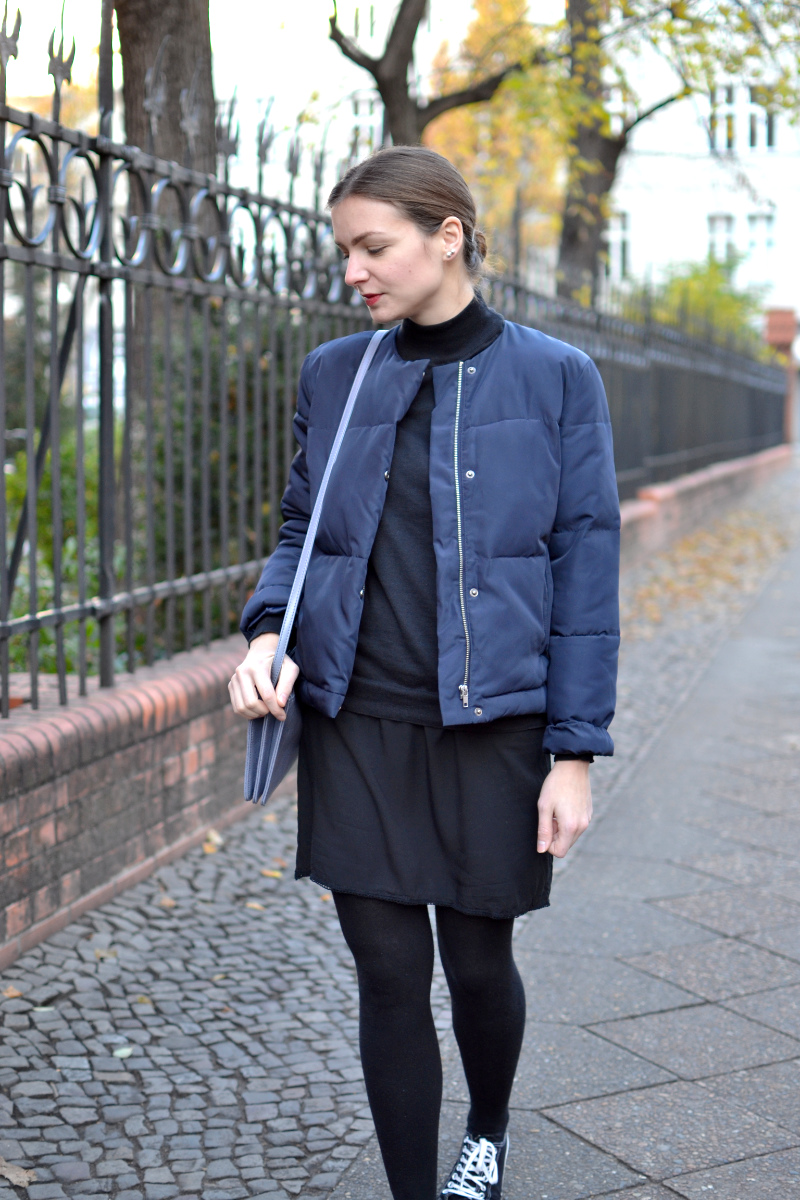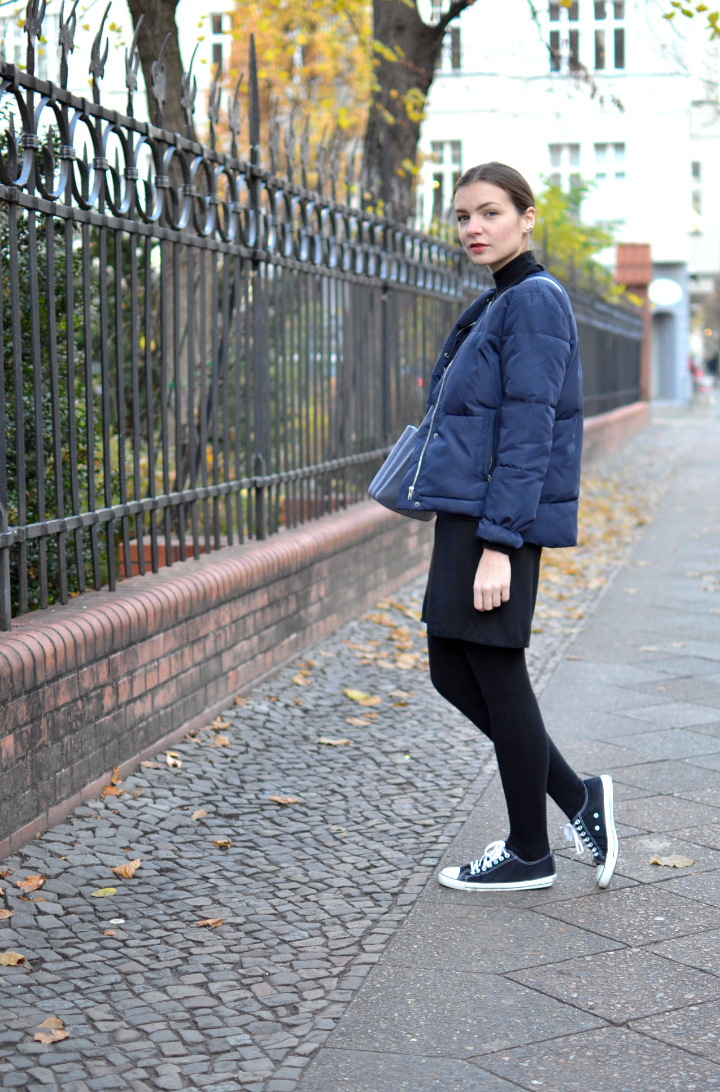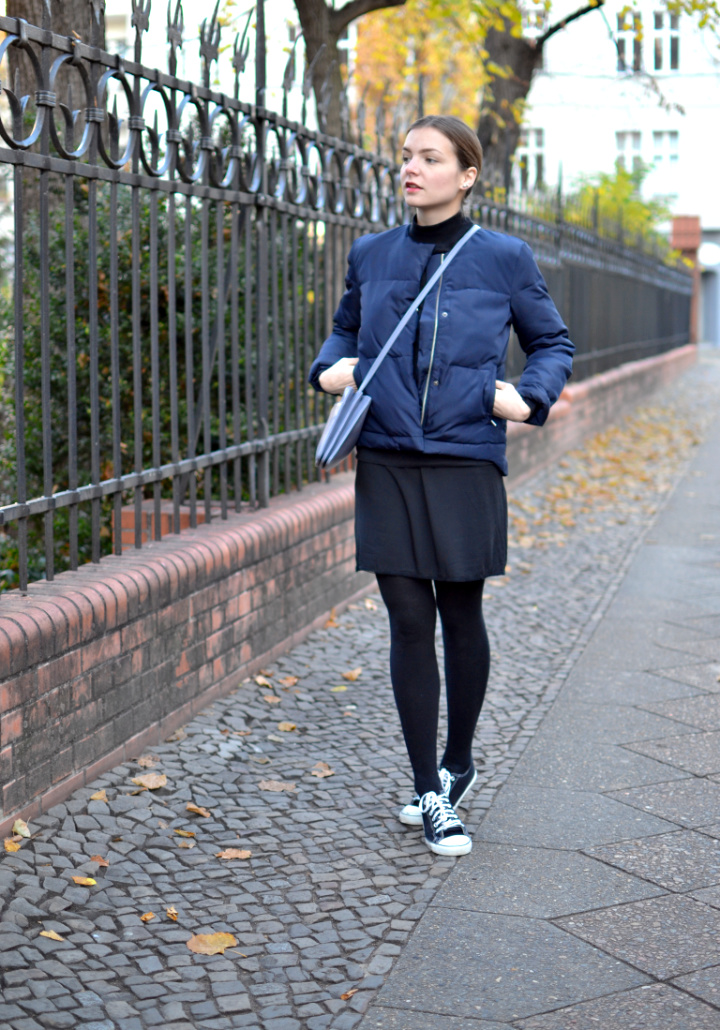 Want even more #SeasonsAreSoYesterday? Here's all other bloggers participating this week:
Monday: Stryletz
Tuesday: Kunstkinder Mag
Wednesday: at/least
Thursday: Justine kept calm and vent vegan
Friday: subvoyage & Nice to have mag
Saturday: Jäckle & Hösle
Sunday: Sloris & ein Rückblick im Noveaux Magazin