Maybe it's due to the excessive consumption of Penny Dreadful episodes these days that I needed to wear my silk scarf in an Ethan Chandler kind of way. Maybe it's the slightly cold weather that pronounces the end of summer and reminds me to wear my beloved scarf again before I have to swap it for a cozy wool scarf.  
But yesterday I just really really had to wear that scarf for a breakfast date – and with it a whole gang of second hand goodness: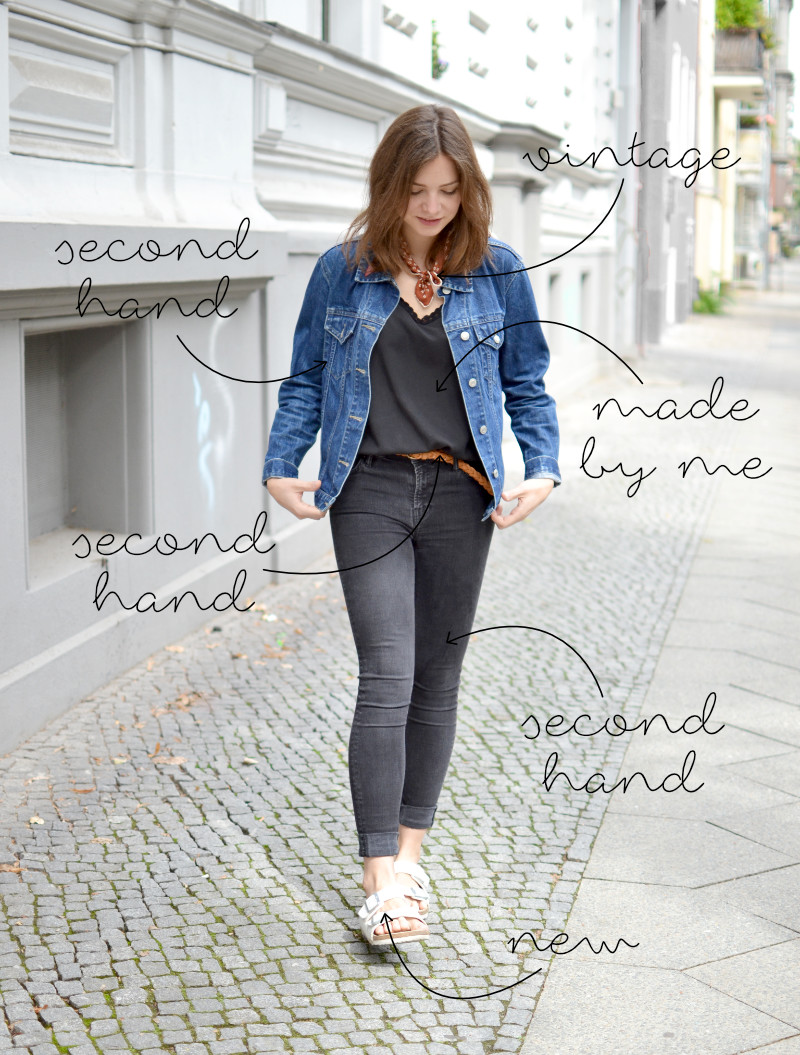 Am I proud? Yes! Only one and a half year ago I wouldn't have thought that I'd be so much into researching for second hand fashion online and in stores. Now I love to go on a hunt for new (old) treasures more than I used to love shopping the normal way. My second hand collection grows steadily and replaces the last fast fashion leftovers one by one.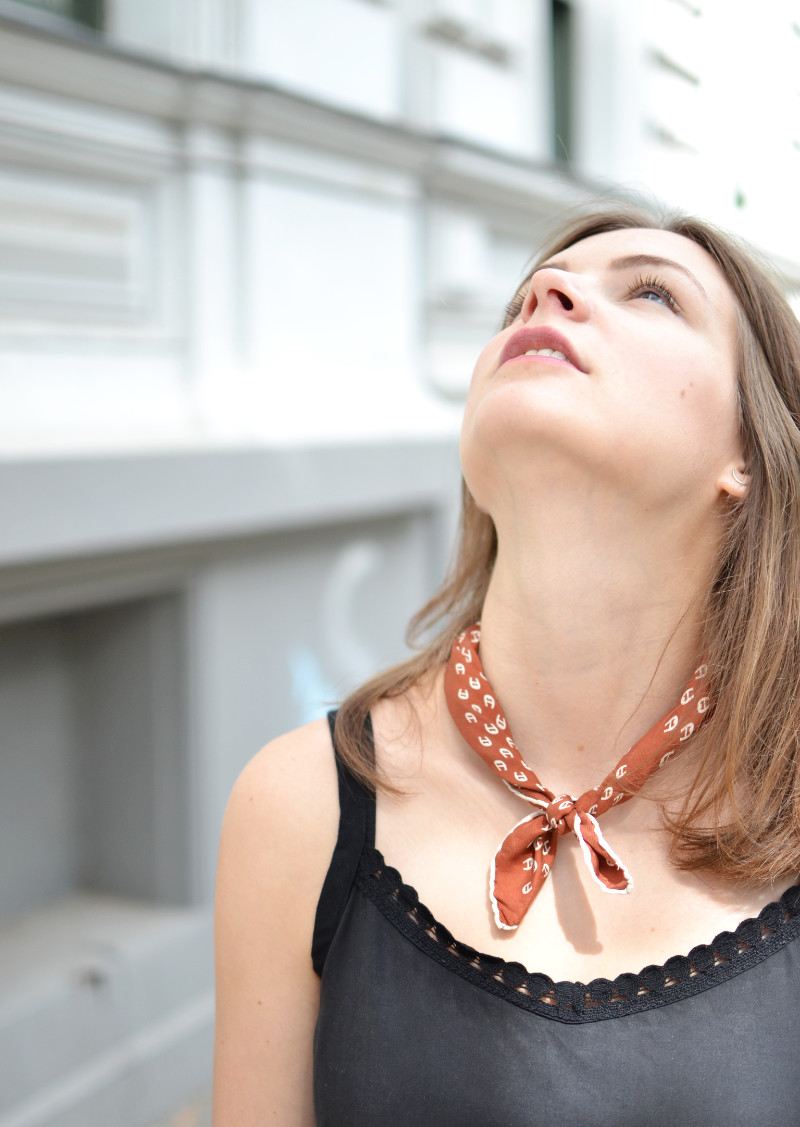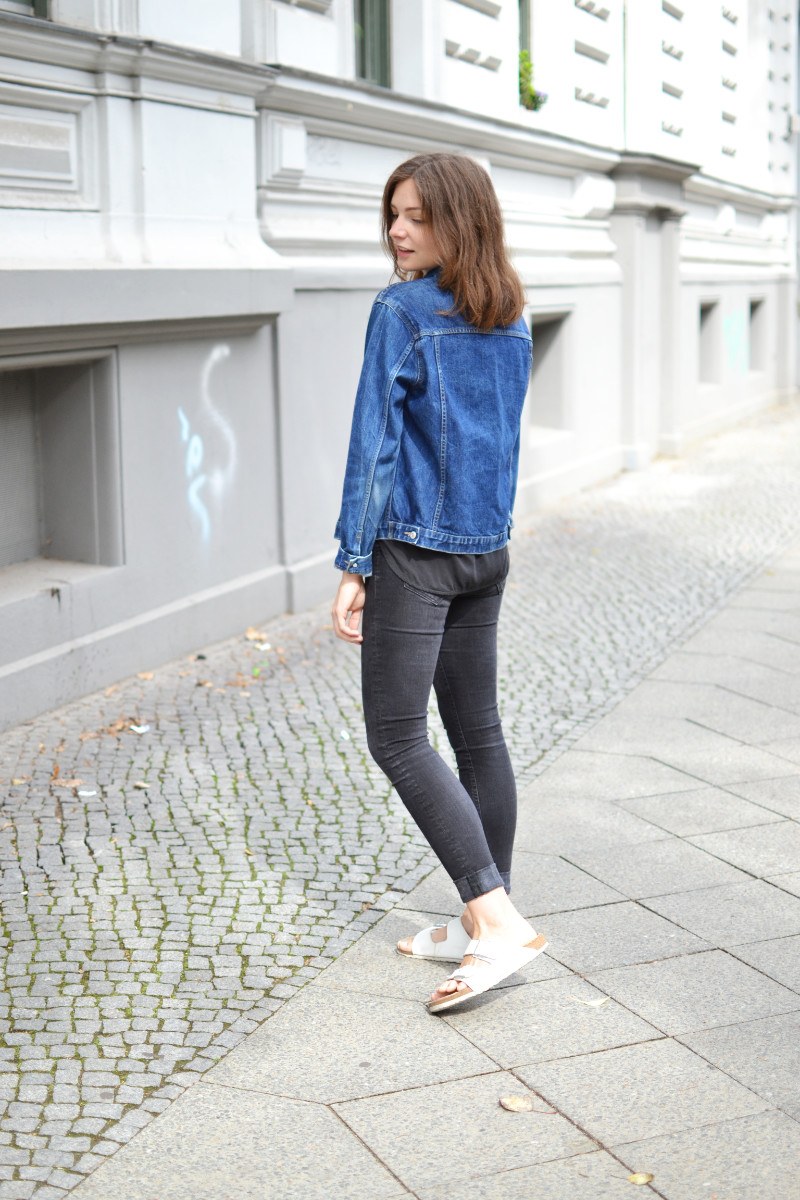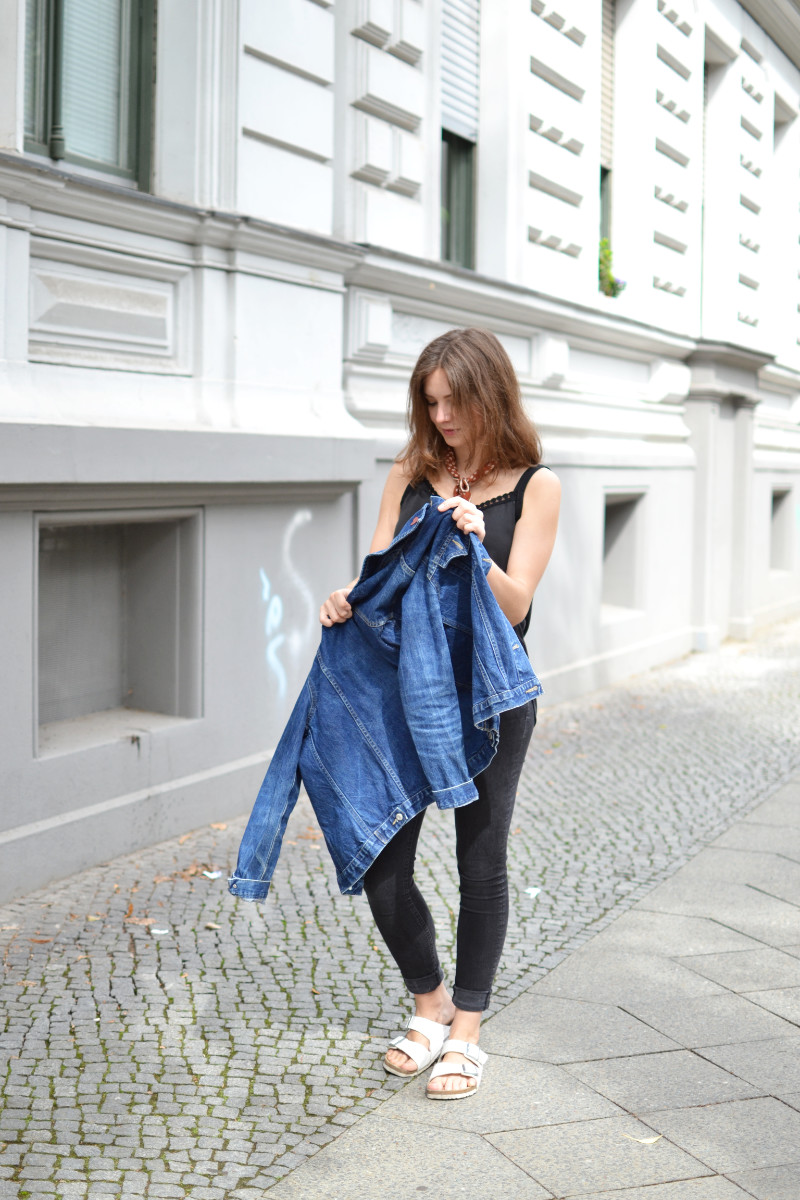 I'm also pretty proud on that camisole I've made a couple of weeks ago from an old blouse and some lace. I guess it will become a favorite in winter when I can wear it together with a heavy knit.
Have a great week!