This post is part of my 10×10 spring challenge. Read more about it here.
To be honest: We only have 6°C here in Berlin today – I can only dream about wearing a look like this. Nevertheless I refuse to sport only warm knits in my spring(!!!) 10×10 challenge. Although that would have been a little more realistic. Let's just say that my outfits are supposed to inspire getting dressed for the warmer weather that (hopefully) will arrive during the next few weeks. 
I've combined my jumpsuit and the dotted blouse for today's outfit and came out with a breezy summer look. I've rolled up the sleeves of the blouse a lot and thought that this would come out a little too bulky but you actually can't tell because the fabric is really thin. I'll memorize this for when it gets really warm 😉
Outfit rating: 7/10. Still not super happy with that blouse – but I like the rest of the look. Next time I'll knot the blouse some inches below so that the waistline drops a little.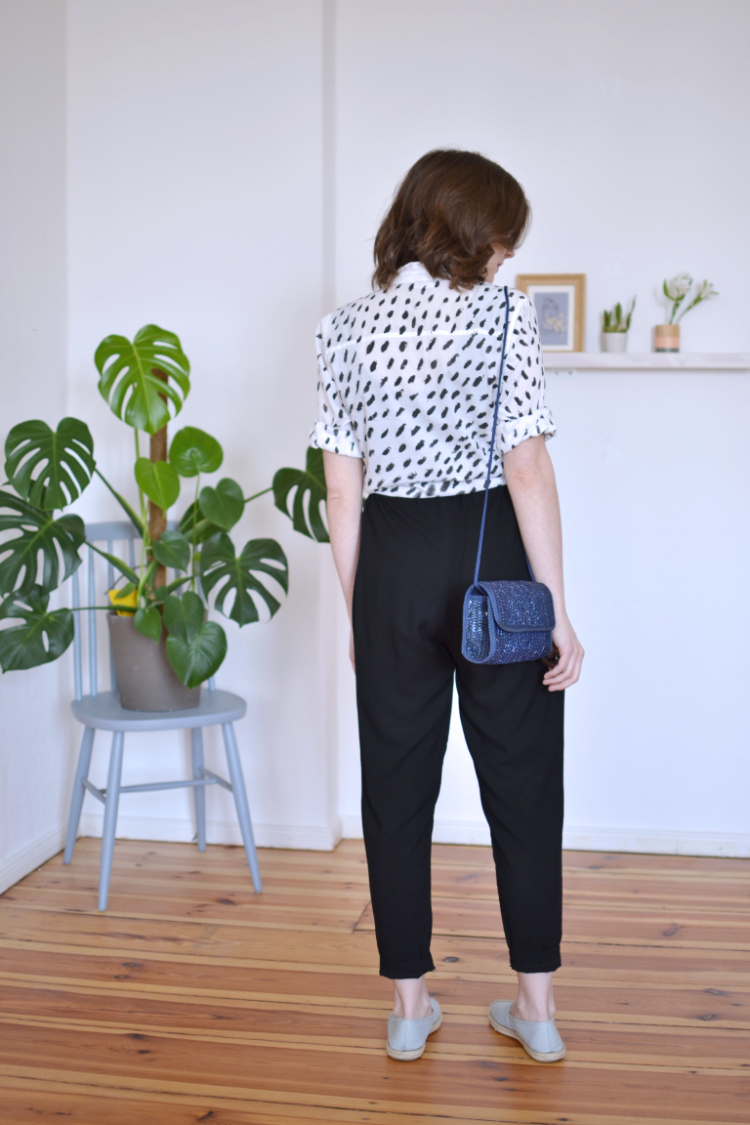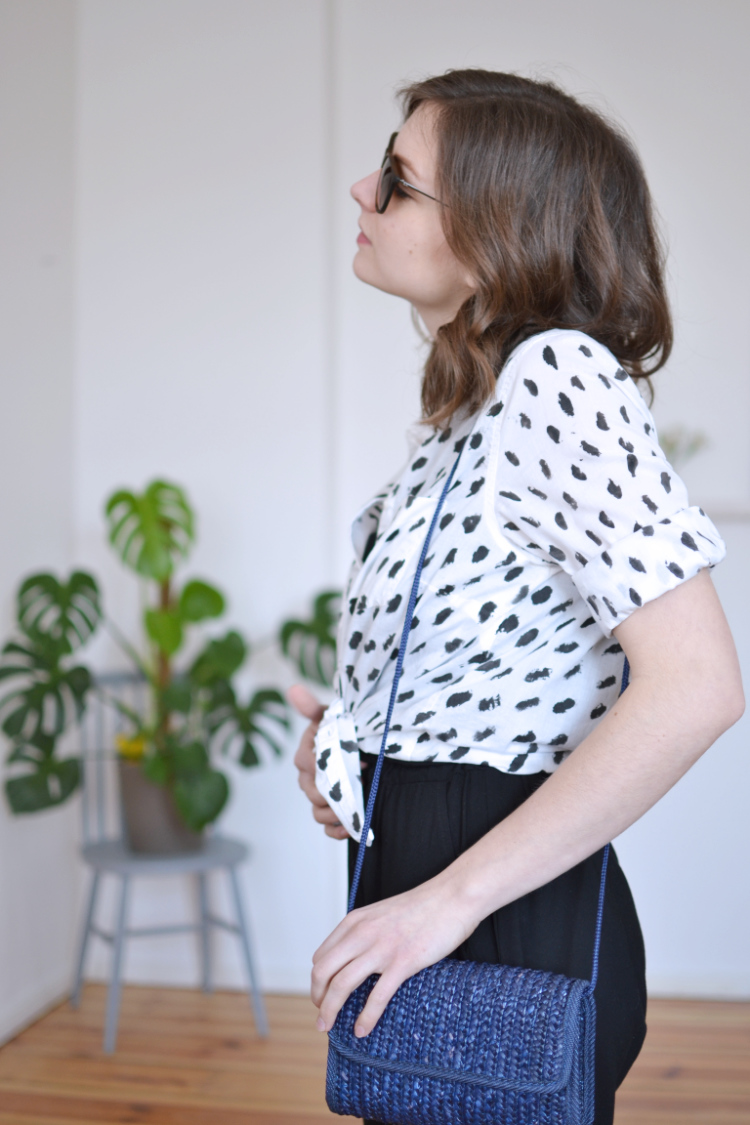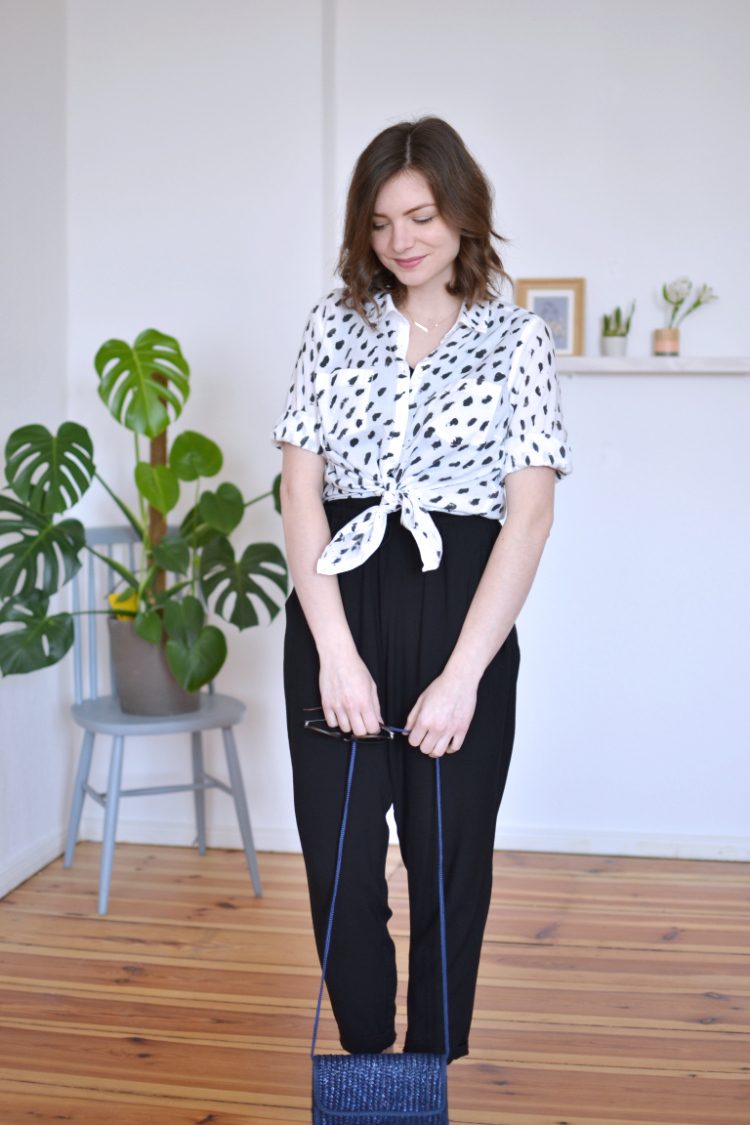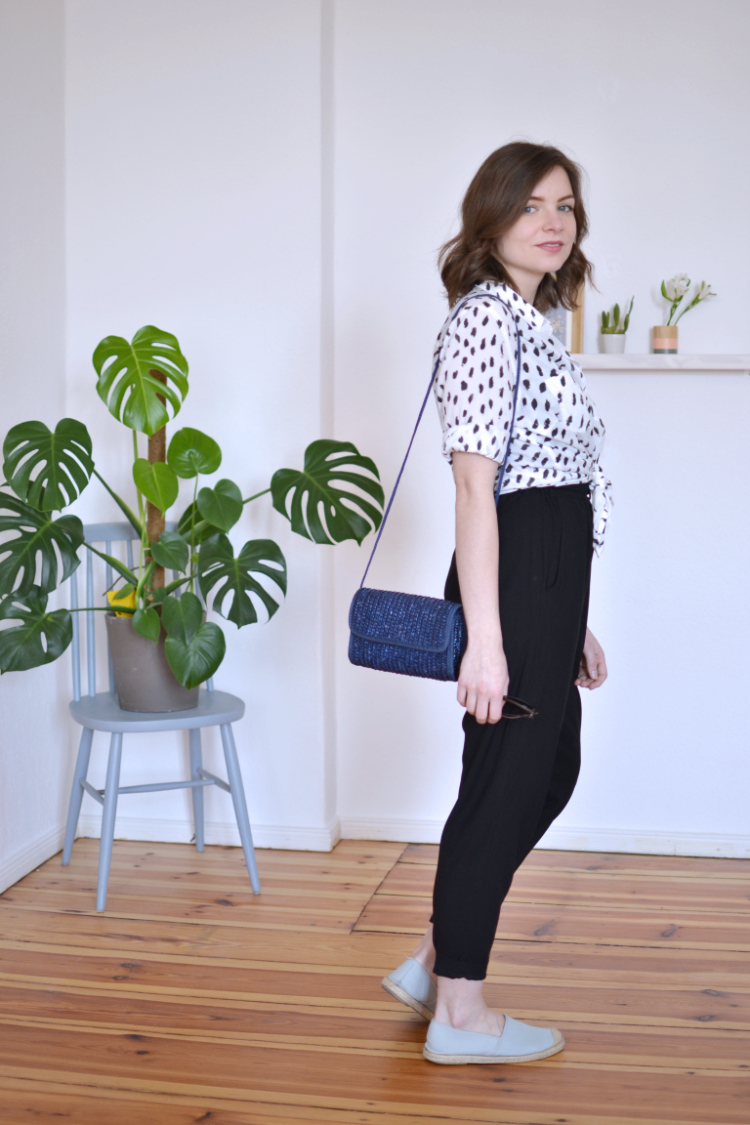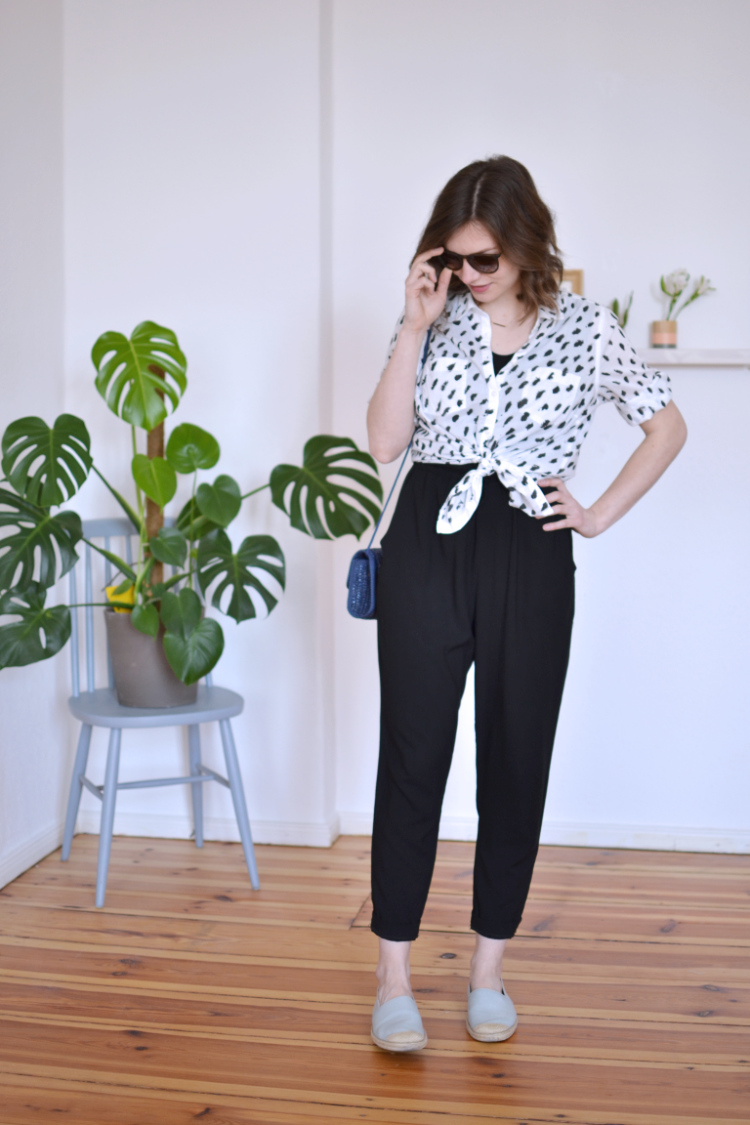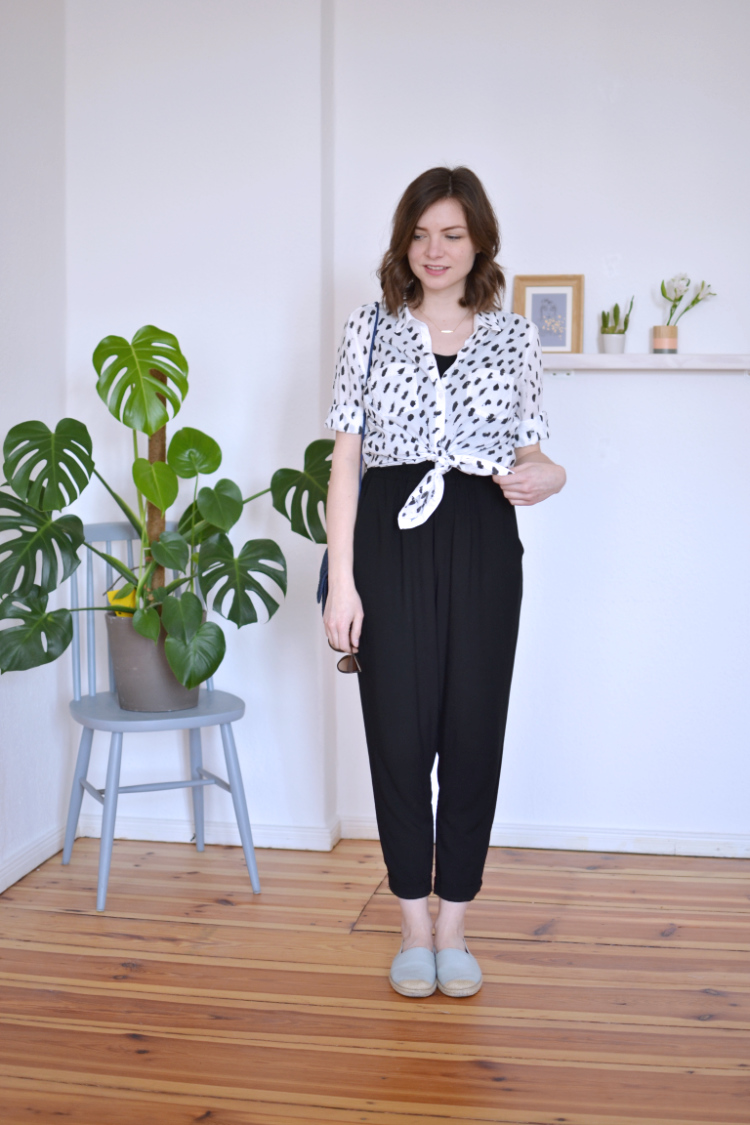 I'M WEARING: second hand blouse, old jumpsuit, espadrilles by Grand Step Shoes, bag from the flea market, second hand sunglasses