[This post contains sponsored items, you can find more info in the outfit details]
This post is part of my 10×10 spring challenge. Read more about it here.
It's literally taken me ten seconds to pull this look: But only because I've been wearing it like this on a Sunday a couple of weeks ago und I l o v e d it! It looks very chic, leaves enough space for a good brunch session and still looks good at the museum afterwards (you might have noticed: that is exactly what this Sunday looked like ;)). 
Although I like my looks a little oversized I was somewhat worried that there was too much volume in the top before I tried the shirt and the dress together. My fear of looking like I was stuck in a potato sack was luckily unfounded. Thanks to the tighter part at the legs I think that the outfit looks good – and has just the right portion of French flair going on!
Outfit rating: 10/10. Très jolie – I'll be seen sporting this again!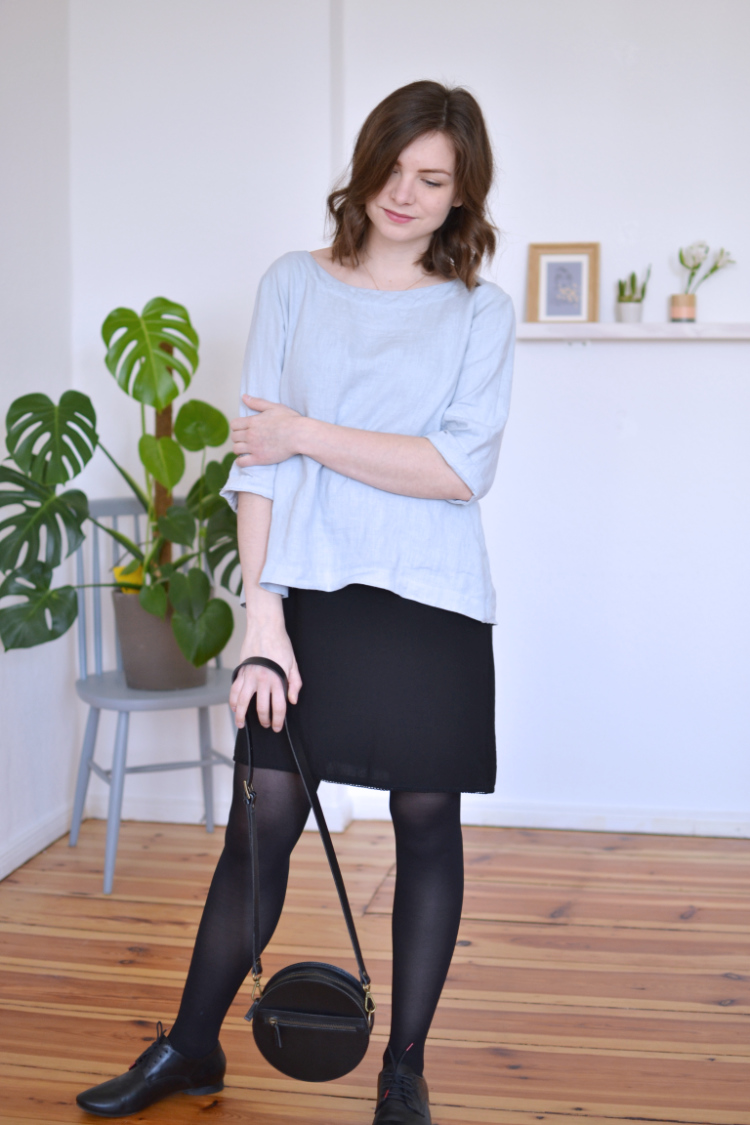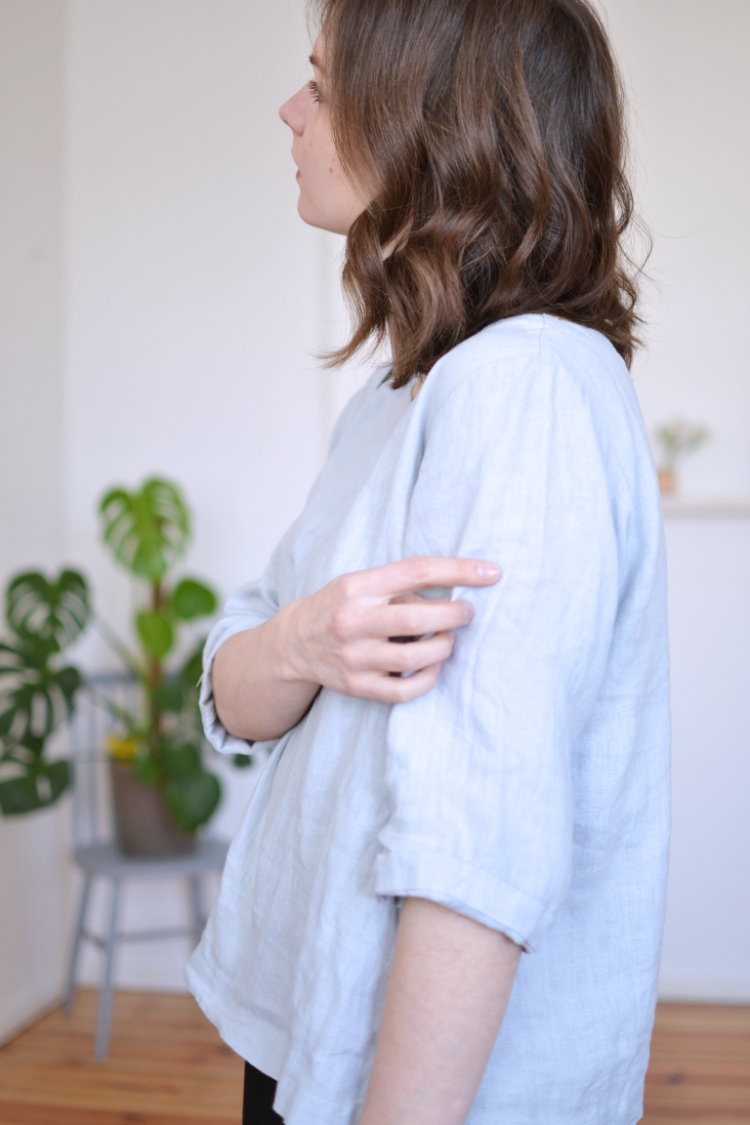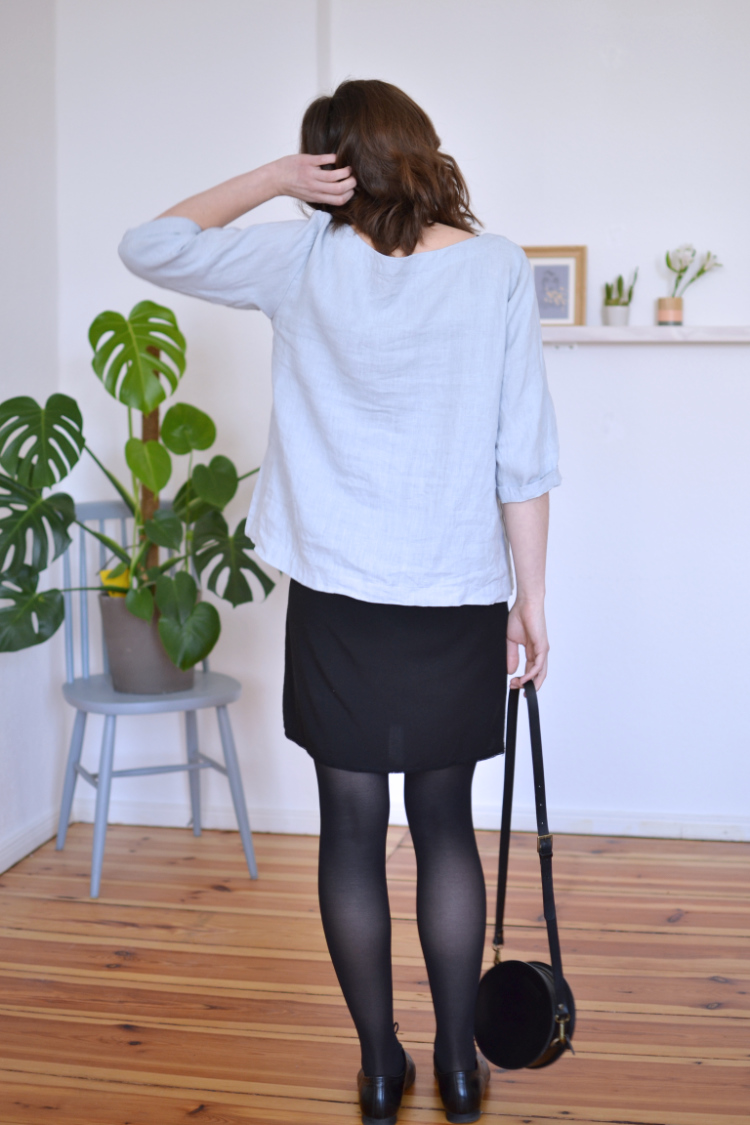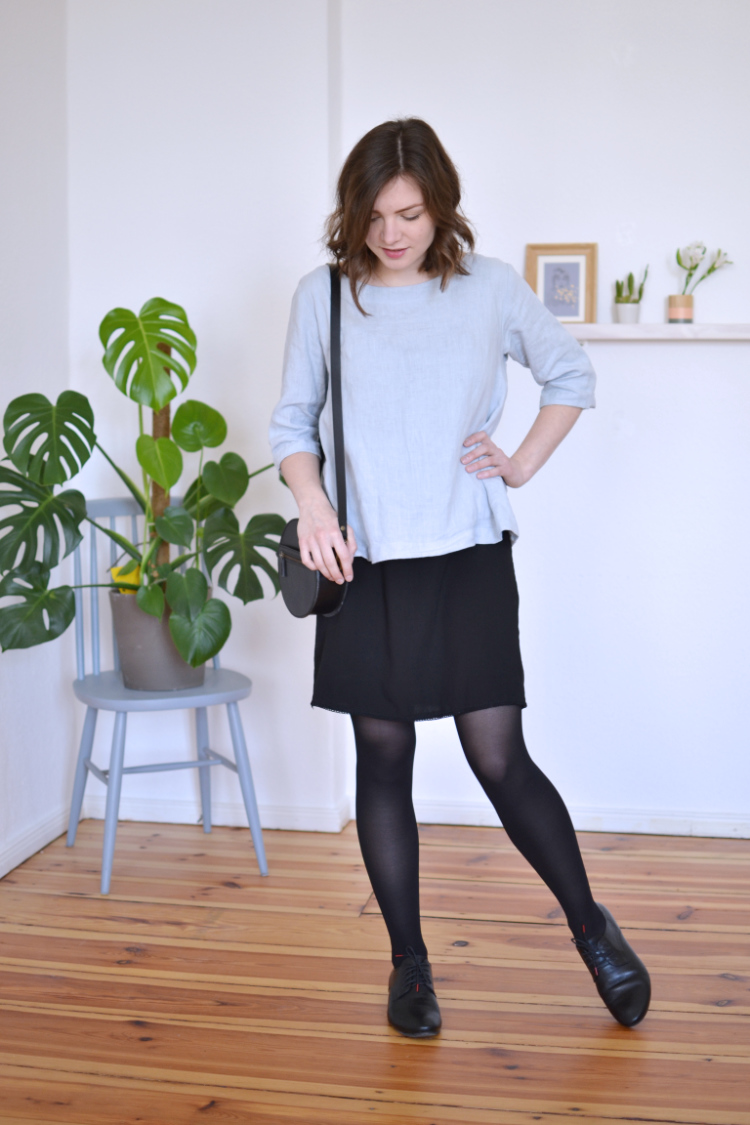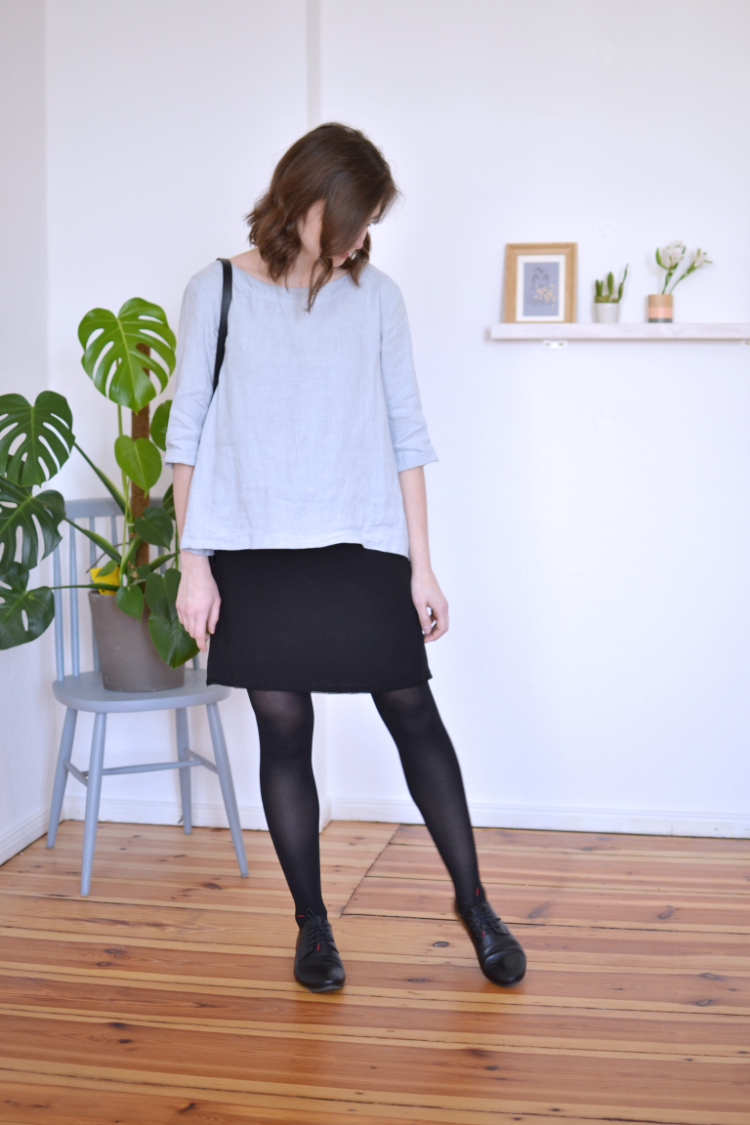 I'M WEARING: January top by notPERFECTLINEN*, selfmade slip dress, lace-up shoes by Think! Shoes, bag by MOIMOI Accessoires* (*gifted items)