This post is part of my 10×10 spring challenge. Read more about it here.
Okay, so here it comes: The first outfit of this 10×10 challenge that I am really not a fan of. Do you remember my doubts about that denim skirt? Well, this is what is meant: This outfit looks a little too old school for my taste…
Maybe I'm accusing the denim skirt falsely. It could be the tights as well. Or it's the shoes that make the look a little uptight. Next time I'll definitely try this one with espadrilles and bare legs to make it look a tiny bit more casual. I liked this a lot more about the last outfit idea with the denim skirt!
A couple more words on the blouse: I'm not really confident about this one either. I bought it last year at the second hand store and had already sorted it out, until I re-discovered my black fabric paint one evening and started painting dots on it for two hours straight 😀 I actually like how the pattern came out (if you don't look too close at the back part) but the fit is not the best – I'll reconsider this one after the summer.
Outfit-Rating: 6/10. Not quite there yet.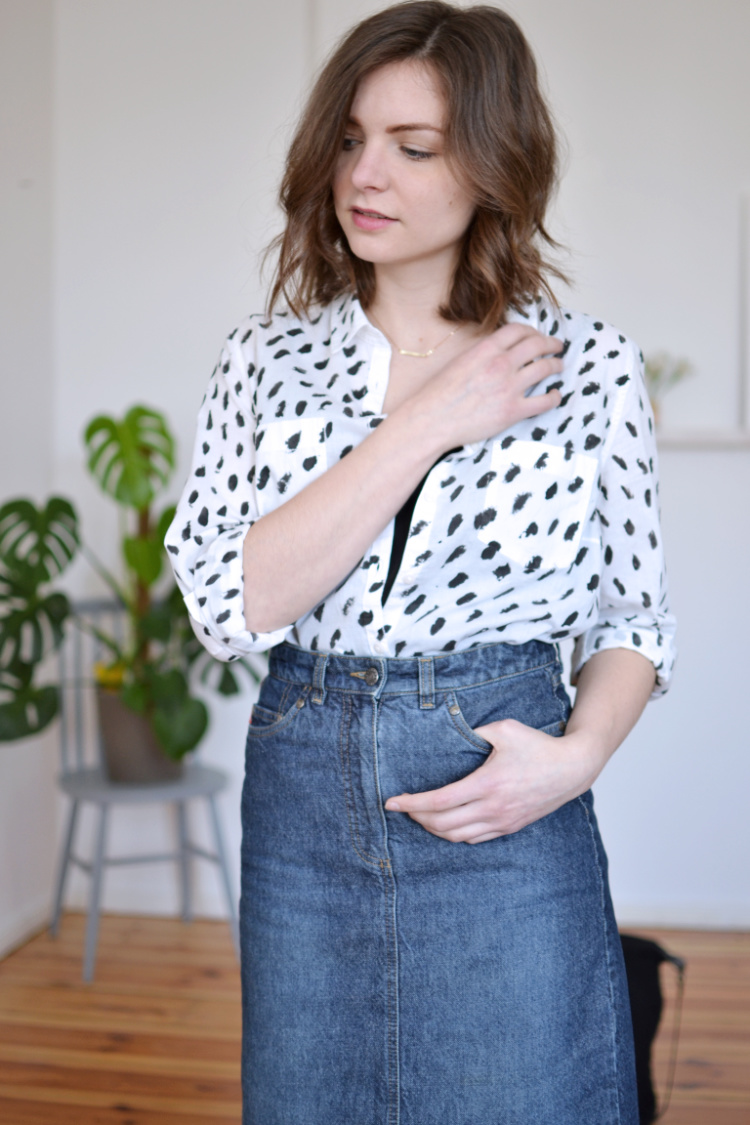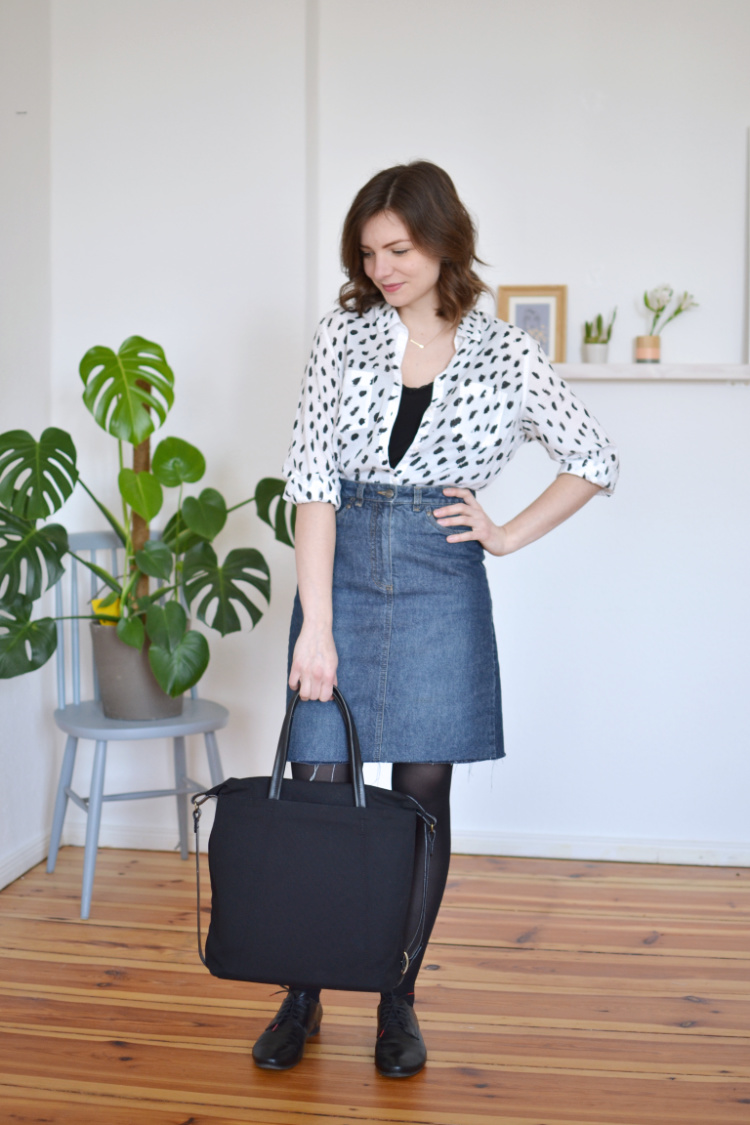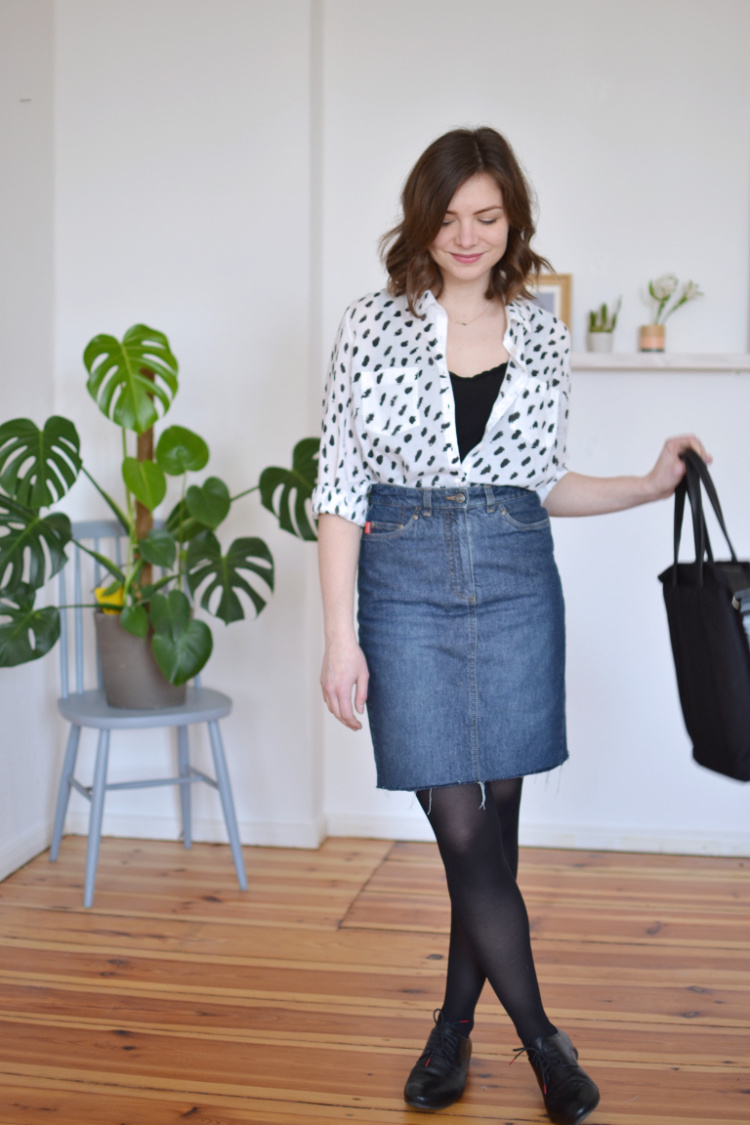 I'm wearing: second hand blouse and skirt, lace-up shoes by Think! Shoes, selfmade slip dress, bag by Thisispaper
Hope you're having fun during the easter holidays – the next outfit will be online on Monday.