[This post contains sponsored items, you can find more info in the outfit details]
This post is part of my 10×10 spring challenge. Read more about it here.
May I introduce? The next three protagonists of my 10×10 Capsule Wardrobe Challenge: denim skirt, slip dress and kimono knit. You might know latter from this outfit post and a couple of Instagram pictures. Right now I'm wearing this piece with almost every outfit and it magically (or through my closet's monochrome color palette) matches everything! 
I've already introduced the jeans skirt to you last summer and mentioned back then that I wasn't 100% happy with its length. Jeans skirts are kind of tricky because they used to be such a huge trend and have a rather outdated image now (at least for me ;)). Even now, I'm not entirely sure if I like the second hand denim skirt completely. I do like it a lot more now after I've shortened it and created the raw edge detail.
The slip dress was sewn by me last summer and can be easily called one of my best sewing projects to this date. Not because it's the best thing I've ever made but because it's tremendously versatile: It worked as the perfect piece for my first 10×10 Challenge in autumn, as an undergarment with a chic wedding guest dress and now as a top.
I must say that these three pieces make a great team together – a better one than I would have expected. I'd wear this outfit for a weekend date – with a couple degrees more on the scale 😉
Outfit rating: 9/10. I'm surprised – the denim skirt exceeds my expectations in this combination.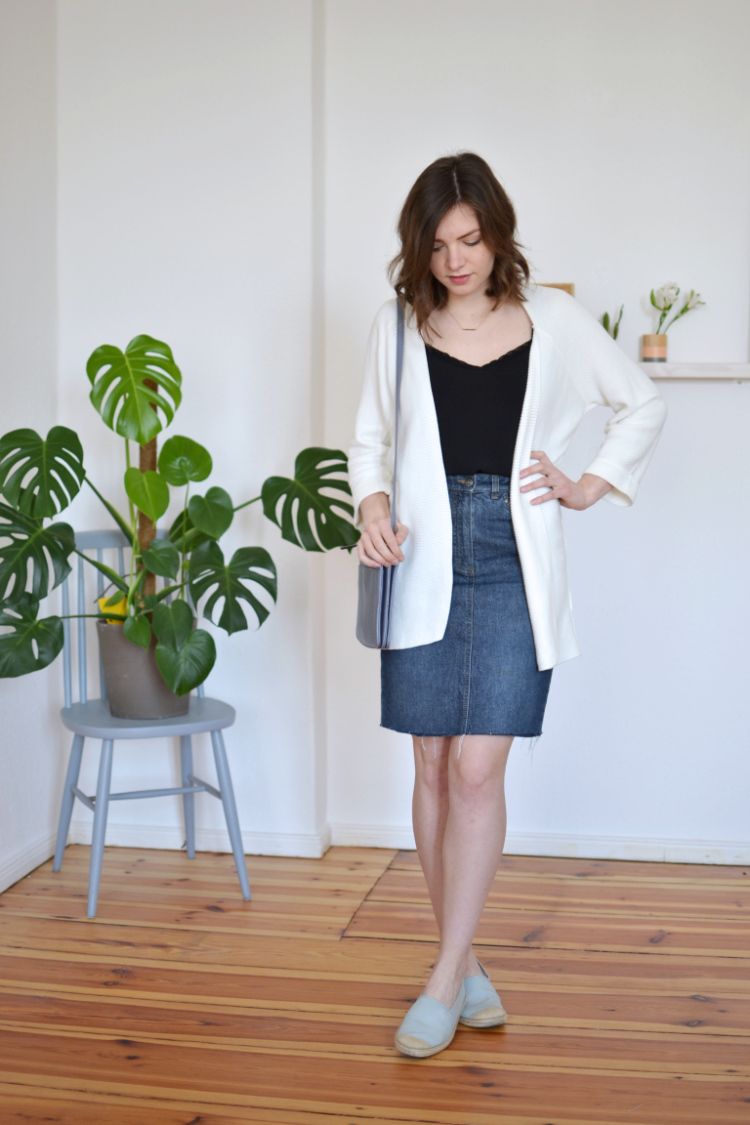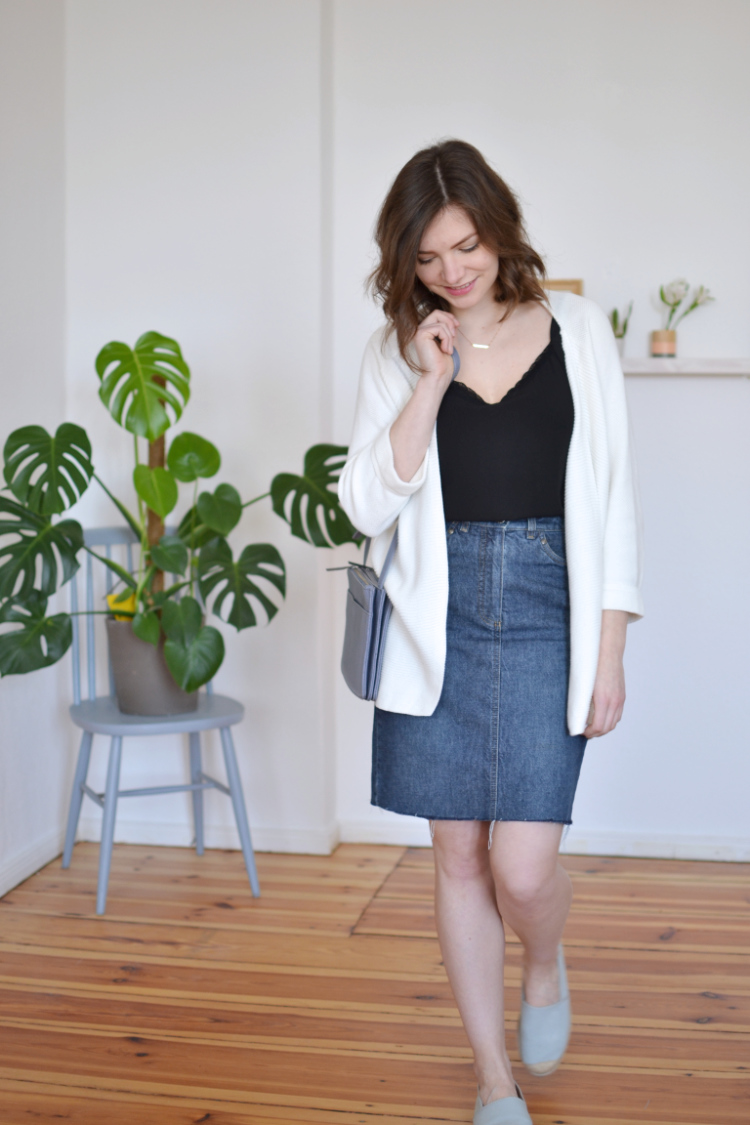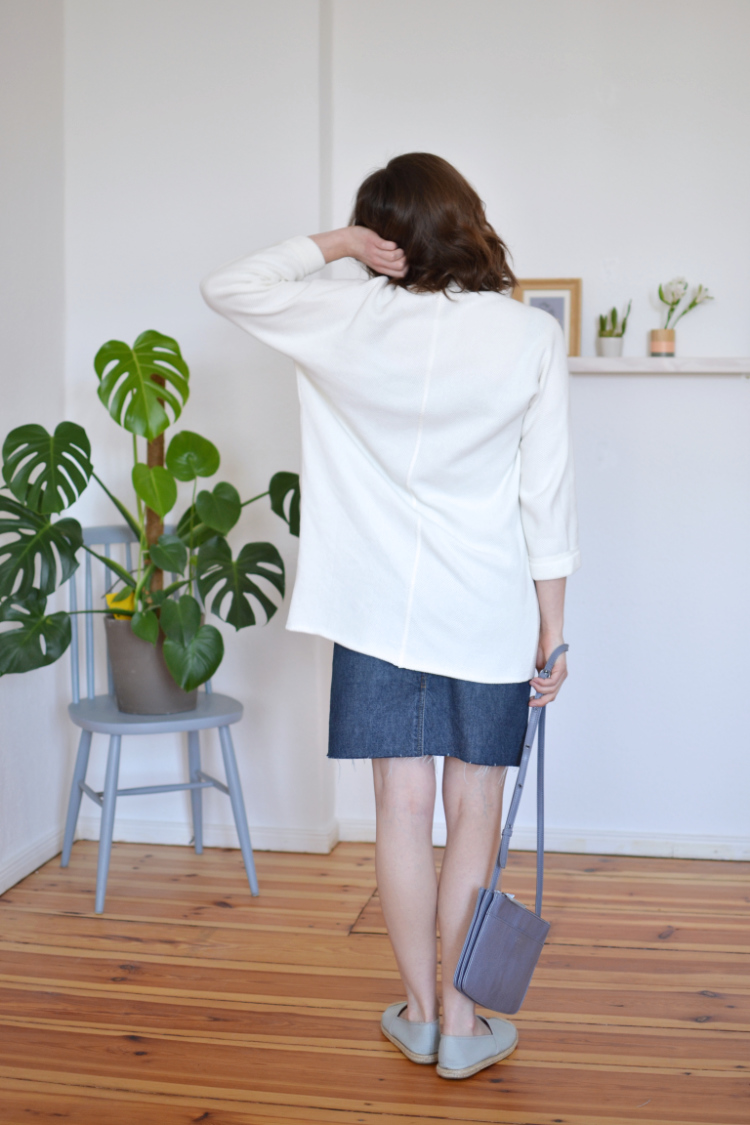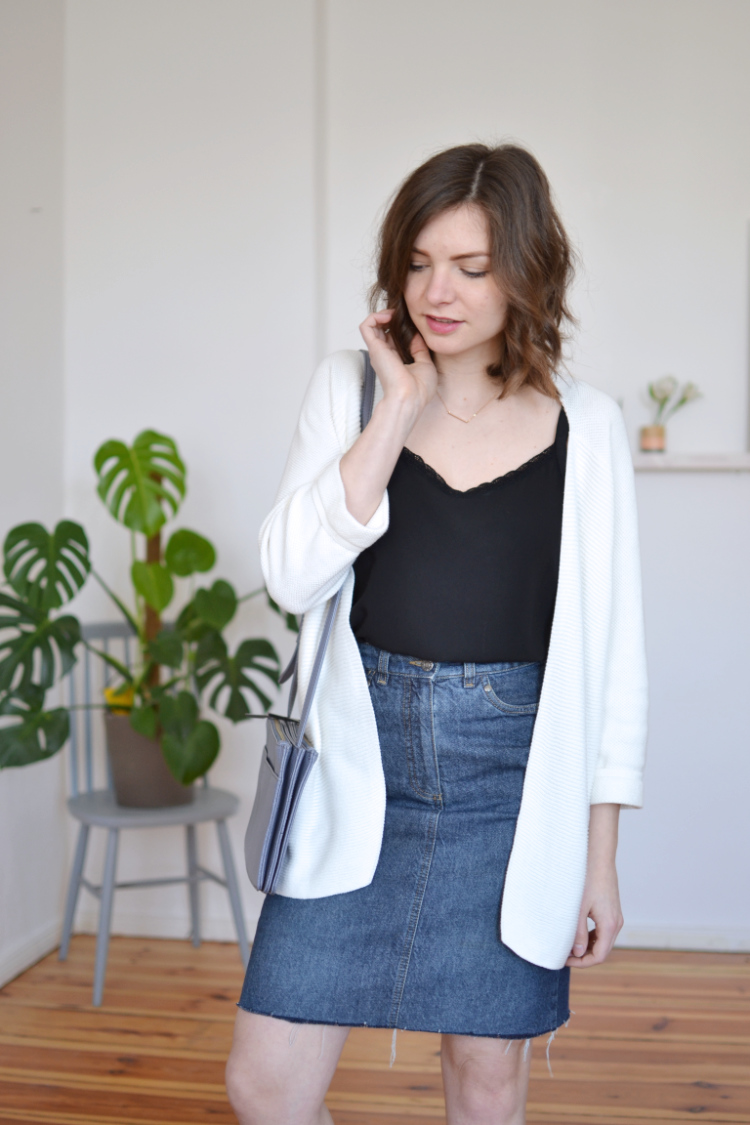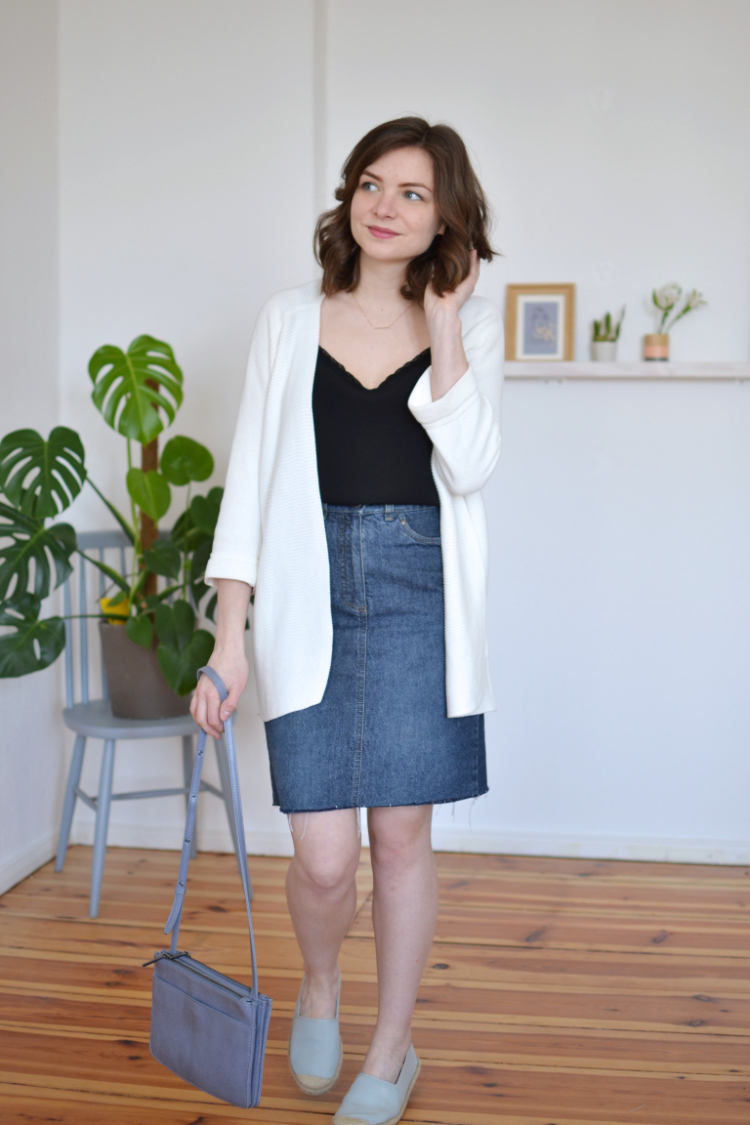 I'm wearing: cardigan by Maas Natur*, slip dress made by me, second hand denim skirt, espadrilles by Grand Step Shoes, bag by Matt&Nat (*gifted item)