[This post contains sponsored items, you can find more info in the outfit details]
This post is part of my spring 10×10 challenge. Read more about it here.
You can't go wrong with a little blue in your outfit – or in this case with an all blue outfit. As I've explained in my 10×10 introduction post blue is my favorite color. It doesn't even get too much in this combination. 
The second outfit from my 10×10 spring challenge is what you'd likely be seeing once a week from me. In order to make this jeans-and-blouse-combo not too boring I've chosen to spice it up through some small details: I've tucked the blouse into the front part of the jeans to add a little more structure to the voluminous top part of the outfit. I've also turned up the jeans hems once to create a thick cuffed hem that has a little more spring feel to it (this also makes a perfect match with the espadrilles).
It's not by chance that another blouse from notPERFECTLINEN (you've seen the other one in yesterday's post) has made it into my 10×10 selection: All I want to wear right now is linen – I'll be extending my collection with a beautiful pair of pants soon…
Outfit rating: 9/10. Did I say that I love blue? This is a solid everyday look that I'll be soon wearing again.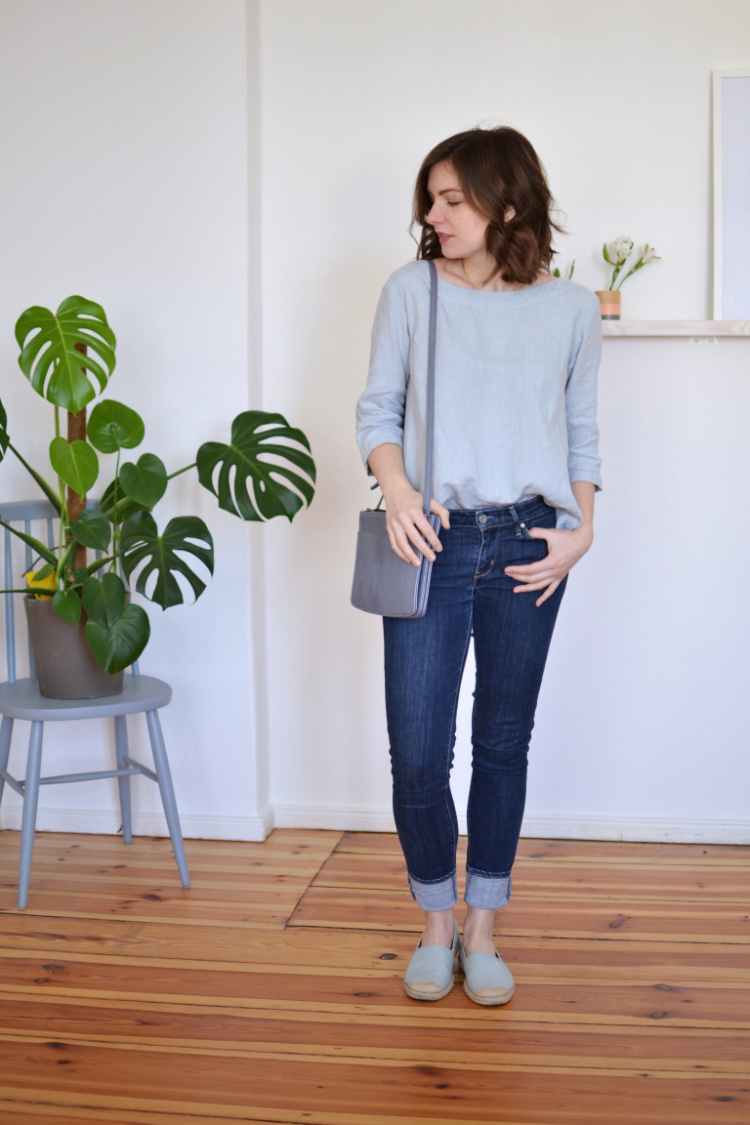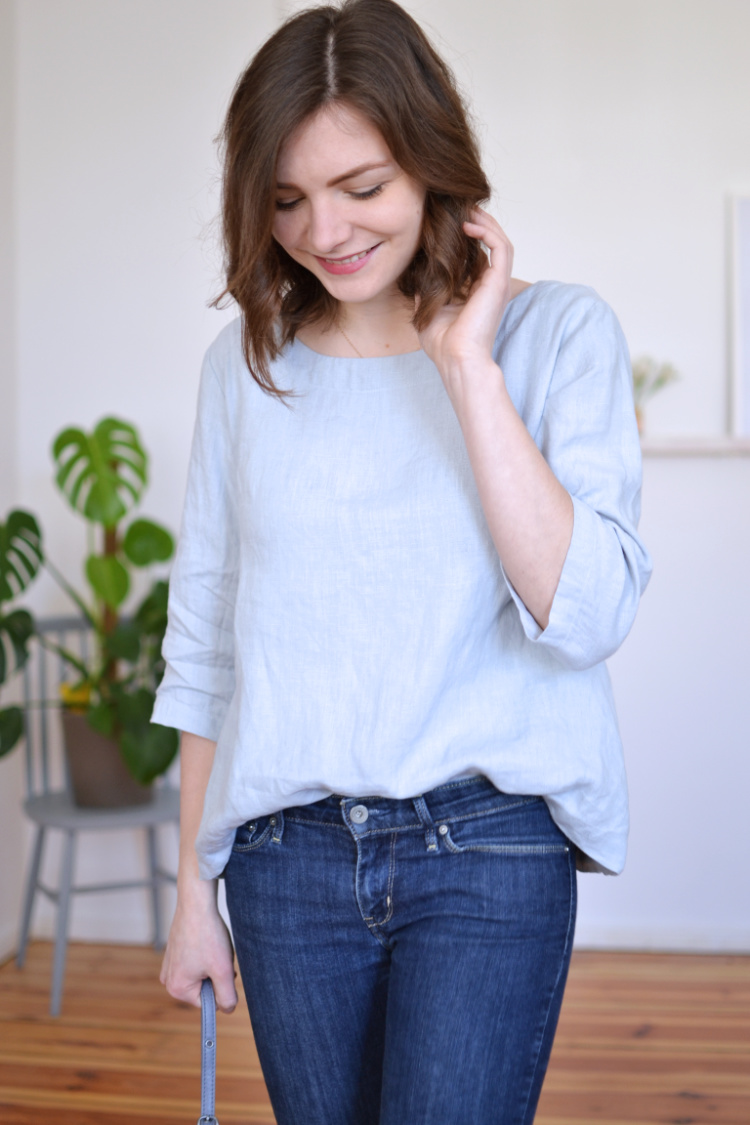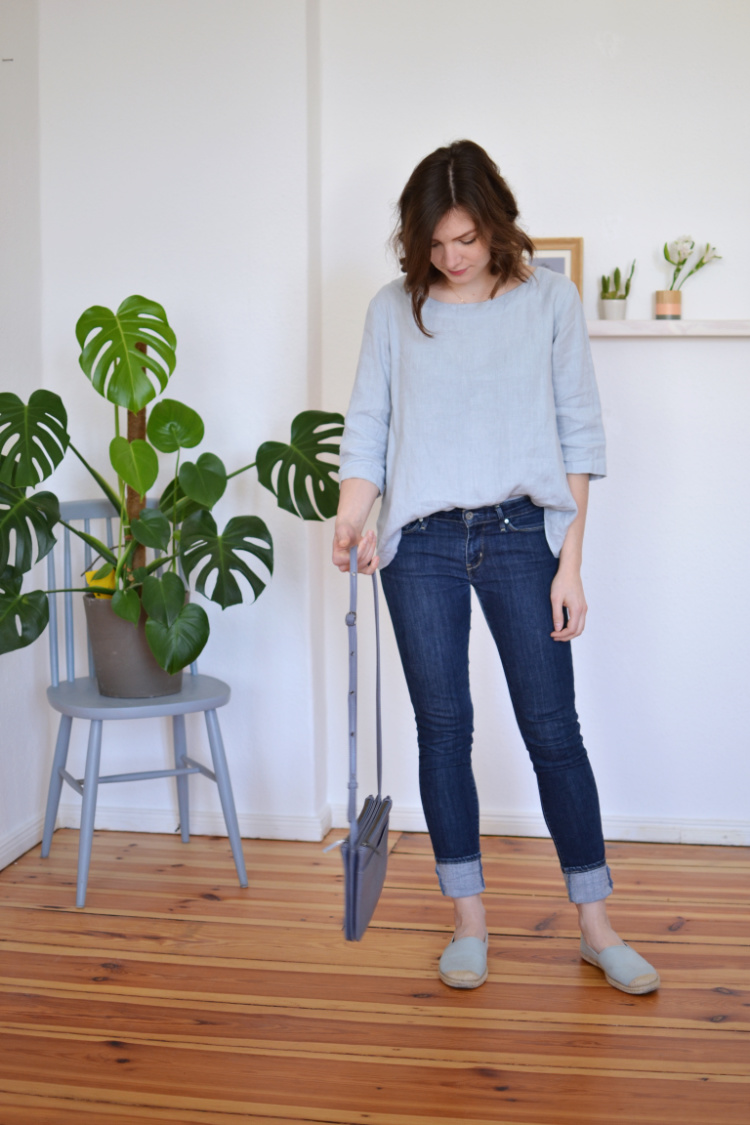 I'm wearing: January Top by notPERFECTLINEN*, jeans by Levi's (old), espadrilles by Grand Step Shoes, bag by Matt&Nat (* gifted item)