[This post contains sponsored items, you can find more info in the outfit details]
This post is part of my 10×10 spring series. Read more about it here.
Let's start this spring's capsule wardrobe challenge with the first outfit: The pictures come – like last time – directly from my living room. (My monstera has grown a lot since the last time 😉
This first outfit has surprised me a little because I added the jumpsuit as the tenth piece to my capsule wardrobe for the experiment and didn't really know what to expect from it. Was it versatile enough for the challenge? I've been owning this jumpsuit for about three years now and it honestly hasn't been worn that much. Nevertheless it always stayed in my closet through all my cleanouts.
Maybe it was time to shake it up a little? I must say that I  l o v e it in combination with the checkered linen shirt and it unexpectedly goes well with the lace-ups too. I've also added this mini bag from the flea market to add a little vacation flair.
Outfit rating: 10/10! I'm in love with this look. It makes me feel super comfortable and matches my style well.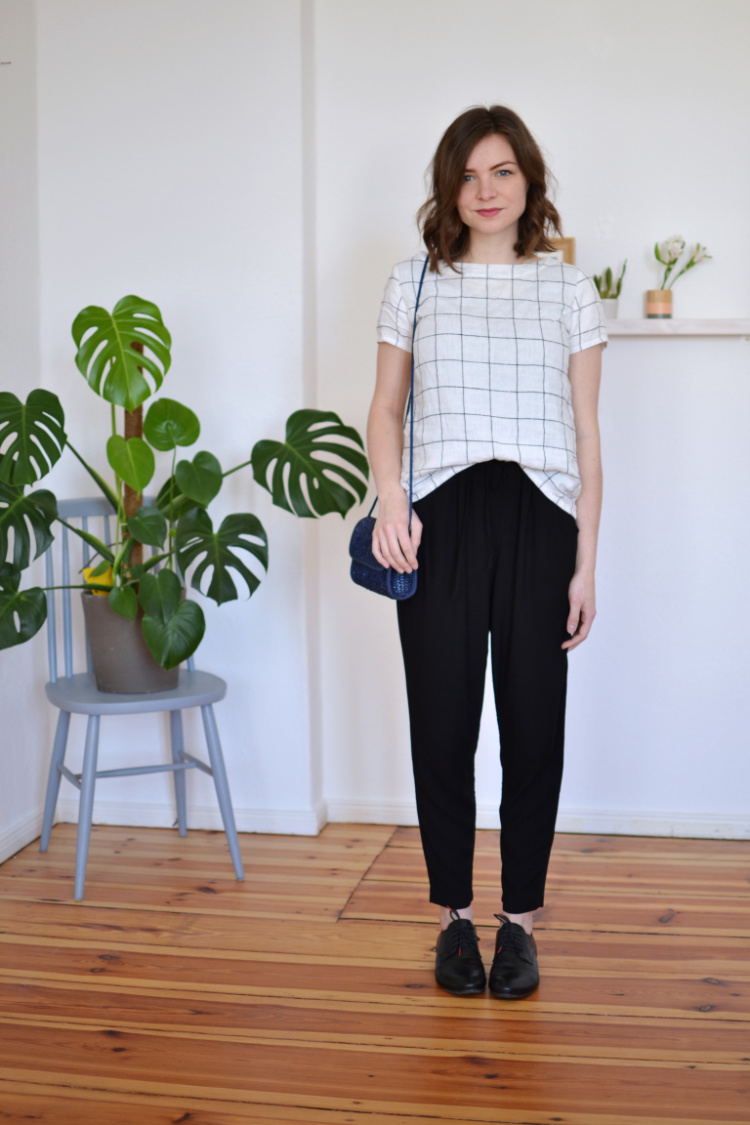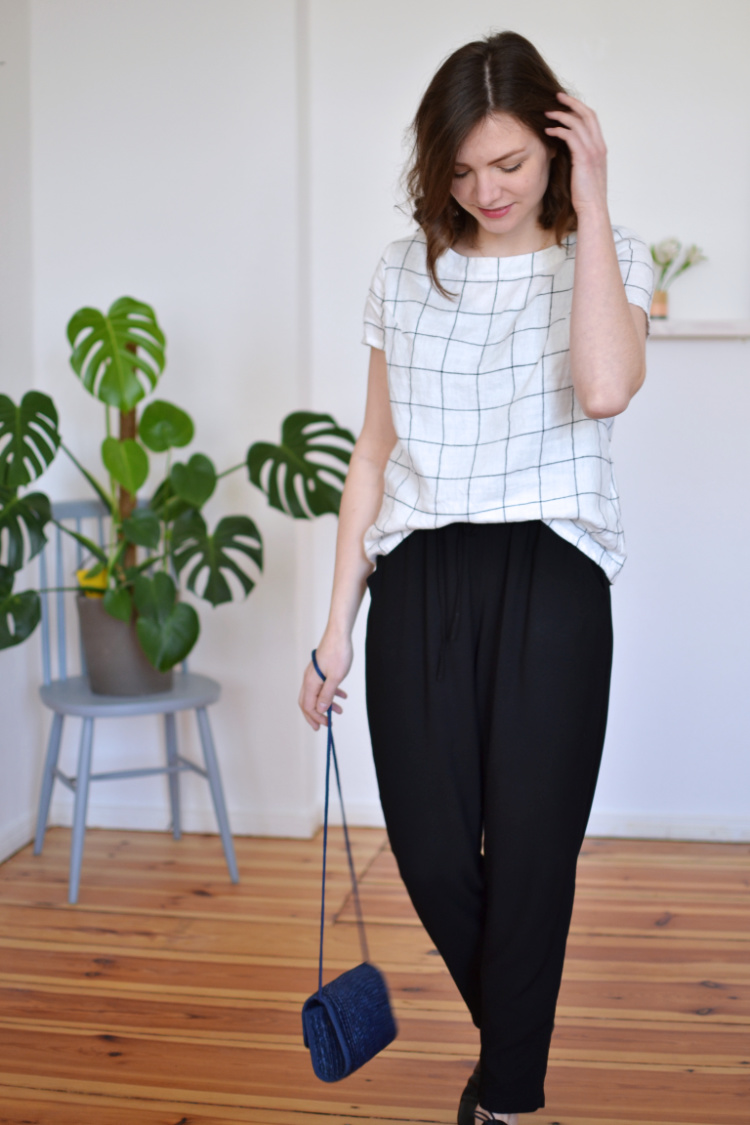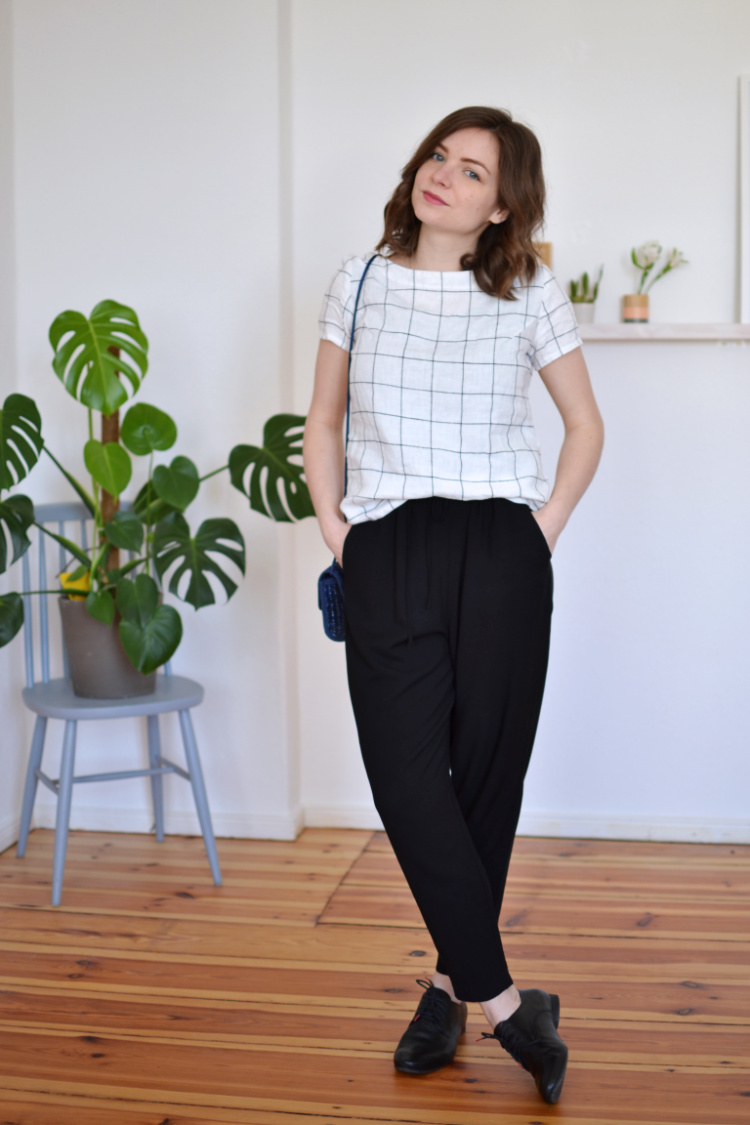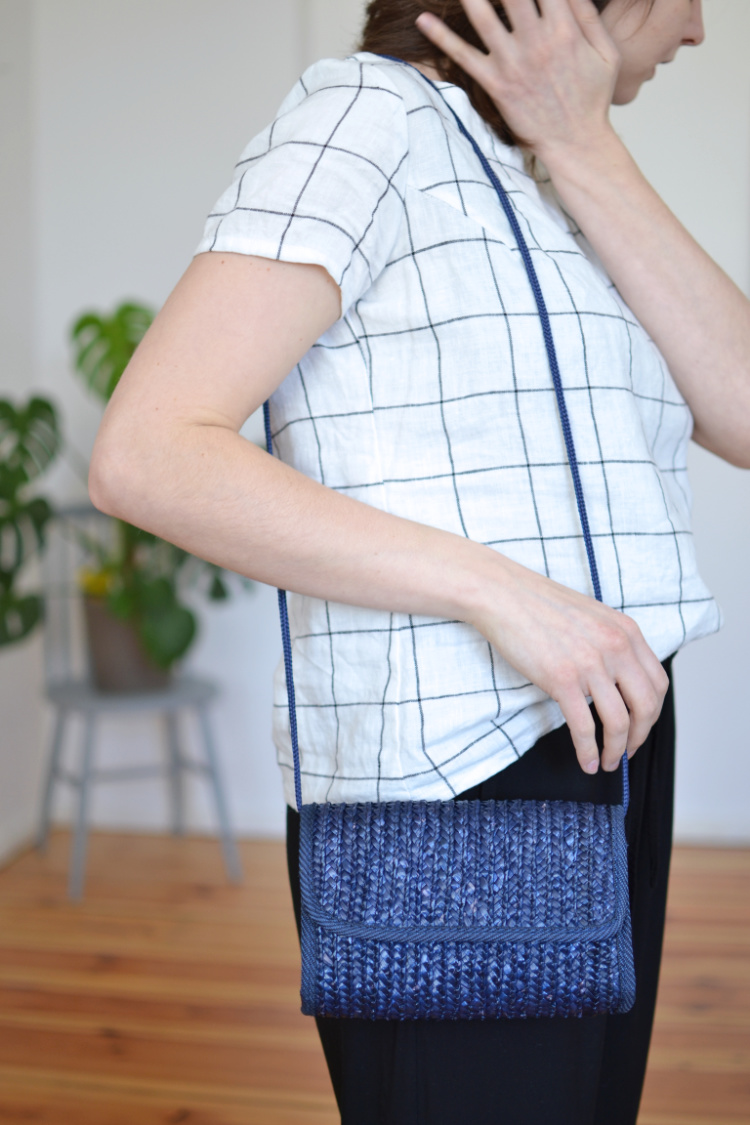 I'm wearing: linen shirt by notPERFECTLINEN* (ethically made in Lithuania) | jumpsuit old | little bag from the flea market | lace-ups by Think! Shoes (ethically made in Europe from vegetable dyed / chrome free leather) (* gifted item)